It is absurd that beauty tools for the face have been around us for quite some time, but unfortunately, their necessity and importance in our skincare routines have also been neglected this whole time. All the celebrities, professionals, and influencers have become addicted to these beauty tools for the face, and they genuinely understand their magical effects on the skin. However, these tools are still not widespread and shared among the masses.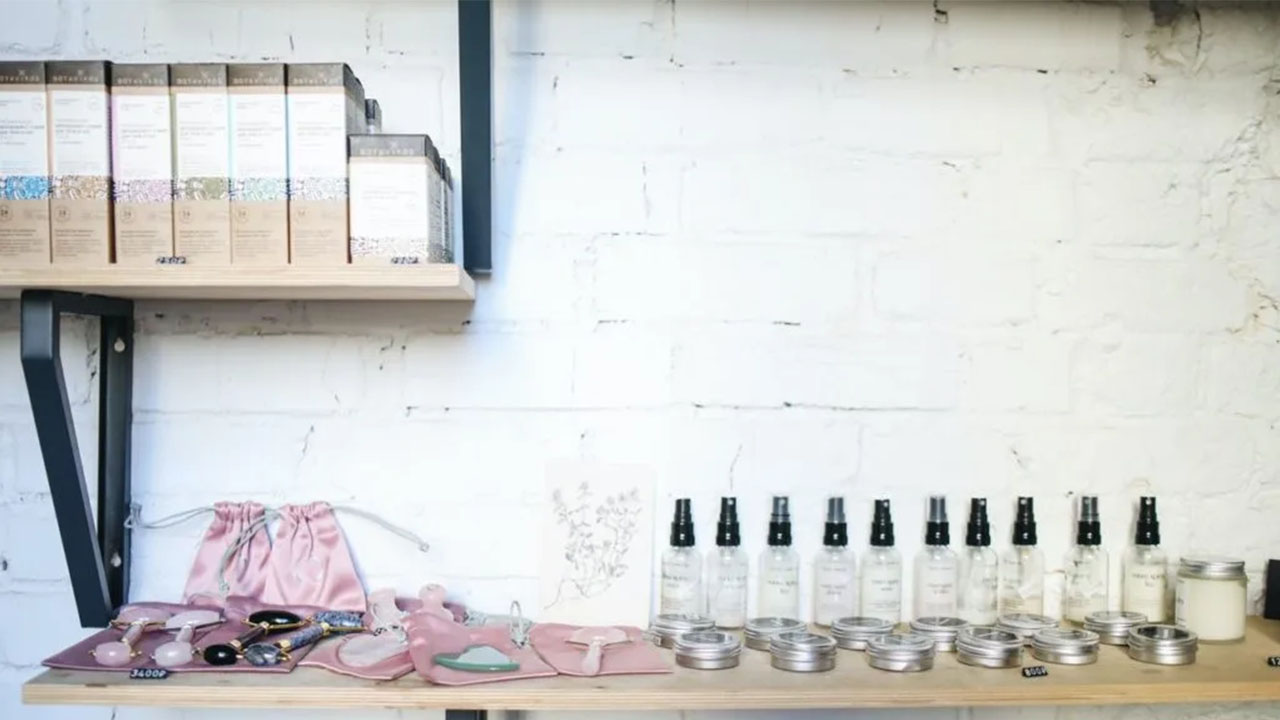 Accept it or not, these beauty tools for the face tend to have an efficient effect on the skin. There are now tons of beauty tools for the face introduced in the market that promises to benefit the skin in one way or another. But you cannot say that all the beauty tools for the face affect the skin similarly. Therefore, we have hunted out for you the top four beauty tools for the face that will never fail to benefit any skin type, and they should be a must if you want to adopt a professional skincare routine.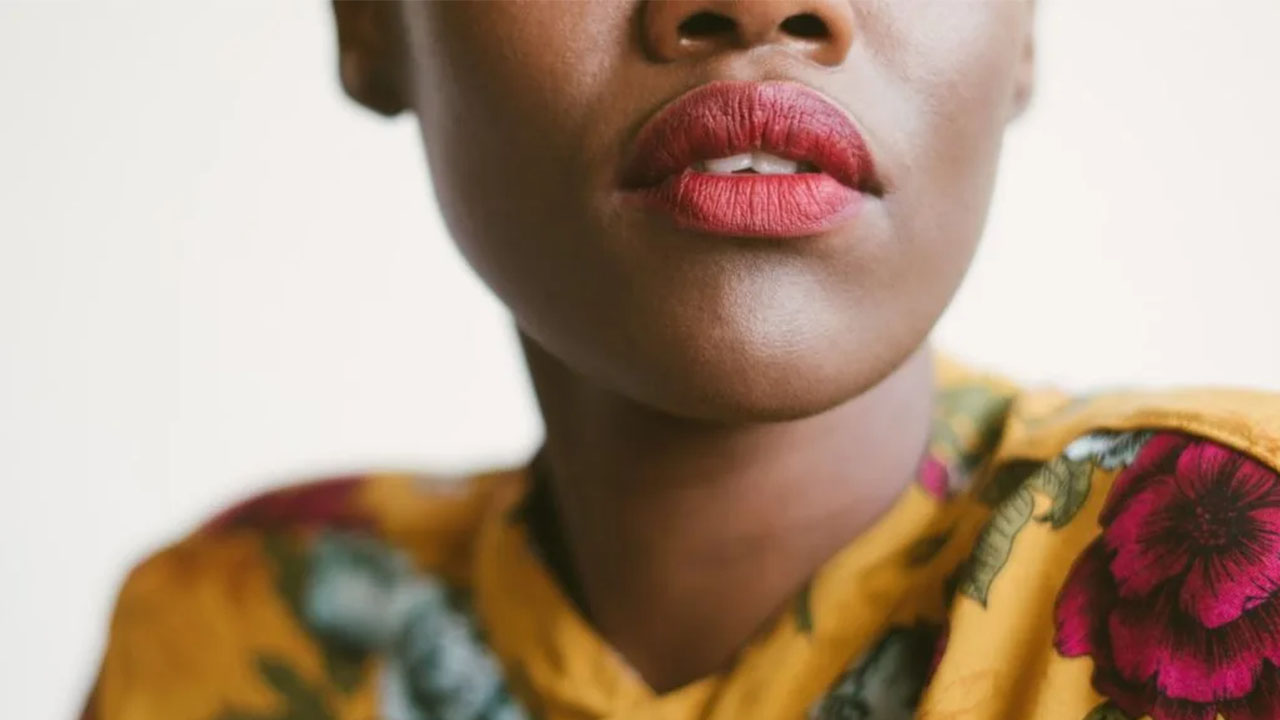 1. Jade Roller
Jade Roller cannot be missed when it comes to the best beauty tools for the face of all time. This beauty tool for the face is used for massage purposes and is made from Jadestone. There are also discussions that Jade Roller makes the skin healthy. However, its topic and its effects are still controversial, whether it impacts the skin or not. But you cannot deny that multiple celebrities and beauty gurus swear by this one of the most appreciated beauty tools for the face.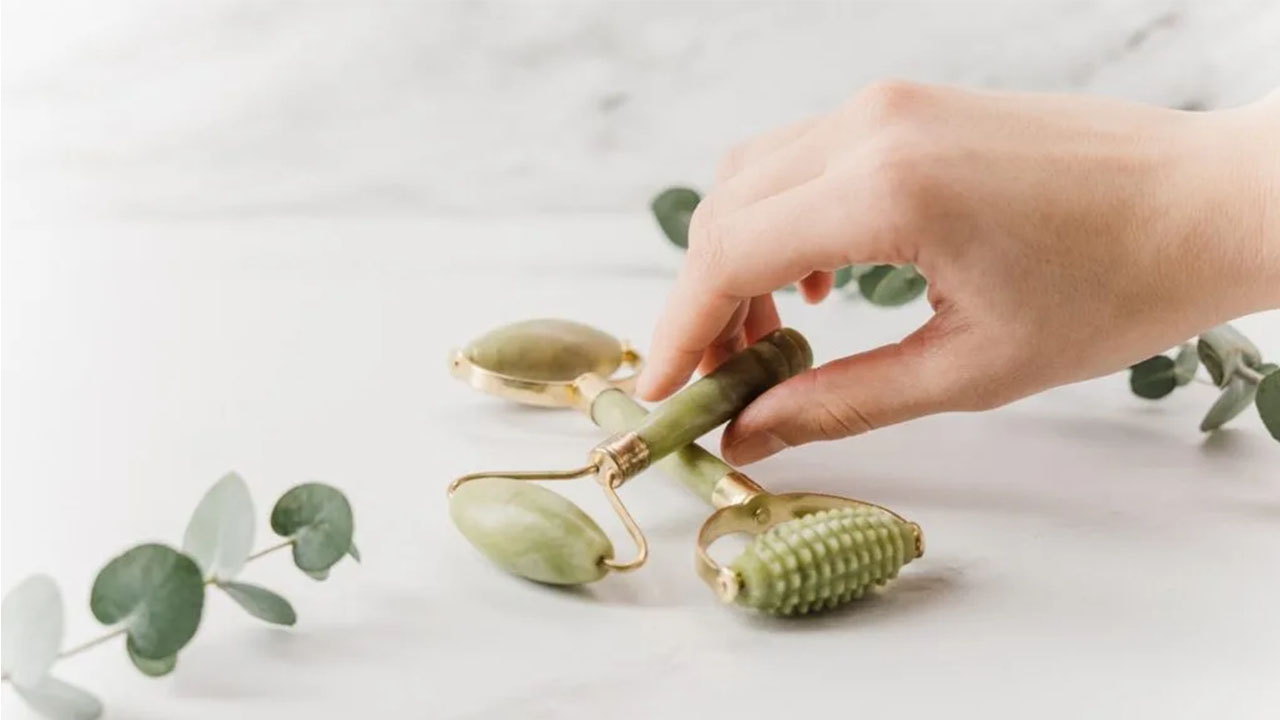 From Kendall Jenner to Miranda Kerr, we all love this tool, and we can understand why. It is considered beneficial for skin tightening and preventing aging effects, but it also does feel great to use on the skin. If frozen and used, then there are chances that you might become addicted to this one of the most discussed beauty tools for the face.
How To Use Jade Roller
The ideal way to use Jade Roller- one of the great ultimate beauty tools for the face; is to keep the Jade Roller in the freezer overnight and then use it in the morning after applying serum or facial oils. You can use it after any step. The chilled jade roller will tend to tighten your skin. Roll it over your face from the bottom to upward. After usage, wash and sanitize the jade roller and keep it in the fridge again. Include it in your nighttime skincare routine too. There is no restriction on how many times you should use it, as it is harmless and effective.
Benefits of Using Jade Roller
The following are some of the benefits that are considered to be associated with the use of Jade Roller:
It helps to tighten the skin.
It helps to avoid aging symptoms, including fine lines and wrinkles.
It regulates and improves blood circulation within the face.
It reduces the puffiness in the skin.
It boosts collagen production.
It is also found to relax the mind and the mood.
Gua Sha Tool With Jade Roller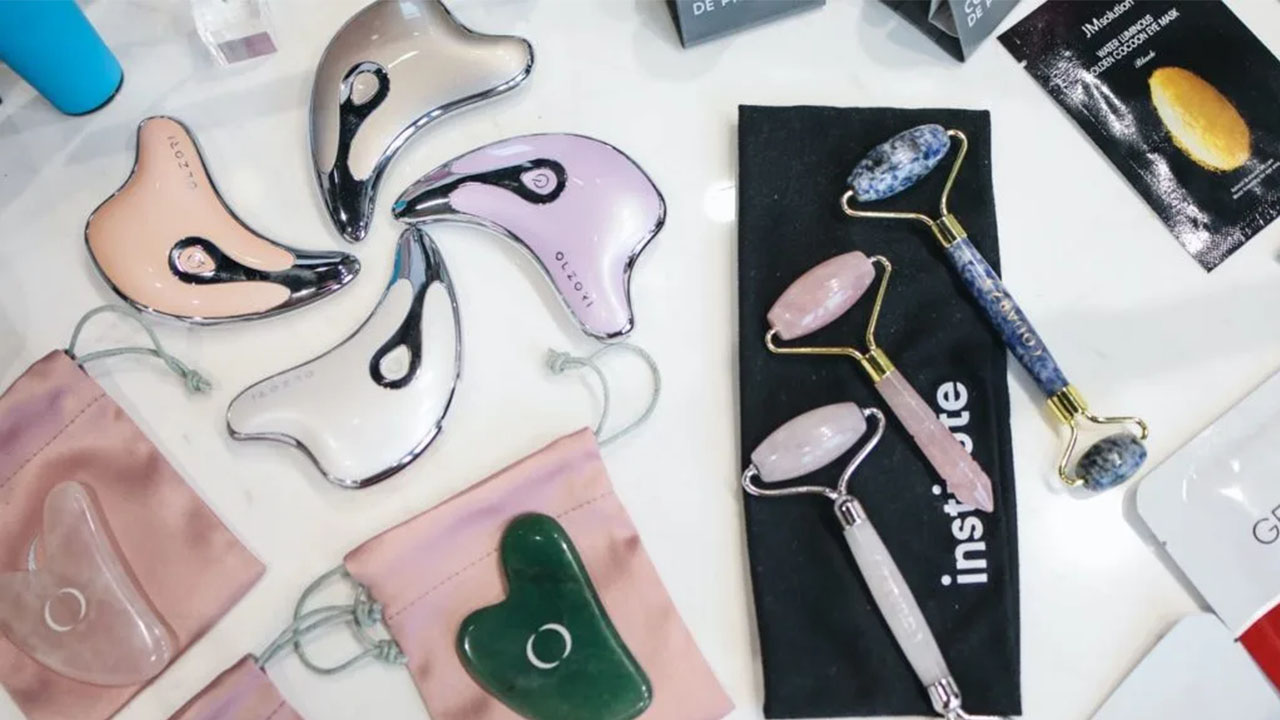 One product you will always find complimenting the jade roller is the Gua Sha tool. It is also made up of the Jadestone. It is found in several different shapes and is used to apply pressure on the face to relieve pain and tension. Unlike a Jade roller, it cannot be used anytime; its use should be limited to just once a week. It often comes along the Jade roller as both are molded from the same stone.
Best Jade Rollers in the Market
Following are some of the Jade rollers from notable brands that are worth giving a try:
2. Facial Razors
Facial hair is something every woman is usually tired of. But yet, it is one of the most discussed beauty tools for the face. These awkward-looking facial hairs put you on the verge of painful methods like threading and waxing, which can make you lose your precious tears. Now it is the time to save your tears for your next sad-romantic movie night because the beauty industry has just elevated and has brought forward facial razors. Facial razors are used for the painless removal of facial hairs. You can use it anytime and anywhere you want. It is quick and easy to use.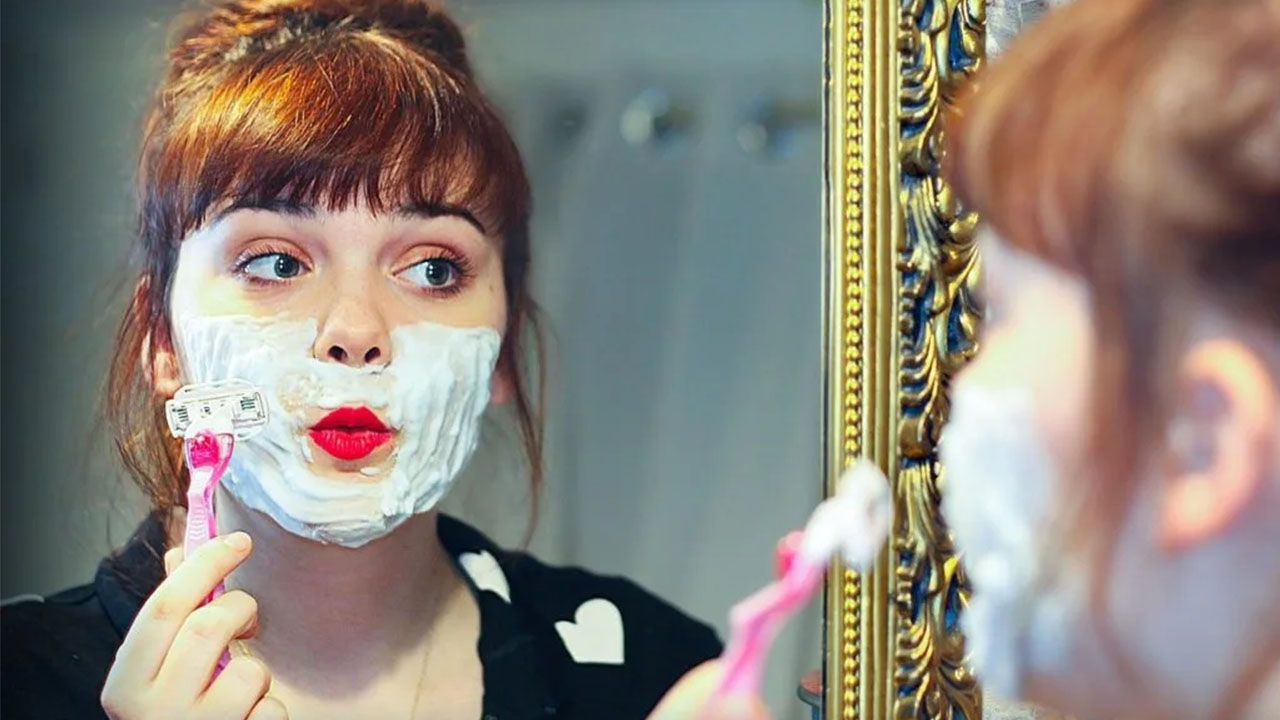 Everyone fears razors are the growth of hairs from a blunt tip that makes it more noticeable and prominent, but these razors are free from such doubt, and they do a great job of removing hair without forming that blunt tip and eliminating the hair from the root.
How To Use Facial Razor
The first step in this process is to prep your skin for shaving, and this prep involves making it hydrated and moisturized because shaving on dry skin can cause rashes, bleeding, scratches, and ultimately the worst fear of blunt tips. Therefore, we have sketched a four-stepped ritual that is a must for you to perform before a facial shave.
Wash your face with warm water.
The next step is to remove dirt from your face with a cleanser or a face wash.
Then exfoliate your skin; with a scrub if your skin is oily. But if your skin is dry, use a toning or gel exfoliator.
After proper exfoliation, use a moisturizer that smoothes and profoundly hydrates the skin, leaving it soft and fluffy.
The next step is then to shave. Facial razors are typically remarkably thinner than regular razors. It as well contains thinner blades. Move the blade from top to bottom and shave slowly but firmly.
After shaving, rewash your face with lukewarm water to remove any left hair.
Apply a moisturizer, serum, or facial oil and massage it onto your face.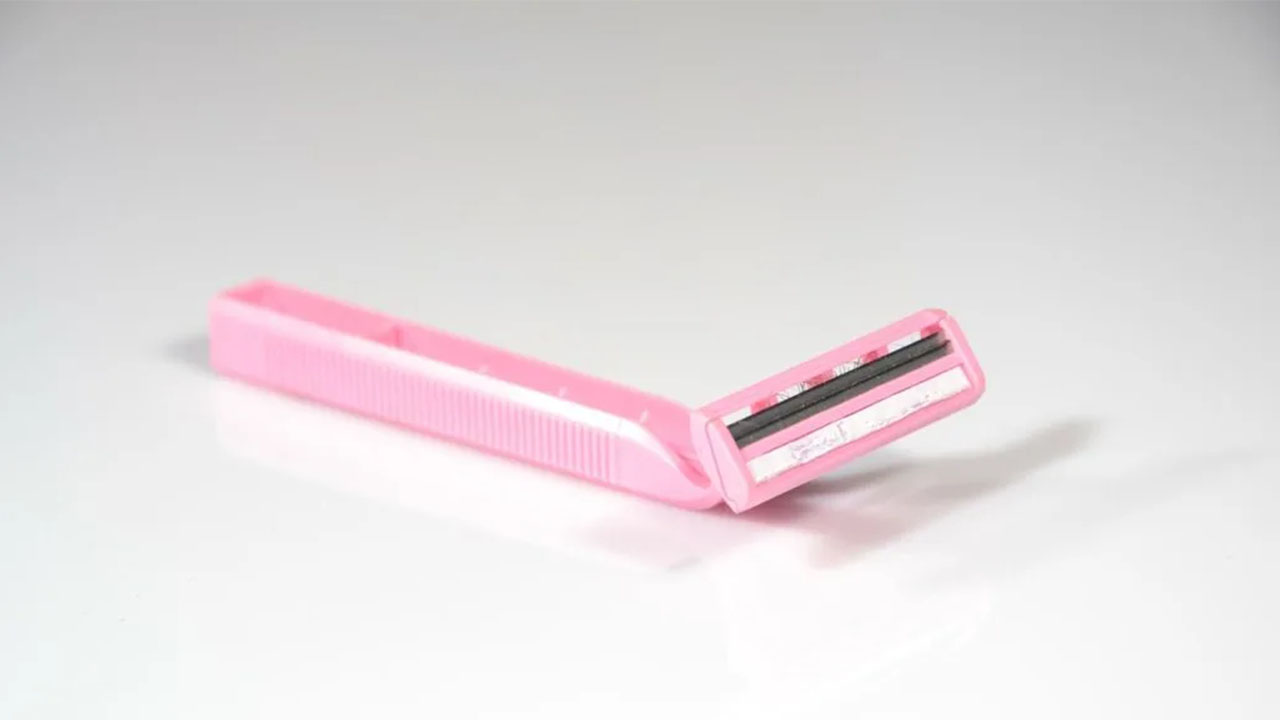 Best Facial Razors in the Market
We have also hunted out for you some of the best facial razors. Check them out below:
Cell Operated Facial Razor
Cell or Battery operated facial razors are also available on the market. It works similarly to manual razors, the only difference being that they are much easier to handle. Although you still need to cleanse and moisturize before using it. But its operation is quicker and non-technical to use.
Flawless Hair Removal, in this regard, is one of the notable mentions for cell-operated facial razors and is undoubtedly one of the most trusted beauty tools for the face in the beauty industry.
3. NuFace Facial Toning Devices
Facial Toning devices are designed for sculpting the face. It is also used for facial uplift, and it tightens the skin. Besides these noticeable effects, it is also used to minimize wrinkles, dark circles, and fine lines.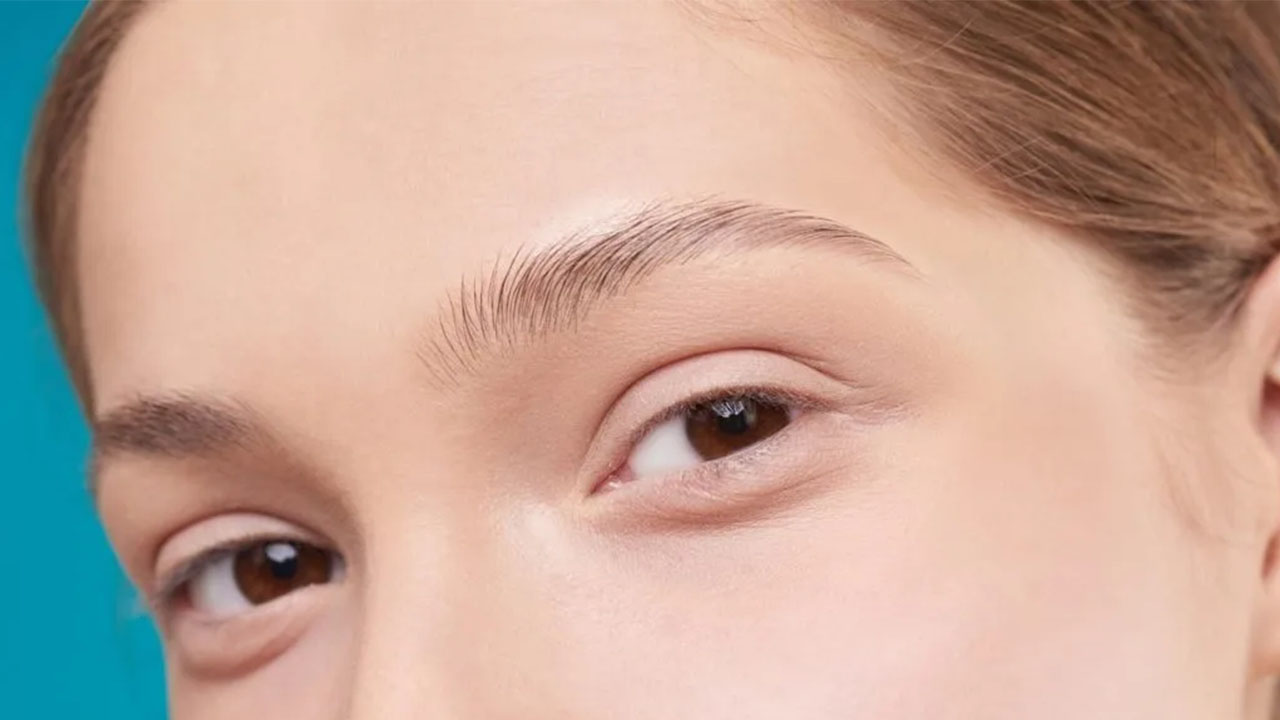 NuFace facial toning device is a white-colored device with two silver rollers at the top. It comes in various shapes and sizes. It also features a NuFace kit that has moisturizers and serums in it. These creams and serums are used as a prep and post step.
How To Use Facial Toning Device
According to the NuFace Company, it is a treatment against loose skin and aging effects and targets facial uplift. And the treatment period is 60 days. You have to use it five times a day for two months. After this treatment period, use it once or twice weekly for maintenance.
First, cleanse your face with a cleanser; oil-free is preferred and then go for the NuFace Gel Primer as a prep step. Apply this gel over the targeted area. Turn the device's button on and adjust the intensity of your uplift process. Move from the neckline to the face and roll the device gently. One time roll is enough for each side; therefore, you will be done uplifting your face in less than 5 minutes.
NuFace has also demonstrated its beauty tools for the face in a video. Here is a link to that: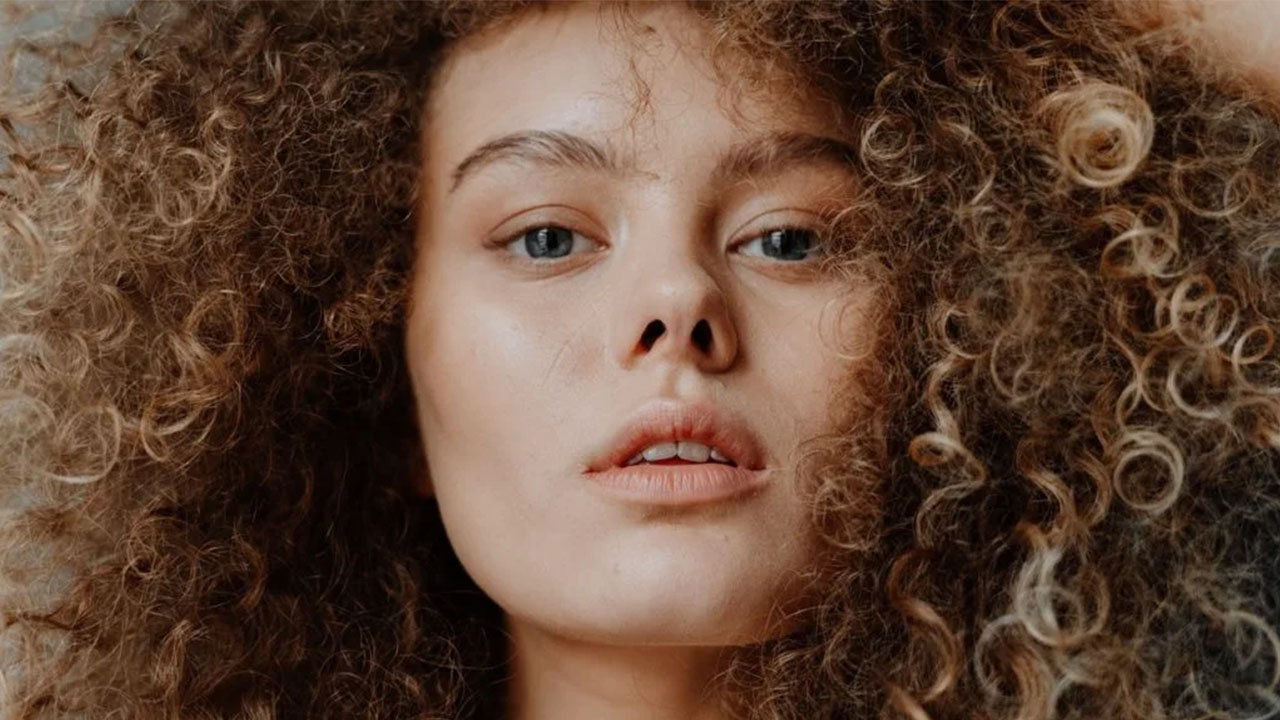 Following are some of the beauty tools for the face that NuFace is offering for facial uplift and toning purposes:
4. Derma Roller
Derma Roller is one of the face's great beauty tools that helps rejuvenate the skin. It is a roller with a wheel at the top with multiple microneedles. Bunnthun Drs Derma Roller 0.5 mm is great for this use. The size of these microneedles varies according to the purpose of the use. It might look a bit daring to use, but it is dermatologically tested, approved, and safe to use when applied as per recommendations.  
Following are some of the purposes derma roller is used for:
It boosts collagen and elastin production.
It is used to treat acne, acne marks, pimples, and scars.
It is used to treat stretch marks, wrinkles, and fine lines.
It also treats surgical scars, blemishes, hyperpigmentation, and skin discoloration.
Besides these purposes, it can also reduce the pore size and close the open pores.
It is also used to prevent aging symptoms.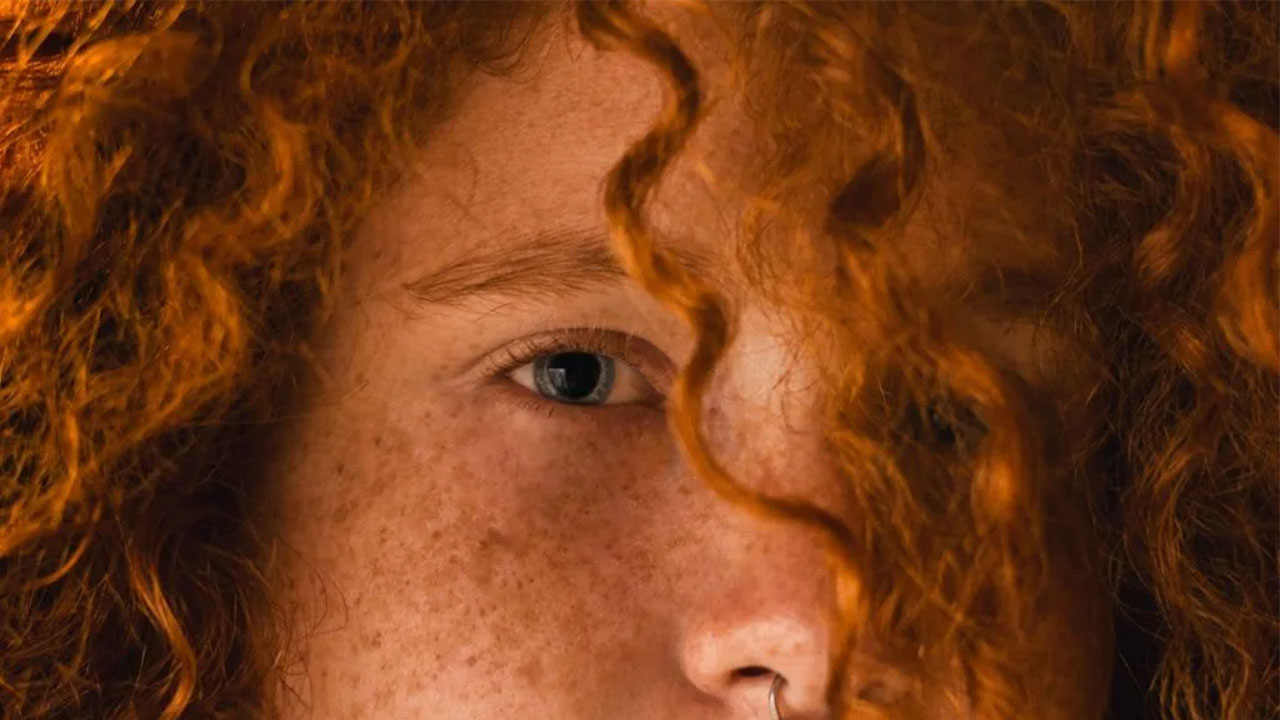 Derma roller does all these functions, but you need to find the needle's appropriate size for the targeted purpose.
How To Use a Derma Roller?
The following are some of the steps we have devised for you to use this one of the most efficient beauty tools for the face:
Disinfect your derma roller with isopropyl alcohol.
Wash your face with an alcohol-free cleanser or face wash.
Apply a numbing cream if you use a derma roller with microneedles of up to 1.0mm. Otherwise, a moisturizer is okay.
Use the derma roller, then. First, roll it vertically and then move it horizontally on an area. Don't go too hard with the derma roller. Be gentle and light on the skin.
Wash your face with slightly cold water to tighten the pores.
Clean your derma roller and disinfect it again.
You should use a derma roller before your skincare routine on a bare face. After you have used it, you can continue with your skincare routine.
You can enhance the effects of the derma roller by using it with a Vitamin C serum.
You can use a derma roller of 0.25 mm daily and 0.5 mm microneedles only 2-3 times weekly. 1.0 mm microneedles after every 10-15 days and needles of size 1.5 mm after every four weeks.
The results of the derma roller will be visible just after two uses.
These are some of the famous beauty tools for the face that are enough to tackle your facial problems.
If you liked our article regarding beauty tools for the face, please share your thoughts with us in the comment section. We would love to hear from you.