Healthy Green Vegetable Recipes – Whether we talk about vision, hair, bones, or heart health, green vegetables contain all the essential nutrients for our overall well-being. Leafy green vegetables are filled with minerals, vitamins, and other essential nutrients, which fulfill our need for daily nutrient intake, keeping us healthy and living long. There is no doubt there are various supplements available in the market that also fulfill the needs of our daily nutrient intake, but what's the best way to fulfill our daily requirements with nature's resources, which are not so costly and naturally increase our health without any side effects?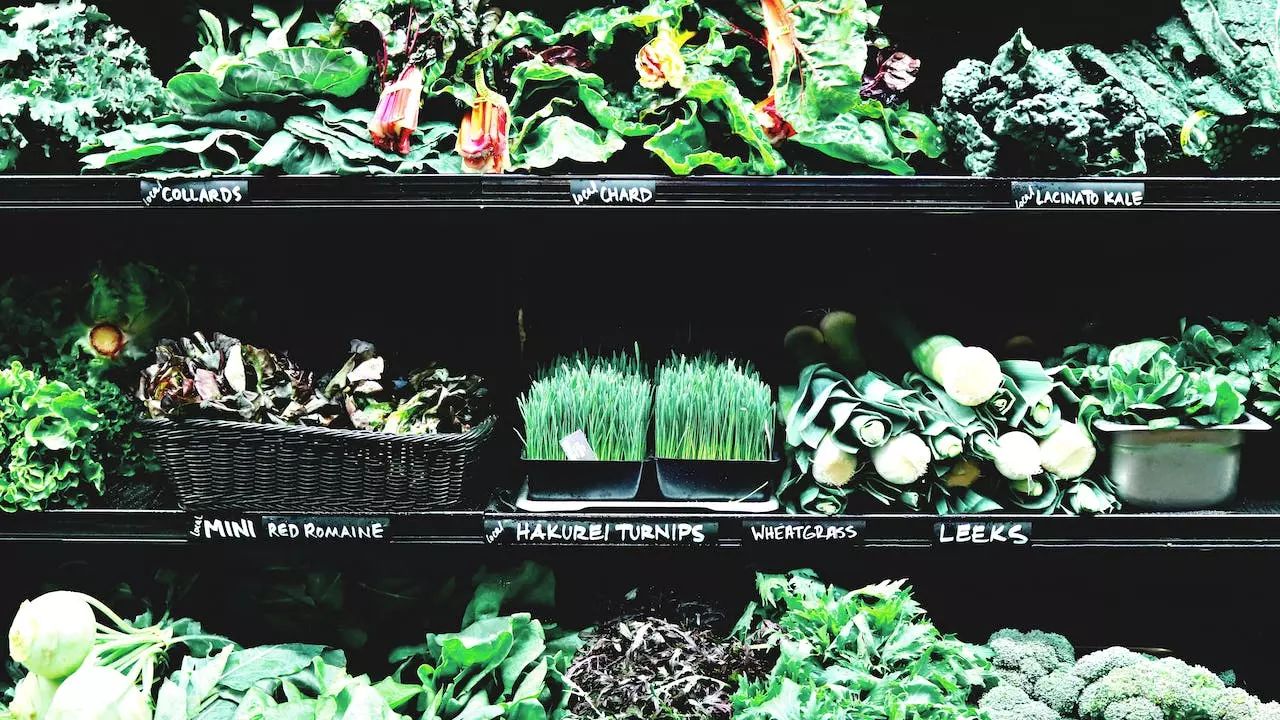 Read Also: Happy Marriage: Discover the 10 Keys to a Joyful Relationship
So now, if you know why we should choose green vegetables over supplements, then you were looking for healthy green vegetable recipes that can benefit your health, you are at the right place. We'll tell you about the four best green vegetable recipes, which are easy to prepare and offer many health benefits, from vision improvements to brain growth. So, let's learn about some easy green vegetable recipes to boost your healthy lifestyle.
Benefits of Green vegetables for our health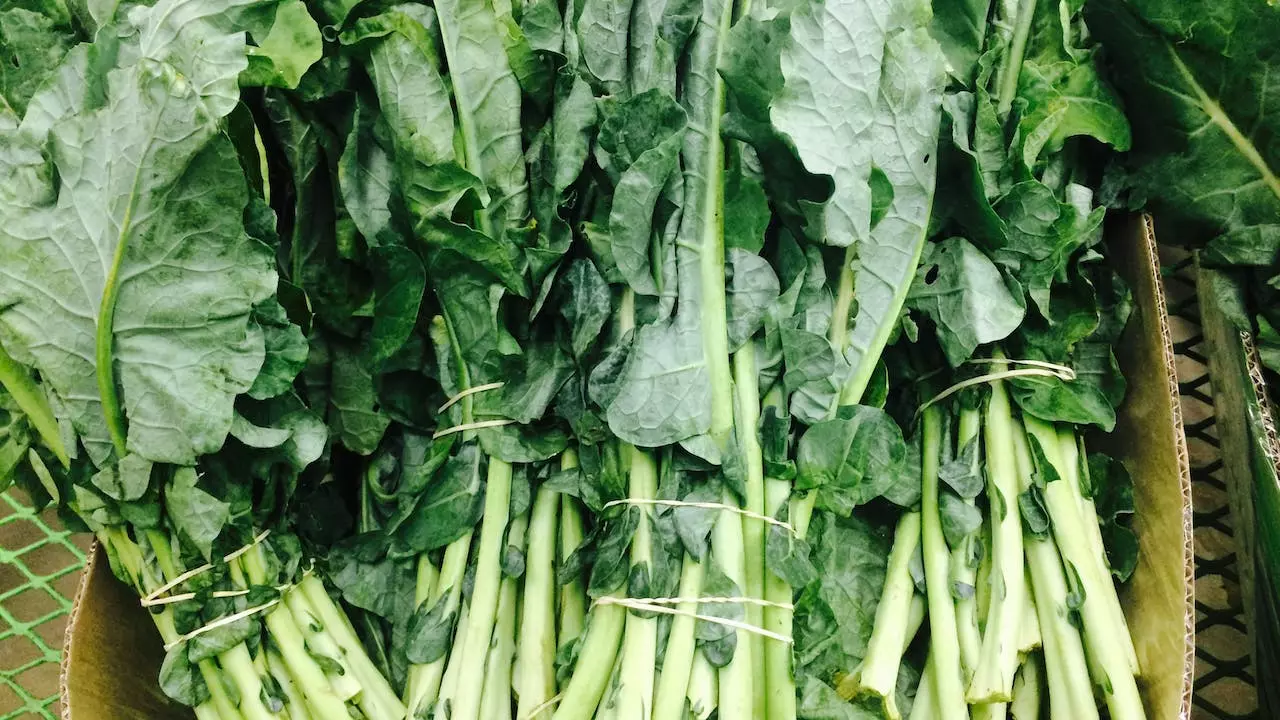 Heart health
Most green vegetables like spinach and kale contain magnesium and potassium, which are beneficial in lowering blood pressure. These are also rich in fiber content, which helps boost cardiovascular health and prevents issues related to heart healing and strokes.
Bone health
Green vegetables like broccoli and kale are excellent calcium sources for improving teeth and bone health.
Digestive Health
One of the best benefits of green vegetables is that they are rich in fiber content, which is good for our digestive health, preventing constipation, and supporting our gut health.
Weight management
As green vegetables are low in calories and fiber content, these are the best ways to manage your weight. Leafy green keeps your tummy full for an extended period and thus saves you from overeating.
Vision protection
Green vegetables will be the right choice if you suffer from vision-related issues like low vision. The green vegetables like spinach and kale contain various antioxidants like lutein and zeaxanthin, which help improve vision health.
Blood sugar regulation
Some experts suggest that green vegetables are also suitable for managing blood sugar levels as regular green veggie intake helps slow sugar absorption and thus controls our body's sugar level.
Immune support
Most green vegetables are a good source of vitamins A and C, which help strengthen our immunity and thus enable our body to combat various infections and viruses.
Healthy Green Vegetable Recipes
Now you know about the benefits of green vegetables and why you should add them to your daily eating routine. So now, let's learn about the four easy and healthy green vegetable recipes to boost your overall health.
Spinach and feta stuffed mushrooms.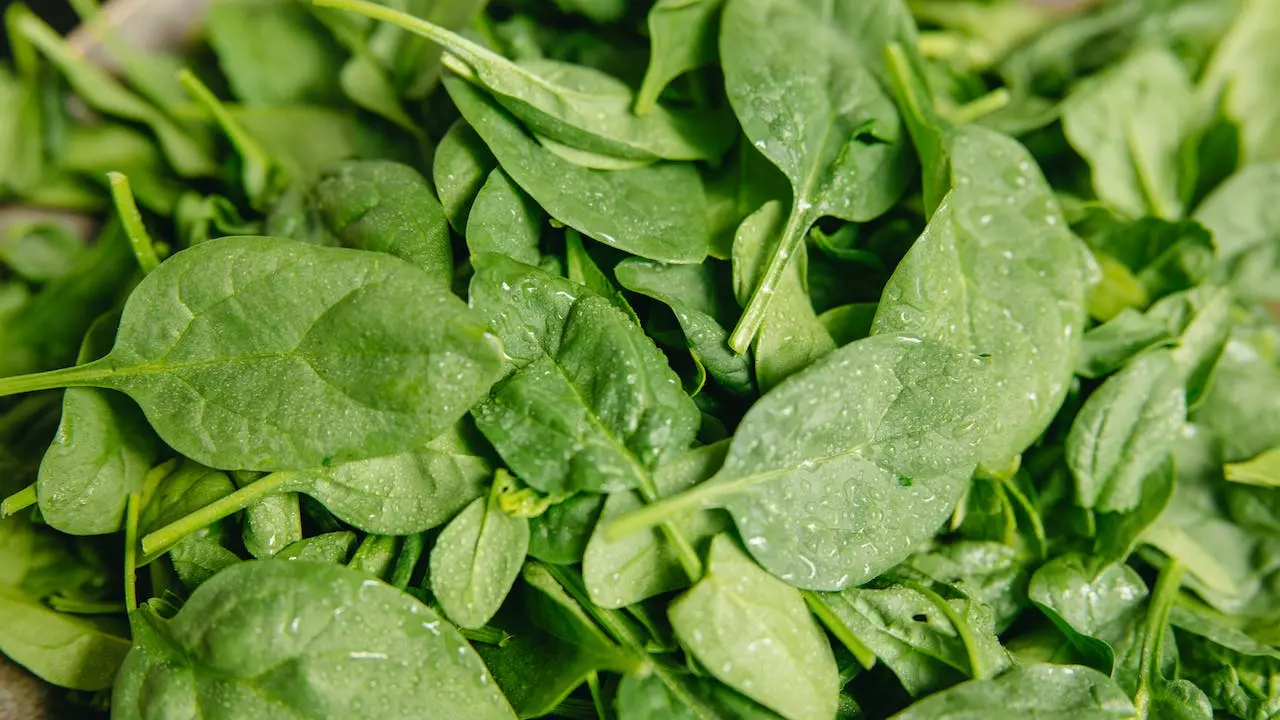 Ingredients Needed
Mushrooms – 10
Olive Oil – 2 tbsp
Chopped Spinca – 2 cups
Crumbled Feta Cheese – 3/4 cups
Salt as per taste
How to Prepare
Mix the spinach with the feta cheese to start naming this healthy green vegetable recipe.
Now, stuff the mushroom's crams in this mixture.
Use olive oil and bake the mixture until the mushrooms are tender and your nutritious and delicious dish is ready.
Serve this one of the healthiest green vegetable recipes as an appetizer.
Baby spinach and quinoa salad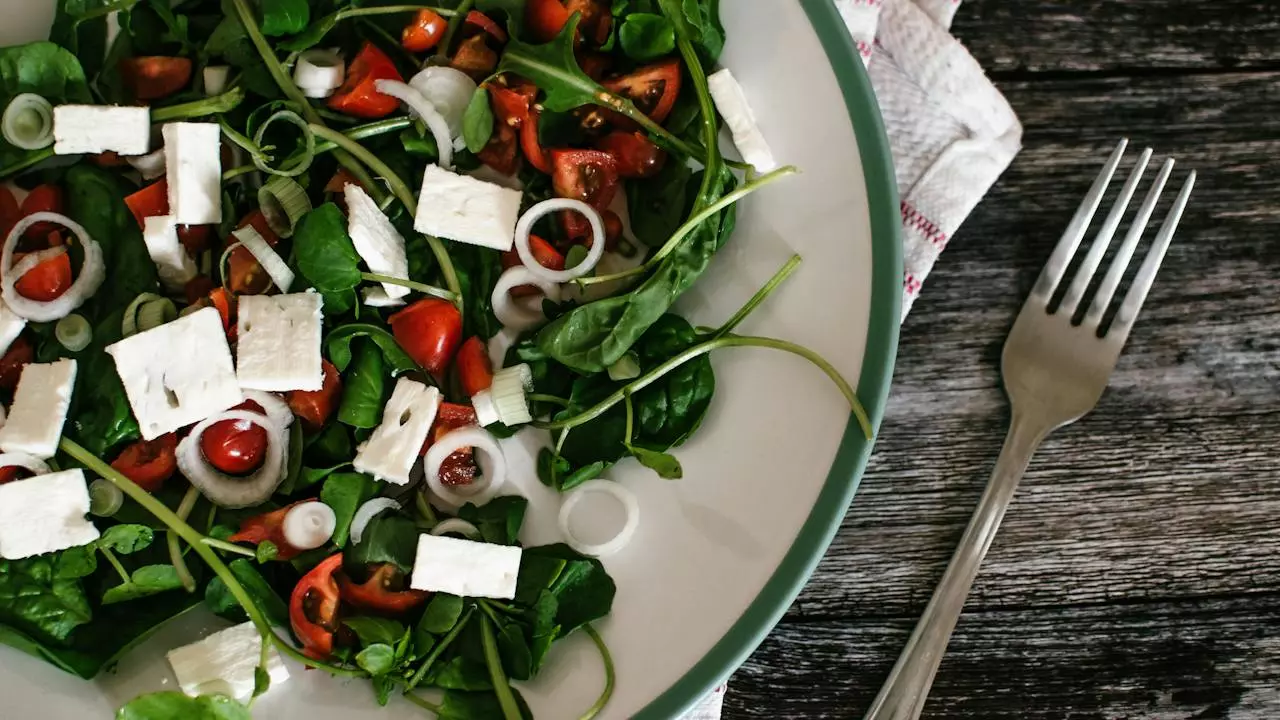 Ingredients Needed
Baby Spinach – 3 cups
Olive Oil – 1 tbsp
Quinoa – 1 cup
Cherry Tomatoes – 1 cup
Avacado – 1 cup
How to Prepare
Take some olive oil and massage baby spinach to make it soften
Now toss it with cooked quinoa, avocado, and cherry tomatoes.
You can also add lemon vinaigrette to enhance the flavor of this one of the healthy green vegetable recipes.
Broccoli and cheddar soup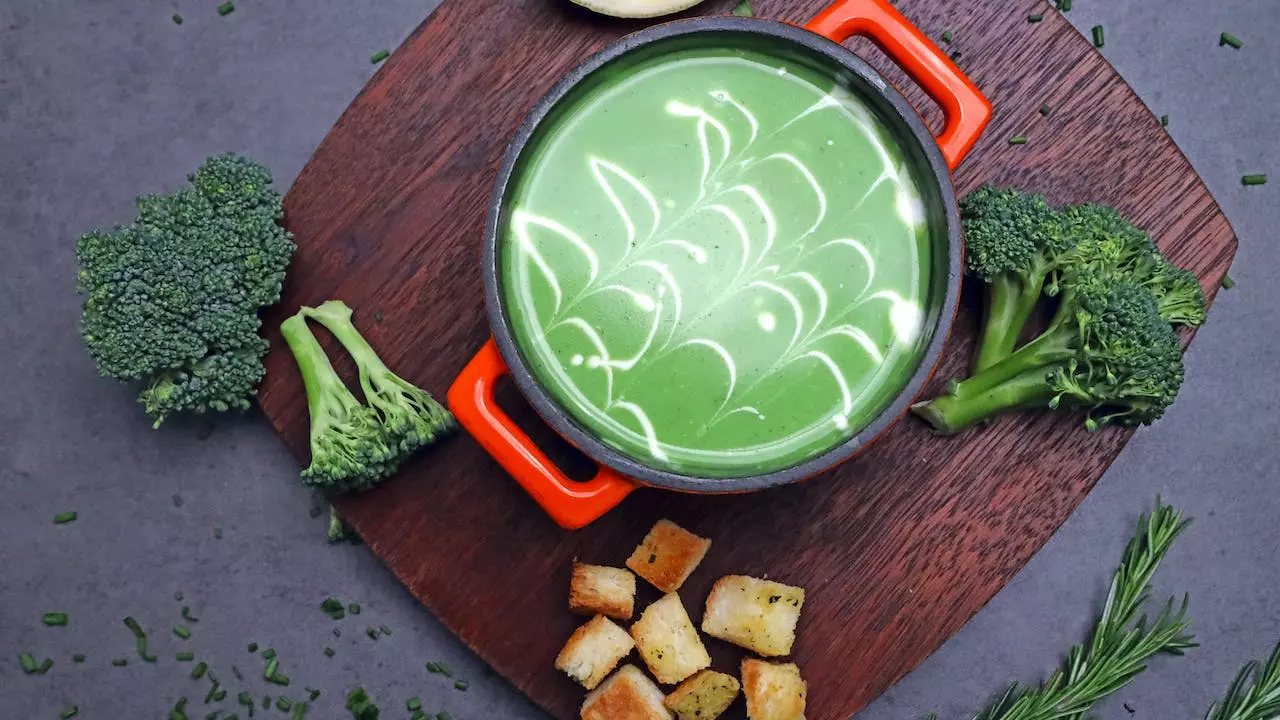 Ingredients Needed
Onion – 1 medium size
Garlic – one
Chopped Broccoli – 1
Grated cheddar – Half cup
vegetable broth – 2 cups
Salt as per taste
How to Prepare
Sauté

garlic

and

onions. Now

add vegetable broth and chopped broccoli.
Simmer until the vegetables become tender, and then blend it.
Now stir it in grated cheddar,
Add some salt to your taste; now, one of the healthiest green vegetable recipes is ready to eat.
Zucchini noodles with pesto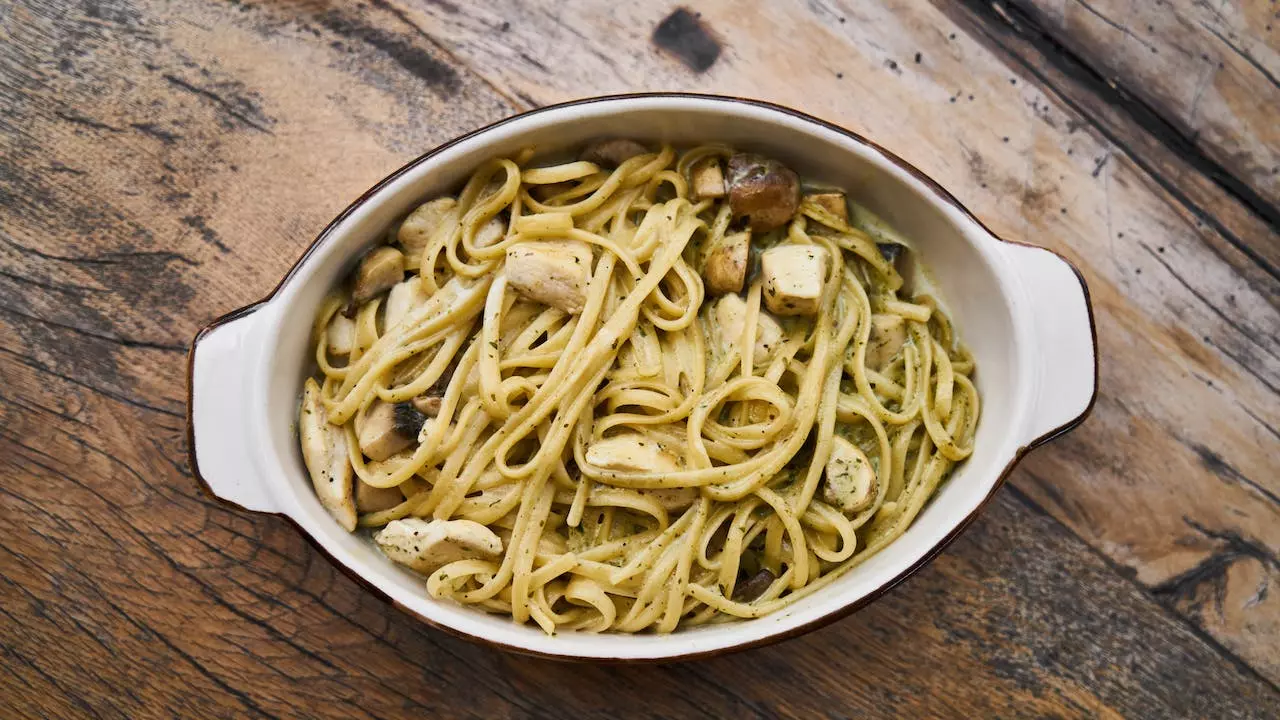 Ingredients Needed
2 Cups – Zucchini
2 Cups – Basil leaves
Half Cup – Parmesan
Half Cup – Olive Oil
Handful of cherry tomatoes
How to Prepare
Spiralize zucchini into noodles to prepare one of the healthiest and easiest green vegetable recipes.
Now toss this with your homemade pesto using parmesan, basil, and olive oil.
Now top it with some cherry tomatoes for some freshness.
So these are 4 four of the healthiest green vegetable recipes you should eat once. We assure you that when you eat, you will not only love these delicious recipes but will also be amazed by the benefits that they will offer you. So avoid eating supplements while you can benefit from these natural leafy greens. So try all of these green vegetable recipes and let us know which one is your favorite, or if you need detailed recipe information, please let us know that also through the comment section.
To get more of our exclusive content on Health Care and Lifestyle. Follow us on YouTube and Instagram.