Oily skin is undoubtedly one of the most problematic skin types, and an oily skin care routine usually leaves us with a bundle of unsolved questions and mysteries. It can make your skin acne-prone and make it appear shiny and sweaty. And if you live in a humid and hot area, then oily skin becomes evil in its form. Unlike dry skin, people with oily skin types cannot put tons of creams and tonics in their oily skincare routine without going through its composition thoroughly.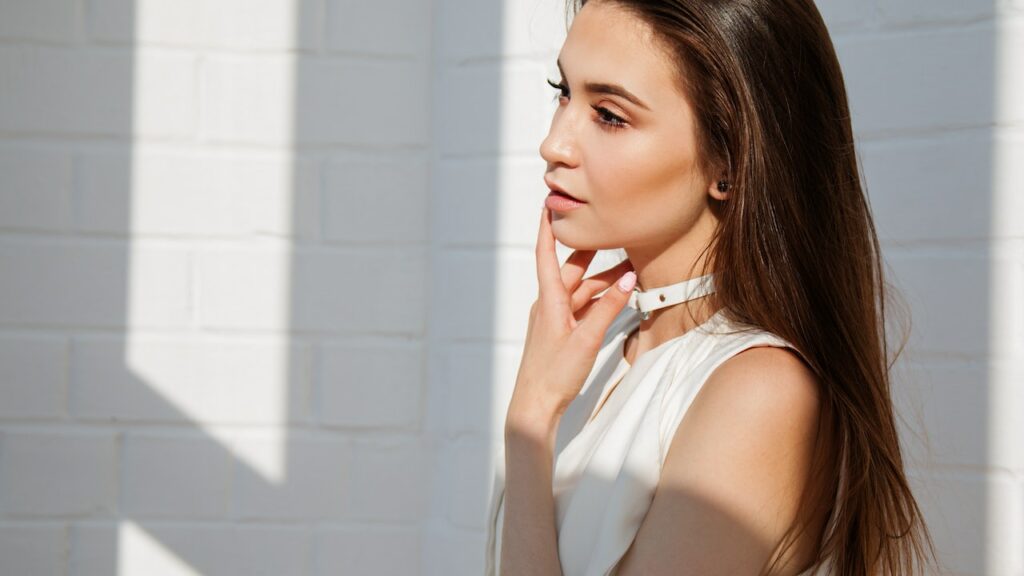 Oily Skincare routine can be a bit tricky and complicated to deal with, but if you are really up to the challenge of taking care of your oily skin, then we have sketched a complete 5-stepped oily skincare routine on which you can completely trust upon
Cleanser in the a.m and Cleanser in the p.m
Suppose you want to treat your oily skin condition properly and want your inner glow to outshine your face; better not skip the cleansers in your oily skincare routine. Cleaners are meant to hydrate and clean your pores and skin. Besides the typical dirt-removing task, cleaners are intended to remove oil collected in the pores and prevent oil production. Thus it is a must when it comes to the oily skincare routine.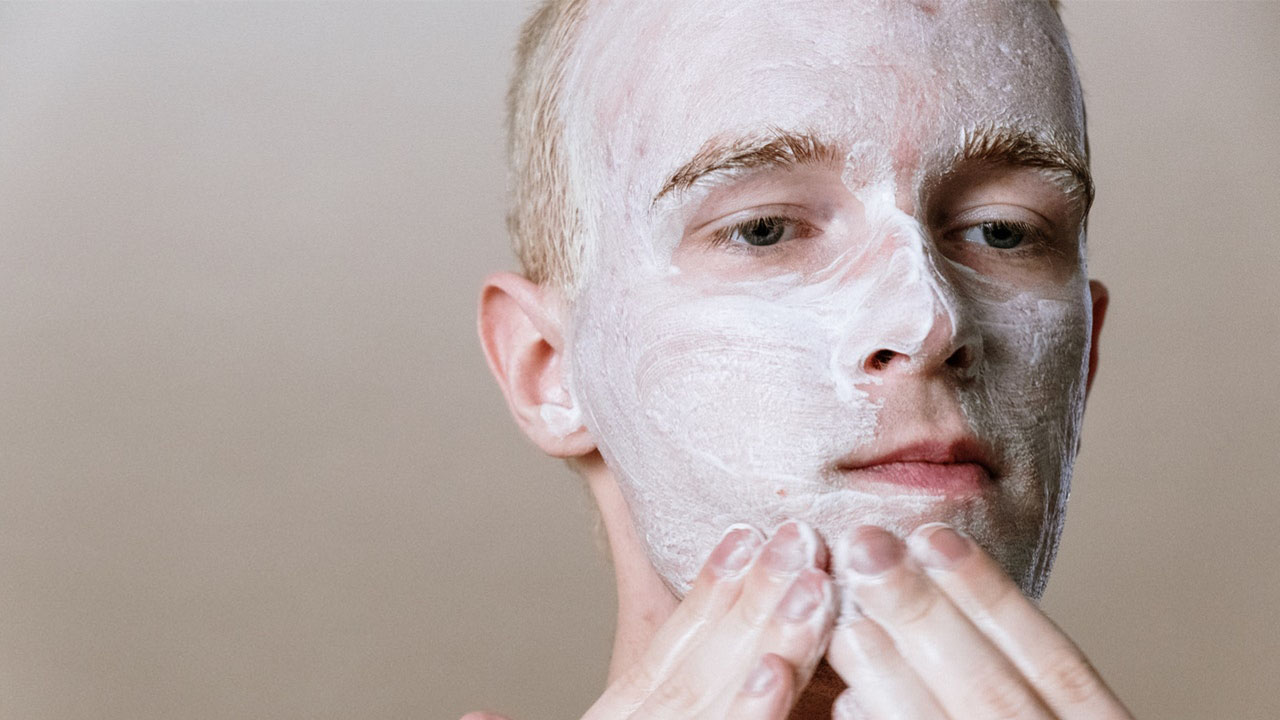 Exfoliate your skin with a foam cleanser in the morning. Make it the first step in your oily skincare routine, and apply anything else. Look for cleansers with antibacterial and anti-acne properties because people with oily skin are generally more prone to acne and bacteria sticking to their faces. One of the best cleansers you might look for as a cleanser is Neutrogena Oil-Free Acne Facial Cleanser. This product is not only best for acne-prone oily skin, but it is budget-friendly, and it is something you can easily buy from your wallet every month.
But if you are fortunate enough not to face acne problems, another best cleanser on the market is the Dermalogica Dermal Clay Cleanser. One of the best features of this product is that it is specially designed for oily skin types and is fragrance-free. In addition, it is vegan, dermatologists recommended, cruelty-free, and above all, heavily praised among customers.
Correct Procedure To Apply Cleanser
After you have chosen the right Cleanser for your oily skincare routine, the question of the application procedure comes forward. As mentioned before, this cleanser step will be the first step in your oily skincare routine. Thus, please wash your hands first, as they may also contain harmful germs and bacteria.
Then take a suitable amount of Cleanser in your palm and apply it all over your face. Next, massage it on your face with a massager or fingers. And after two minutes of this procedure, wash your face with lukewarm water and pat dry your face with a clean piece of cloth or a face towel.
You can use the same Cleanser for your nighttime routine if you want. But if you're going to elevate your skincare routine to the next level, try using another cleanser and look for a product that contrasts your morning cleanser in its components.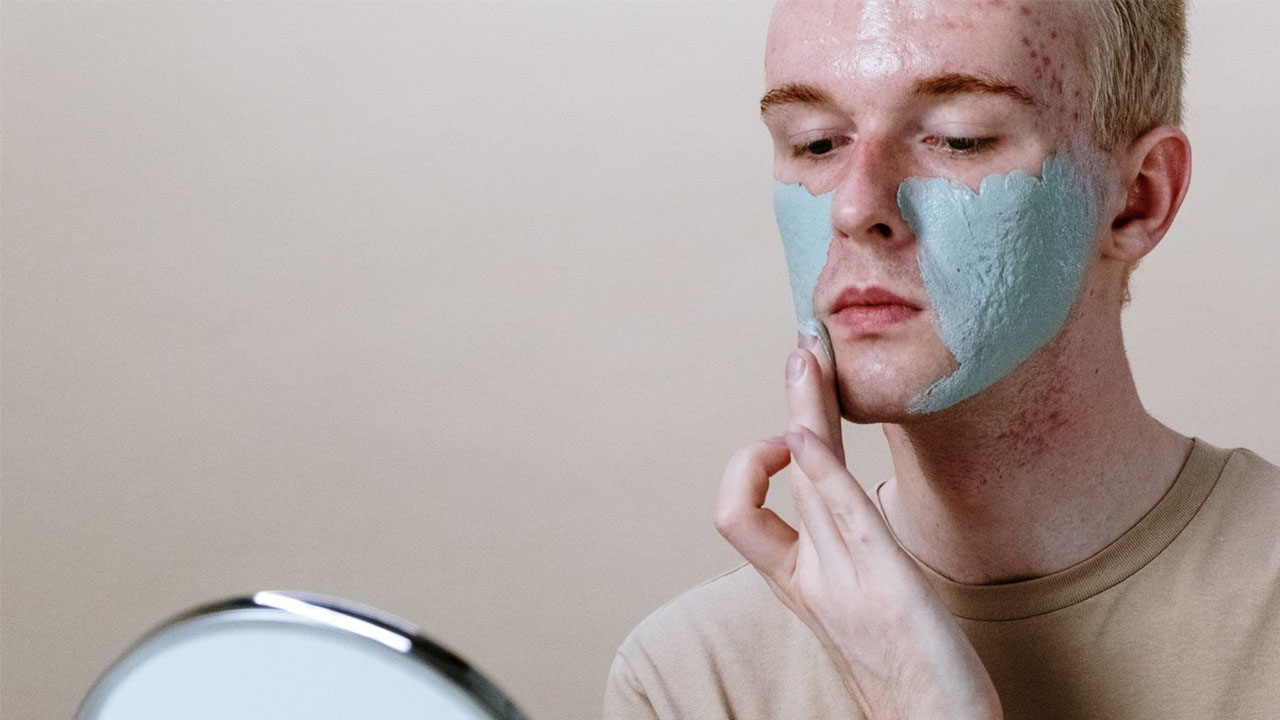 Try using a fruit-infused Cleanser, but as you have exposed your skin throughout the day to sunlight and dirt, the best option is to look for a deep cleansing product that penetrates your pores and removes all the dirt and dirt bacteria from your skin. CeraVe Foaming Cleansers, in this regard, may prove as an ideal choice as your nighttime Cleanser.
Hunt For Your Ideal Cleanser
But no pressure, you are free to hunt for your suitable Cleanser as hundreds of numerous choices are available over the market. Just keep one thing in mind, all facial cleansers are not ideal for oily skin; milk cleansers are only designed for people with dry and sensitive, so in your search for your perfect Cleanser, it is better to avoid them for the sake of healthy skin.
Exfoliator As a Treat in Your Skincare Routine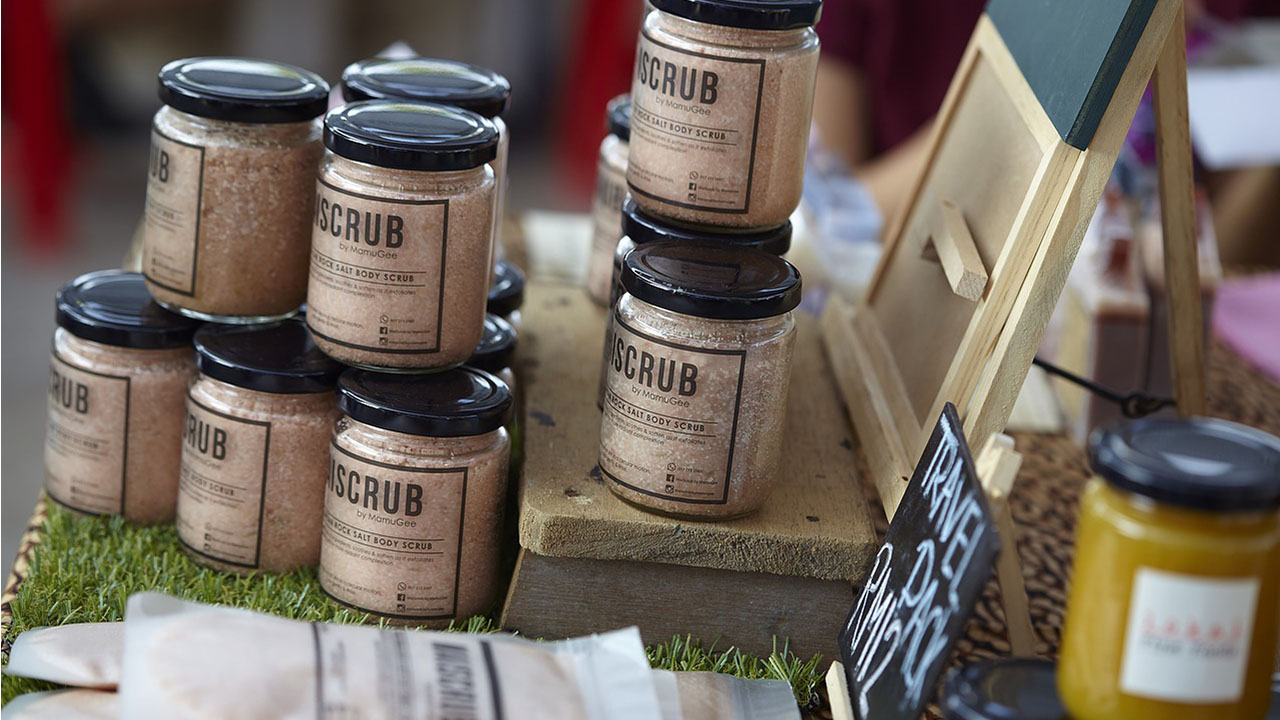 This step is not essential when you are on your casual morning or nighttime oily skincare routine. Instead, you can add this step on weekends or after you remove your makeup. Exfoliator is a scrub that helps you separate your dead skin cell layer, unleashing your inner and healthier skin. This exfoliator might be a treat in your oily skincare routine and will never harm your skin.
All the exfoliators are not specifically designed for oily skin types; thus, they have a comprehensive range to decide from.
Rice Exfoliator
Rice exfoliator, in this regard, is the best product you can look for. Rice is best for people with oily skin types, and they tend to remove the extra oils from your skin along with the removal of the dead skin cell layer. Besides, a rice exfoliator is something that you can prepare easily at home.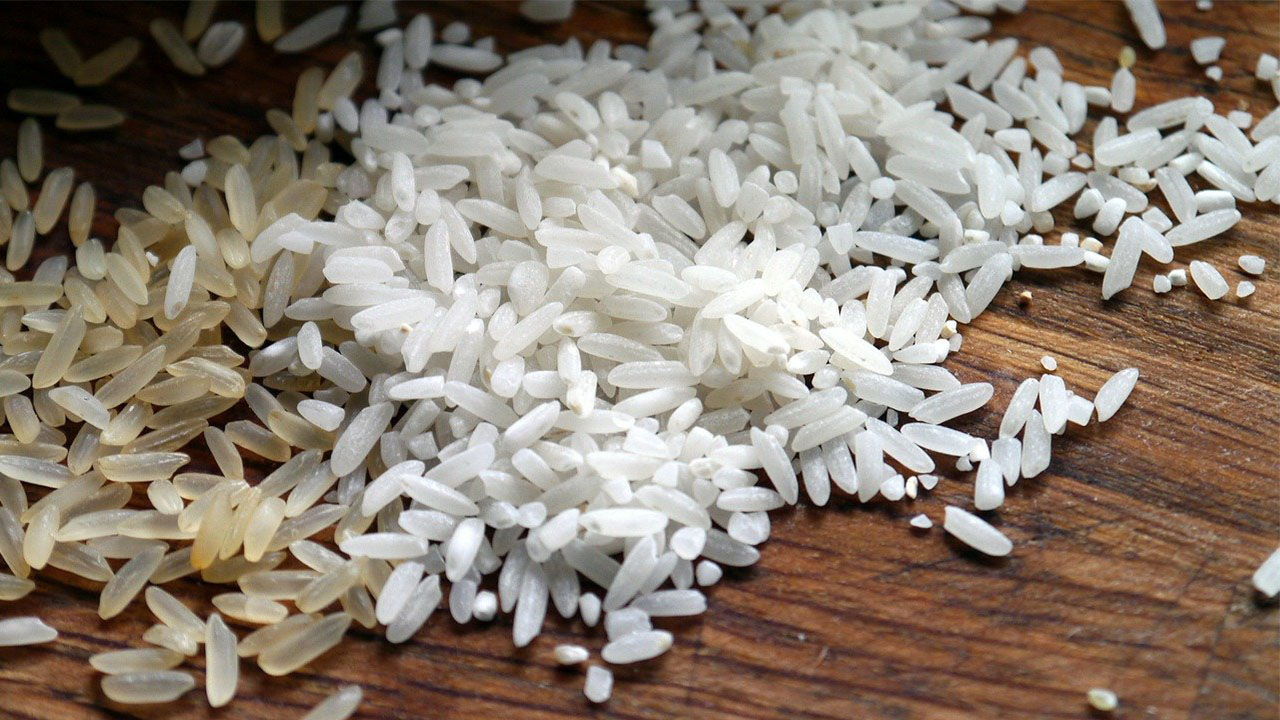 Procedure
All you need to prepare this mask is
Two spoons of rice flour.
A bit of coconut flour for its detoxifying properties.
You may also add a spoonful of honey for moisturization, as this mask is quite dry.
The mixture is still too thick to apply; thus, add a full spoon of rose water as it contains toning properties. Ensure that you don't add too much water to the scrub; keep the proportion of the rose water ½ compared to the rice flour ratio.
Mix all the ingredients, and your rice exfoliator will be added to your oily skincare routine.
Besides the rice exfoliator, you can also try fruit exfoliators, like papaya scrub; make sure they have helpful enzymes and are suitable for your oily skin type.
But if you don't want to make DIY exfoliators, several good exfoliators are readily available on the market. If you are considering buying an exfoliator for treating your oily skin, then go for a gel exfoliator, as they are generally water-based and contain almost no oil in their composition.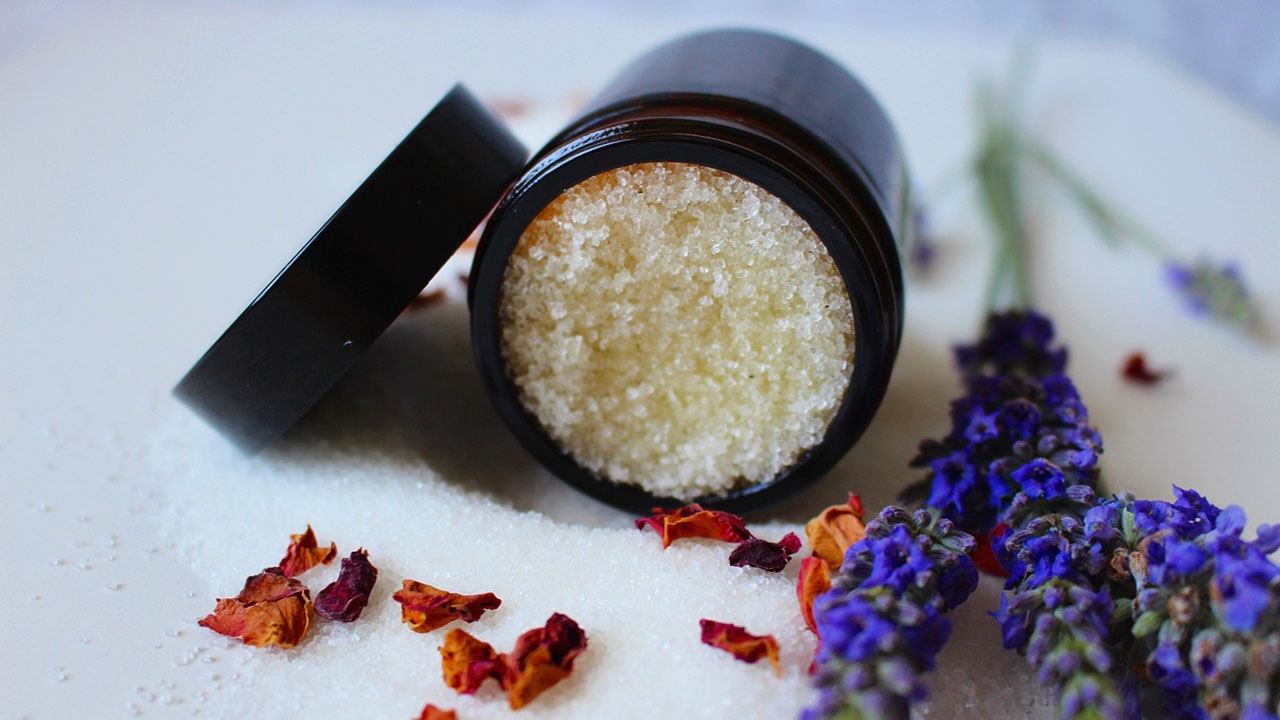 Clean & Clear Deep Action Exfoliating Scrub is one of the affordable choices. It has anti-acne properties, and the formula contains cooling microelements that make your skin feel instantly energetic and hydrated.
Toner: "Please Don't Ignore Me"
Most people consider the toning step a ritual done on weekends or other special occasions before makeup. But let us clear up this is a misleading myth about our dear toners. Toners are not harmful when used daily but are necessary for a proper oily skincare routine.
Toner balances your skin's pH and aids in shrinking the pores' size, thus reducing the chances of oil clogging the pores and causing acne, blackheads, and whiteheads. Therefore, it is as essential as any other step and cannot be missed.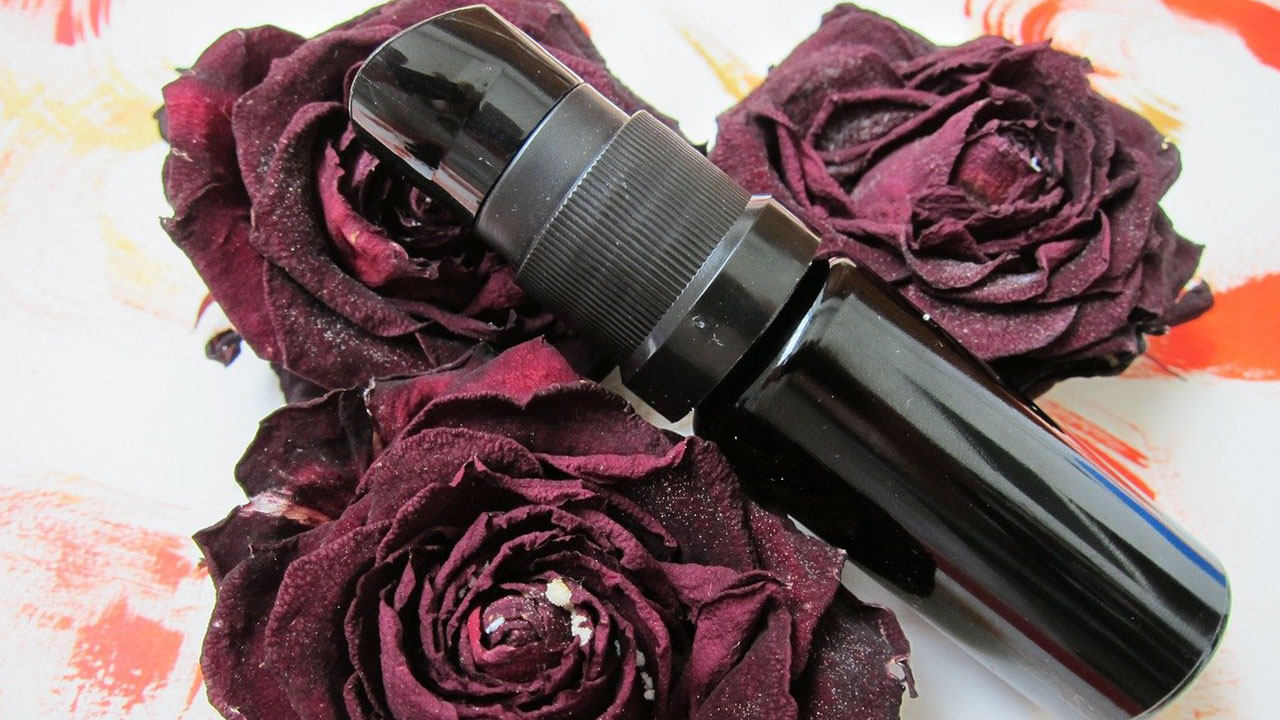 The Most Affordable and Ideal Toner
If you are looking for a more natural but affordable toner, nothing can come as handy as our own rose water. Yes! This water, which was mysteriously hiding in your fridge, is one of the essential steps in your skincare routine, which you might have missed for a long. Just get yourself rose water in a spray bottle and sprinkle it all over your face anytime and anywhere you want.
There is no limit to how often you should use it or not, as long as it is an all-natural one-ingredient product. It contains beautiful astringent properties that complement oily and dry skin and cause no harm.
Ingredients To Look For in Chemical Toners
But if you are considering buying a chemical toner from the market, then look for the following components in your ideal toner for oily skin:
Glycolic Acid.
Salicylic Acid.
Aloe Vera Gel.
Bentonite Clay.
Witch Hazel.
One of the efficient products in the market worth considering is the Public Woods Witch Hazel Toner. This product's name says it all. The Witch Hazel. It is undoubtedly the cure for all problems related to open pores. This toner will magically shrink all your pores and will not allow the oil to stand on your skin, and this witch hazel is all you need in your oily skincare routine. Besides the incredible witch hazel, it also contains aloe vera gel that hydrates the skin and is perfect for mature skin preventing harsh lines and wrinkles. And another astonishing thing regarding this 'Public Goods' product is that it is incredibly cheap and retails at a shocking price of $5.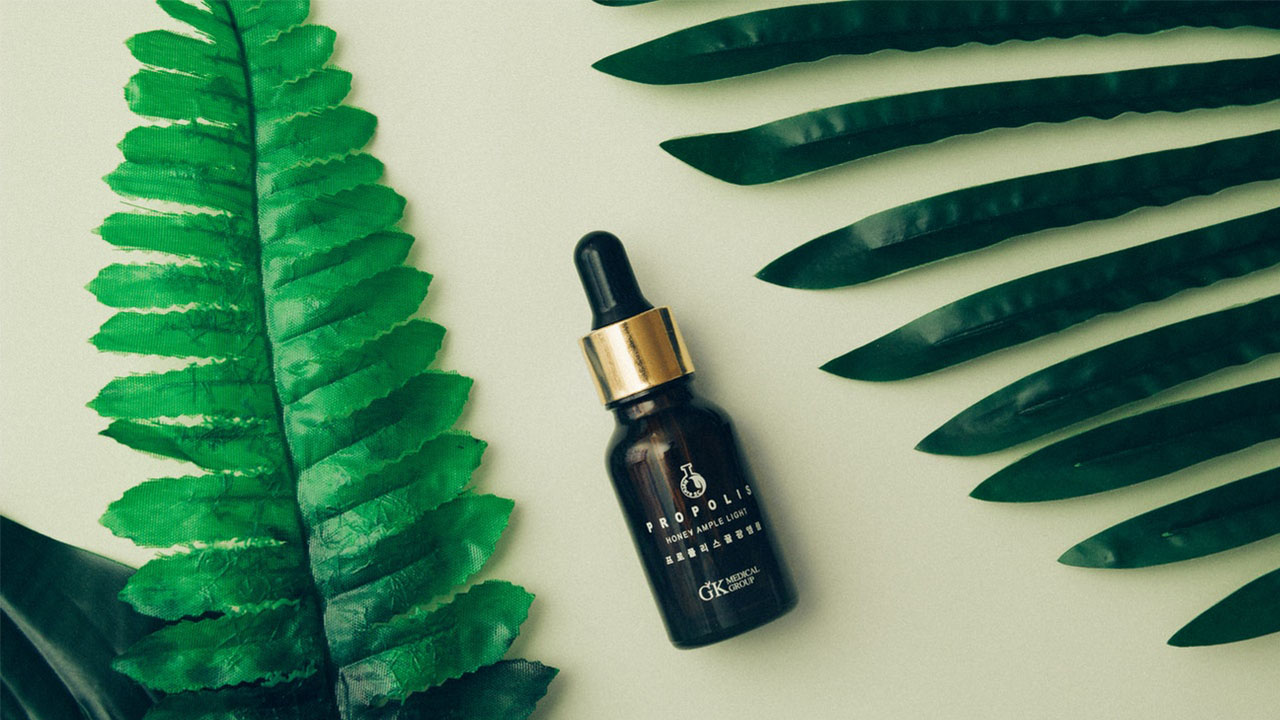 Another great toner in the market is S.W. Basics Toner. This toner comprises all the organic ingredients, including witch hazel, sandalwood, water, and apple cider vinegar. This all-basic organic toner has been around the market for quite some time and being an oily-skinned pal; we cannot miss it.
Other notable mentions include Pixi by Petra Glow Tonic, packed with desirable exfoliating formula, and Botanics All Bright Hibiscus Cleansing Toner, which provides you with the ease of not overthinking this product as it is efficient and beneficial for all skin types.
Moisturize, Moisturize, and Moisturize: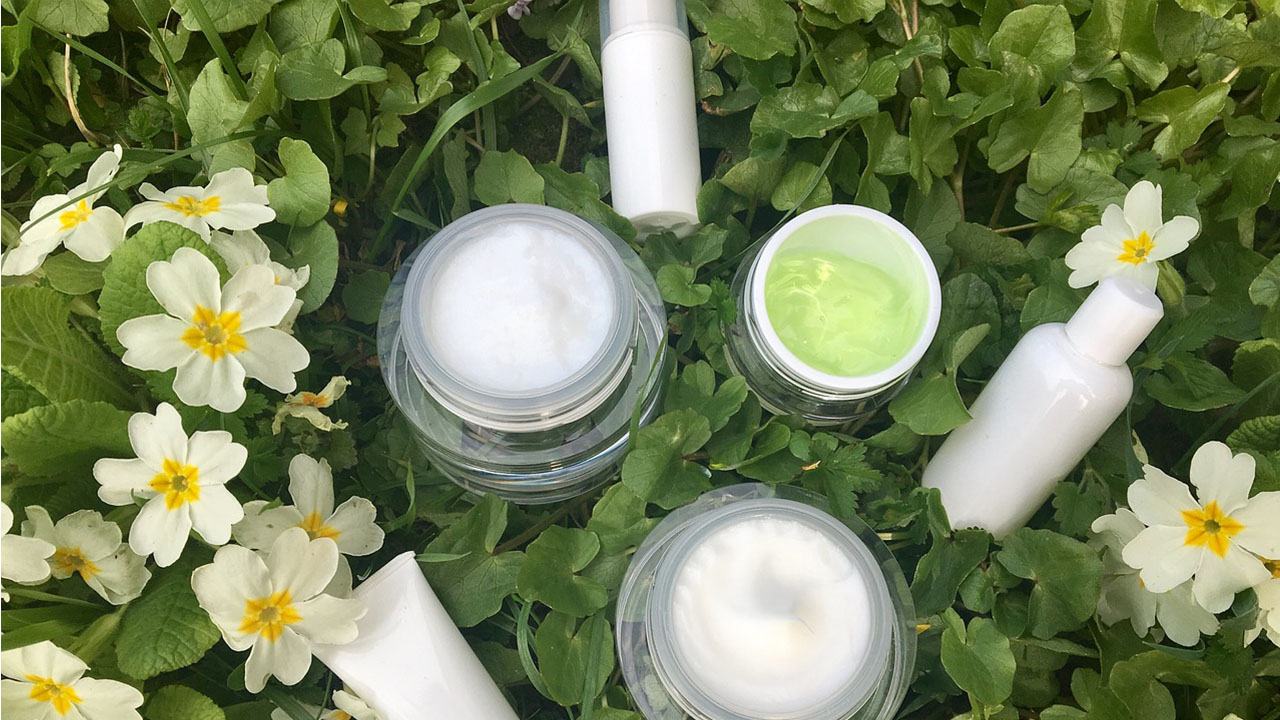 One of the biggest misconceptions about oily skin is that moisturizers tend to worsen it. But indeed, these moisturizers are an essential part of your skincare routine, even if you have too oily skin. Of course, this idea might appear absurd and wacky, as applying a thick, heavy moisturizer over an already shiny surface is inappropriate. But let us clear all these myths.
Moisturizers act as a barrier to bacteria, dirt, germs, and sun rays, and when you refuse to apply them, the natural moisture of your skin is lost, and your skin tends to become more prone to the dirt and dangers of the environment. In addition, more and more oil tends to sit on your skin layer if you don't use a moisturizer. Therefore, you must add this holy grail product to your oily skincare routine, regardless of your skin type.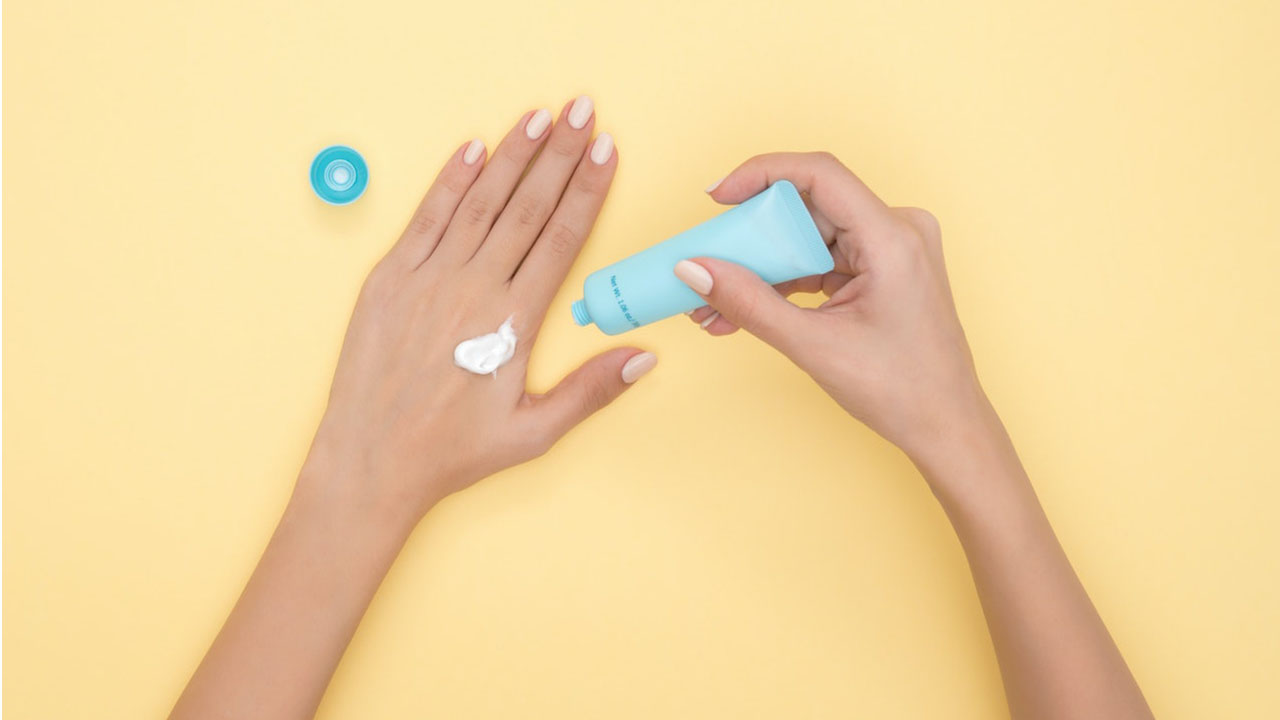 But we understand that these heavy moisturizers do not feel good on an oily skin layer; therefore, you need to find an ideal moisturizer for your skin type. Neutrogena Hydro Boost Gel Cream is the best moisturizer for oily skin types. It is water-based; thus, it feels lightweight. It is dermatologists approved contains hyaluronic acid and glycerin, which moisturizes the skin without giving it a sticky feeling. For bonuses, this product is alcohol-free and oil-free. So you know that this product will never add further to your natural skin oils.
Sunscreen, FINALLY!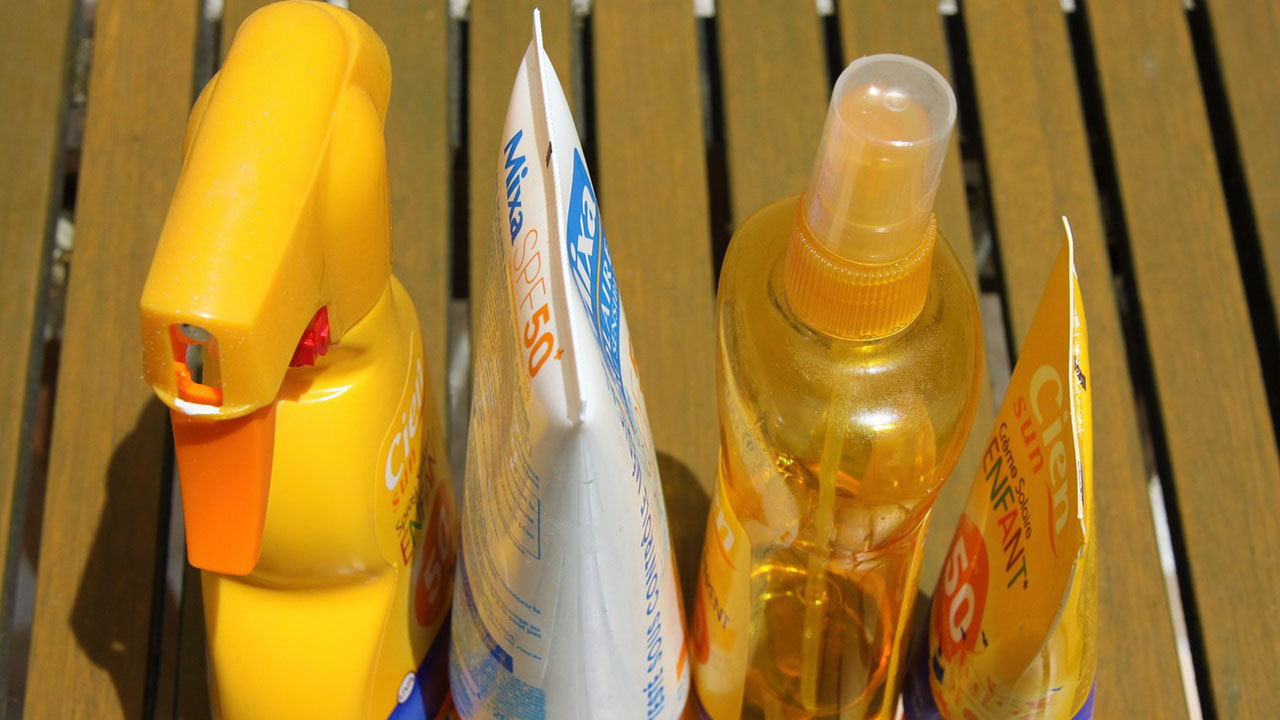 Every step in this oily skincare routine is essential, but this one is undoubtedly unneglectable. It is equally crucial for all skin types, and oily-skinned people are no exception. Let us tell you if you don't know why it is necessary. With the ongoing depletion of the ozone layer, our earth's surface has become more exposed to U.V. rays; therefore, we are too affected by these harmful rays.
Sunscreens are what protect you from these damaging rays. It is even more critical for people with paler skin as they are more likely to get sunburned. These harmful U.V. rays cause sunburn and potentially cause infections, redness, and many other skin problems. Sunscreen is like a barrier on your skin from these harms.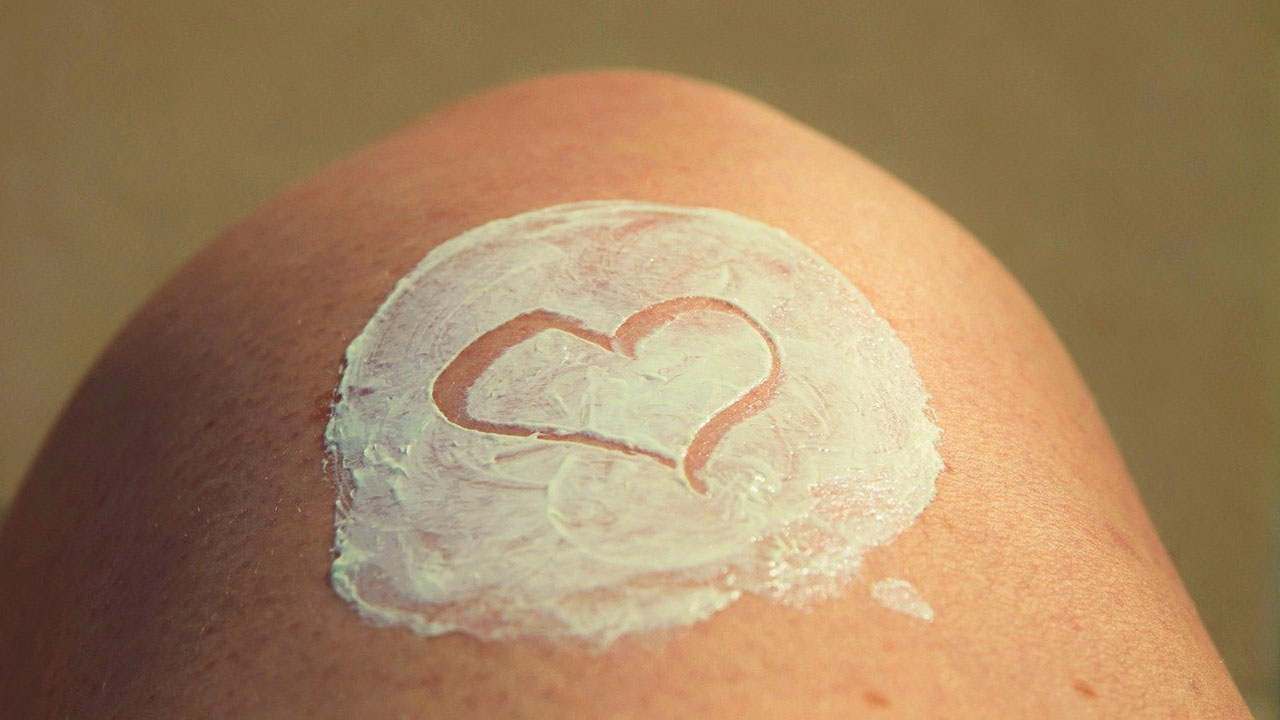 Neutrogena again points a score with another excellent product for oily skin pals, the Neutrogena Hydro-Boost Gel Sunscreen with SPF-50. It has high SPF, and it is affordable and lightweight on the skin as well.
Notable Additions
These are essential steps when looking forward to the oily skincare routine. You can also extend this oily skincare routine for extensive effects by adding up the few notable mentions below: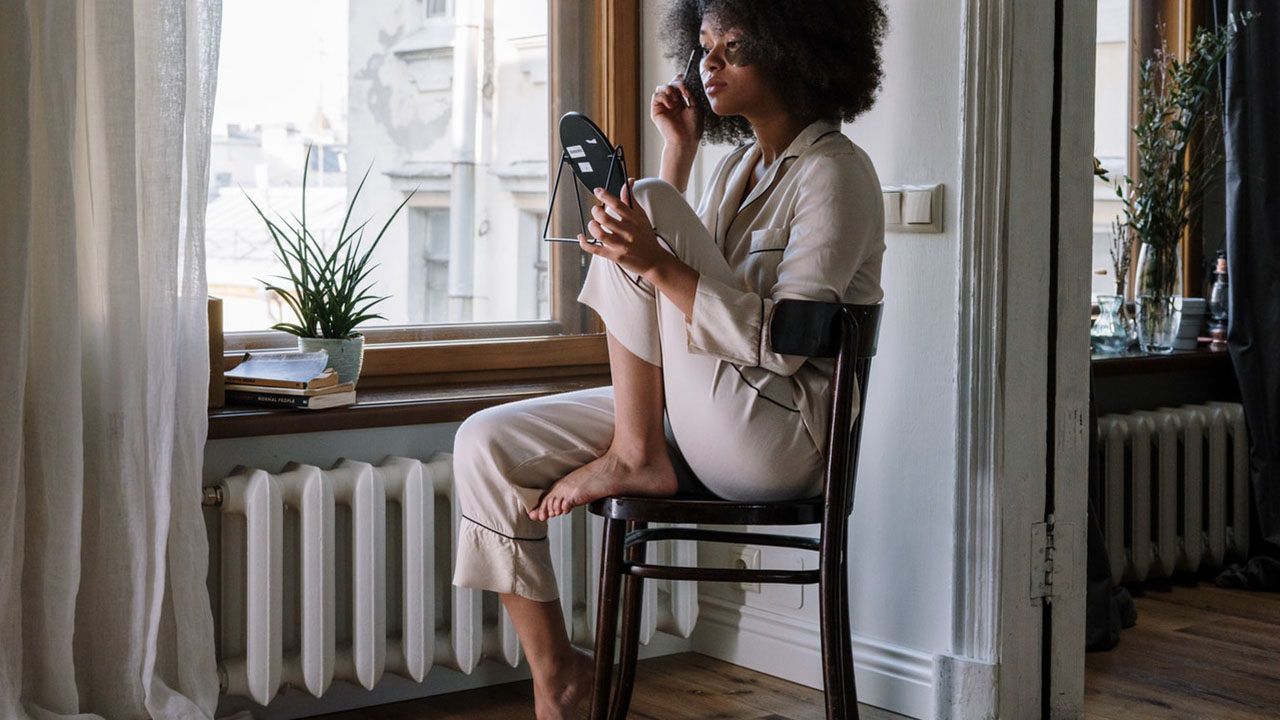 Charcoal masks for blackhead and whitehead control.
Face serums and essences.
Mattifying Clay Masks.

But make sure not to apply face masks or clay masks daily. Instead, apply it after every 2-3 days. And To control the oil on the skin, use blotting papers and tissue. Never use a dirty cloth or bar fingers to clean the excess fat. This action can boost the oil secretions. Using these add-ons can act as a bonus in your oily skincare routine.
Oily Skincare routine can be a bit tough to be sketched out. Still, we have presented you with some of the primary, simple, minimalistic, oily skincare routine steps you can add to your routine to benefit.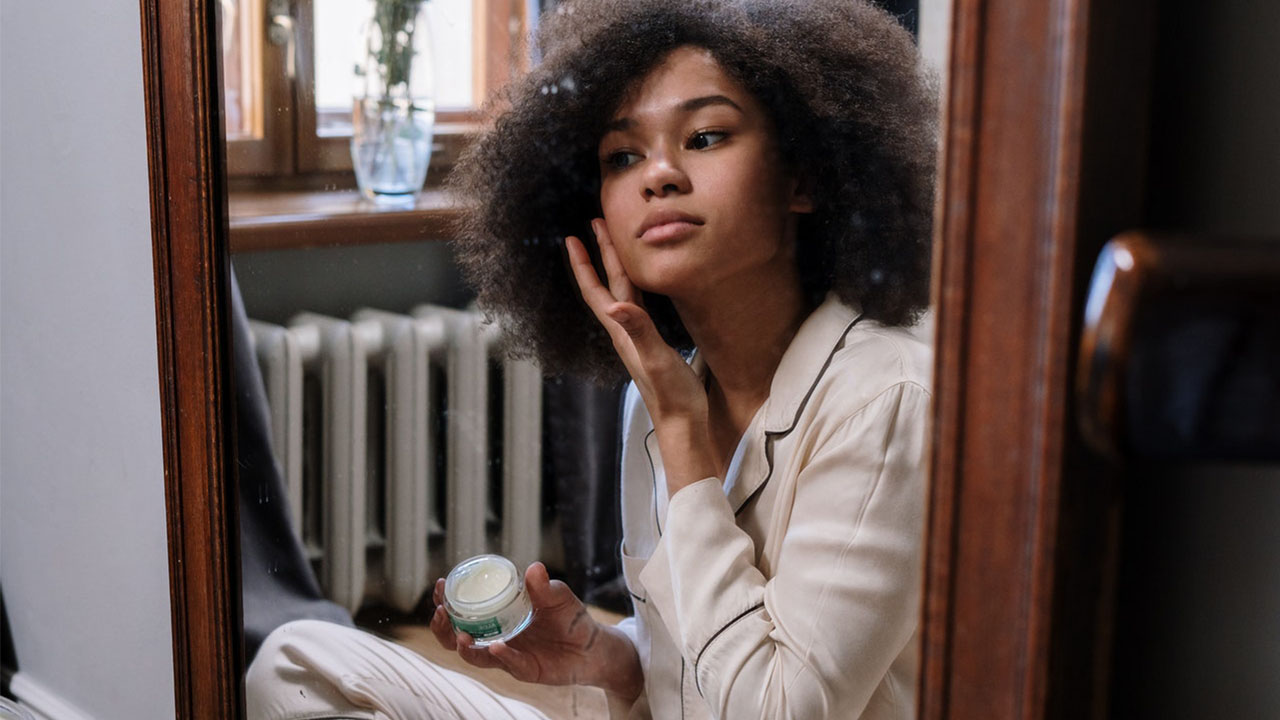 If you liked our oily skincare routine article, please share your thoughts in the comment section. We would love to hear from you.