Health Benefits of Fennel Sugar Candy Combo – Fennel Sugar candy is famous worldwide, including in India, Middle Eastern countries, and Mediterranean regions. People love to eat Fennel Sugar Candy after their meals for mouth sweeteners and aids in digestion. It is also known as saunf candy or seed candy, made by coating fennel with sugar or jaggery.
Read Also: 5 Drinks to Relieve Constipation and Gas this Summer.
But do you know this sweet dish is not only delicious but also rich in various nutrients such as fiber, vitamins, and minerals and low in calories and fats? If you talk about fennel they are a great source of antioxidants, potassium, dietary fiber, vitamin C, and magnesium, with an adequate amount of protein, calcium, iron, and other essential nutrients on the other hand, sugar and jaggery coating adds additional calories and carbohydrates. Overall the combo of fennel sugar candy is a great sweet dish compared to other confectionary sweeteners.
Health benefits of fennel sugar candy combo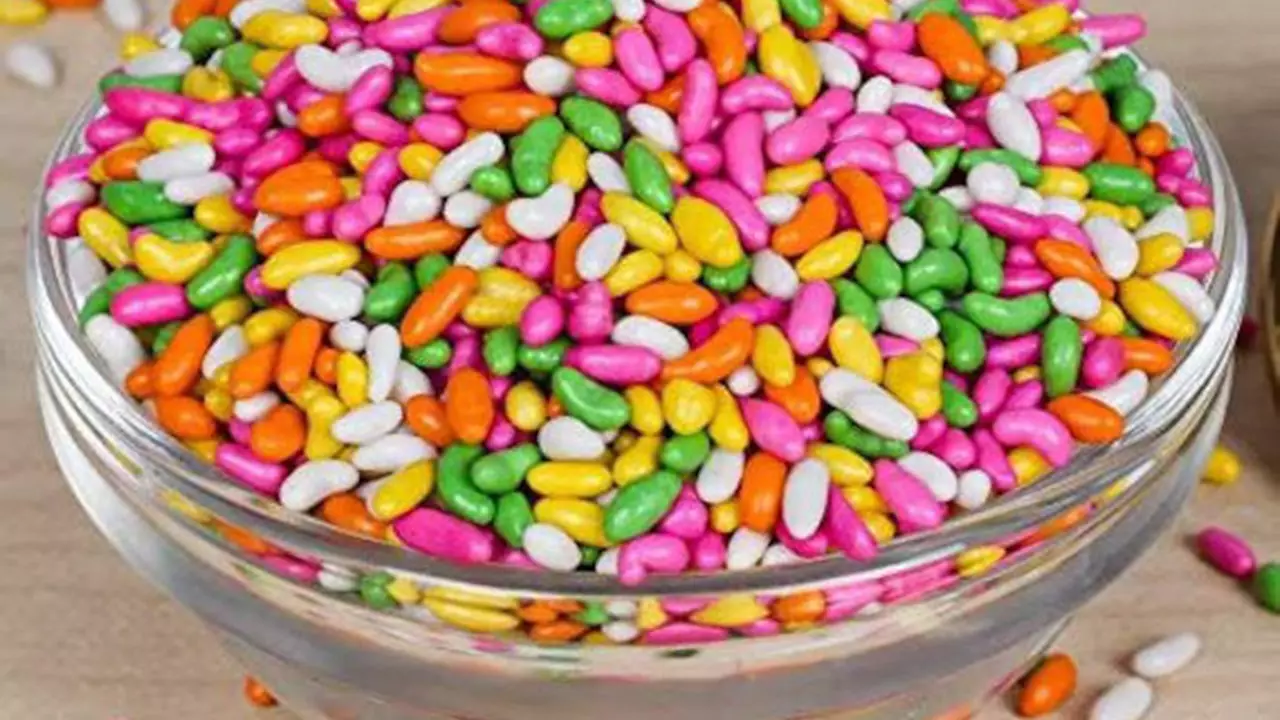 Helps with digestion
One of the health benefits of fennel sugar candy is that it boosts digestion and relieves digestion-related issues such as constipation, bloating, and indigestion. Further, fennel seeds contain anethole, which helps stimulate digestive enzymes, and thus helps in improving digestion.
Reduces bad breath
One of the other benefits of fennel sugar candy is that it helps get rid of bad breath, as fennel has antimicrobial properties, which helps prevent the growth of the bacteria responsible for bad breath. The fennel sugar candy reduces bad breath by neutralizing the odor-causing bacteria from the mouth.
Aids in weight loss
Fennel sugar candy also helps reduce food cravings and suppress appetite as they are rich in essential oils and fiber, which further helps promote satiety and reduce food intake. Helping prevent weight gain is one of the best benefits of fennel sugar candy.
Boosts immunity
Fennel sugar candy after meals also helps our body with various vitamins, antioxidants, and minerals, helping protect the body against various infections and diseases. Fennel seeds are a great source of vitamins A and C, calcium, potassium, and iron. So you should add this sweet dish to your daily routine if you want to get the ultimate benefits of fennel sugar candy.
Provides relief from menstrual cramps
Fennel seeds are proven beneficial for menstrual cramps because of their antispasmodic properties. Thus these help in relaxing muscles and provide relief from cramps. Furthermore, fennel seeds are also helpful for regulating menstrual cycles and reducing bloating and water retention.
How to consume fennel sugar candy?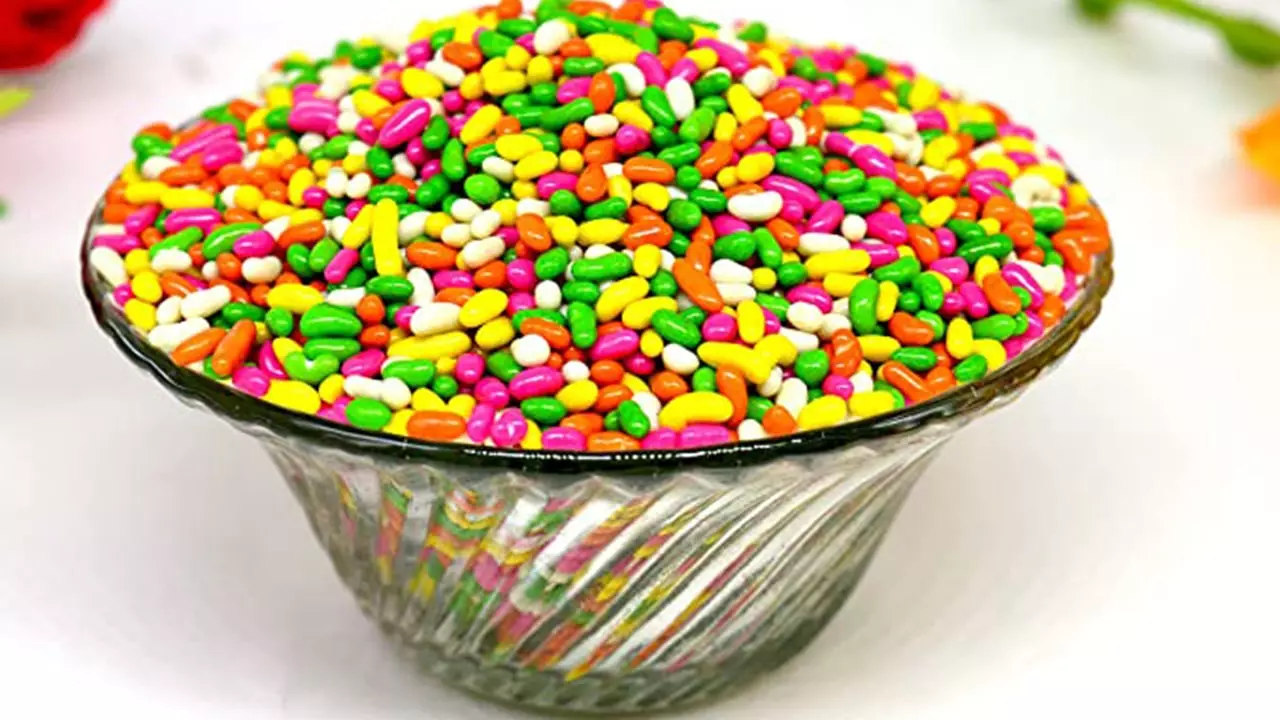 If you want to get the benefits of fennel sugar candy, you can use this candy as a mouth freshener or after your meal to aid digestion by sucking or chewing it. You can also use this in your tea by adding a few cadies into hot water for some time. Some people use this combo in their recipes as a natural sweetener. However, one should consume fennel sugar candy with a limit because these are rich in sugar, which can lead to various health issues if taken in excess.
Possible side effects of consuming fennel sugar candy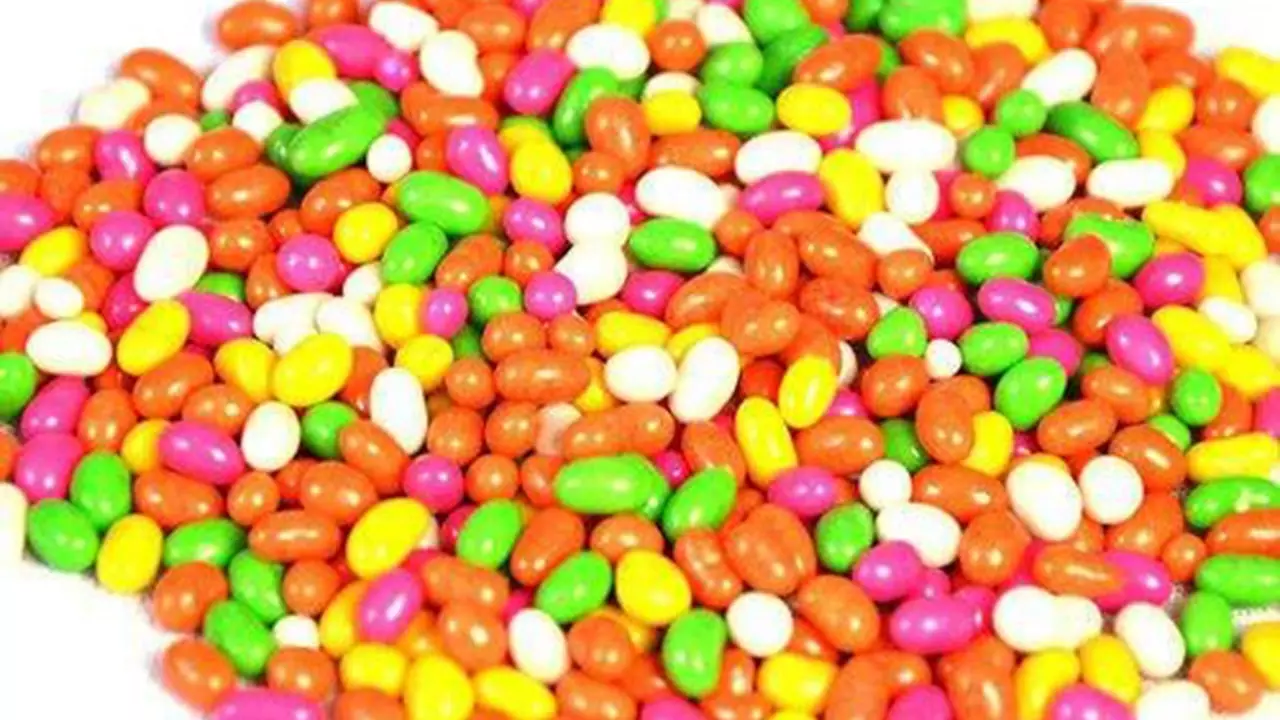 Although fennel sugar candy has various health benefits, an excess of everything is not good. So if consuming in excess, then you will get various health problems such as:
Allergic reactions
Some people may have an allergy to fennel seeds which is the critical component of fennel sugar candy, so it will not be suitable for them as they might face problems related to itching, difficulty breathing, swelling, and anaphylaxis in severe cases.
Blood thinning
Fennels contain coumarins, which are a natural blood thinner. This may be good for some people. But for some people, it can result in bleeding, especially for those already taking blood thinner medication.
Hormonal effects
Fennel also contains some compounds which can lead to estrogen-like effects. These might be beneficial for some people, but for people having hormonal sensitivity or conditions like breast cancer, this might have adverse effects.
Upset stomach
Getting in large quantities or eating on an empty stomach can lead to problems related to an upset stomach with nausea, cramping, and bloating symptoms.
So now you understand that fennel sugar candy has various side effects if consumed in excess; not only this, one should take everything in moderate quantity because excess of everything is terrible. However, if you want to enjoy the health benefits of fennel sugar candy, limit its consumption and be safe.
Found this article interesting? Follow us on YouTube and Instagram to read more exclusive content we post.