Oils for dry hair are a mystery to solve. Dry hair worsens if you don't take proper care of them. And the best possible way of taking care of your dry hair is to oil them. Oiling is crucial when it comes to dry hair types. They are dull, thin, and usually dead at the ends, and oils are the magic that can heal them. But it is a struggle to find ideal oils for dry hair.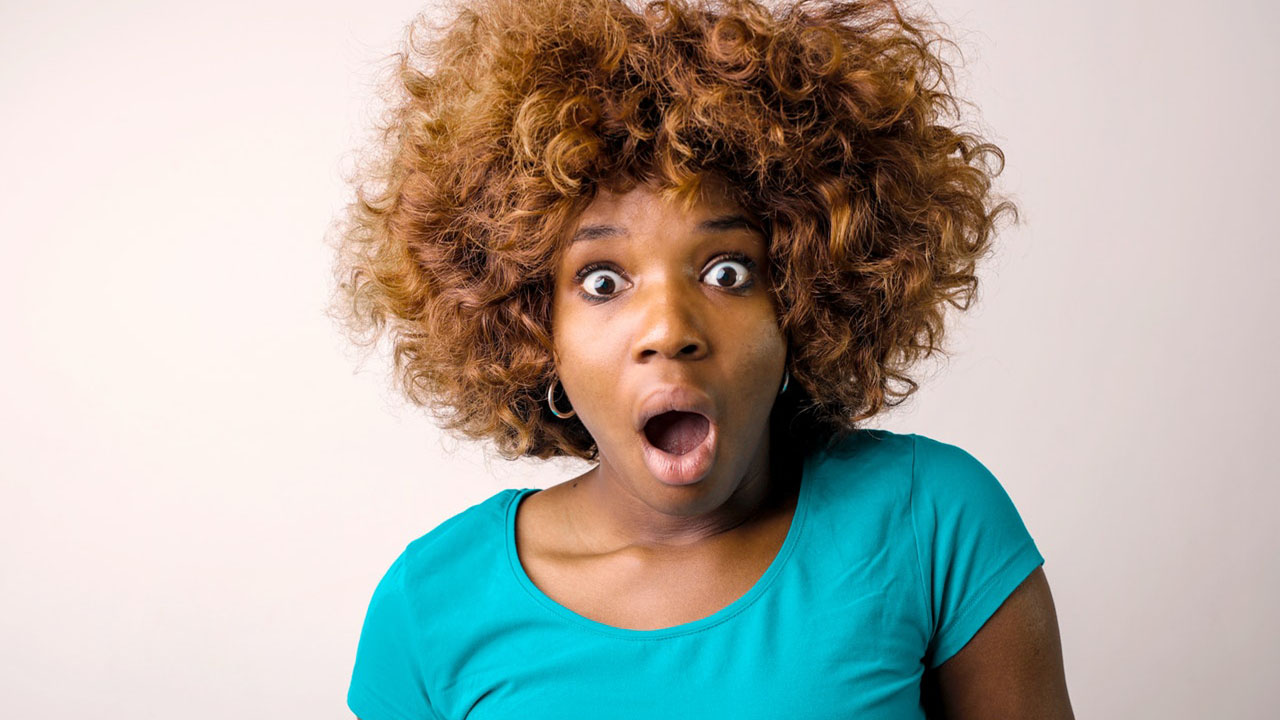 Why does Hair Becomes Dry?
The outermost layer of hair produces, However, due. However, due to overexposure to the chemicals, chlorinated water, and arid climate, that layer breaks down and stops producing the natural oils for the hair. Hair lacking crude oil can become less voluminous, dull, and dry, cause split ends, and even invite dandruff to your hair, which is the backbone of many other problems.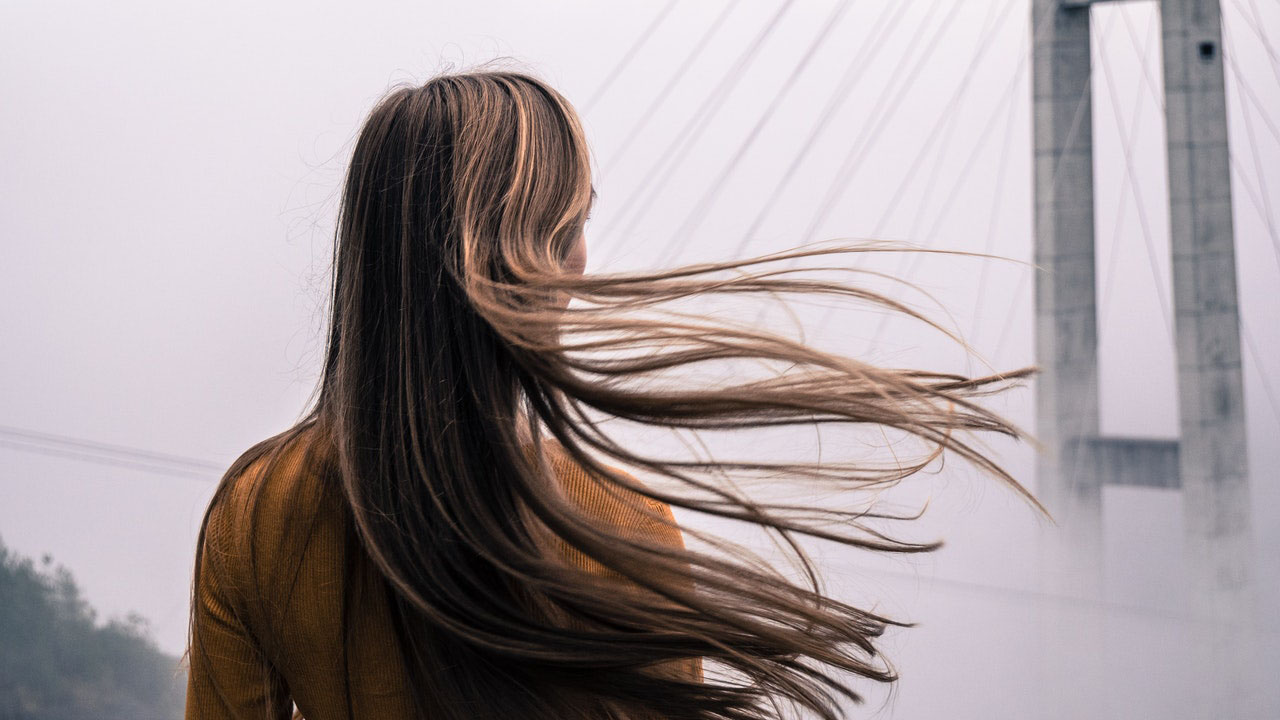 Now to bring the hair out of such miserable condition, we have brought you some life-saving oils for dry hair that promisingly works.
1. Argan Oil
Argan oil, also known as 'Moroccan oil,' can be a high-ended product thanks to its limited supply, but it is one of the best oils for dry hair that you should consider if you want to treat your hair efficiently. Argan oil is primarily composed of omega fatty acids that are notorious for nourishing your hair thoroughly.
Another great score for this oil is that it is not too sticky and thick to apply, unlike other oils. Besides fatty acids, it is also rich in antioxidants and Vitamin E, which helps build a protective layer over your hair's moisture.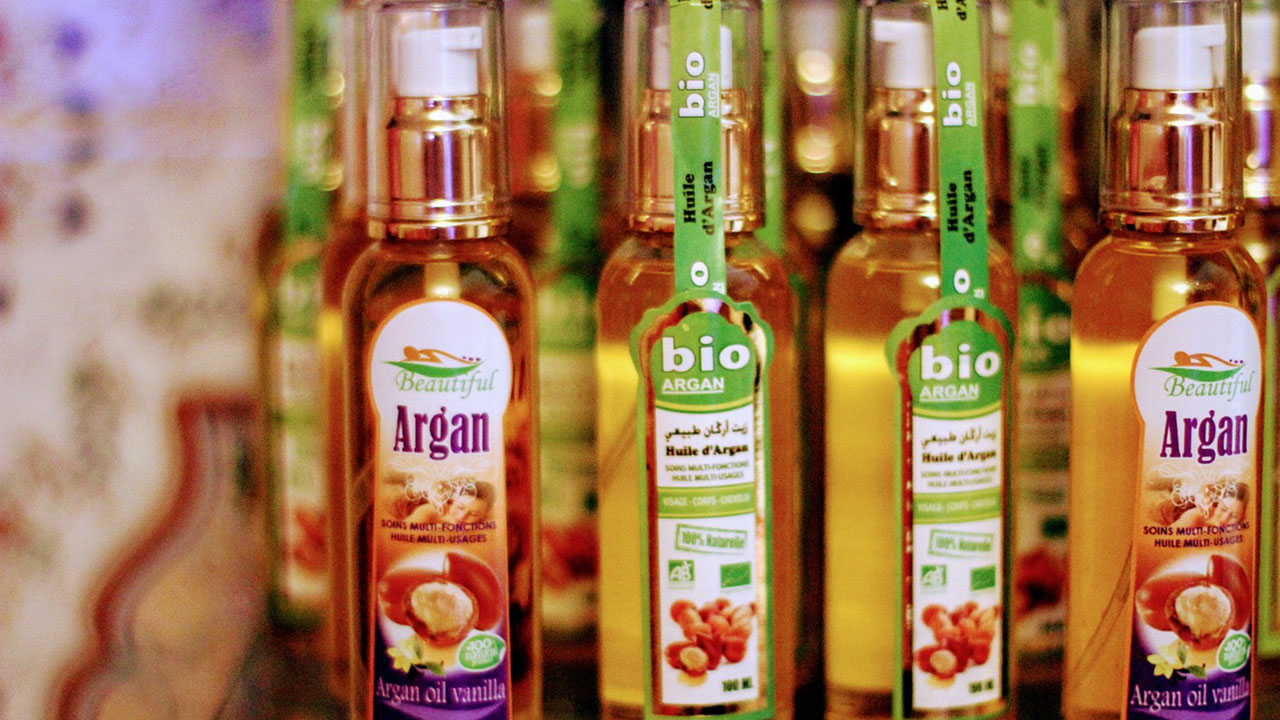 The color of this oil is a vision to cherish; shiny-golden in appearance, it can look extraordinary to apply. But once applied, it almost becomes transparent, just visible as gold flakes in the hair. Thanks to its beautiful appearance and unique effects, you can surely count it as one of the best oils for dry hair.
It is recommended that you should take three to four drops of this oil for a one-time application. Let it sit in the hair for at least an hour or two; you can also leave it overnight. Then, rinse with lukewarm water and let your hair dry naturally or through a blow dryer. As argan oil is not too greasy and thick, you can safely apply it once or maybe twice (if your hair is extremely dry and flaky) a week.
Ideal Argan oils for dry hair might be a struggle to find, but you can trust the following brands in this regard.
2. Tea Tree Oil
Tea tree oil is an essential oil that has been renowned for centuries thanks to its efficient results for multi-purposes. You might have heard its mention regarding skincare, but besides that, it is also beneficial for the hair. It is packed with beautiful nutrients and supplements that nourish the scalp from the roots and moisturize hair follicles.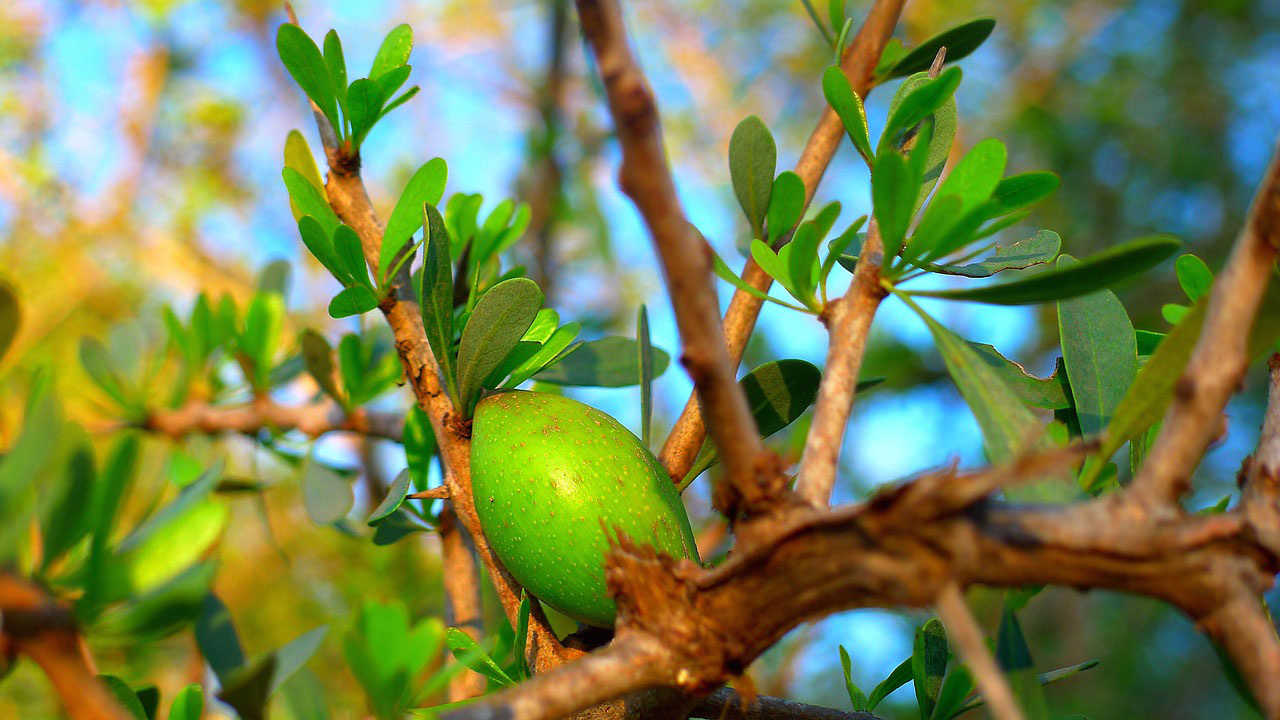 It fights dandruff as well and helps in better hair growth. It has everything that can prevent your hair from becoming dry, dull, weak, and bit it instead. It helps hair grow faster, making it thicker, voluminous, and stronger than before, and it is undoubtedly one of the recommended oils for dry hair.
But tea tree oil has to be mixed with some carrier oil. It fails to function without carrier oil as it is an essential oil, and it can also become a struggle for you if you apply the non-diluted tea tree oil directly to your scalp; therefore, dilution is crucial. Consequently, I prefer coconut oil (carrier oil) for dilution purposes.
Take ⅓ of tea tree oil and mix the ⅔ proportion of coconut oil. Shake them in a bottle to form a mixture. Apply it to your hair and let it sit for at least 30 minutes or preferably overnight; rinse it with lukewarm water for the best Dresden. You can apply the oil daily by mixing tea tree oil in your shampoo.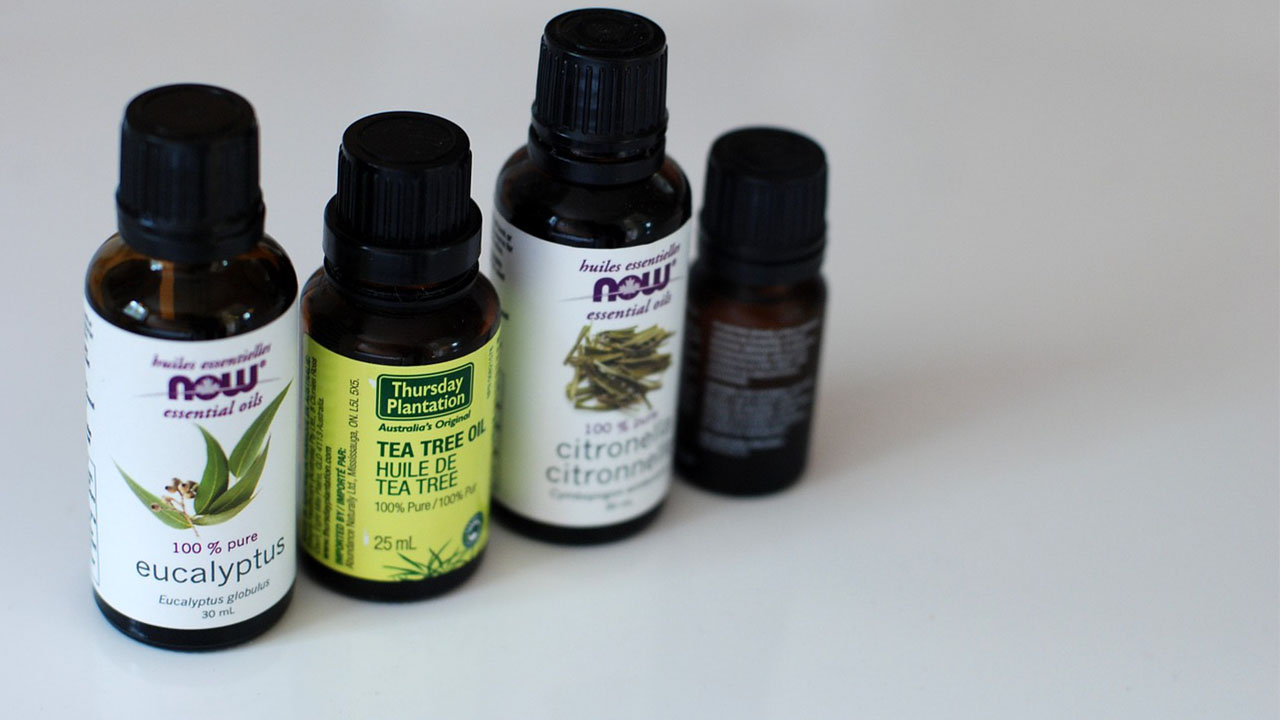 You can try tea tree oil from some of the following brands.
Tea Tree Therapy, 100% Pure Australian Tea Tree Oil.
Artizen Tea Tree Essential Oil.
3. Almond Oil
Nut oils for dry hair are best, and almond oil is no exception. It is rich in omega-9 fatty acids and loaded with Vitamin E, which is pretty enough to fight against the dullness and dryness residing on the skin. In addition, its emollient qualities moisturize the hair from the roots to the bottom and protect it against hair fall.
Besides these efficient results, almond oil also proves to be one of the most budget-friendly oils for dry hair on this list. You can apply this oil easily one to two times a wThen, rinse then, rinse it off with preferably lukewarm fol, followed by a sh well.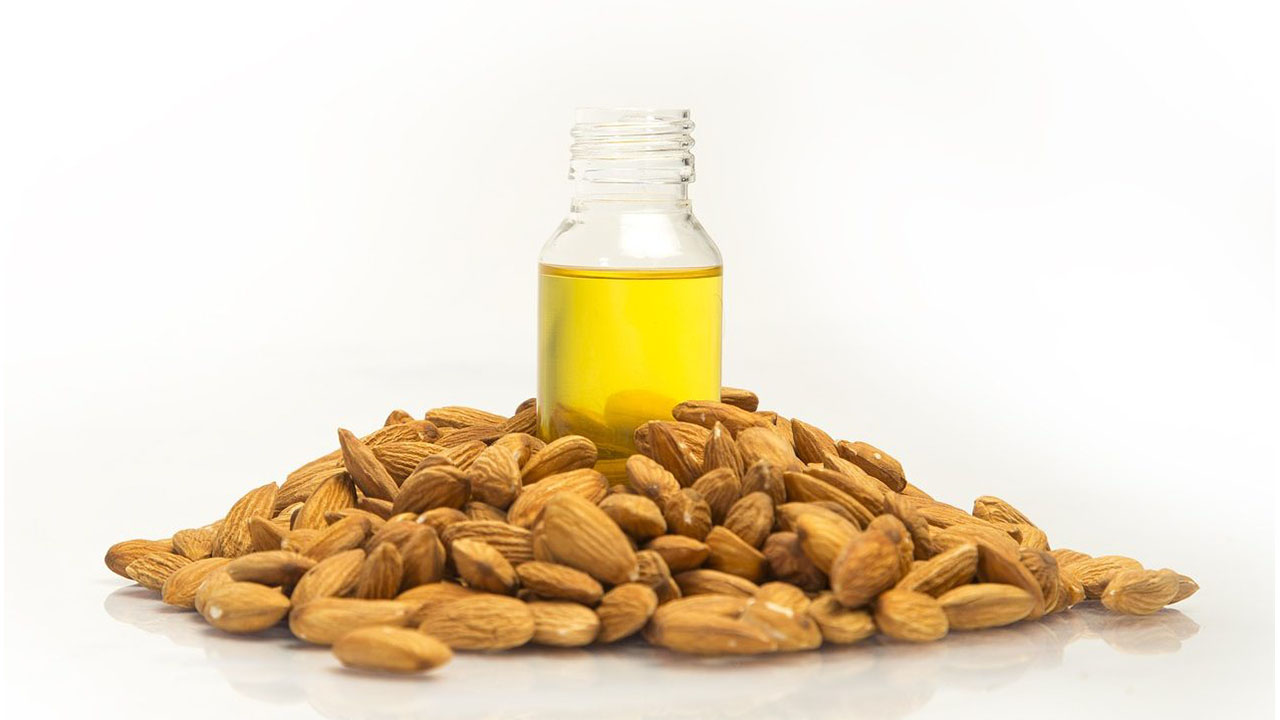 You can also make a hair mask by mixing equal proportions of almond oil, coconut oil, and castor oil and applying it once every two weeks. It will nourish and replenish your hair thoroughly.
You can consider the following brands of almond oils for dry hair.
Handcraft Pure Sweet Almond Oil.
Angele Sweet Almond Oil.
4. Castor Oil
If you have studied hair care before, you would have come to know that castor oil is usually used for growing hair fast, but a few people know that castor oil is one of the most preferred types of oil for dry hair. ThisThis is because it nourishes and moisturizes the hair from the follicles.
Besides dealing with the dryness, it can also cope with dandruff, lice, and an itchy scalp -some of the worst side effects of having dry hIn addition, after a few applications, it. After a few applications, it will make your hair smoother, sleek, mantle, and turns.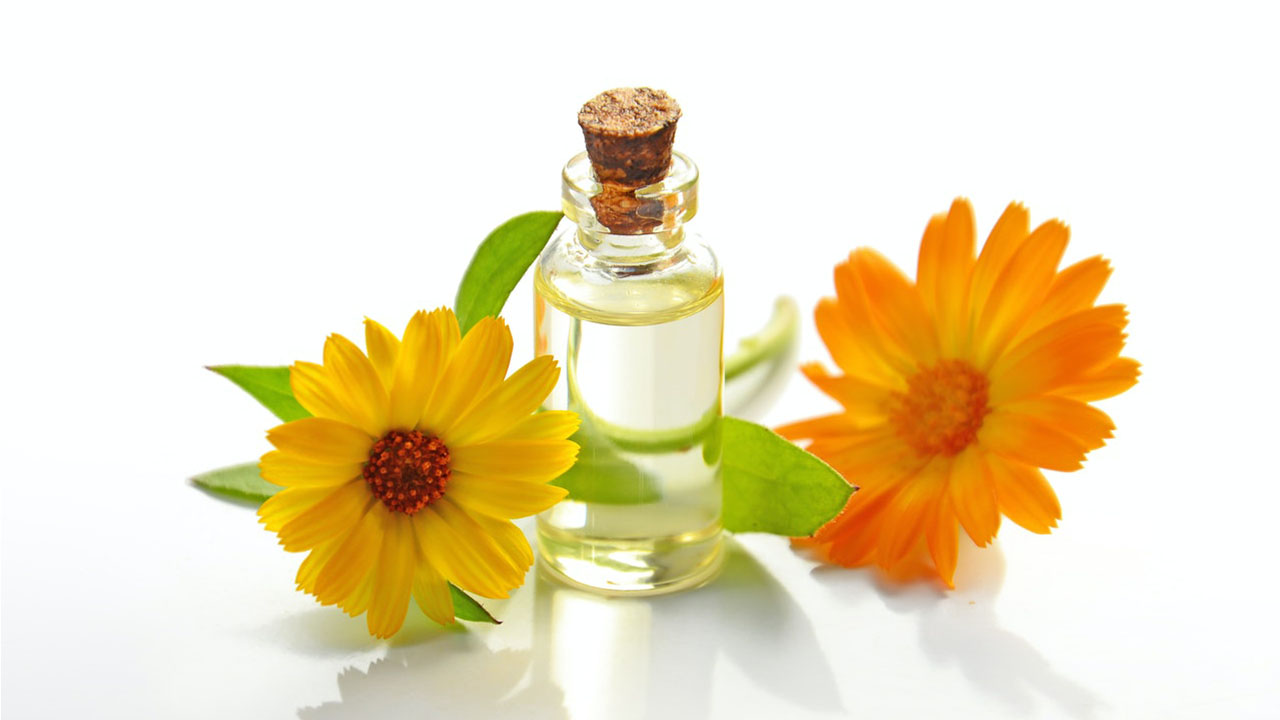 It is preferred that you use castor oil on damp hair to help the oil to act better. Leave it preferably overnight, and wash your hair twice with shapely get the oil out hair. You can use this oil once a week for the best results.
Some of our recommended castor oils for dry hair are:
NOW Solutions Castor Oil.
Handcraft Blends 100% Pure Castor Oil.
Sky Organics Castor Oil.
5. Macadamia Oil
Now, this oil is for those pals with arid hair conditions. Macadamia oil is super moisturizing and hydrating. It contains essential proteins that help restore the hair's natural structure and moisture. Dry hair is usually frizzy and destroyed with split ends, and macadamia oil promises to deal with such problems. But its super moisturizing properties do not make it greasy or sticky it is lightweight and feels thin to wear, which makes it perfect for frequent use.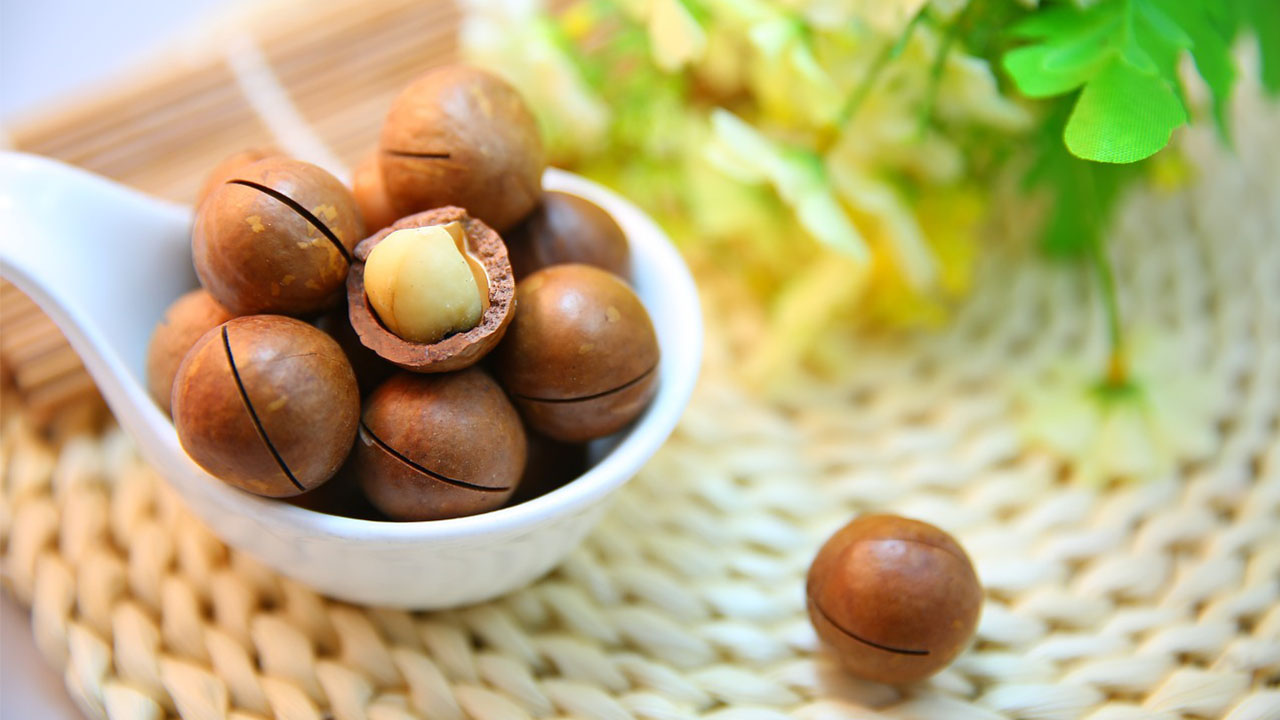 Although it can be pretty expensMacadamia oil I've, is undoubtedly worth every penny, and you will not regret spending on it. It will nourish your scalp and pack it with loads of nutrients that will add shine and softness to your hair. It also helps to heal the split ends and allows the hair to grow better.
I prefer buying all-natural, virgin, and cold-pressed macadamia oil. Take a small portion and apply it all over your hair, from the roots to the ends. Leave it just for 20-30 minutes, and wash your hair by shampooing twice to get the oil completely out of your hair. You can use macadamia oil to cope with dryness issues.
Macadamia Oils for dry hair can be quite hard to find, but you can trust "Macadamia Natural Oil Healing Oil Treatment" in this regard.
6. Lavender Oil
Although lavender oil is mainly known for soothing the skin and healing head injuries and headaches, it provides instant relief from pain. But besides that, it can also be used for treating hair dryness and dandruff issues. It acts on the scalp to finish the problem from its roots. Some people have even noticed instant results after a few uses of this oil.
Lavender oil is quite expensive, but you will surely not regret its purchase. Its smell tends to relax the brain, and you can feel good instantly after applying it.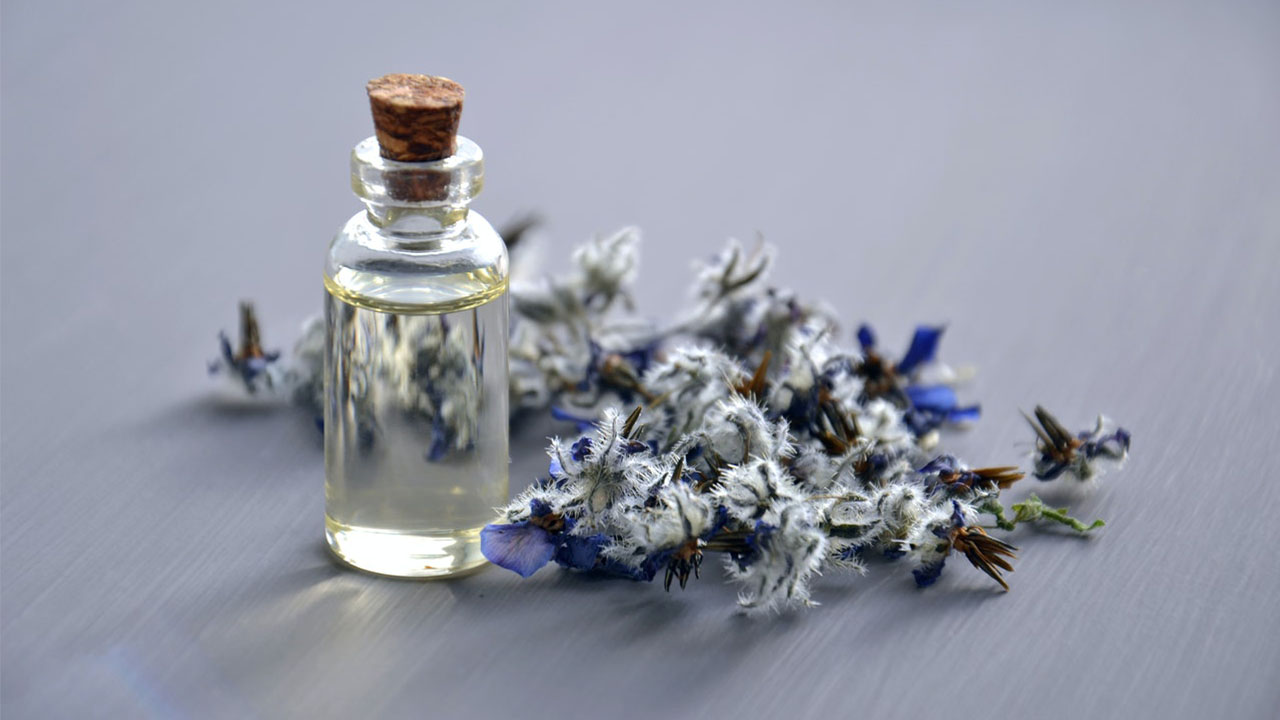 Lavender oil is essential, and you will need to dilute it with a carrier oil before application. Consider coconut oil or jojoba oil for diluted. Massage it with your fingers on your scalp. Make sure to cover the ends as well. For maximum benefits, let it sit overnight; otherwise, 15-20 minutes are fine. Lavender oil is entirely safe, and you can apply it twice a week for the best results.
Lavender oil might be hard to find, but we have hunted the markets, and the following are some of our suggested Lavender Oils for dry hair.
Viva Natural Organic Lavender Essential Oil.
Sky Organics Lavender Oil.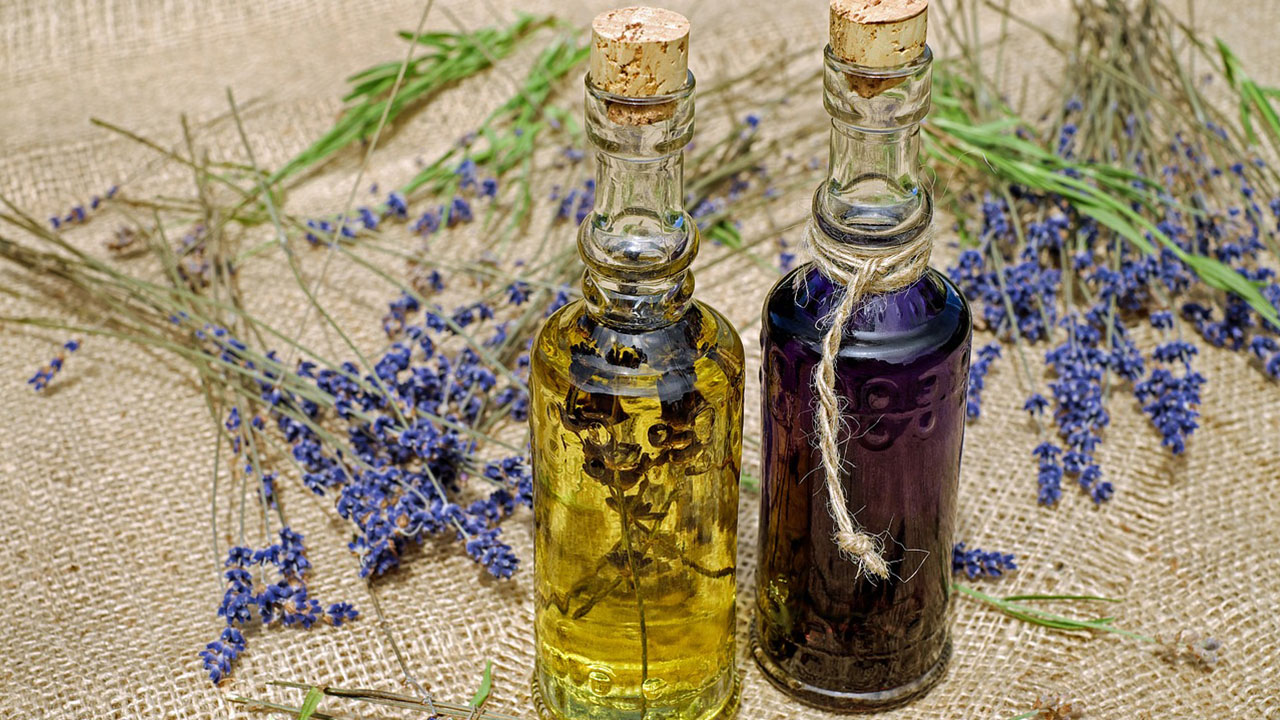 7. Coconut Oil
Coconut oil is one of a kind. It compliments every hair type, and when it comes to dry hair, it combats dandruff, dryness, and frizziness. This is one of the oils for dry hair that will not become a challenge for you to find and is extremely budget-friendly. Coconut oil is full of proteins and is what dull-dry hair needs. It heals the hair roots and nourishes the ends, thus preventing split-ends formation.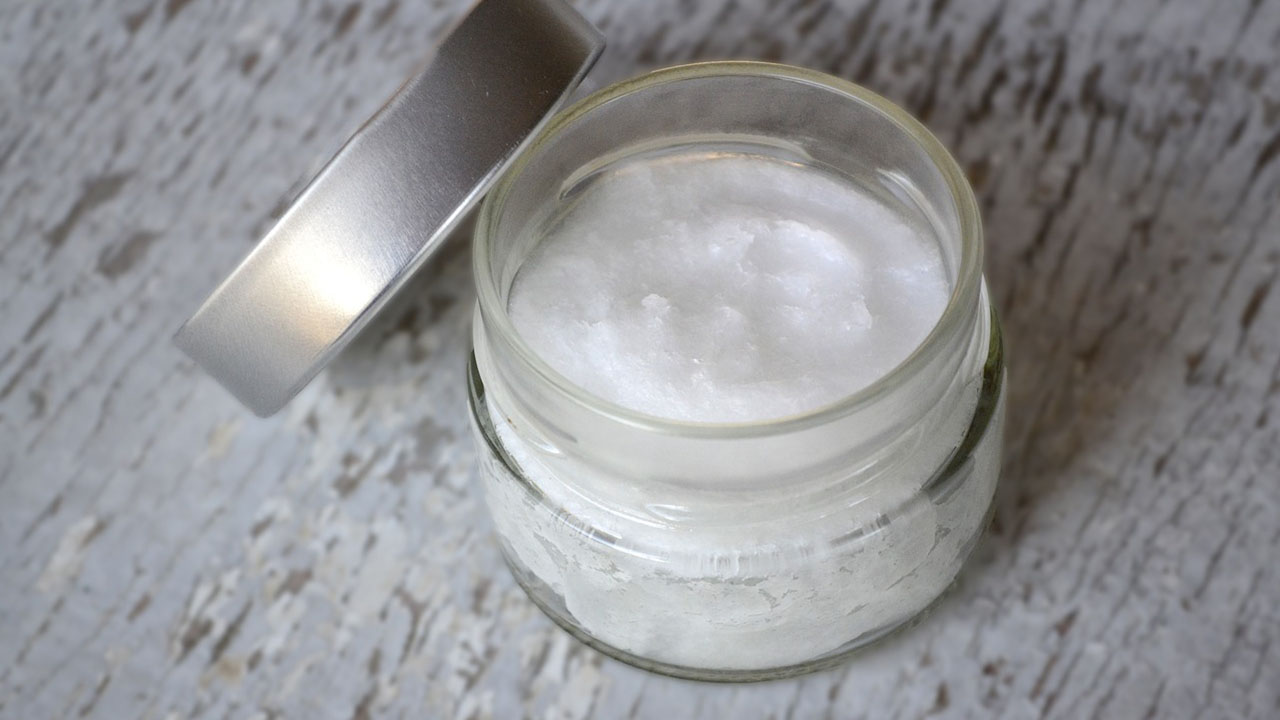 You only need some unrefined, organic, and virgin cold-pressed coconut oil. Apply it evenly on your hair. Applying a few times might feel heavy, but soon you will adjust to the situation. Rinse it with lukewarm water and shampoo twice; otherwise, the oil may remain within the hair. You can apply coconut oil to treat hair dryness once a week.
We recommend some coconut oil brands if you are looking for a good purchase of carrier oils for dry hair.
Viva Naturals Organic Fractionated Coconut Oil.
Biology Coconut Hair Oil.
These were some of the best and recommended oils for dry hair types.
If you liked our article related to some of the best oils for dry hair, then let us know your favorite one out of the above ones. We would love to hear from you.