Kendall Jenner workout routine is one of the most discussed topics in the modeling industry. As the KUWTK reality TV star is food-addicted and loves cheating on her diet, her workout routine is the primary thing that balances out the proportion and keeps her fit.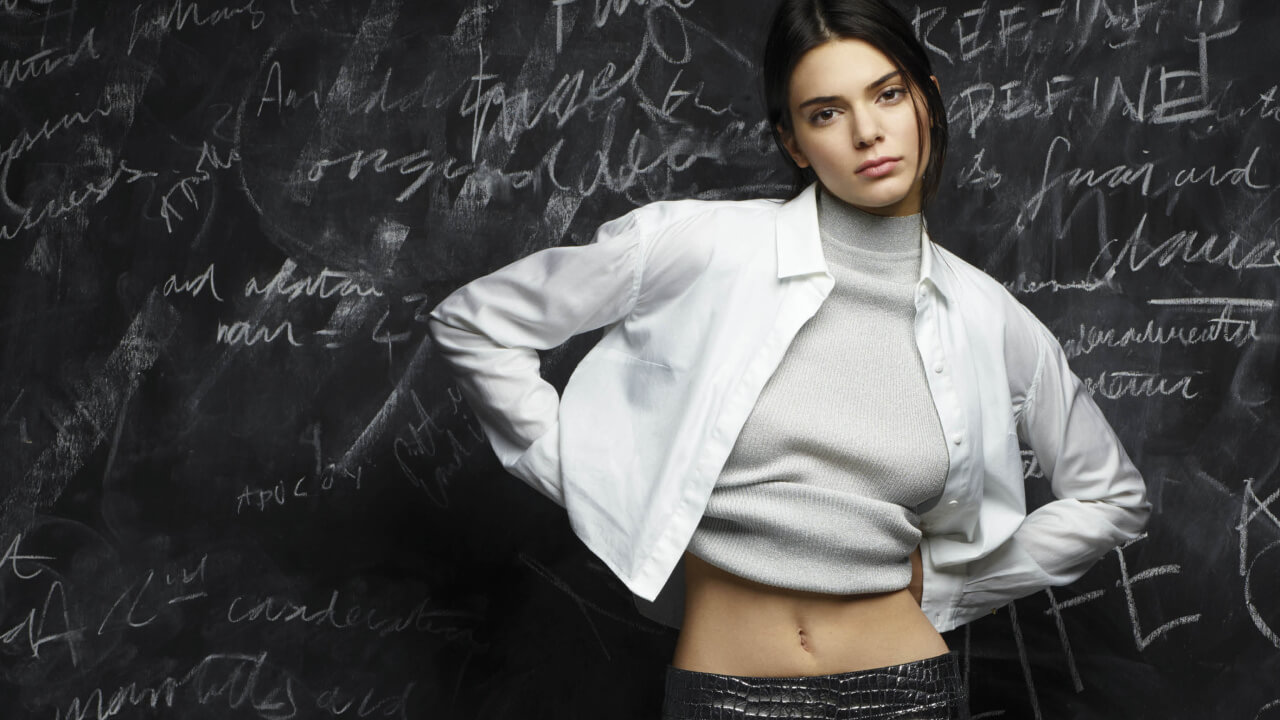 Kendall Jenner rose to fame with her family by starring on a reality show that aired on E! But her presence over the TV does not describe completely who she is. The self-acclaimed star is famous for her undeniable modeling skills. She has worked with numerous fashion brands, including Chanel, Victoria's Secret, and Fendi. She has posed for elite-class magazines like Vogue and is one of the most followed supermodels on Instagram. The diva has also become a face for big names like Calvin Klein and Estee Lauder.
Her achievements have made her the highest-paid supermodel from 2017 to 2020, with a net worth of approximately $30 million. Phew! That is pretty impressive.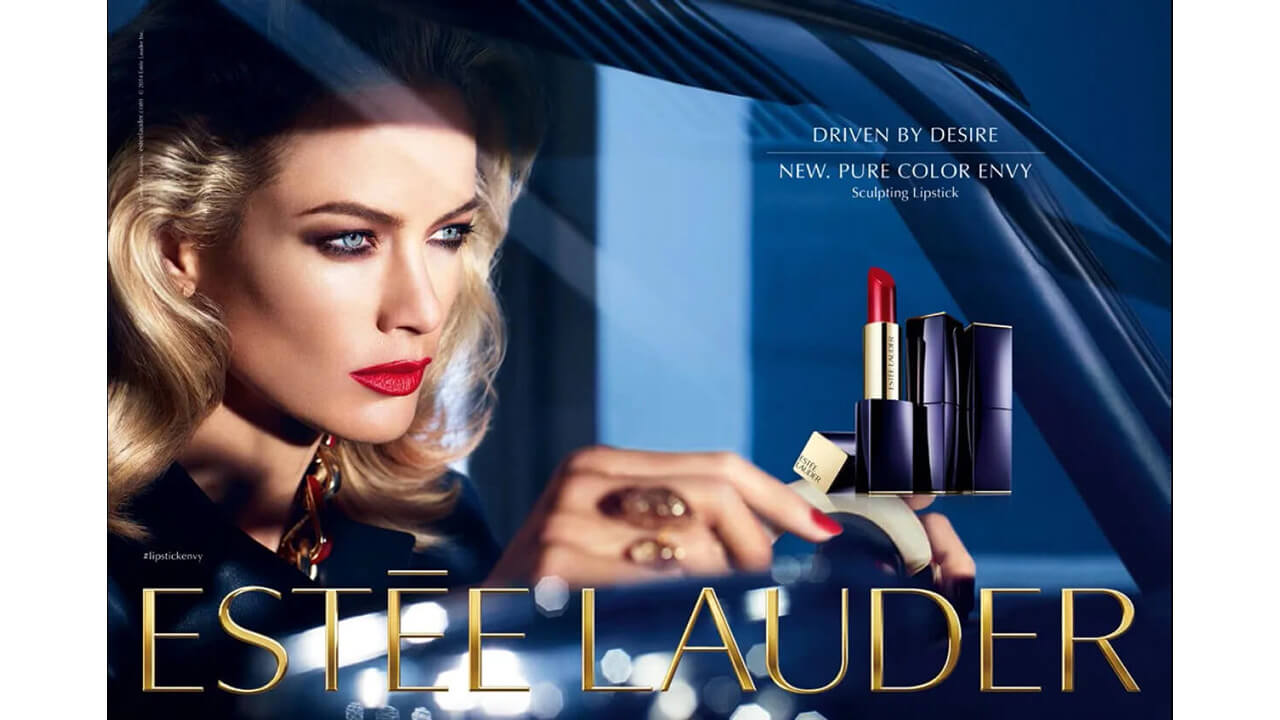 As a supermodel, Kendall has to maintain a healthy and shaped body. And most of the effort comes from Kendall Jenner workout routine. Her gym routine constitutes everything that can make her pass through every show. From Victoria's Secret's abs and bikini body to Chanel's slender feminine look, she fits it all.
We have thoroughly studied Kendall Jenner workout routine and concluded that there are some golden tips and highlights of her routine that you need to know. If you are up for the challenge, then these tips can make you achieve a body similar to Jenner's
Kendall Has A Hollywood Personal Trainer
Kendall earns millions, and hiring a trainer who takes thousands of dollars to maintain her body is pretty straightforward. Kendall Jenner has hired Gunnar Peterson as her personal trainee. Peterson has previously worked with household names like Angelina Jolie, Jennifer Lopez, and Kim Kardashian. He distributes his time between Kendall Jenner, Khloe Kardashian, and Sofia Vergara and charges a whopping $15,000 for a six-week session! Well, she earns, so she spends.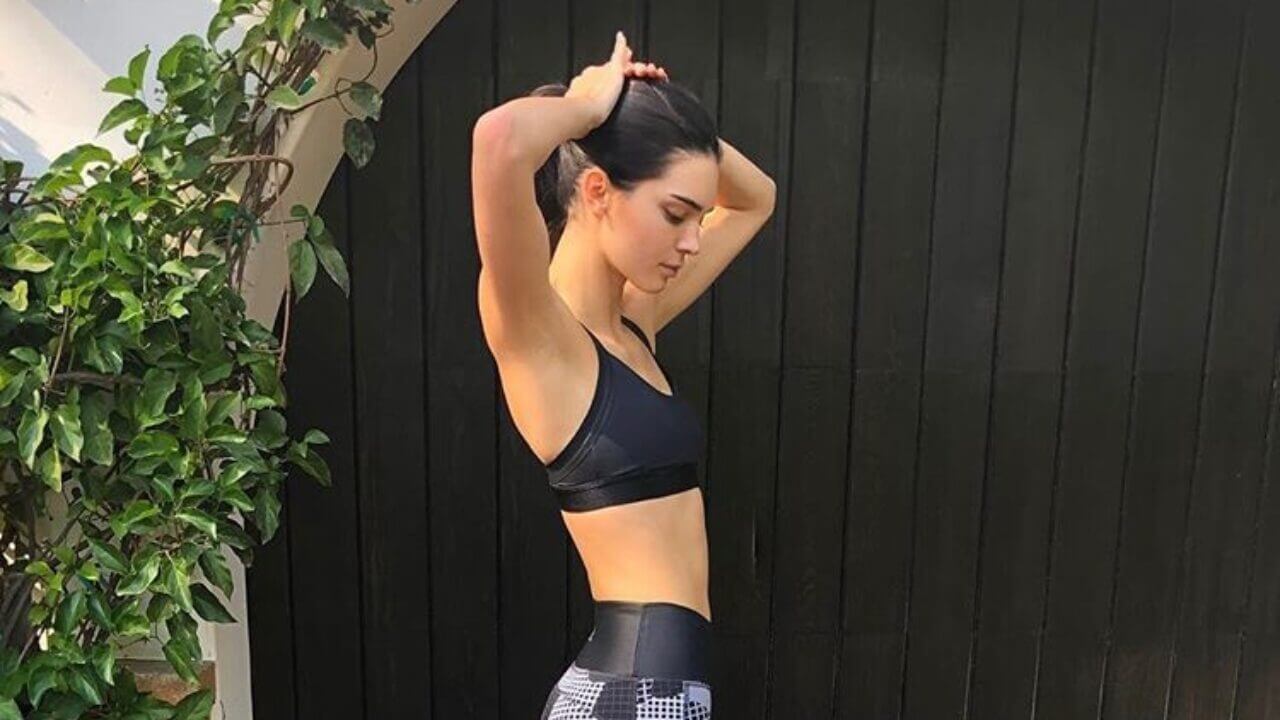 Gunner ensures that Kendall Jenner workout routine should fit her body type. Kendall does not work out every day; instead, she does on particular days with gaps. Just like her diet, she also keeps moderation in her gym routine.
Kendall's 6-Stepped Gym Routine
For Kendall, Gunnar Peterson focuses on her upper body strength. According to Gunnar, Kendall is very athletic and active and picks up every move well. Describing Kendall Jenner's workout routine, she emphasized the following six points.
Push-ups: 10 reps x 6 sets.
Squats: 15 reps x 5 sets.
Track Jumps: 10 reps x 4 sets.
Dumbbell Overhead Press: 15 reps x 3 sets.
Skater-Lunge with Dumbell Kickback: 10 x 2 sets.
Bicycle Crunches: 100 reps (each size).
Besides this basic starting, Kendall also loves some hardcore exercise. Describing Kendall Jenner workout routine, Mr. Peterson, in an interview with Us Weekly, said, "People will find it hard to believe that girl squats, dead-lifts and does pull-ups," He continued saying that Kendall practices "a lot of sled-pushing, a lot of lateral banded work, up and down the track, and a lot of very high-intensity cardio intervals."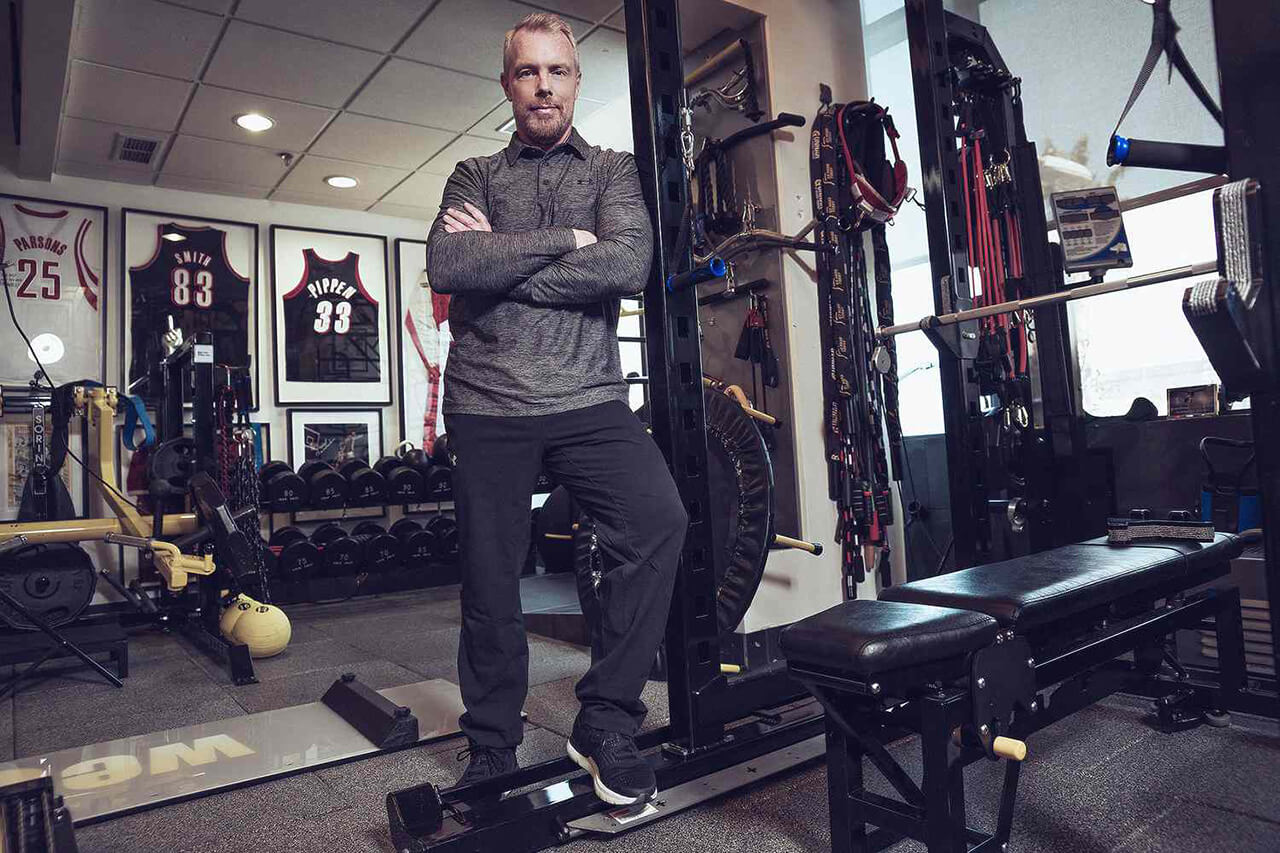 You can know now where her hot body comes from…right?
But in an interview, Kendall revealed that she dislikes cardio, saying, "I hate cardio; I'd rather stand there and lift some weights than run in place. But I'll do it!"
Even though Kendall hates cardio, she sacrifices it and still considers it an essential part of her fitness routine.
Kendall Hits the Gym in the Mornings
While some celebrities may prefer evening workouts, Kendall Jenner likes it first thing in the morning. In 2016, during an interview with Harper's Bazaar U.S., now a 25-year-old supermodel revealed, "I prefer to work out in the morning." Kendall Jenner workout routine is a moderate mixture of cardio and weight lifting to keep her body toned.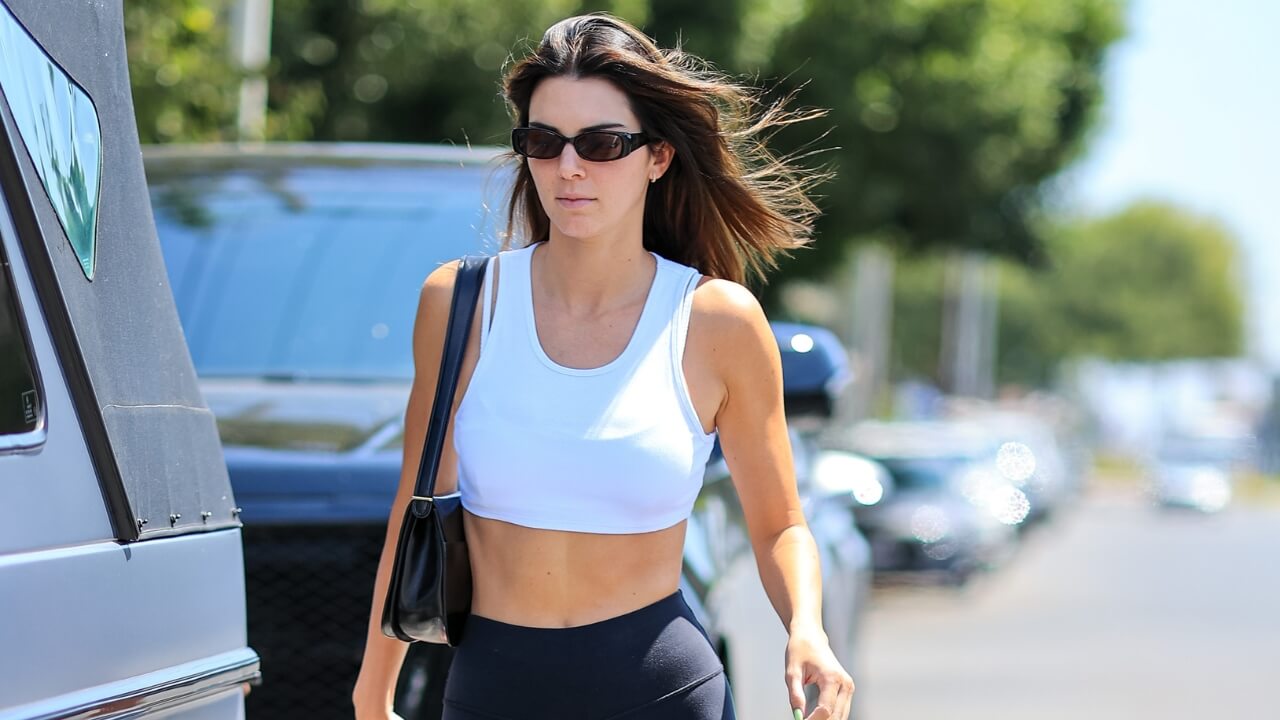 Kendall KickBoxes Too
With her gym trainer, Kendall Jenner workout routine meets diversity. She enjoys variation in her gym routines, which brings excitement and develops interest.
The same interview with Harper Bazaar U.S. Victoria's Secret model revealed, "To stay toned, I do a lot of ab work with my trainer, Gunnar Peterson, and occasionally I'll take a kickboxing class."
Kendall Does Ab-Workout Routines
There is no doubt that Kendall is a hyperactive girl that knows what is perfect for her body. Kendall loves her abs; now and then, she emphasizes them and has even sketched out a home workout routine for maintaining them.
Telling the fans about her all-favorite abs routine, the supermodel wrote, "Sometimes when I'm watching TV, I think to myself, 'I should be doing crunches and sit-ups right now. Then I get off the couch and do it."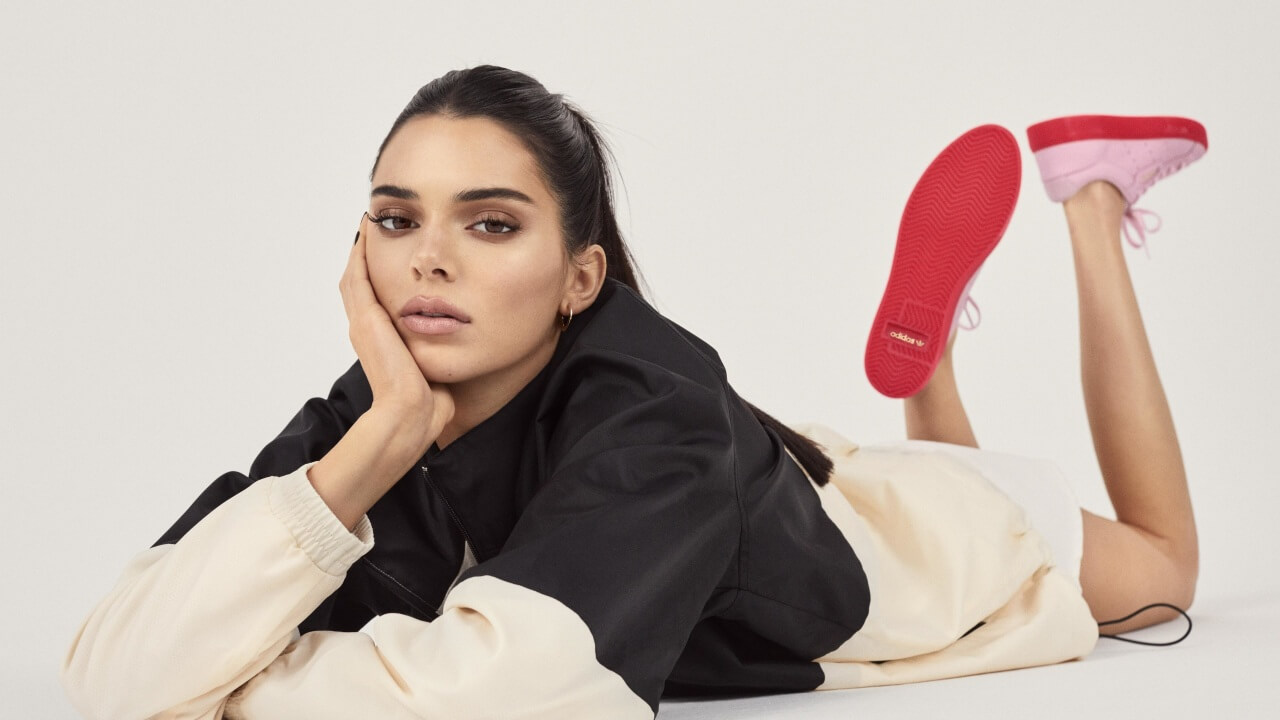 Kendall has devised an 11-minute workout for toning up her abs. Let's have a look at them.
Forearm plank: reps- 30 seconds.
High plank: reps- 30 seconds.
Side plank: reps 15 seconds.
Side plank with crunch: reps- 5 on each side.
Alternating arm/leg plank: reps- 15 seconds.
Rocking plank: reps- 15 seconds.
Knee-to-elbow plank: reps- 5 on each side.
Regular Crunches: reps- 20.
Bicycle crunch: reps- 30.
Vertical crunch: reps- 20 seconds.
Frog crunch: reps- 15.
Twisted crunch: reps- 15.
Leg lifting: reps- 15 on each side.
Kendall Jenner workout routine at home is simple enough; she describes this workout as responsible for her flat-toned abs.
Kendall Has a Playlist For Gym
No doubt that Kendall Jenner workout routine scheme is quite challenging, but she likes the way it is, and now she has even created a playlist of motivational and sporty songs that can help her focus while she is hitting the gym alone with her trainer.
She wrote on her website, telling them about her habit of listening to songs while working out, "For me, my perfect workout is either alone or with a private trainer and doesn't involve a lot of cardio. I don't usually love classes because, to be honest, I feel kind of weird with other people around and watching me. So, I created an ideal chill playlist for just hitting the gym alone to tone."
Some of the notable mentions on her playlist are James Blake, Nelly, Ciara, and Akon.
We learned from Kendall Jenner workout routine that she enjoys and takes an active interest in anything she does. She might not follow a next-level challenging gym routine, but she practices what suits her. It is always better to work smarter than harder.
If you liked our article, let us know in the comment section. We would love to hear from you.