The Keto diet is crazily infamous these days, and the same we can say for keto diet recipes. The Keto diet has hundreds to thousands of health benefits, but primarily this diet is targeted for efficient and instant weight loss. With only a few weeks of practicing, the results become visible.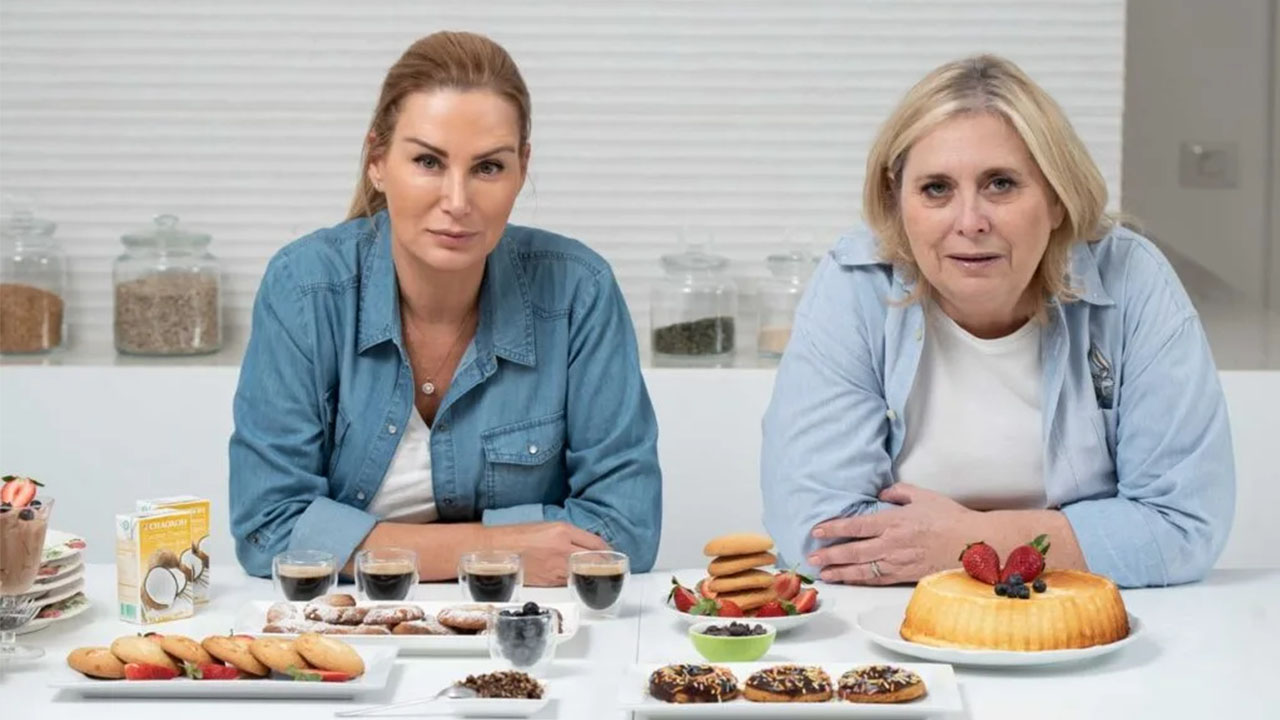 But one of the reasons why most people avoid it is keto diet recipes can be very dull, demanding a considerable sacrifice of taste. People who love food or crave a lot will not like this diet as it excludes everything that can satisfy their cravings. This problem even gets more extensive for Asian people, which have carbohydrates like roti and rice as major food staples.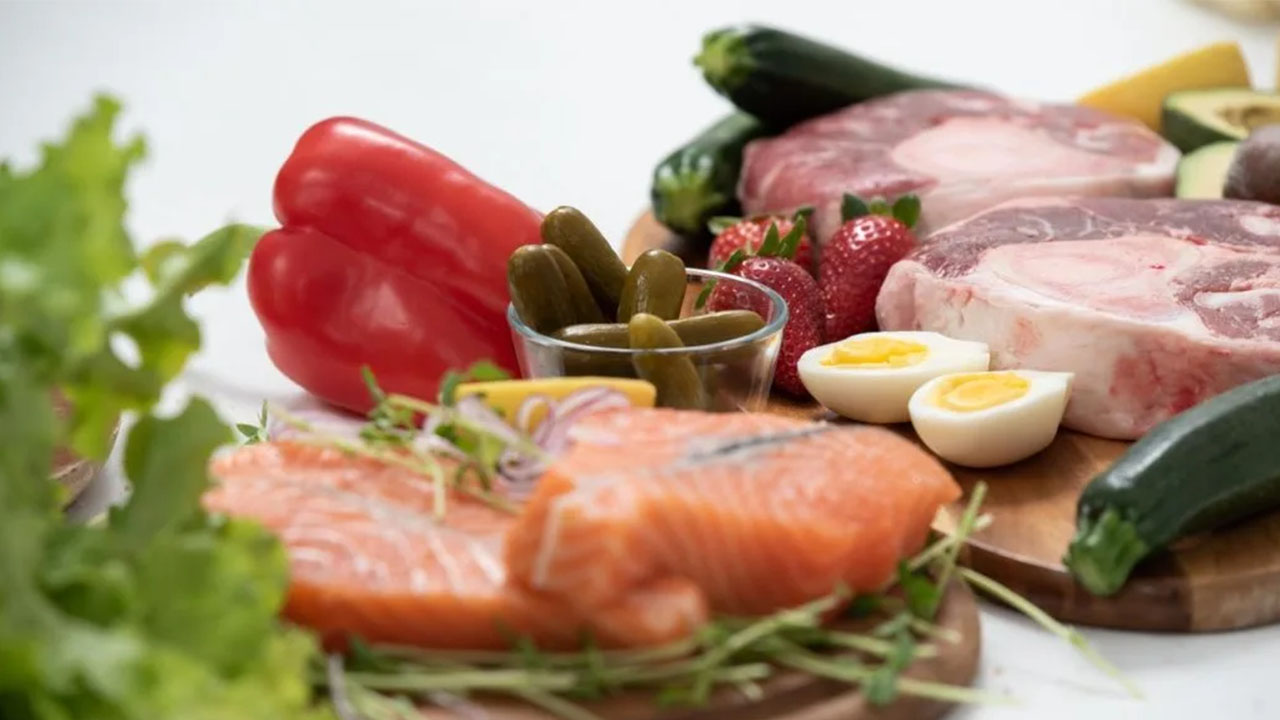 If you are looking forward to indulging in the keto diet but are fearful that it might be too dull, don't worry; you are at our solution. We have compiled some of our best keto diet recipes that are utterly delicious and luscious. These keto diet recipes are not only easy and quick to make too, which is relatively uncommon with tasty food. And we hope at the end of the article, and these recipes will provide you with a reason to start this healthy 'keto diet.'
Keto Diet Recipe #1: "Sausage and Cheese Pizza"

Now, who does not love pizza.., huh? But traditional pizza on a keto diet is a strict no; it can kick you out of ketosis. But don't worry, nothing can keep us resisting pizza, not this keto diet even. The keto diet has also provided a reason to make this more delicious, and we have replaced the typical pizza bread with the ultimate cheese base. Let's have a look at it.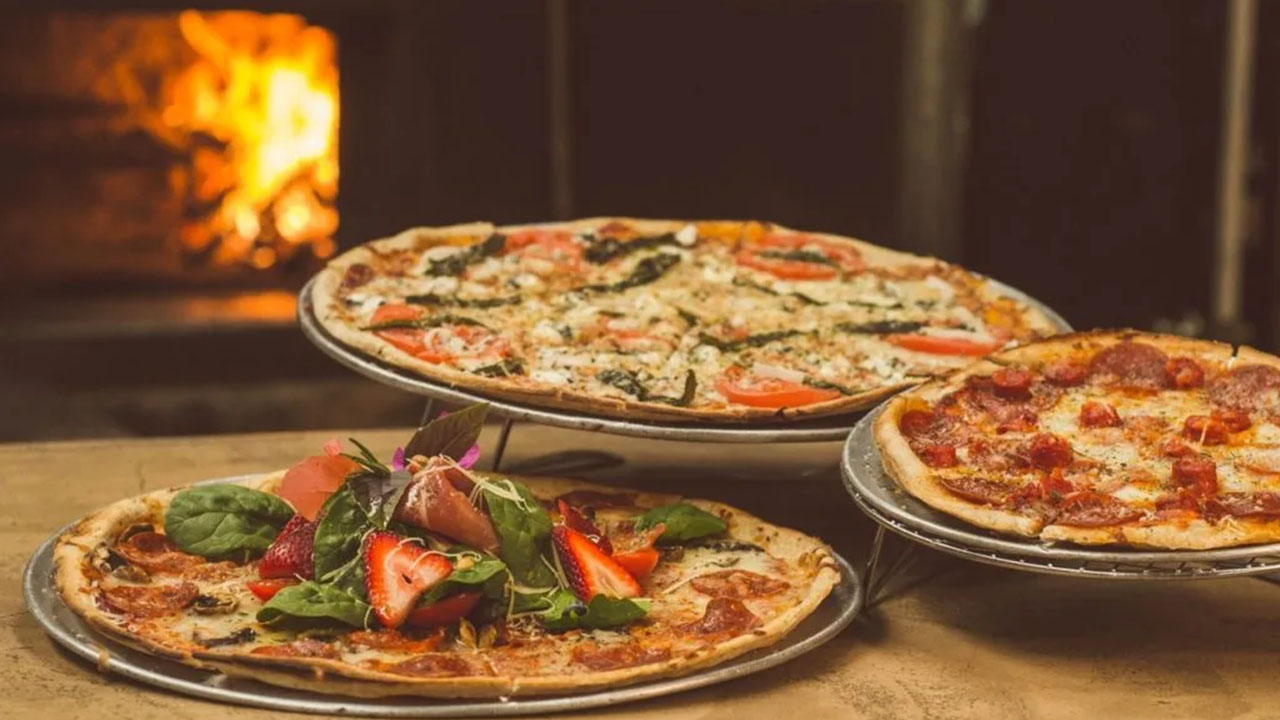 Ingredients
Half cup diced and cooked (with sprinkled salt just) sausages.
Pizza seasoning: Dried oregano, thyme, cayenne pepper, crushed red chili pepper, rosemary, salt, dill powder, chives powder, garlic powder, and pepper and crushed basil (half teaspoon of all spices and herbs).
1 ½ cups shredded mozzarella cheese.
½ cup shredded cheddar cheese.
1 cup julienne cut-green and red peppers.
3 tablespoons keto (unsweetened) tomato sauce.
A quarter cup of diced black olives.
Instruction
Heat an 18-20 cm skillet (non-stick) over medium heat for about 4 minutes. Sprinkle 1 cup of mozzarella cheese over the skillet and let it melt until a thin solid layer is formed. This is going to be the pizza base.
Lower the temperature spread the tomato paste all over the pizza, and then top it with sausages, olives, and bell peppers and sprinkle a quarter of the seasoning. Cover the skillet's lid and let the pizza be heated for about 5 minutes. After the instructed time, remove the lid and top the pizza with left mozzarella, seasoning, and cheddar cheese. Cover it again and let the cheese melts.
Once the cheese is melted, remove the lid and the pizza from the skillet. Slice it into pieces and enjoy your ultimately delicious KETO-friendly pizza.
Keto Diet Recipe #2: "Steak & Lettuce Tacos"
Steak Tacos were a tremendous Mexican thing when you were not keto. But after being on this, they were abandoned. But I think we can satisfy your craving for bit instinct with our ultimate keto diet recipes that make a healthy version of tacos. Although tortilla is still a big "NO" in this keto diet recipe, it is worth trying, and you won't be disappointed.
Ingredients
1lb thinly-sliced beef flank steak.
Steak seasoning: Black pepper, cayenne powder, dried oregano, black pepper, cumin powder, thyme, rosemary, crushed parsley leaves, crushed rosemary, crushed basil, and crushed sage (half teaspoon of all herbs and spices).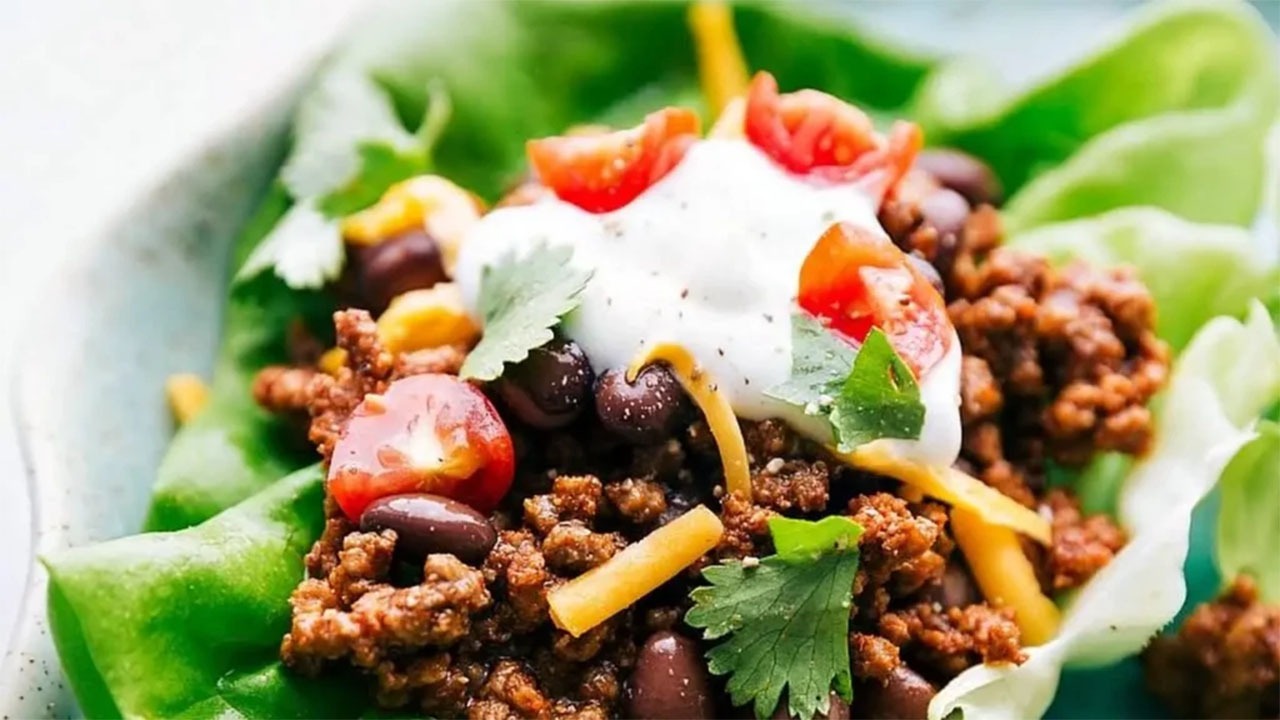 1 medium-sized diced onion.
1 tablespoon dried oregano.
1 teaspoon salt.
2 tablespoons of finely chopped parsley and thyme.
1 cup julienne-cut red and green bell peppers (yellow ones are optional).
1 cup of sliced carrots.
½ cup shredded mozzarella cheese
3 tablespoons of olive oil.
Instructions
Heat a pan and spill half of the olive oil on it. Fry onion and bell peppers until the vegetables become soft, and then season them with the dried oregano. Put a quarter cup of water in the vegetables and wait until the water boils. Once the water vanishes, remove the vegetables from the pan into the pan.
Take a skillet and heat it with the left olive oil on medium-low heat for about 5 minutes. Layer it with the steak and spill the seasoning on both sides. Cook one side till it's seared. Repeat the same procedure with the other side. After you find the steak finally cooked, please give it more steam by covering it with a lid for another 2 minutes.
Add the vegetables into the skillet with the steak and sprinkle the cheese all over it. Cover the lid again until the cheese melts. Till then, arrange big lettuce leaves on a plate. Once the cheese melts, please remove it from the skillet and cut the steak into pieces as much as you want; prefer julienne cutting. Once cut, place the steak with vegetables and cheese onto one side of the leaves. Fold them, and here is your keto taco all ready.
Keto Diet Recipe #3: "Keto Chicken Biryani"
Keto chicken Biryani…yes, dear Asians, you heard it right. Most Asians or people familiar with the original "Chicken Biryani" crave this awfully while on the keto diet. A traditional chicken biryani involves rice, a strict "NO" for keto followers. But don't worry, we have a solution to this one too. This biryani is almost similar to the original one but includes cauliflower rice. It might give off a slight cauliflower aroma, but it is still okay and goes well as a biryani.
Ingredients (2 servings)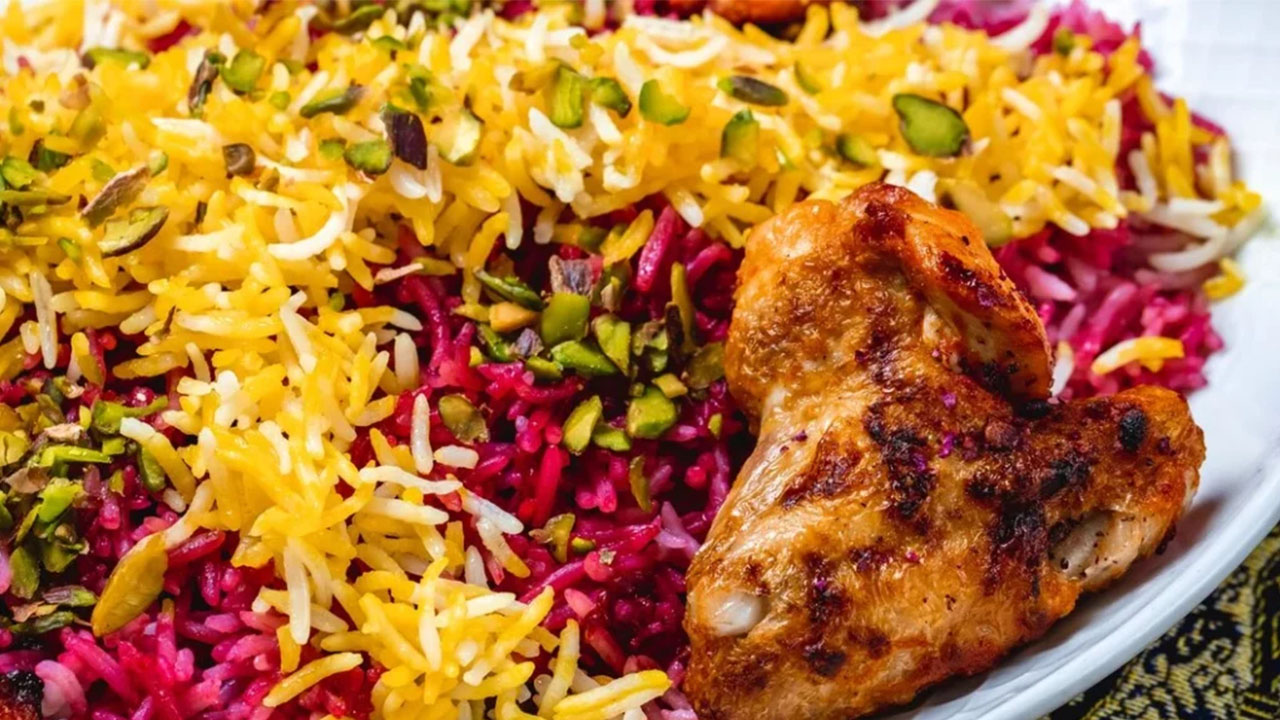 500g chicken without skin.
250g cauliflower rice (blend the cauliflower leaves for a few seconds in the blender; don't blend for long).
75g greek yogurt.
3 tablespoon butter or ghee.
Salt to taste.
2 tablespoon lime juice.
1 tablespoon mixed garlic and ginger paste.
2 tablespoons coriander paste.
2 tablespoons mint paste.
1 teaspoon red chili powder.
1 teaspoon turmeric powder.
1 teaspoon coriander powder.
1 teaspoon cumin powder.
1 ½ teaspoons garam masala powder.
Saffron for color.
OR
Shan Biryani Masala (a substitute for all spices and coriander paste).
Instructions
Marinate the chicken with all the spices, paste, yogurt, and lime juice. Add the greek yogurt and the salt as well. But if you opt for a Biryani Masala, add it with mint paste, lime juice, and yogurt. It will make this keto diet recipe much more effortless. After mixing the ingredients, let the chicken sit for at least 2 hours.
After marination, take a dutch oven pot and coat it with the ¾ ghee or the melted butter. First, layer the dish with marinated chicken and then layer the raw cauliflower rice over it. On the top, add the rest of the ghee/butter and a pinch of salt. Now add some saffron to the water and when the water changes its color to yellowish-orange, spill it over the cauliflower rice. You can season it with some coriander leaves and diced chilies as well.
Cover the lid tightly and cook it on low heat for about 20 minutes. Open the lid after the instructed time and mix through the dish to mix spices equally. Serve it with greek yogurt or mint chutney; the choice is yours.
These were some of our favorite keto diet recipes. If you liked it, then let us know in the comment section. We would love to hear from you.