Kim Kardashian has a body that every woman dreams of, and Kim Kardashian's diet plan has a significant role in this achievement. She was the first woman to break all the old zero-figure stereotypes and myths.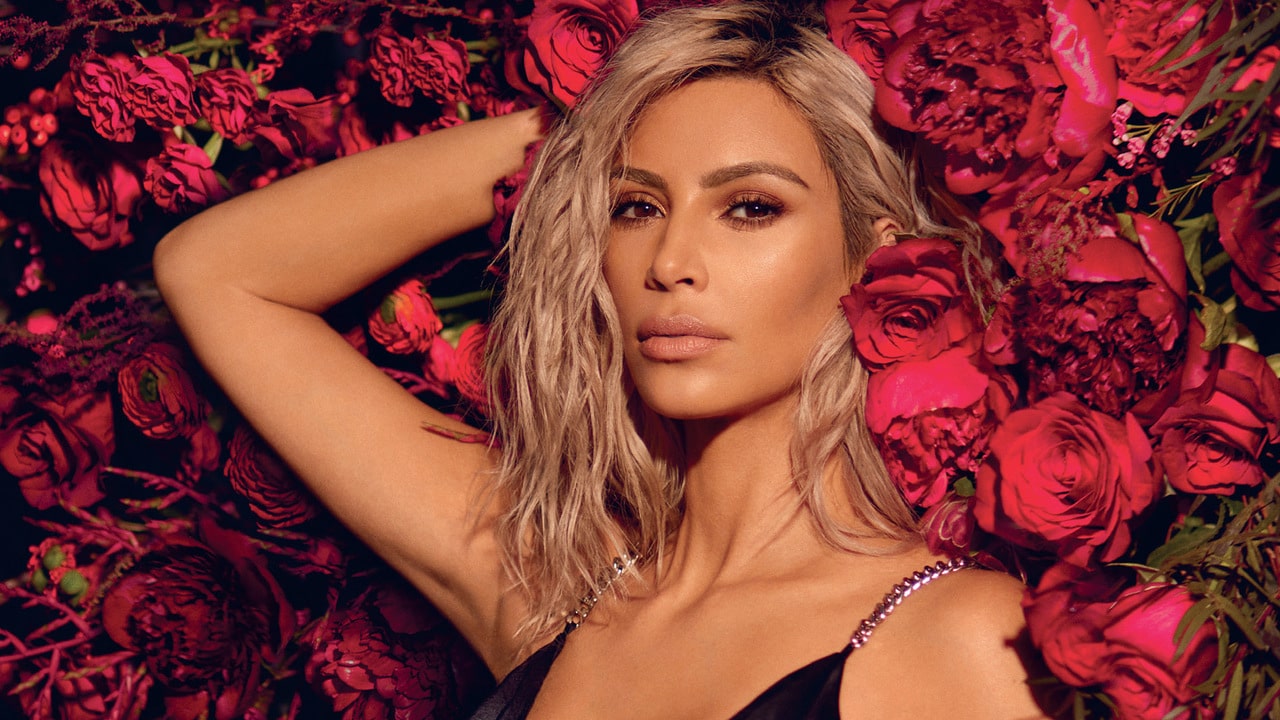 If you have Instagram or are into some social media platform, you would probably have heard about one of the most famous celebrities, Kim Kardashian West. Mrs. West is an elite-class socialite with four children (two via surrogacy) but does not look like one, thanks to her looks and fitness.
Kim Kardashian's diet plan is one of the most searched celebrities' diets on Google, and we can't blame it. It is her hourglass body that makes anyone leave in awe. And if you are impressed with her perfectly defined body like many others and want to have one similar to hers, we have a solution for you. Although Kim Kardashian's diet is planned and monitored by world-class dietitians, it is still easy to follow.
Below we have mentioned the diets, foods, and routines she usually follows.
What Diet Does Kim Kardashian Follow?
Kim Kardashian's diet usually involves Atkin's 40 Diet, slightly different from Atkins's. In this variation, the intake of carbs and sugars is limited, and a significant proportion of her diet revolves around protein and fats. Her carb intake is restricted to 40-45g, and she eats about 150g-170g of proteins daily. The rest of her diet revolves around the fat intake. As a result, her total calorie intake is restricted to about 1800 calories per day, which is way lower than an average man's per day calorie intake (2000 calories to 3000 calories).
She even lost 60 pounds weight after her second child Saint West just by observing this Atkin's 40 diets in only 5 months, and since then, she has been sticking to it. Let's look at Kim Kardashian's diet and nutrient intake.
Fats: Mrs. West takes 3-4 servings of fat per day. But a point to be noted is that she never goes for unhealthy fats; she eats healthy unsaturated fats, e.g., nuts, avocados, greek yogurt, olive oil, and similar stuff. She aims to eat home-prepared fatty foods and avoids deep-fried foods at her best. Hydrogenated oils and fats are also a restriction on her list.
Protein: The second part of her diet revolves around protein. Protein is the source that keeps her running throughout the day. It is her replacement for the carbs, yet she has to take proteins no more than 150g to 170g. She usually indulges in lean proteins, including plant-based ones, and tries to keep them healthy as much as possible.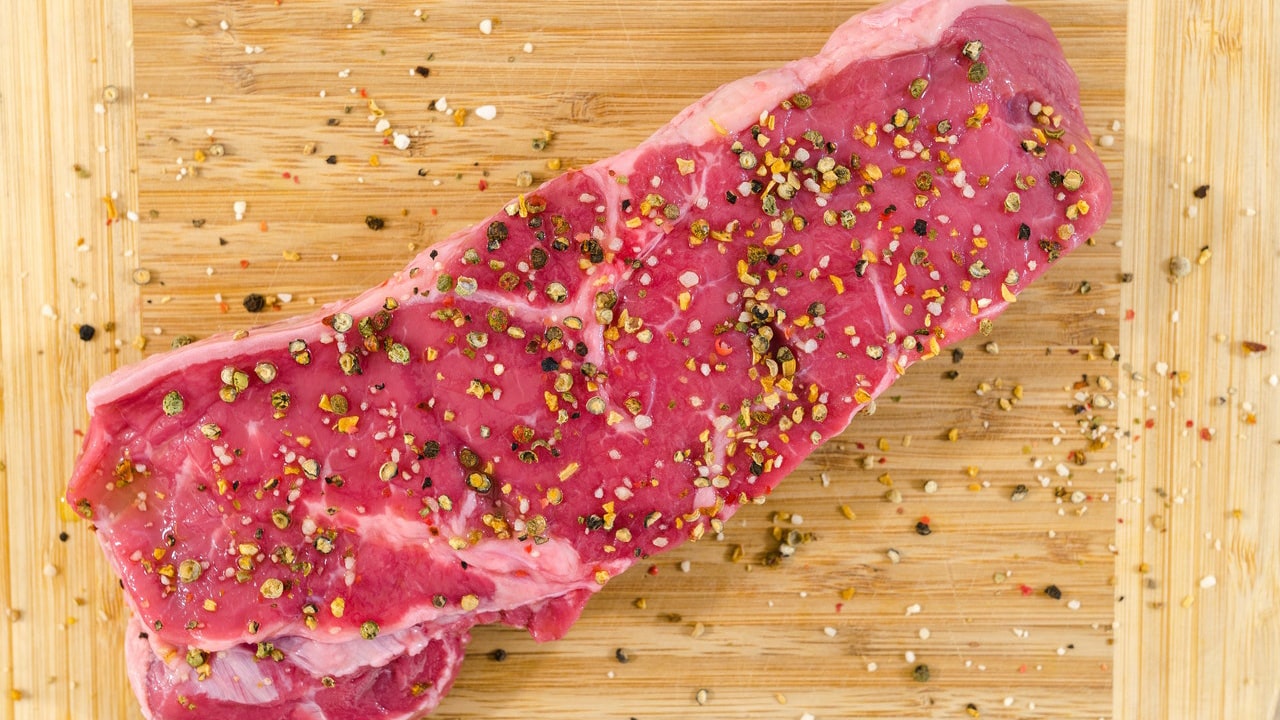 Carbs: She is picky about her carbs and tries to stick to low-carb foods as much as possible. She enjoys low-carb vegetables and nuts, and sometimes she satisfies her grain cravings with minimal brown rice. She picks low-carb fruits as well and usually considers berries in her diet. In her carb intake, she aims for fiber-rich foods that help keep her in shape.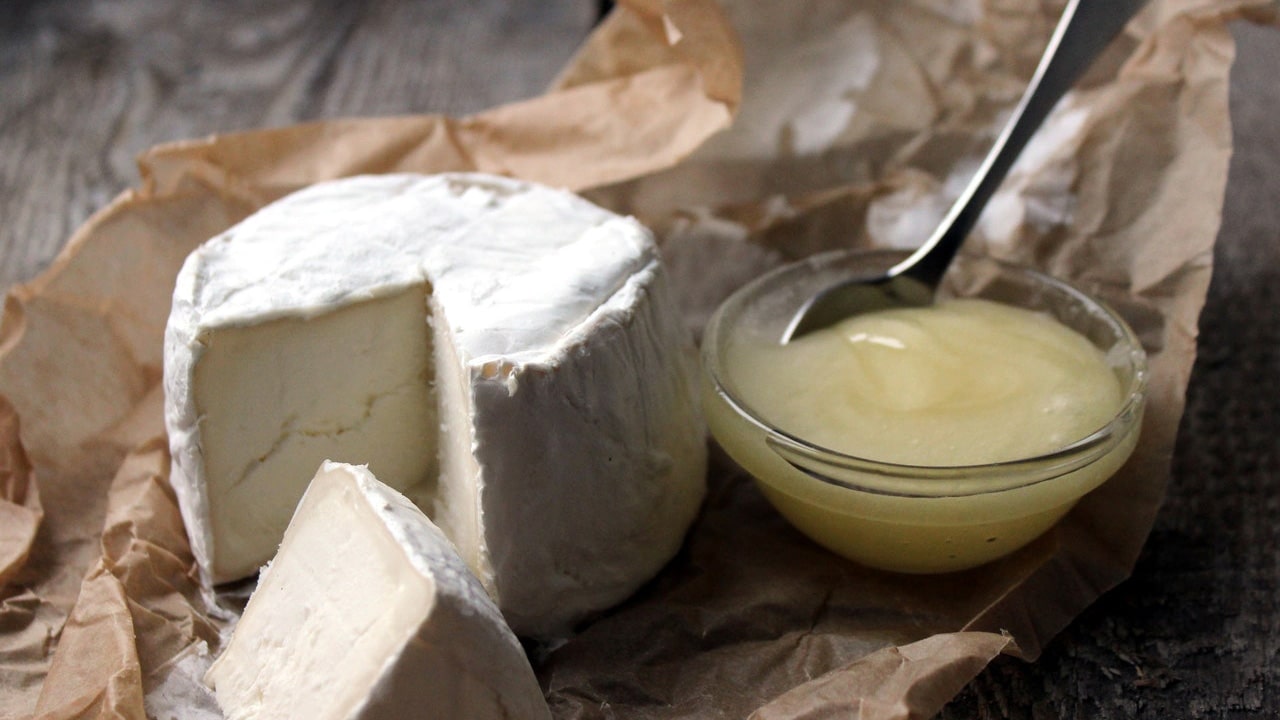 Her diet excludes regular sugar, white flour, and carb-rich foods. But little did everyone know that Mrs. West has a sweet tooth and enjoys baking sweet stuff, and above all, her favorite dessert is ice cream. And she is undoubtedly not resistant to her craves; she enjoys frequent cheat days whenever she craves it. Besides cheat days, she also makes some Atkin's friendly recipes that satisfy her diet and help her stay fit.
But our Keeping up with the Kardashian star knows how to compensate for the loss. Not only Kim Kardashian's diet is responsible for her hot body! She indeed has some other secrets too. Let's have a look at them.
She Believes in Exercise More!
Kim Kardashian's diet might be strict, but no one can deny that she is a foodie, and that's why she has frequent cheat days.
In one of the episodes of the early seasons of KUWTK, Kris Jenner's instructor goes through Kim's fridge and exposes to the world all of her desserts and cupcakes instant mixture. So you can see, she is just like the rest of the US! But one thing that makes her stand out among us is that she knows how to make up for the loss. She exercises six days a Week.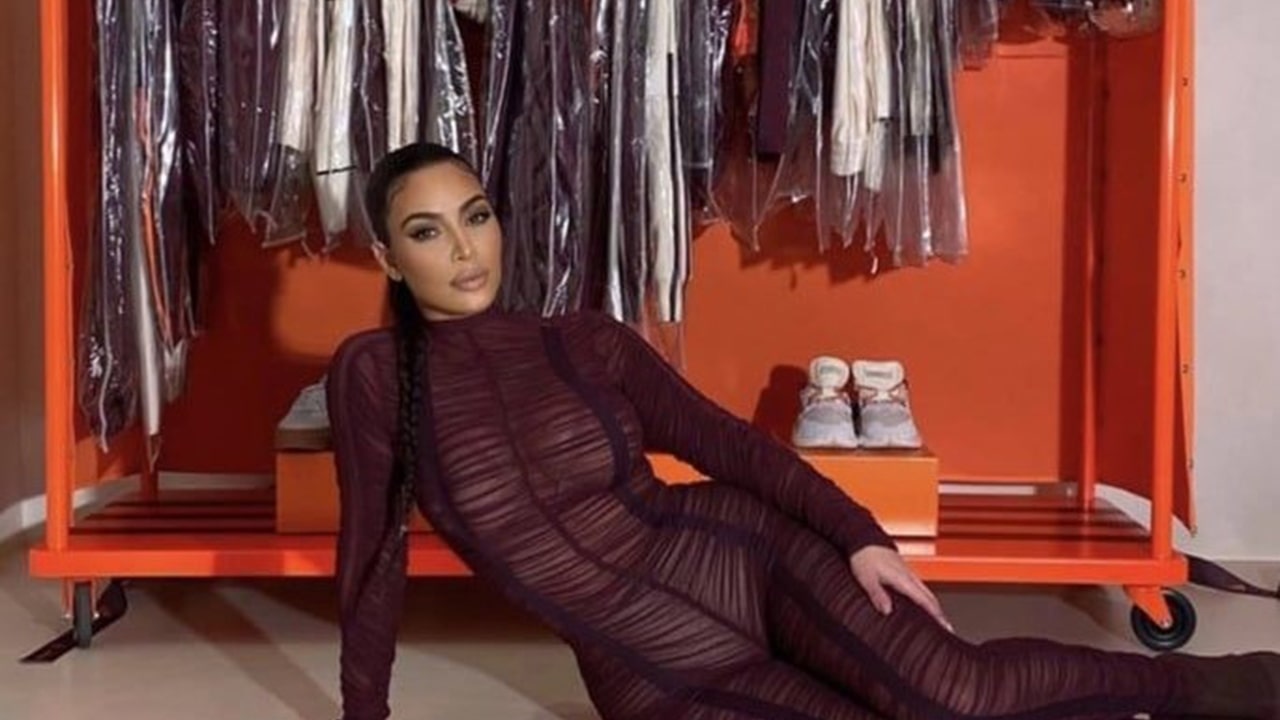 Her trainee Melissa Alcantara has urged her to exercise six days a week to maintain her abs and keep her body a perfect hourglass. And you would be surprised to know that an hourglass workout is much more challenging than the size zero exercise. She hits the gym for about 90 minutes every day. She does not do light exercises like cardio; she practices heavy weight lifting. And now you probably know where her abs come from.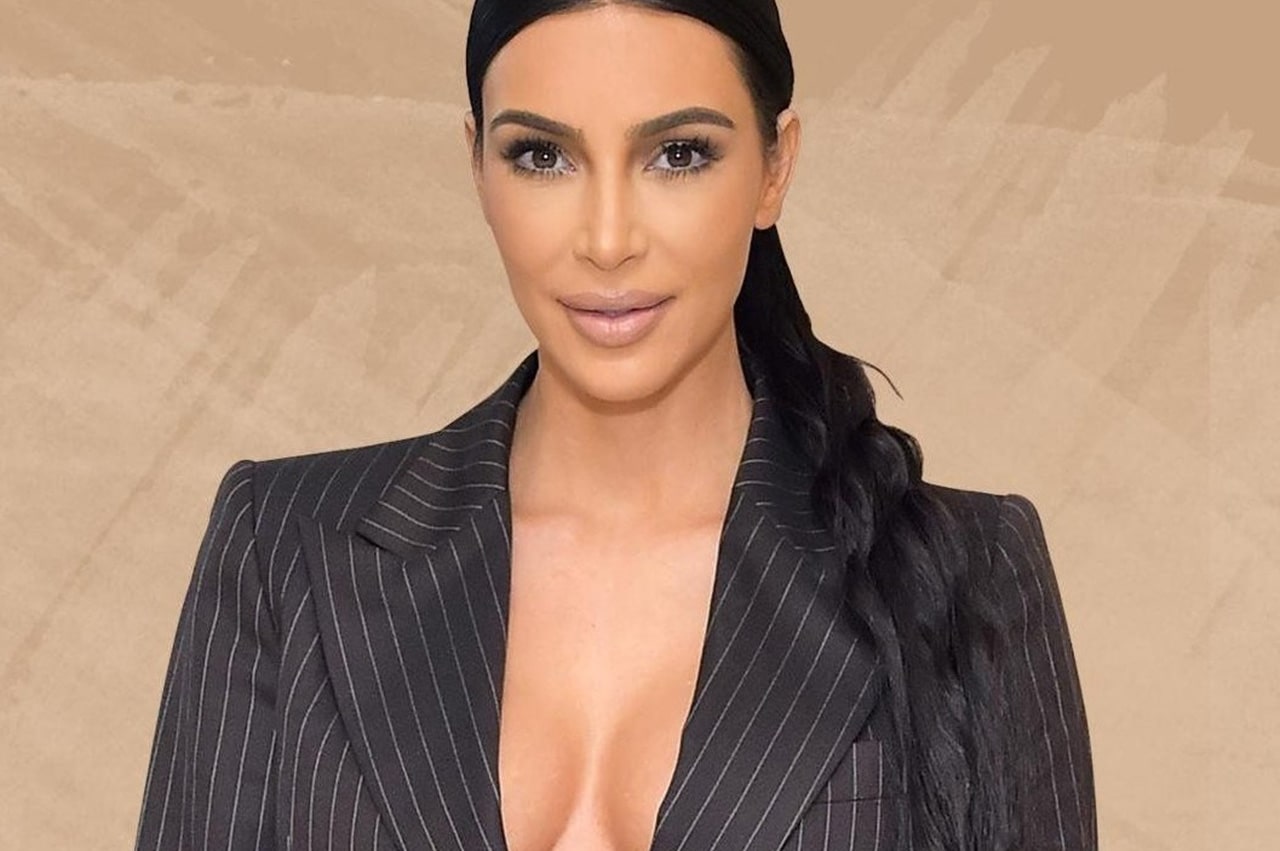 Is Kim Kardashian's Diet Worth Trying?
Kim Kardashian West has suffered from an autoimmune disease called 'Psoriasis' since she was 13, and now she has "Psoriatic Arthritis," too. She manages both of these conditions with her Atkins 40 diet. Moreover, with this diet, she has lost more than 30kgs after giving two births.
And if you analyze Atkin 40 diet without thinking that it is Kim Kardashian's diet, then it is one of the best low-carb diets nowadays, and if you want to try it, then we give this Kim Kardashian's diet the green light and actually, we love it too.
What Does She eat in a Day?
In an interview with Business Insider, Kim's nutritionist Colette Heimowitz disclosed what her meal looks like throughout the day.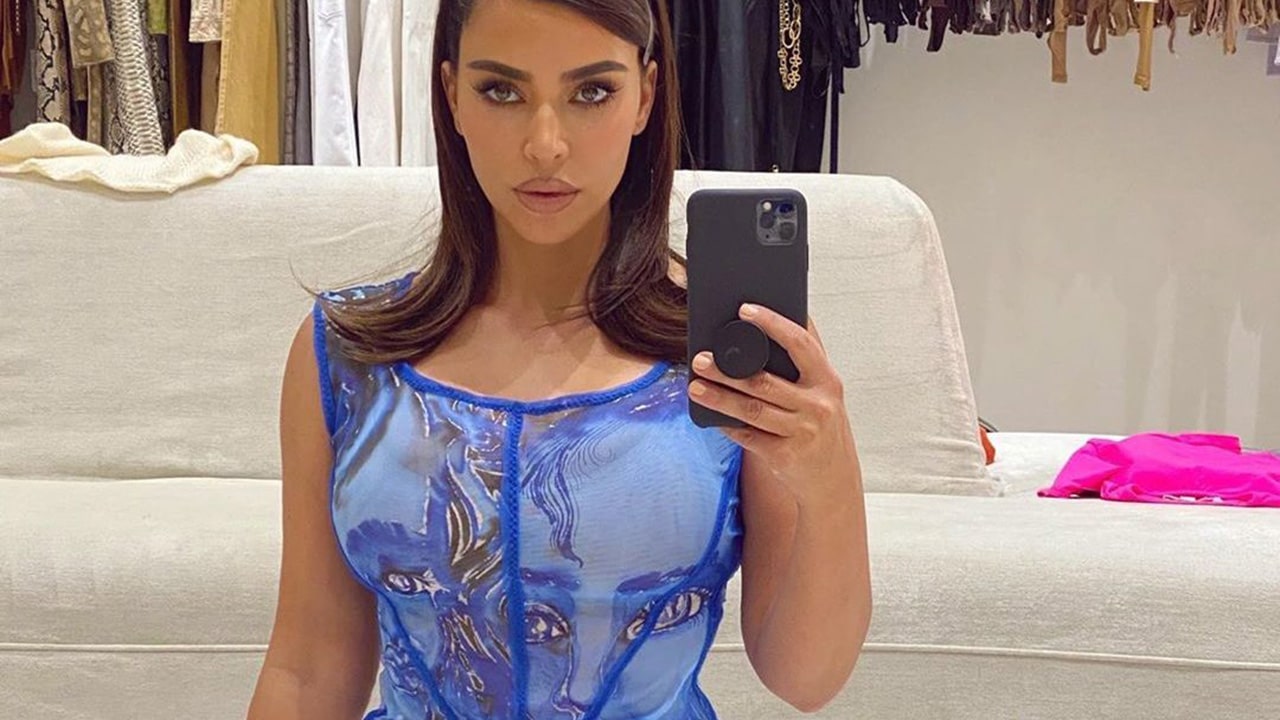 Breakfast:
Turkey sausage topped with smoked Gouda.
Scrambled eggs.
30g of greek yogurt.
⅓ cup of fresh blueberries.
Snacks:
Atkins Harvest Trail Dark Chocolate.
Cherries.
Nuts.
Lunch:
Grilled lime chicken over a spinach salad.
Free Ranch dressing.
Snacks:
1 medium-sized carrot.
4 tablespoons of hummus.
Dinner:
Lemon-tame halibut.
Sautéed green beans.
The above one is an example of what Kim Kardashian's Diet looks like and if you liked it as we did, let us know in the comment section. We would love to hear from you.