Deep sleep plays a vital role in one's life. If you get proper deep sleep, you will awaken fresh and gain more strength. Deep sleep is the third stage of your sleep cycle, also known as slow-wave sleep. During this stage, your heart, brain, and breathing slowdowns and it relaxes your eyes and muscles and helps them to repair. It also boosts your immunity and repairs the tissues, thus strengthening the overall body. That's why sometimes it has been called as "restorative" phase of a sleep cycle.
Do you know as one gets older, the amount of deep sleep will decline as our body starts growing up, and there is no need to get more deep sleep? Deep sleep in children is required more than the adults. But what is the right amount of sleep that one should require? Let's discuss everything related to deep sleep without further delay.
Stages Of Sleep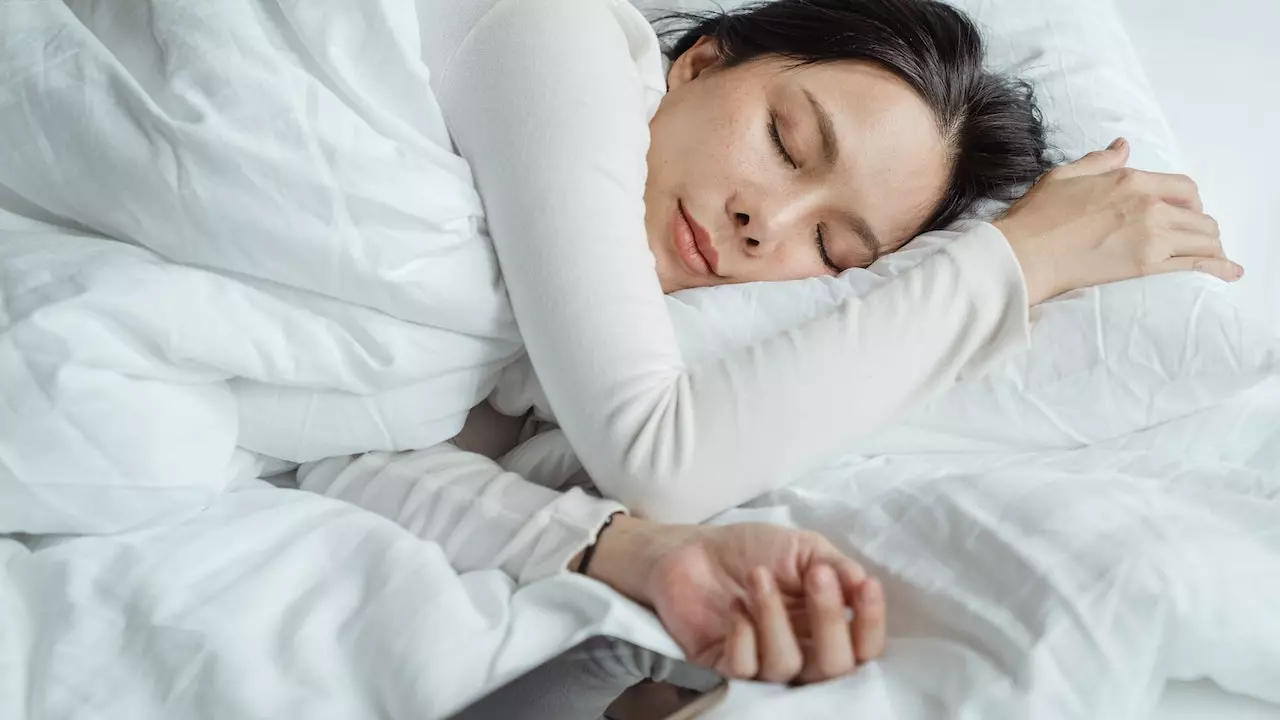 Read Also: 5 Best Proven Home Remedies For Cough And Cold
Before discussing how to improve sleep quality, let's discuss the stages of sleep. Generally, the sleep cycle is divided into REM (Rapid Eye Movement) and NREM (Non-Rapid Eye Movement), which includes 3 stages of NREM – going more profound with the stage and following REM. These sleep cycle stages continue 4-6 times each night when we go to sleep.
First Stage
Stage 1 is NREM and the lightest sleep stage of all. This bridge between awakening and sleep lasts for 10-15 minutes. You can wake anyone with Stage 1 Sleep quickly without much effort, and they would not remember sleeping.
Second Stage
Stage 2 is also NREM and is slightly deeper than stage one. Everyone remains in stage 2 of sleep for 45-50% each night. Still, we can wake someone in the second stage with extra effort than Stage 1 sleep.
Stage 3 (Deep Sleep)
Stage 3 NREM is the stage of Deep sleep, also called slow wave sleep. It becomes challenging to wake someone at this stage. But if you forcefully awaken someone, they may feel confused and dizzy for around 1 hour.
REM Stage
This is the stage when almost all the dreaming occurs. In this stage, only our eye's muscles get into movement, and all other muscles are gone in paralysis. In the rem stage of sleep, one's brain activity, heart rate, and breathing remain the same as his awakening.
Deep Sleep Requirements As Per Age Group
Generally speaking, there is not a fixed amount of sleep that one should take, but it has been discovered that child needs more deep sleep than adults as it helps in their growth and development. We have differentiated the requirements of deep sleep as per the age group.
| | | |
| --- | --- | --- |
| Age Group | Sleep Requirements | Deep Sleep Requirements |
| Upto 3 Months | 12 – 18 hours | 2.4 – 3.6 hours |
| 3 months to 1 year | 14 – 15 hours | 2.8 – 3.0 hours |
| 1 – 3 years | 12 – 14 hours | 2.4 – 2.8 hours |
| 3 – 5 years | 11 – 13 hours | 2.2 – 2.6 hours |
| 5-12 years | 10 – 11 hours | 2 – 2.2 hours |
| 12-18 years | 8.5 – 10 hours | 1.7 – 2 hours |
| Above 18 years | 7.5 – 9 hours | 1.5 – 1.8 hours |
We have listed all the age groups with the amount of deep sleep required. So mark your age and start following the schedule of deep sleep to get good benefits, awaken, and be refreshed with more strength.
Tips To Improve Deep Sleep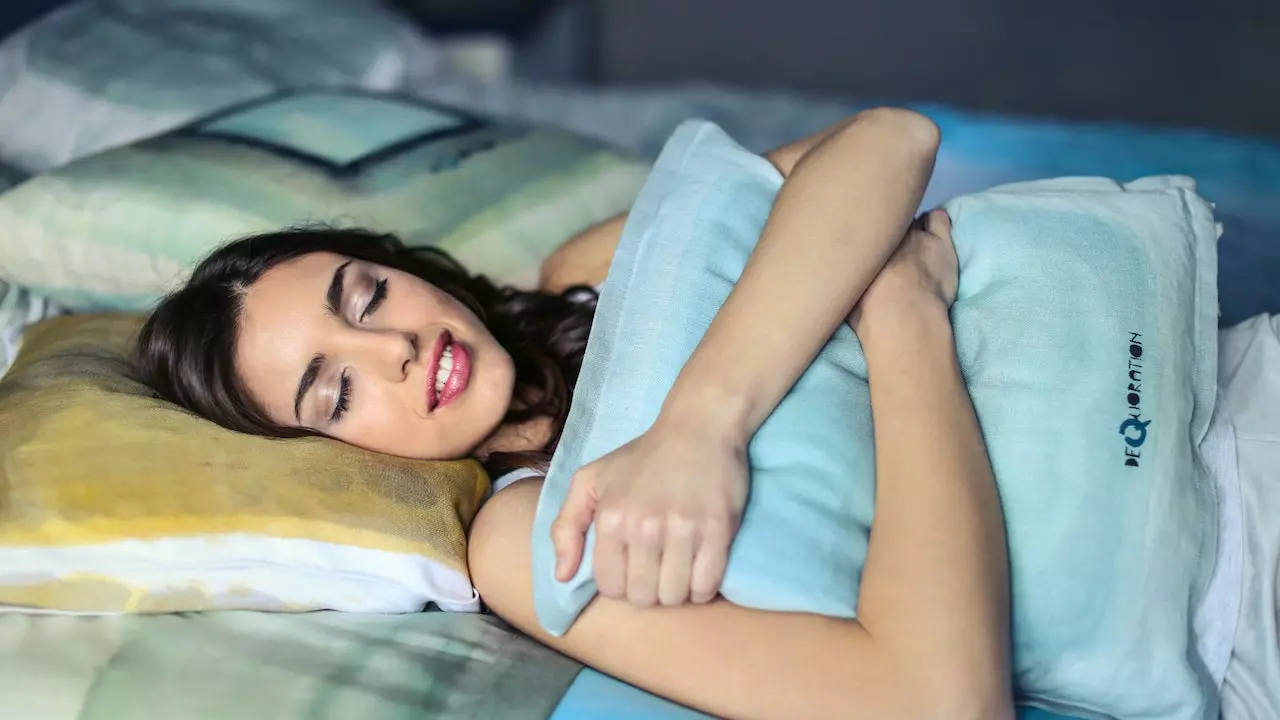 Regular Workout
Studies have proved that the ones who does a workout during the day tend to get better sleep than the ones who don't work out at all. You should work out at least 150 minutes a week for better sleep, and workouts should be preferred in the daytime. Night workouts will result in an increased heartbeat.
Yoga & Meditation
Yoga or meditation is the best practice for all the cures, as per the ancient saying, and it has also been proven. You should add yoga to your daily routine for at least 30 minutes. For better sleep, you should go with cyclic meditation before bed. It will help relax your body and result in better sleep.
Avoid Caffeine Before Bed
Studies have proved that getting caffeine before bed reduces sleep quality and makes sleeping difficult. It will help if you avoid caffeine at least 8 hours before sleep. Instead of caffeine, you should go with water, tea, or warm milk, which enables you to sleep better.
Relaxing BedTime
You should follow a consistent bedtime routine, meaning you should sleep simultaneously every day, so your body gets addicted to that. It will send your brain the signal for sleep and helps in better sleep.
With a consistent sleep cycle, you should also make your bed comfortable for better sleep. It would be best to avoid bright lights and loudness and prevent the timing screen within 1 hour before bed. Trust me, all these habits will help you sleep better and get a good deep sleep so you can wake fresh with more strength the next day.
Other Major Tips For Better Deep Sleep
Eat More Fiber
Doze Off to Binaural Beats
Resist that Nightcap
Listen to White and Pink Noise
Use an Eye Mask to Block the Light
Deep sleep is must needed thing for anyone's life. If you are not getting proper sleep, your tissues will not get proper time to recover, your mind will also be tired, and you will feel weak and exhausted every time. But a better deep sleep helps you relax the mind, gain more strength, and fully recover muscle cells and tissues. So follow the tips in this article to get better sleep and improve your lifestyle.