A full-coverage foundation is undoubtedly a struggle to find, but surely not impossible. In today's world, where everything remains lens-focused, and life revolves around cameras and media, flawless skin is every man and woman's dream. For some people having spotless skin is even a requirement but unfortunately, not every time our skin does look its best or works out for us, and during such times the urge to desirable full-coverage foundations steps in.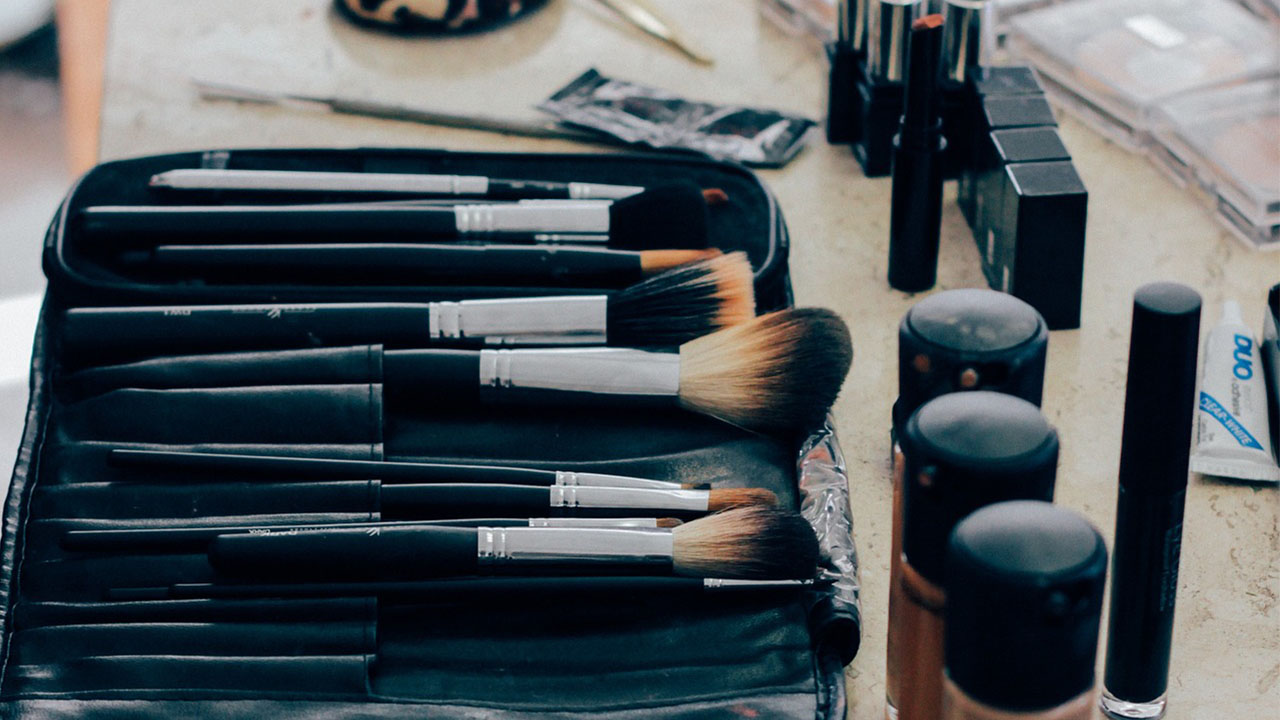 While some people use full-coverage foundations, others prefer full-coverage products over any other one. They love to cake their skin with a beautiful foundation layer and flaunt their spotless radiant skin.
And thanks to such diversity in the makeup and cosmetic industry, hundreds to thousands of makeup brands manufacture out-class full-coverage foundations. From the dewy look-giving foundations to matte ones, we even have options. But if you are still confused about the best of the best, we have compiled a list for you regarding some of the best full-coverage foundations. Thus, without more wobble wabble, let's begin.
Skin Type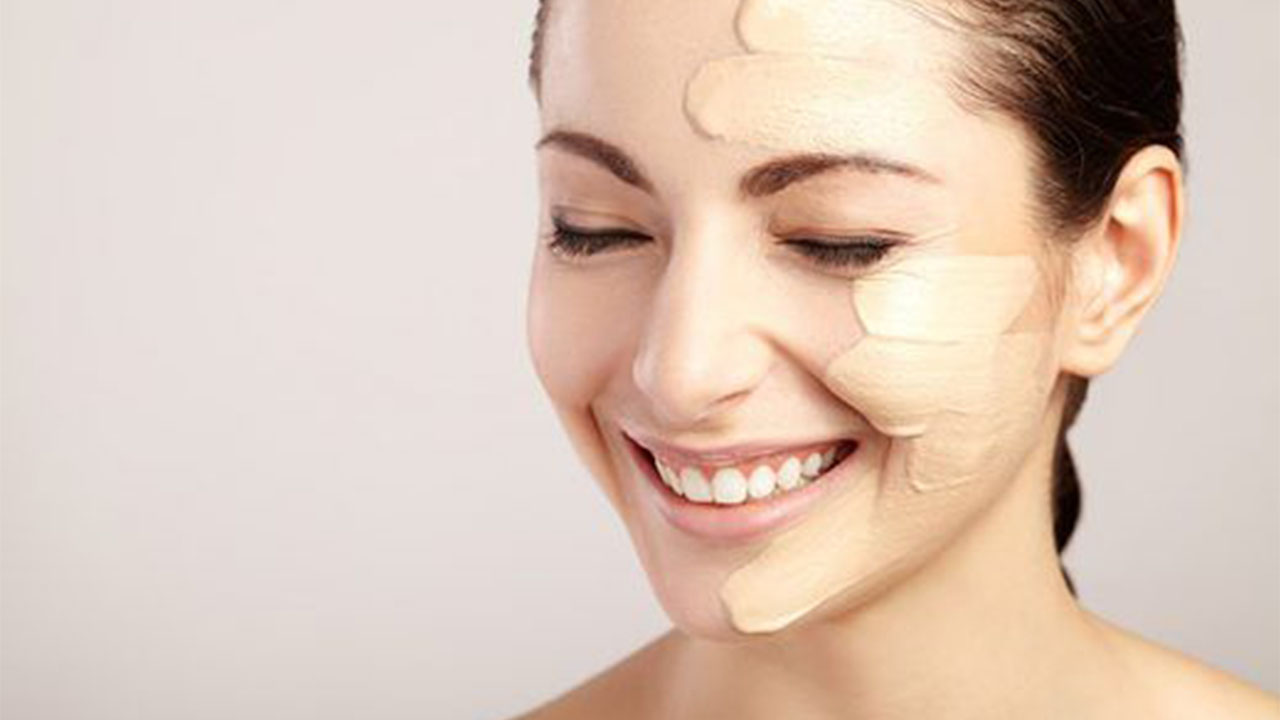 Before moving ahead, knowing that two types exist in any foundation range is vital. One is for dry skin, while the other works for oily skin. The dry skin foundation will never work for oily skin, and the oily skin will never compliment dry skin. Thus, we categorized the list into two sections, i.e., the dry skin section and the oily skin one.
Full-Coverage Foundation for Dry skin
The full-coverage foundations for dry skin should be hydrating and nourishing. If not properly chosen, your skin might look patchy, flaky, and as dry as a drought. Below are some of the best dry-skin full-coverage foundations that will never fail to impress.
#1 Revolution Conceal and Define Foundation
Let's start with our favorite drugstore product. Revolution has provided the makeup industry with some of the best products of all time, and its Revolution Conceal and Define Foundation is no exception. If you want a layer of hydrating cake over your face under a budget, then go for nothing but this one. Its beautiful single layer of coverage is enough to make your day, and its minimalistic price tag serves as a cherry on top.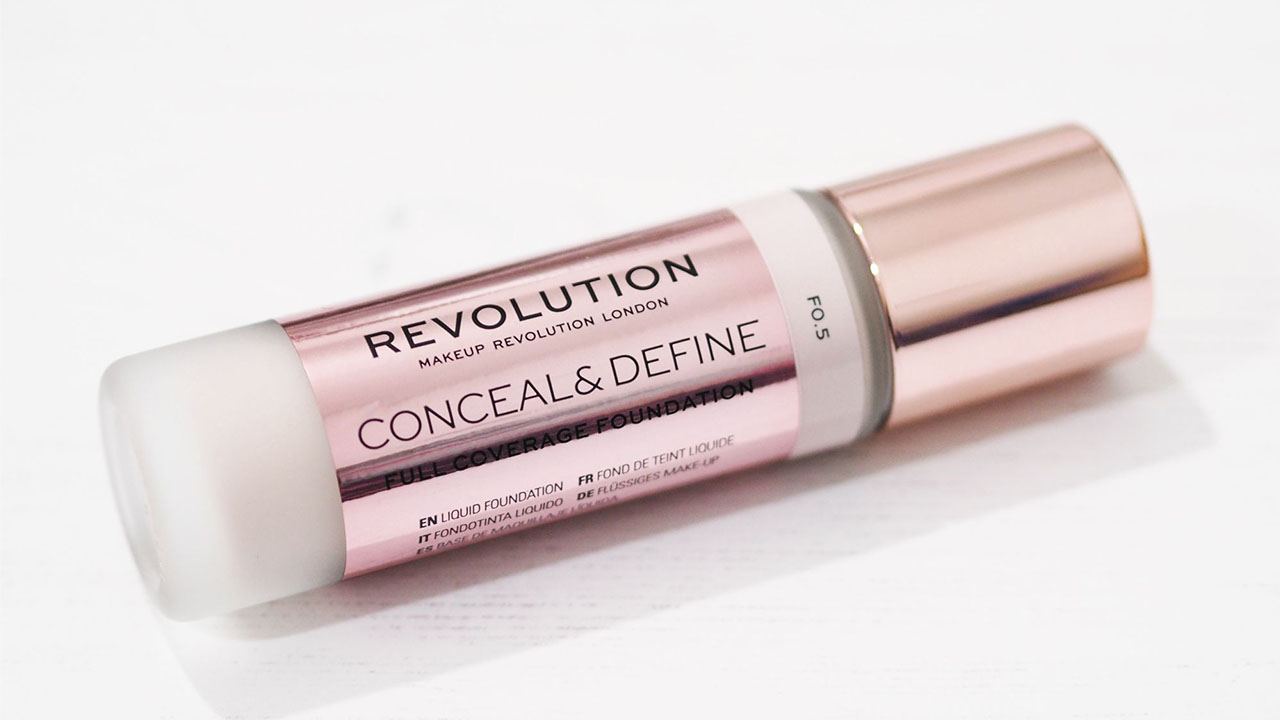 The hyaluronic acid in the product is responsible for its deep moisturization with an all-day-long favorable coverage that will provide a radiance glow without sweeping and producing patchy lines and so-called flakiness.
The best part about this foundation is that it makes the skin look like skin and not like some heavy layer of color on the face or a greyish mask. This full-coverage foundation sets out to give a demi-matte finish.
#2 Smashbox Cosmetics Studio Skin 24-Hour Wear Hydrating Foundation
If you want an extremely full-coverage foundation that never dares to dry down your skin, enter the store and breathe after picking out this product. Smashbox Studio Skin 24-Hour Wear Hydrating Foundation is such a full-coverage product that its two to three drops are enough for mesmerization. Although it is a bit pricy, each drop is worth every penny you pay.
Despite being rich in coverage, it has a lightweight, silky, and smooth application thanks to its water-based formula. This foundation tends to cover every ridiculous spot on the skin by still looking natural.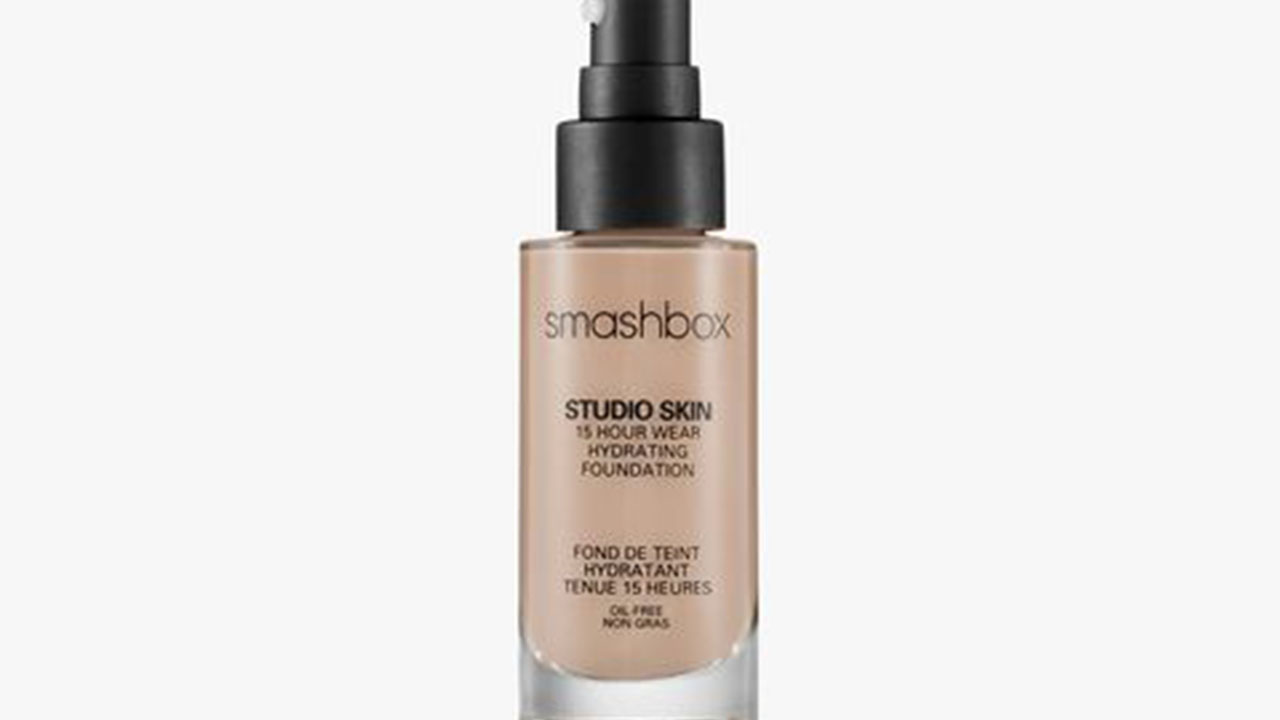 One thing we loved about this foundation is its staying power- OMG, that is amazing. From makeup experts to YouTube makeup influencers, they swear by its full coverage and stubborn staying tendency.
This product contains hyaluronic acid, Vitamin E, and other nourishing agents. Thus, after applying this full-coverage foundation, you will not have the guilt of disrupting your skincare. It sets down to give a natural matte finish without making the skin uncomfortable.
#3 Too Faced Born This Way Foundation
The all-time cult favorite Born This Way Foundation is surely a guilty pleasure for full-coverage lovers. If you love a high-end brand and are looking for a classic in full-coverage foundation ranges, this product from Too Faced deserves your attention.
Besides giving a heavy cake layer, it is also super-hydrating and super-moisturizing. It packs rich ingredients like coconut water and hyaluronic acid, which are enough to treat and nourish your skin throughout the day.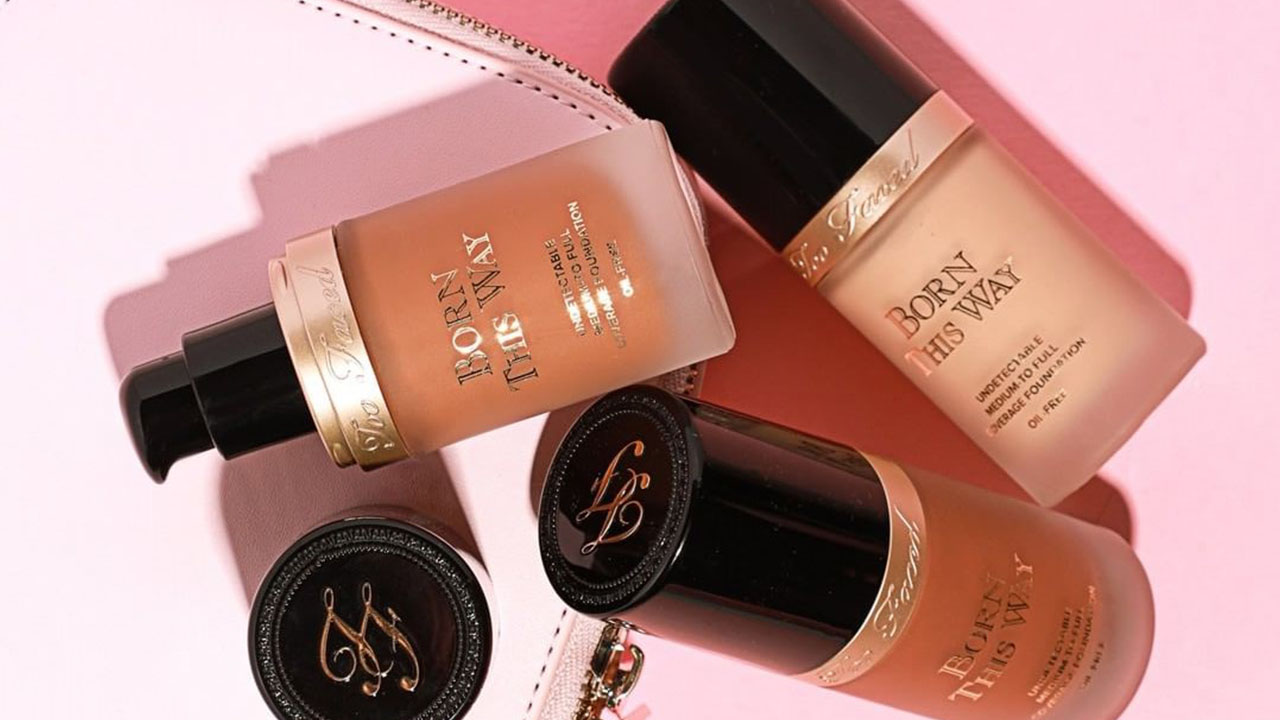 The foundation provides a buildable medium to full coverage with a dewy, satin-finishing look. It removes all skin imperfections without realizing a massive cake on the face and gives an overall natural look. It will not grease out or sweep out of your skin. Instead, it will stick throughout the day until you remove it with makeup remover.
One thing that makes this full-coverage foundation range stand out from the others is its diverse shade range, which features over 35 comprehensive tone colors, making it perfect for universal use.
#4 Estee Lauder Double Wear Foundation
Love the cakey layer? Then this one is for you. Estee Lauder Double Wear Stay-in-Place Foundation is known in the market for its extra full-coverage story. It is such a heavy-duty foundation that, if applied more than the requirement, you can look like a plastic mold.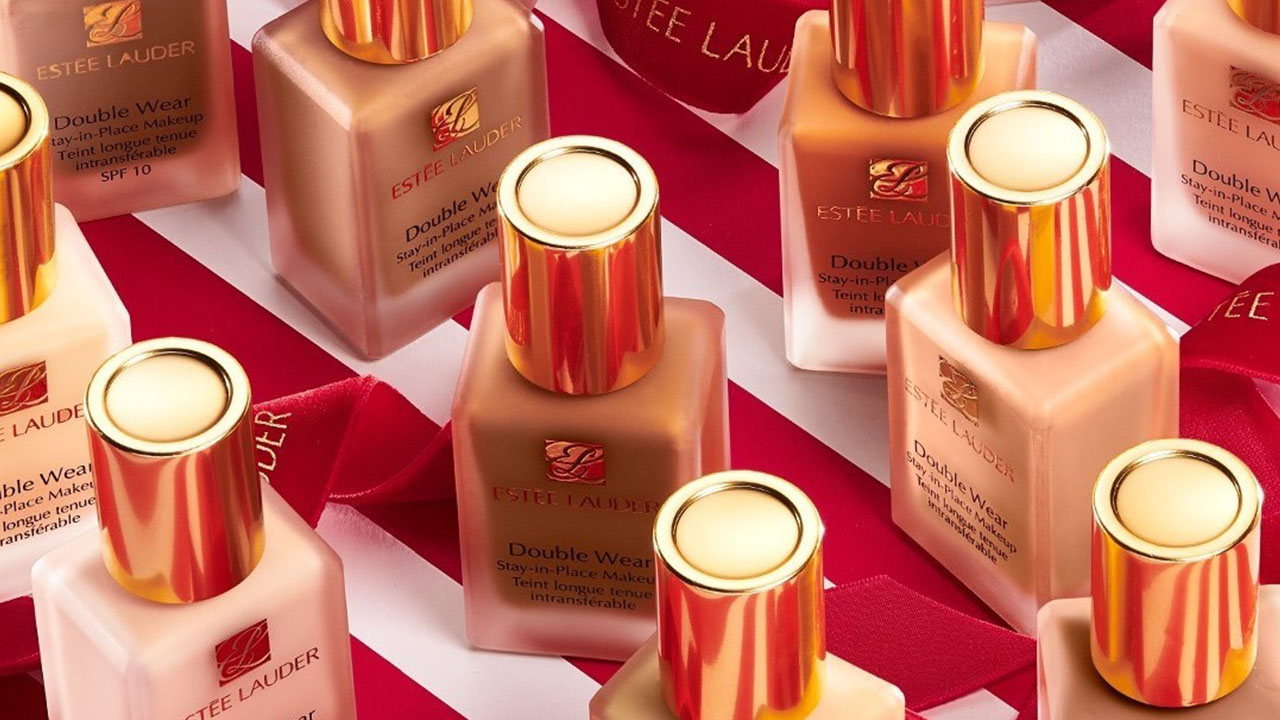 It is one of the most expensive products on this list, but if you want something that can give you that filterless Instagram matte look, this full-coverage foundation is ideal.
Influencers like Christen Dominique live for this product, thanks to its oil-free formula, extensive shade range, and authentic matte finish on the skin.
#5 Makeup Forever Ultra HD Invisible Cover Foundation
For our last product in this category, it would have been a crime not to mention the OG Make up Forever Ultra HD Invisible Cover Foundation. This product comes in a comprehensive range of 50 shades, so you know that you will find your exact perfect shade, which works perfectly for dry skin.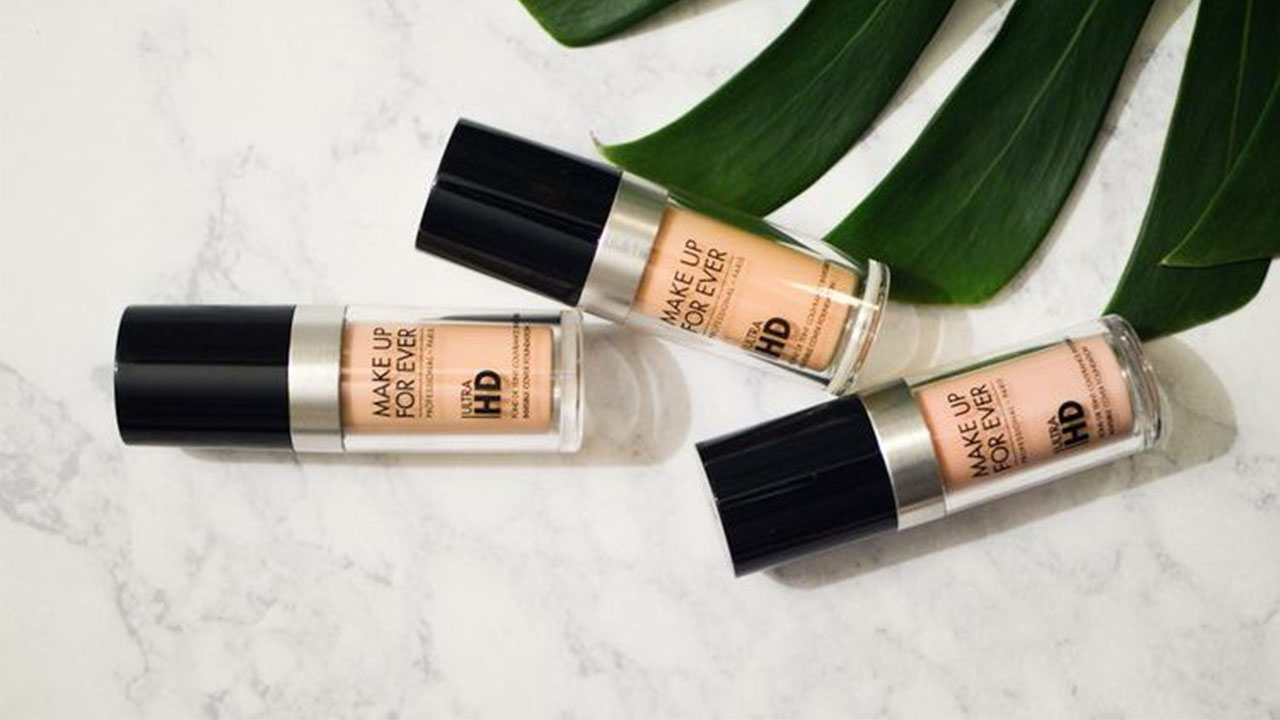 Despite being a full-coverage foundation, it glides on easily and gives off a glowy, fresh, and hydrating look. The company claims its full-coverage foundation features an adaptive technology that works best to blend into your skin like magic.
Besides great use of technology, this product has everything, including hyaluronic acid, to keep your skin moisturized throughout the day. The company features this foundation in both liquid and stick forms; thus, it nearly allows you to customize the product.
Full-Coverage Foundation for Oily Skin Type
Oily skin types are far more complicated than dry skin types. Oily skin gives you everything from excess sebum production to clogging pores to frequent breakouts. And when it comes to foundations, especially full-coverage ones, the situation becomes more complicated as frequent suffocation of the skin with a heavy product can lead to frequent pores' blockage, resulting in more acne accidents.
But not every product should be blamed for this accusation; some gems promise to keep care of your skin besides providing a beautiful layer of full-coverage foundation. Let's have a look at them.
#1 L'Oreal Infallible Pro-Matte Foundation
L'Oreal surely knows how to stand out as a champion, and this time is no different. L'Oreal Infallible Pro-Matte Foundation is one of the best full-coverage foundations around.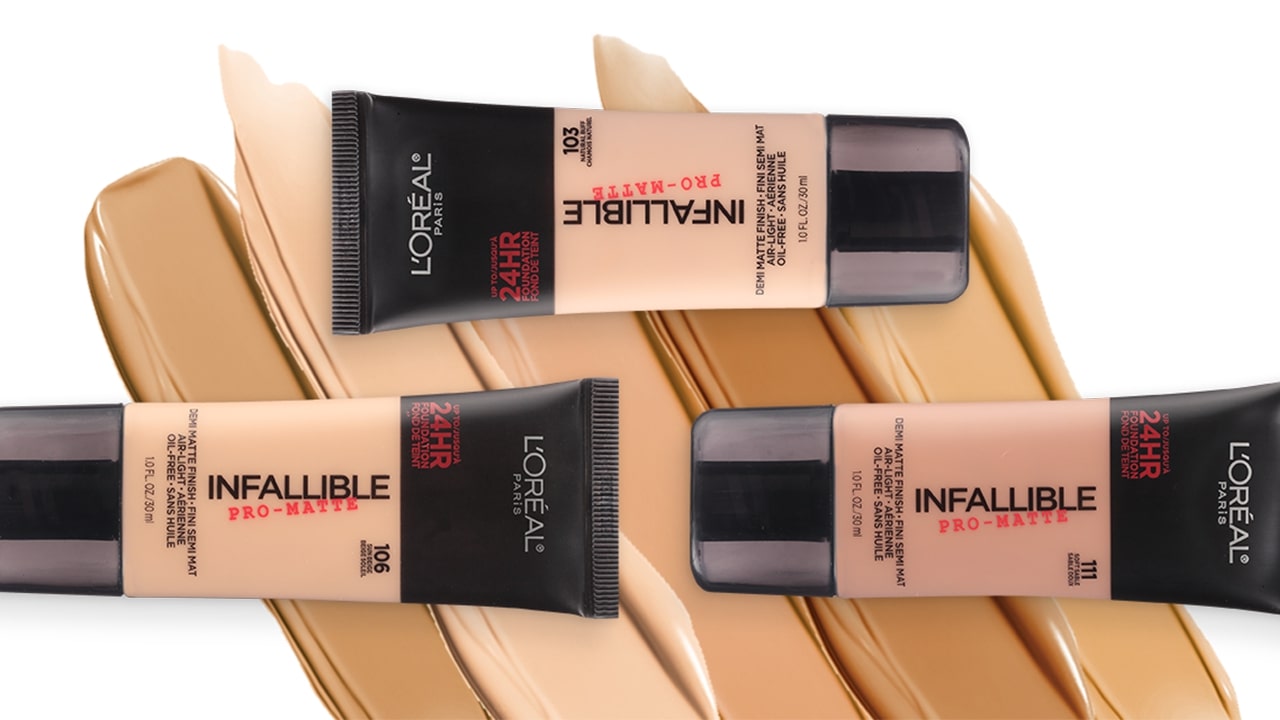 It is a built-up foundation that provides medium to complete coverage choices and feels lightweight. What makes it best for oily skin is its oil-free formula that never clogs or fills the pores, thus preventing skin care interruption.
It does not look cakey and gives a matte finish without looking greasy throughout the day. This full-coverage foundation leads the list not only for its promising effects but also for its excellent pocket-friendly price.
#2 Neutrogena SkinClearing Oil-Free Makeup Foundation
Suppose you are looking for some full-coverage foundation that can also play a role in keeping your skincare upright. In that case, you will find nothing better than Neutrogena SkinClearing Oil-Free Makeup Foundation, which promises heavy coverage with excellent skincare.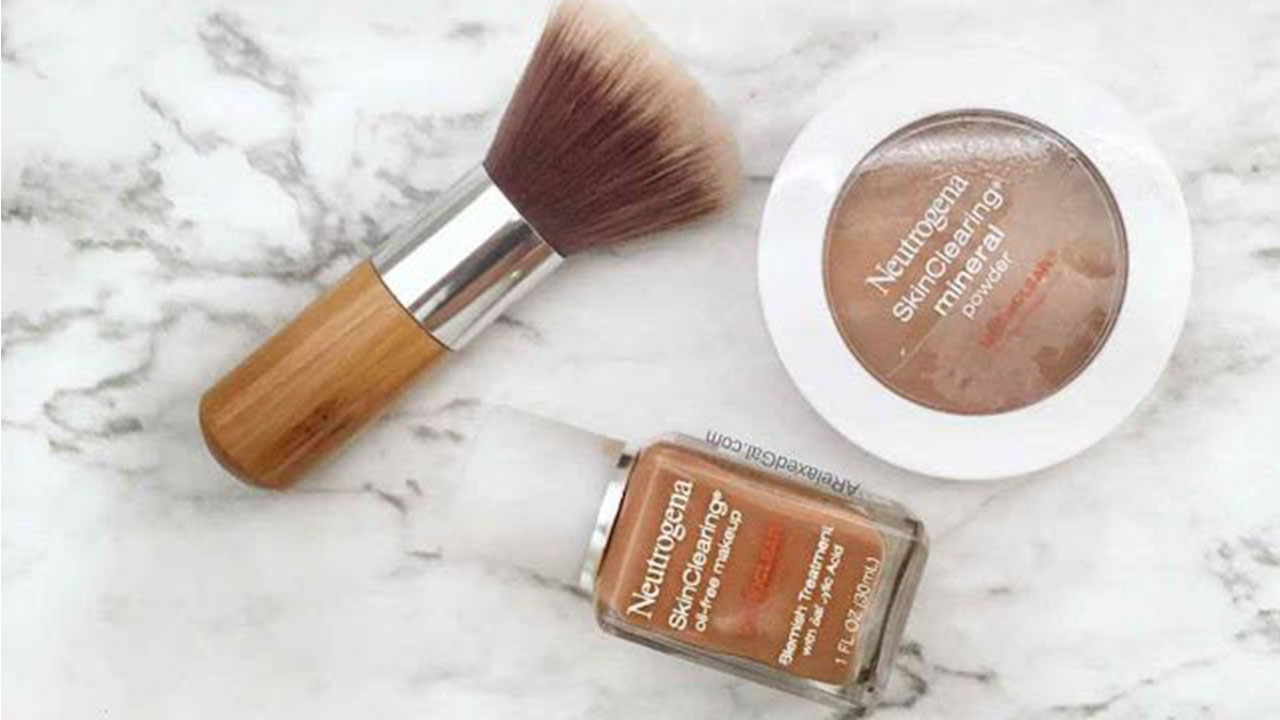 This foundation packs salicylic acid, which guarantees to keep the pores clear by cutting through the oil, and its anti-inflammatory properties enhance its control of keeping your skin clear.
If this much is not enough to impress, it also features Neutrogena's Acne Fighting Line, which combats pimples, spots, and similar problems. Such elaborative properties of this product make this full-coverage foundation best for oily and sensitive skin types.
#3 Make Up Forever Matte Velvet Skin Full-Coverage Foundation
Makeup Forever truly knows how to make its place in every category, and with this product, the brand inevitably hits the mark. Makeup Forever Matte Velvet Skin Full-Coverage Foundation is a perfect buy for anyone with a highly oily skin condition.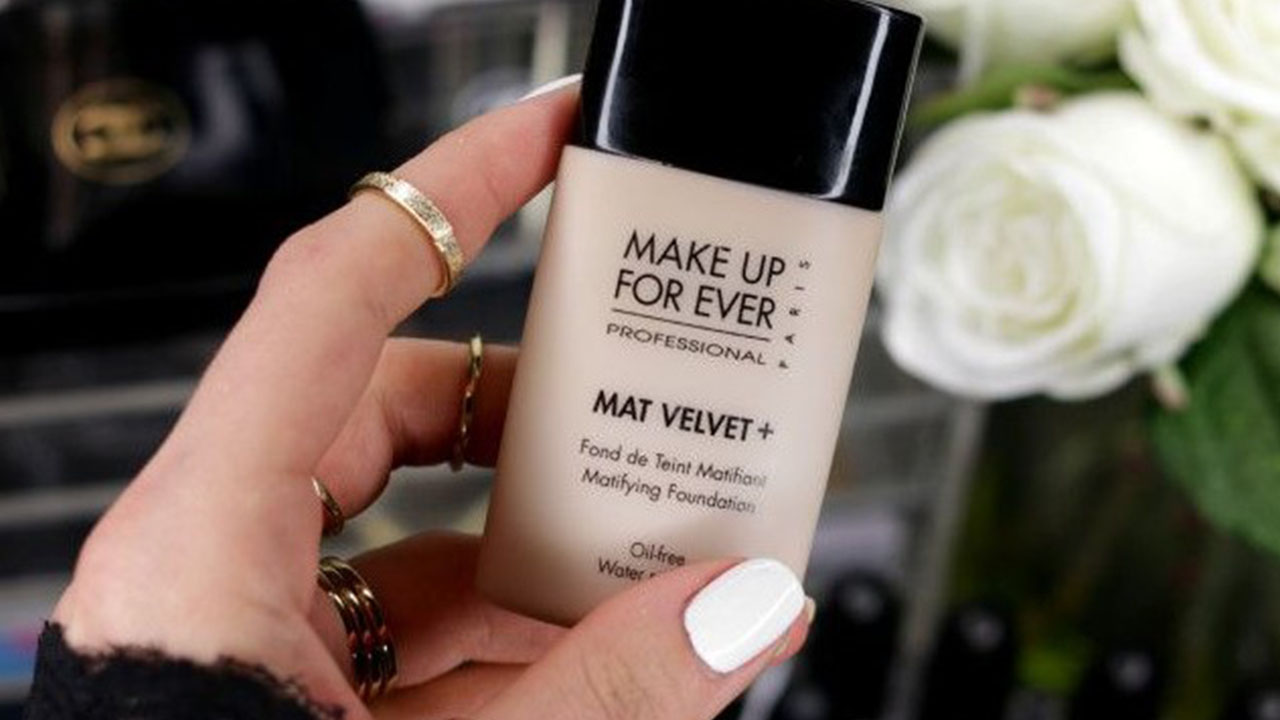 Besides having a comprehensive shade range, this product provides matte coverage at its best. Celebrity makeup artist Christina Chen loves this product by declaring it an OG and a must-have.
Despite being full coverage and matte, the foundation feels lightweight, smooth, and silky on the skin, just like its name, 'the velvet.' It is also easily blendable and buildable despite being thick and gives off a natural look that never seems extra. And if you are lately planning out for a pool party, keep this foundation with you for the day, as it is waterproof too.
#4 Revlon ColorStay Liquid Foundation Makeup
Another budget-friendly hit on this list is the Revlon ColorStay Liquid Foundation. It is even called dope for Estee Lauder Doublewear foundation, the only difference being that it is suitable for oily skin range.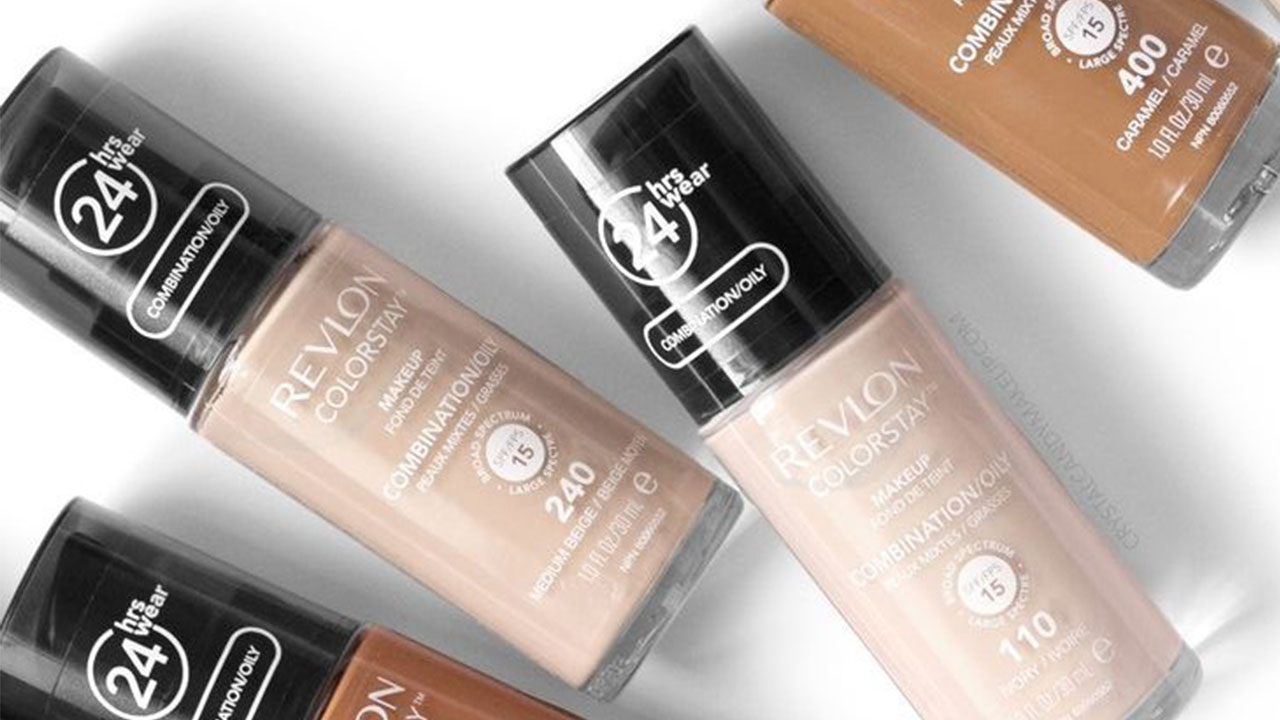 It is a buildable foundation that gives off medium to full coverage. It is smooth and easy to apply, besides being transfer-proof. This makeup product promises a long-lasting finish that will not bulge even to a minor extent.
Besides these fantastic full-coverage effects, the foundation also has salicylic acid and SPF 15. One controls the oil production while the other protects the skin from harmful UV radiations—these astonishingly effective features of this full-coverage foundation are a celebrity favorite and a cult classic.
#5 Tarte Amazonian Clay Full-Coverage Foundation
Tarte has always been known in the makeup industry for bringing some of the finest products, and if you have an oily skin type, then the product on this list would be a makeup lifesaver for you. Although you would have to keep the budget a bit extensive for this product, it is something you will not regret ever buying.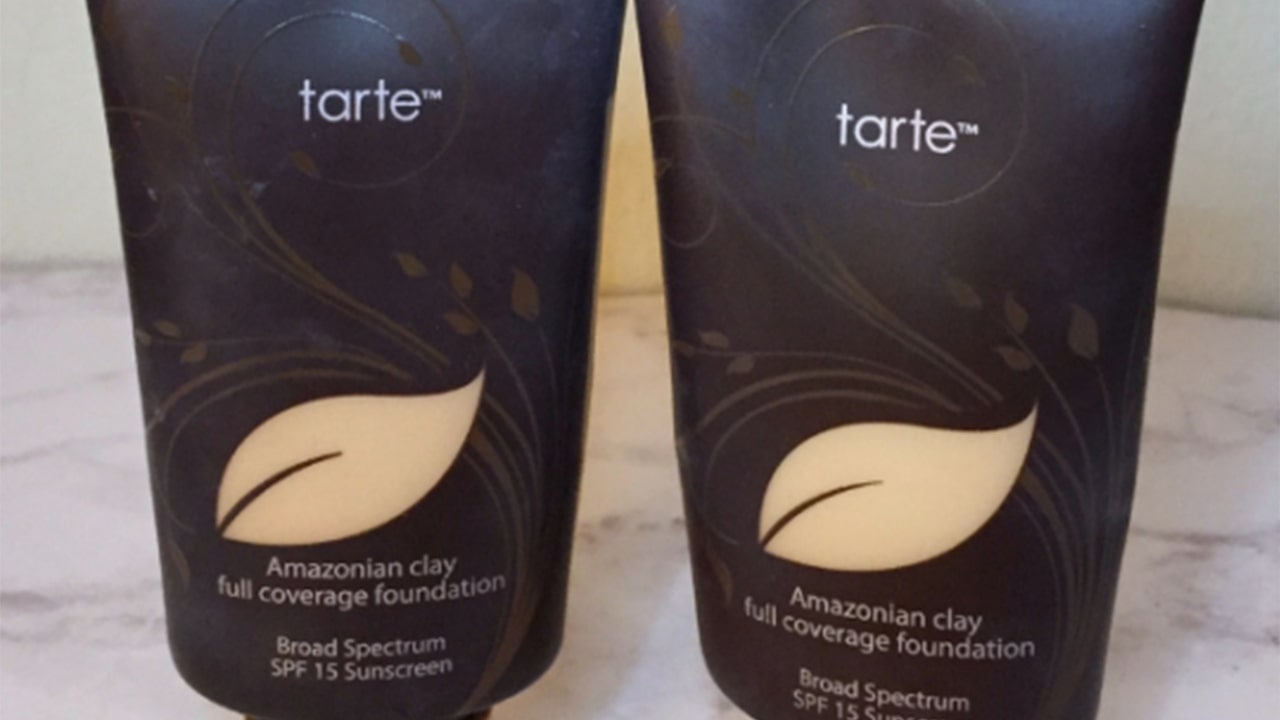 Tarte Amazonian Clay Full-Coverage Foundation has an extensive shade range with 40 colors and is listed as one of Sephora's most-reviewed products. It is notorious (just like its Shape Tape Concealer) for its heavy-duty and transfer-proof job on the face.
Although it is an extreme full-coverage foundation, you can still build it up to medium coverage with little effort. It will cover all of them if you suffer from redness, acne scars, or spots. Some of the reviews on Sephora even state that this full-coverage foundation is so flawless on the skin that they do not even need a setting powder for finishing touches afterward- isn't that amazing!
Foundation That Complements Both Skin Types
The makeup industry has diversified so much that some products complement oily and dry skin types. In actuality, they are formed and categorized as basic cosmetics, and without going deeper into the discussion of skin types, they tend to perform a multi-skin type function.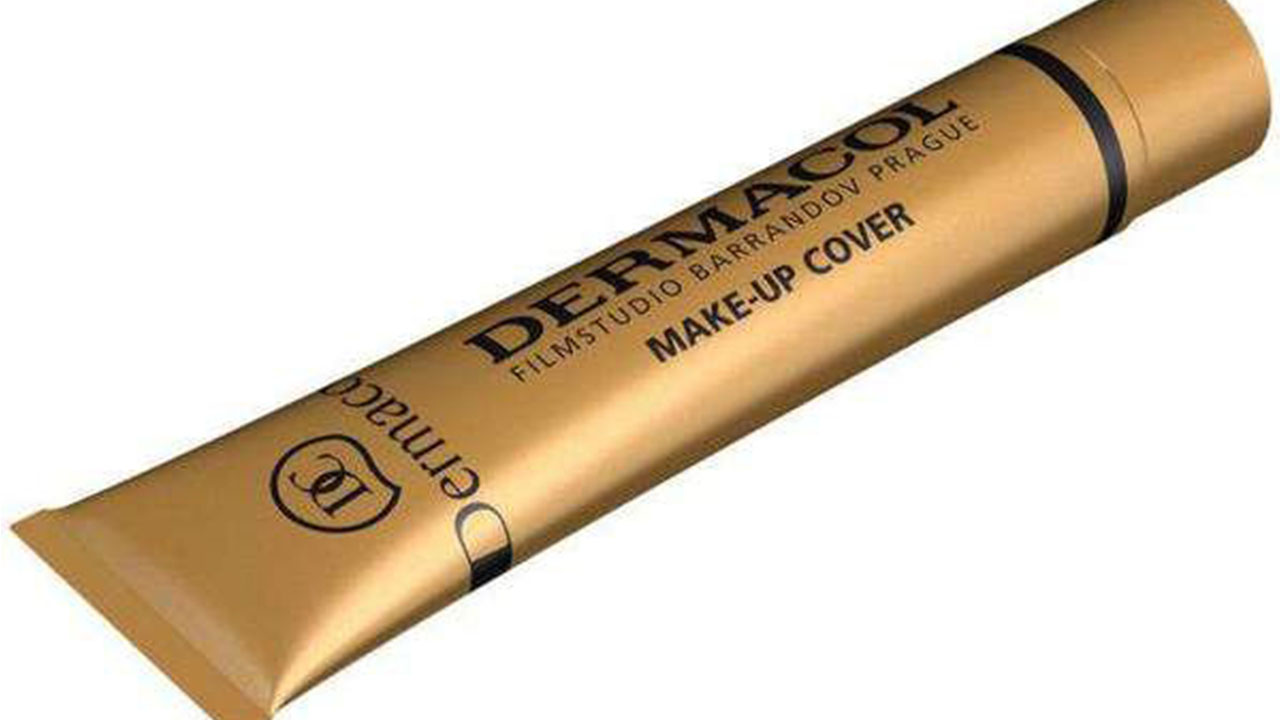 If you hate this skin type topic and want to focus on the coverage part, then check out some of the best full-coverage foundations that explain nothing but their full coverage.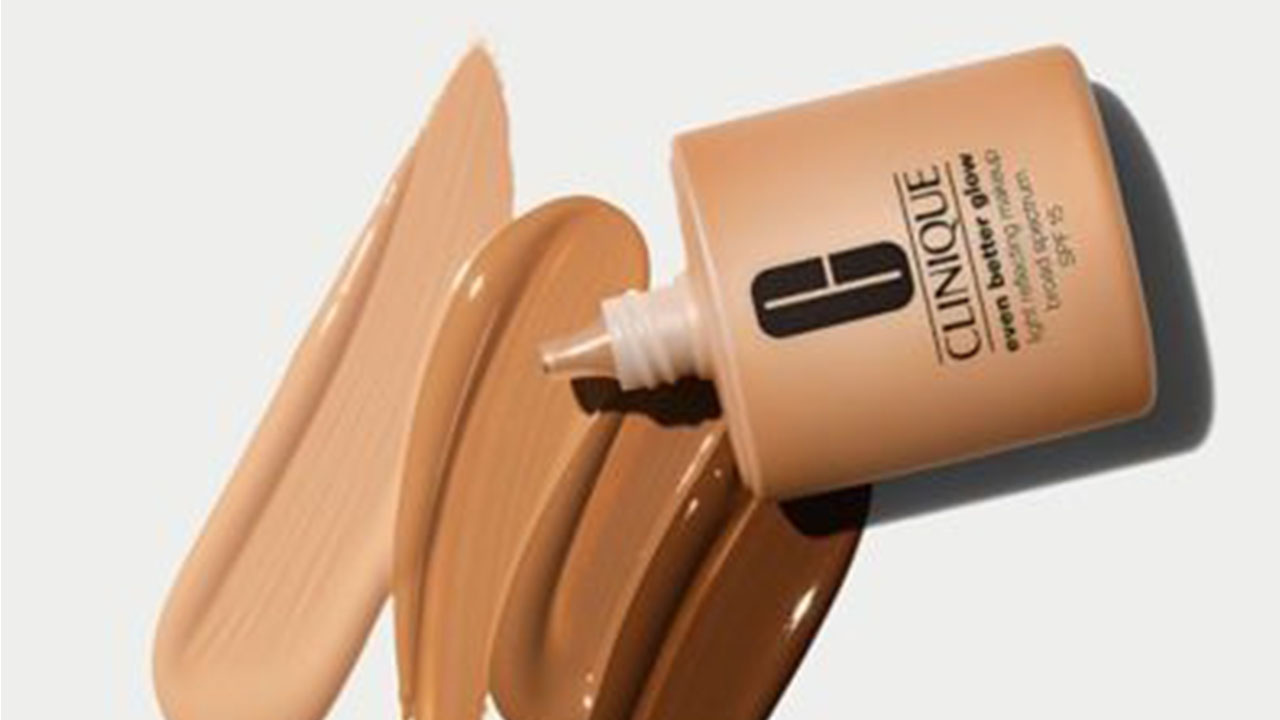 These were some of our top favorite picks for full-coverage foundations. Tell us in the comment section what is your skin type, and do you prefer a full-coverage foundation? If so, then what is your favorite one? We would love to hear from you.