Acid reflux during pregnancy is prevalent and uncomfortable, and many pregnant women face this condition. Acid reflux is a condition of a burning sensation in the throat or the chest. The common cause behind this condition is when acid flows back into the esophagus. During pregnancy, a woman's body undergoes various hormonal changes, which can also increase the risks of acid reflux. So we have talked with some experts and summarized a list of solutions or tips to help pregnant women deal with acid reflux during pregnancy. So if you are also facing this issue, read this article until the end. By following our tips, you will definitely get some relief.
Understanding the causes of acid reflux during pregnancy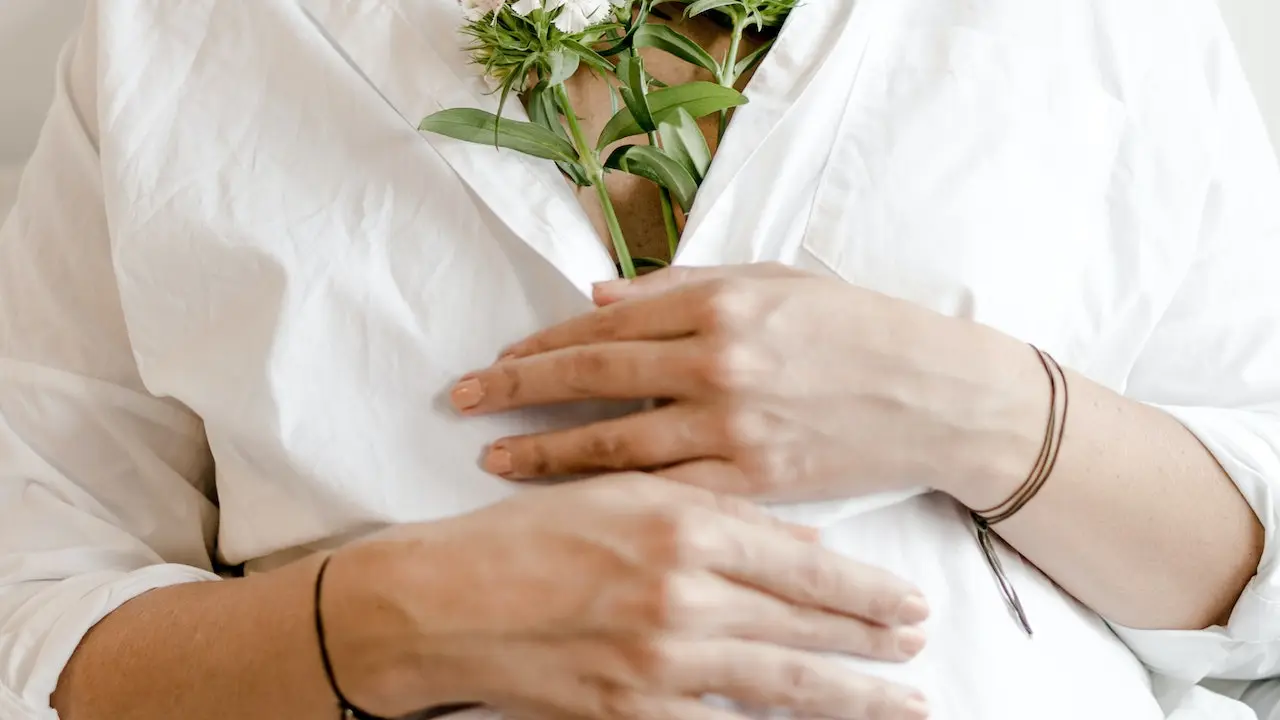 Read Also: 6 Ayurvedic Remedies for Mouth Ulcers: Quick Relief Guaranteed
Acid Reflux in pregnancy is a common problem many women face. This condition can happen due to various factors, such as:
Hormonal changes
During the pregnancy, the body goes through various changes. Women tend to produce more hormone progesterone, which relaxes the valve between the stomach and esophagus. In some women, it can lead stomach acid to leak into the esophagus, thus increasing the risks of acid reflux during pregnancy.
Increased pressure on the stomach
With the increasing time of pregnancy, the baby tends to grow, and with a growing baby, the pressure on the stomach starts to increase, which might result in stomach acid moving up into the esophagus. Thus causing the situation of acid reflux during pregnancy.
Slow digestion
During pregnancy, the body undergoes various changes to prepare for childbirth. Thus, women's digestion system tends to slow down at that time, resulting in foods staying longer in the stomach, which can also lead to the risk of acid reflux in some women.
Unhealthy eating habits
During pregnancy, women should take care of their eating habits. They have to go for light and balanced meals, but if you are getting too many heavy meals, spicy or fatty meals, or getting caffeine or carbohydrate drinks, then there are high chances of acid reflux during pregnancy in some women.
Symptoms of acid reflux during pregnancy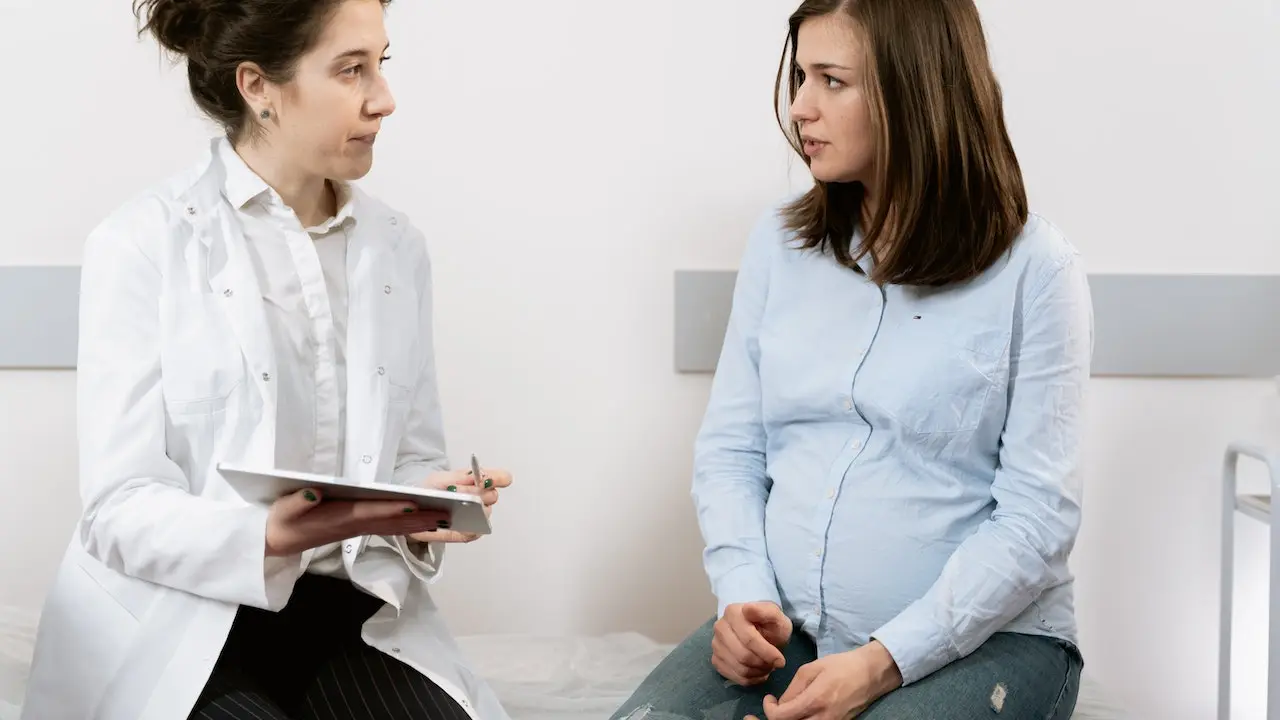 Heartburn
Heartburn is the most common symptom of acid reflux during pregnancy. A burning sensation in your throat or chest will occur while eating something.
Regurgitation
This is another symptom of acid reflux during pregnancy when the stomach acid backs up into the esophagus, creating a sour taste-like feeling in your mouth.
Nausea
If you regularly feel nausea or vomiting during pregnancy, this must be a symptom of acid reflux. So you should ask your doctor to check it once.
Other Symptoms
Difficulty swallowing
Frequent Coughing
Chest pain
7 essential lifestyle changes to deal with acid reflux during pregnancy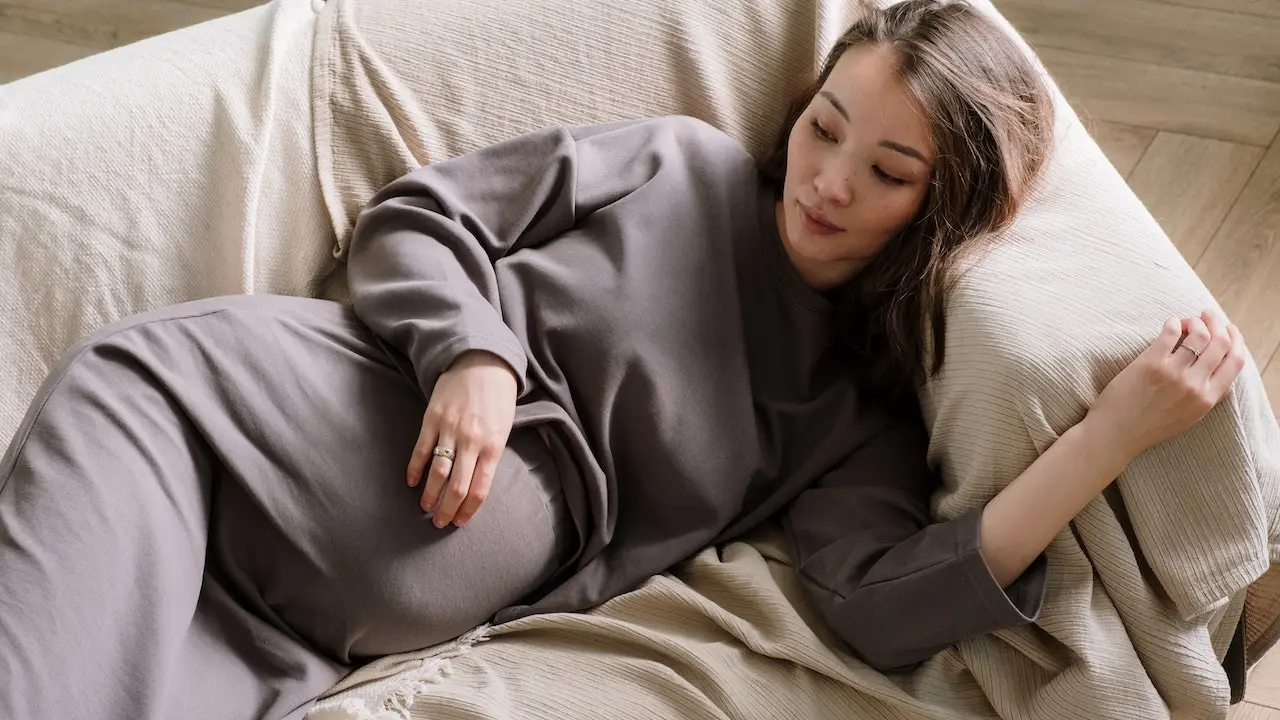 The first and major thing to do is avoid getting heavy and large meals as the digestion system slows during pregnancy, so go for small and well-balanced meals. You should go for five small meals daily instead of 3 large meals for easy digestion.
After eating your food, you should not directly go to bed. Stay upright for some time so your food can be digested properly to avoid the risks of acid reflux during pregnancy.
You should avoid getting foods that can trigger acid reflux, such as spicy, acidic, and fatty foods.
While sleeping, you should Elevate the head of your bed. This will help in reducing the chances of nighttime symptoms.
You should also make some changes to your wardrobe. Choose loose-fitting clothes as they will help lower the burden on your abdomen.
As always, water is the key. You should get plenty of water. It will help your body to hydrate, helps in better immunity and digestion, and throws out the extra toxins from the body.
At last, engage yourself in relaxation techniques such as yoga or meditation, which help manage stress and reduce the chances of acid reflux during pregnancy.
So these are the things that you should take into your mind during pregnancy. It will help lower the chances of acid reflux, and also, these are little lifestyle changes that can provide various other benefits. So it would be best to start following this method from now onwards, whether you are facing the issue of acid reflux or not, because one should not have to wait for the problem to happen first. One should use precautions earlier as well to avoid these types of conditions.
Found this article interesting? Follow us on YouTube and Instagram to read more exclusive content we post.