Health Benefits of Cat Cow Pose – Yoga is one of the beneficial approaches for attaining overall well-being. Yoga contains a combination of various asanas, which, if performed daily, can boost your overall well-being. Today, we will discuss the cat-cow pose, which is straightforward yet offers numerous health benefits to our bodies.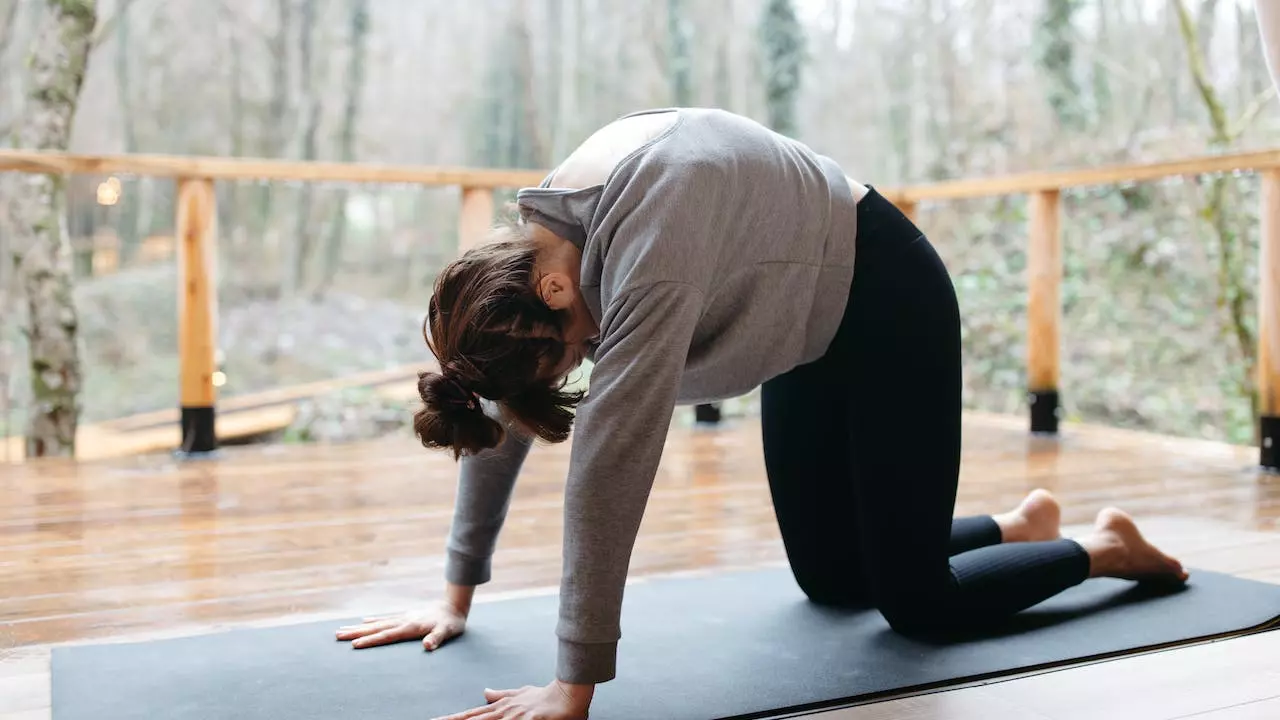 Read Also: How to Detox Your Body with Turmeric?
The cat-cow pose combines the cat pose (Marjaryasana) and the cow pose (Bitilasana). These two poses strengthen and activate the body for other yoga activities.
Health Benefits of Cat Cow Pose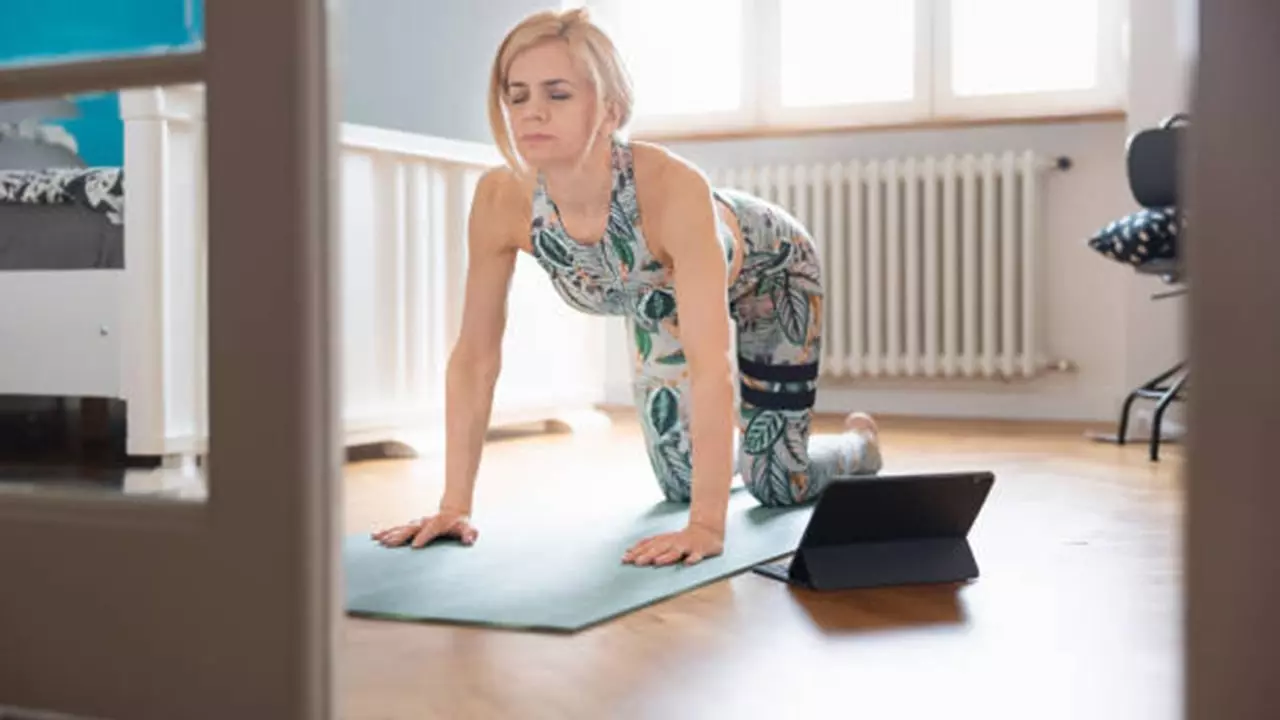 Improves flexibility
One of the best health benefits of cat cow pose is that it focuses on your back and spine; practicing this yoga asana daily can improve your flexibility and keep you safe from injuries.
Better posture
Are you also the one who works for the whole day by sitting in front of their computers and laptops? Then this pose is for you. One of the best health benefits of cat cow pose is that it improves your posture by stretching the arches and curves of your back and strengthening the muscles of your back which support your spine.
Relieves stress
Cat cow pose also helps relieve stress as performing those postures involves gentle movements and rhythmic breathing, so it can help promote relaxation and relieve stress, which is one of the best health benefits of cat cow pose.
Enhances coordination
This is also one of the most accessible yoga poses, which helps enhance your body awareness and sense of mindfulness. This yoga pose encourages the coordination between breathing and movements. Thus, one of the health benefits of cat cow pose is that it helps in improving your body coordination.
Stimulates abdominal organs
Performing a cat-cow pose includes gentle compression and release of the abdominal region, which helps stimulate and massage the organs and aids digestion.
Warm-up
The cat-cow yoga pose is one of the easiest and simplest asanas for warming up the spine. It can be performed before any intense yoga asana.
Alleviates back pain
This pose also helps a lot in relieving back pain. Most people, youngsters, or elders are suffering from back pain today. So, you must perform this yoga pose for several minutes daily as this pose will relieve stress from your back and stretch your back, thus helping alleviate back pain.
Balances the nervous system
One of the health benefits of cat cow pose is that it helps balance the nervous system. While performing this pose, one might have to keep coordination between their breathing and movements, which also promotes a sense of relaxation.
How to do Cat Cow Yoga Properly?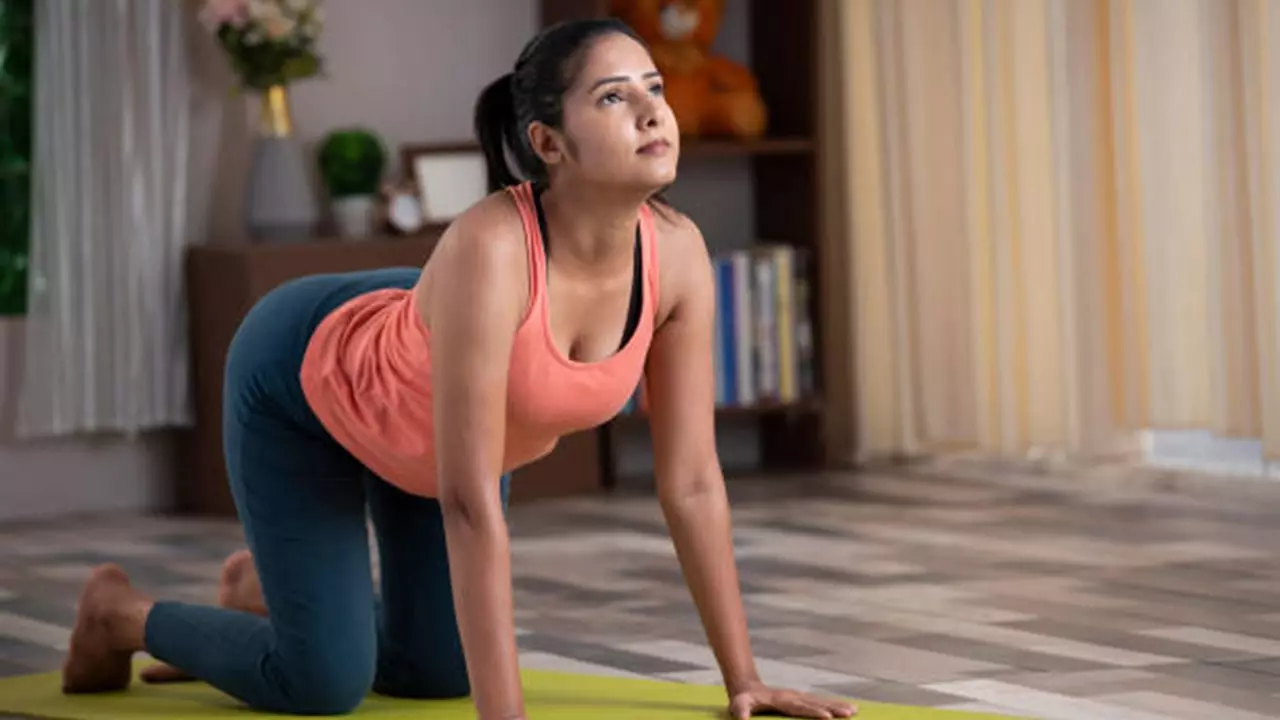 Starting Position
Begin on your hands and knees, with your wrists under your shoulders and knees under your hips.
Ensure a comfortable distance between your hands and knees.
Inhale for Cow Pose
Inhale deeply as you drop your belly towards the mat.
Lift your tailbone towards the ceiling, arching your back gently.
Open Chest
Lift your head and chest towards the front, allowing your shoulder blades to come together.
Keep your gaze forward, and relax your neck.
Exhale for Cat Pose
Exhale slowly as you round your spine towards the ceiling.
Tuck your chin towards your chest and draw your belly button towards your spine.
Round Your Back
Feel a gentle stretch in your upper back and between your shoulder blades.
Keep your movements slow and controlled.
Repeat the Flow
Continue this gentle flow between Cow and Cat poses with your breath.
Inhale for Cow, exhale for Cat.
Awareness of Breath
Pay attention to your breath, coordinating each movement with your inhales and exhales.
Repeat Several Times
Repeat the Cat-Cow flow for 5-10 rounds or as feels comfortable.
Focus on the smoothness of the movement and the connection with your breath.
Relaxation
After completing the rounds, return to a neutral tabletop position.
Take a moment to rest in a neutral spine position, breathing naturally.
So that's how you can perform the cat-cow yoga asana at home. It is such a simple and easy yoga pose that offers numerous health benefits. So, if you also want to improve your posture and get relief from back pain, you should start this yoga asan from today onwards. Just remember consistency is the key, and don't overdo it. Always listen to your body; within a couple of weeks, you will see the fantastic benefits of cat cow pose.
To get more of our exclusive content on Health Care and Lifestyle. Follow us on YouTube and Instagram.