Eyeshadow palettes allow artists to unleash their artsy talents and tricks by using an array of colors under a single palette. The magic that an eyeshadow palette can behold with its beautiful colors and distinct textures packed under the same roof is incomparable. No matter how minimalistic, bold, or nude looks you love, adding an eyeshadow palette that allows you to explore creativity with looks is a must-have.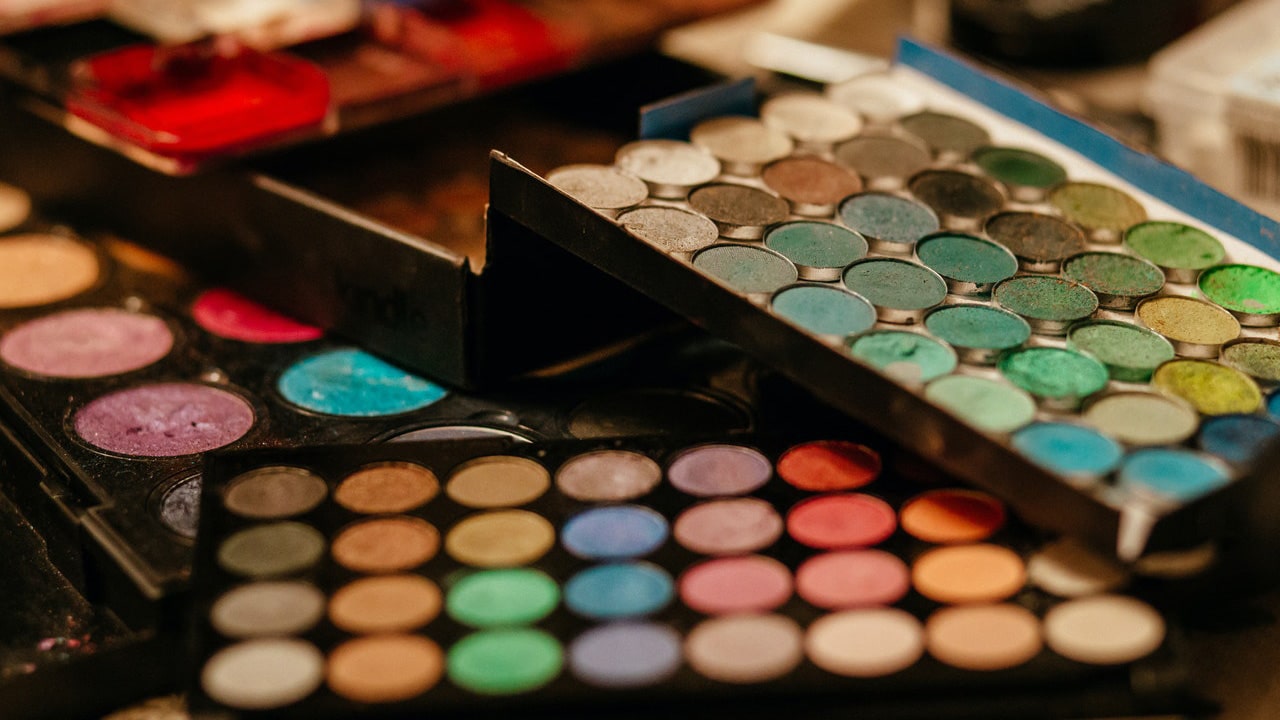 No matter how good those single eyeshadow pans or sticks perform, the charm of those colors with satin, matte and metallic textures enclosed in a single pan lies beyond that and is simply irresistible. One can invent new looks and trends with the best eyeshadow palette.
From office-ready nude but minimalistic looks to chic fun icons, it is more of a struggle (thanks to such diversity) to find a perfect set of tones and shades that can also display an array of textures.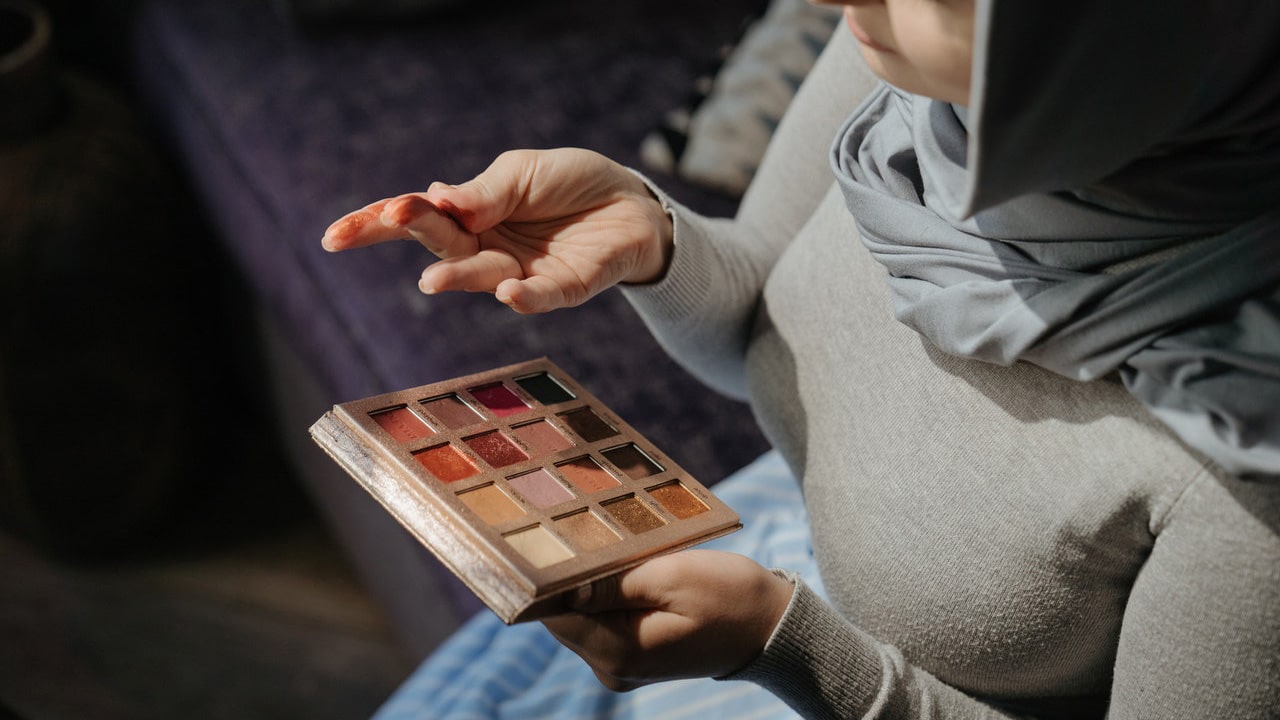 If you are too confused about selecting the best eyeshadow palettes from the shelf, then continue with us. All your confusion will be sorted out by the end of the article. You will undoubtedly find your next ideal pick as we have piled up a collection of some of the best eyeshadow palettes that will allow you to spill your artistry skills and unleash your inner makeup artist with blendable textures and ultra-pigmented colors.
Best Budget: E.L.F Cosmetics Bite-Size Eyeshadow Palette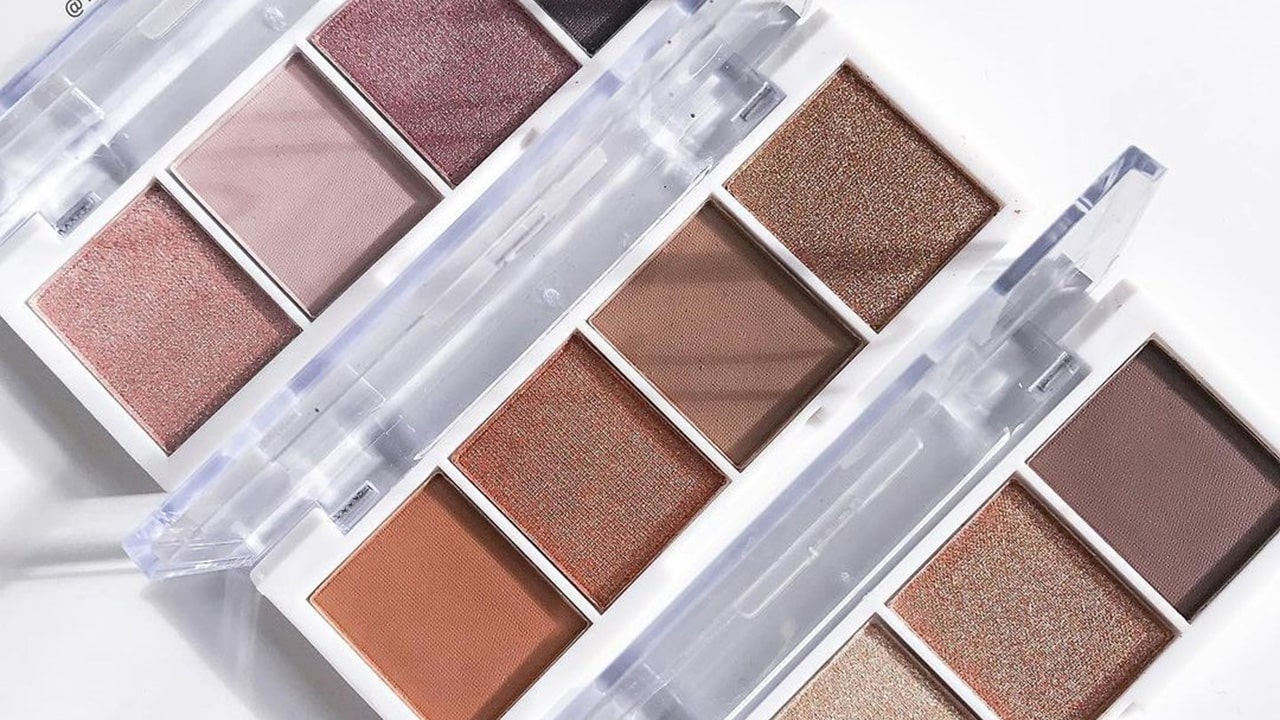 Who says quality always comes with a price? E.L.F eyeshadow Bite-size Eyeshadow Palettes are a true example of quality and budget. This range of 8 eyeshadow palettes with four distinct colors in each pan comes in matte and shimmery shades.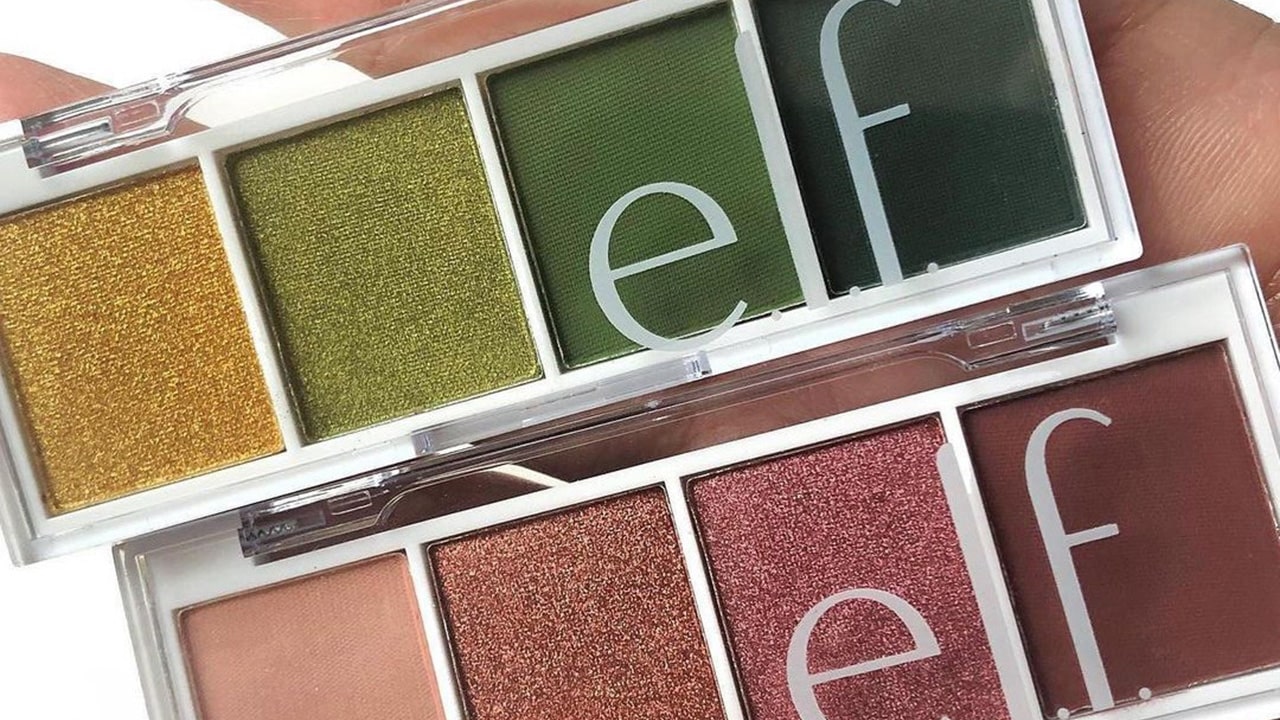 Besides being retailed for just $3, these eyeshadow palettes offer ultra-pigmentation with rich quality and zero fallout. We thoroughly loved all the palettes and their carefully-selected color ranges. Still, if you ask for the ideal ones, the crown would go to the "Berry Bad" for a lovely rosy look and "Hot Jalapeno" for funky, fun-loving days. Their comprehensive shade range and stunning quality make this product one of the best eyeshadow palettes from drugstore picks.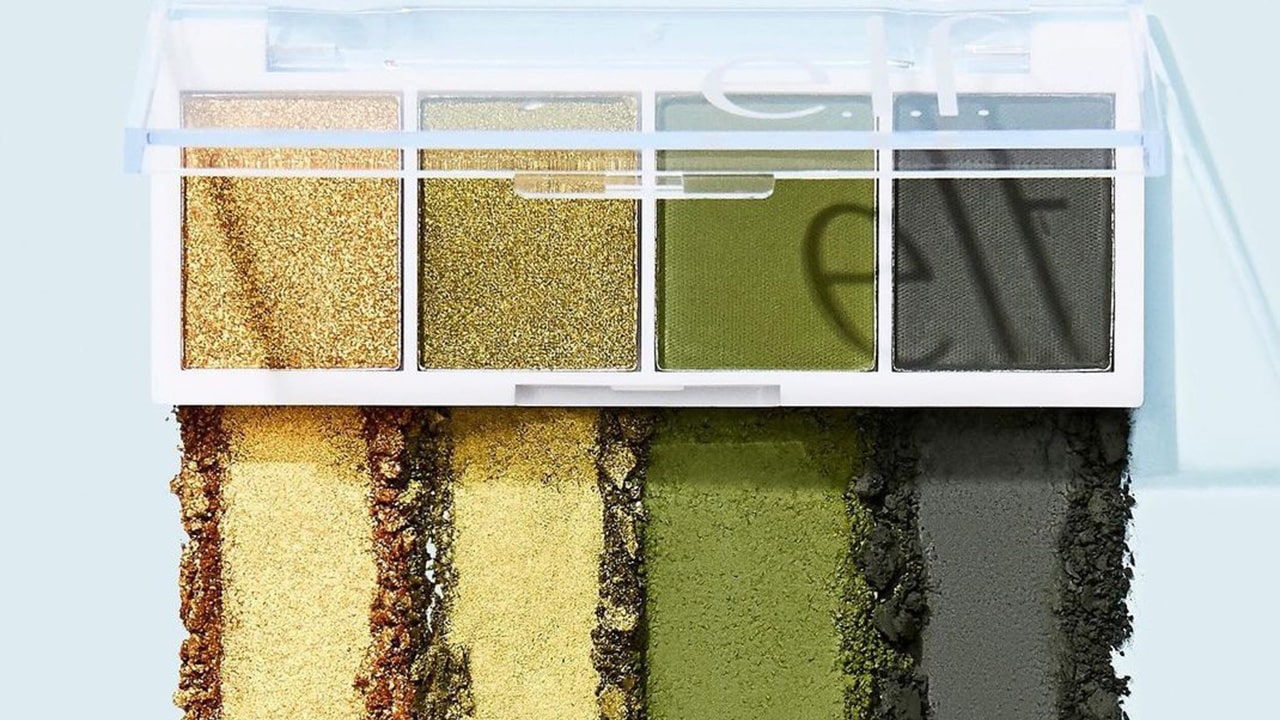 5-Star Reviewed: Colorpop Yes, Please! Eyeshadow Palette
Colorpop has always been a winner for its striking colors and stunning shades. After its single pan eyeshadows' immense success, this palette scored a goal with its Yes, Please! Eyeshadow Palette, a dupe for Natasha Denona's Sunset palette.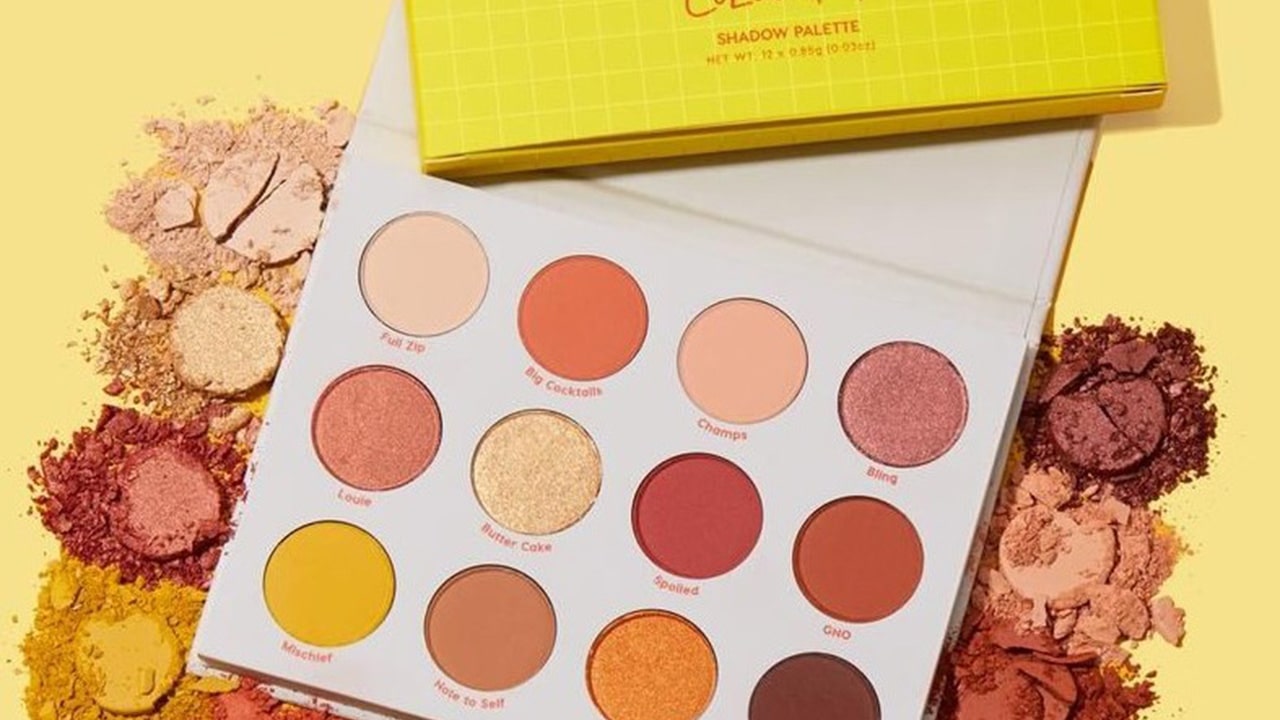 The palette features 12 stunning vibrant colors that will work well for both bold and minimalistic looks. These eyeshadows look amazing in the palette, but they are indeed super pigmented and feature shimmery and matte shades. You can imagine it as the best eyeshadow palette, as it has achieved a 5-star rating with over 2000 reviews on the brand's website.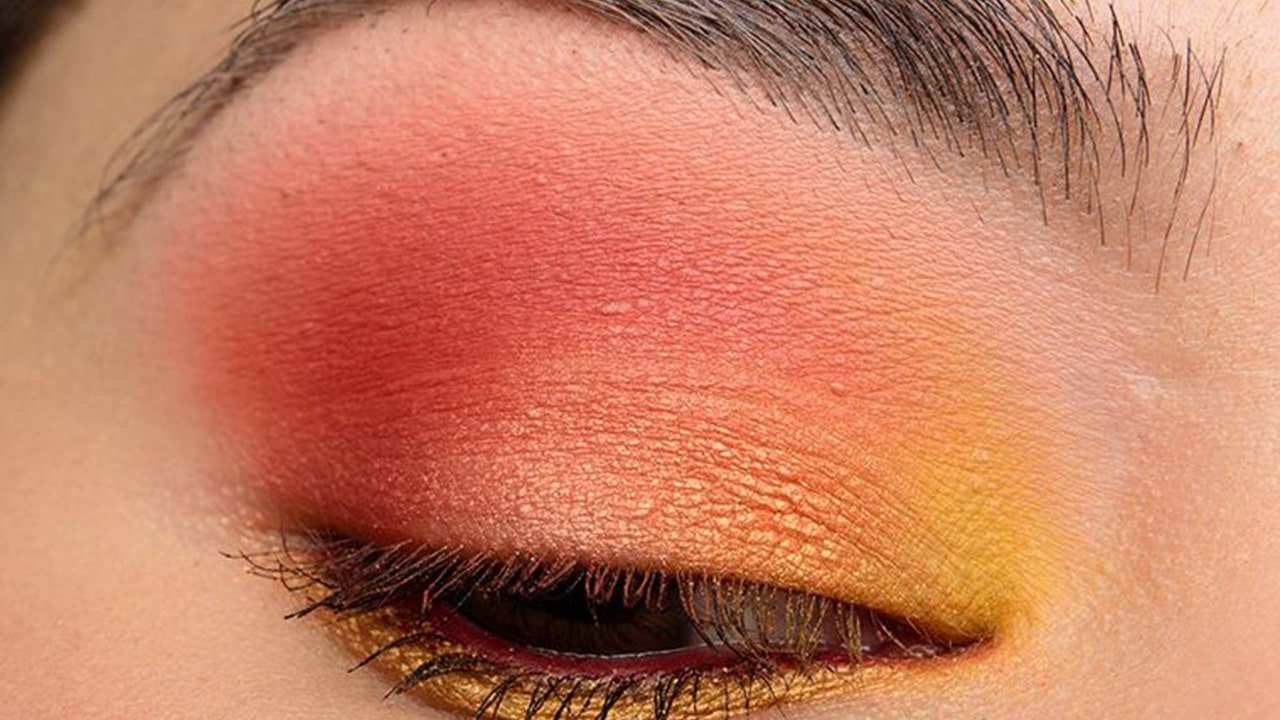 Best Shade Range: Wet n Wild Color Icon Eyeshadow 10 Pan Palette
Another drugstore product that wins our hearts with its minimalistic price and maximum quality is the infamous Wet n Wild Icon Eyeshadow 10 Pan Palettes, which feature 5 different shade ranges and pack both pigmentation and super quality.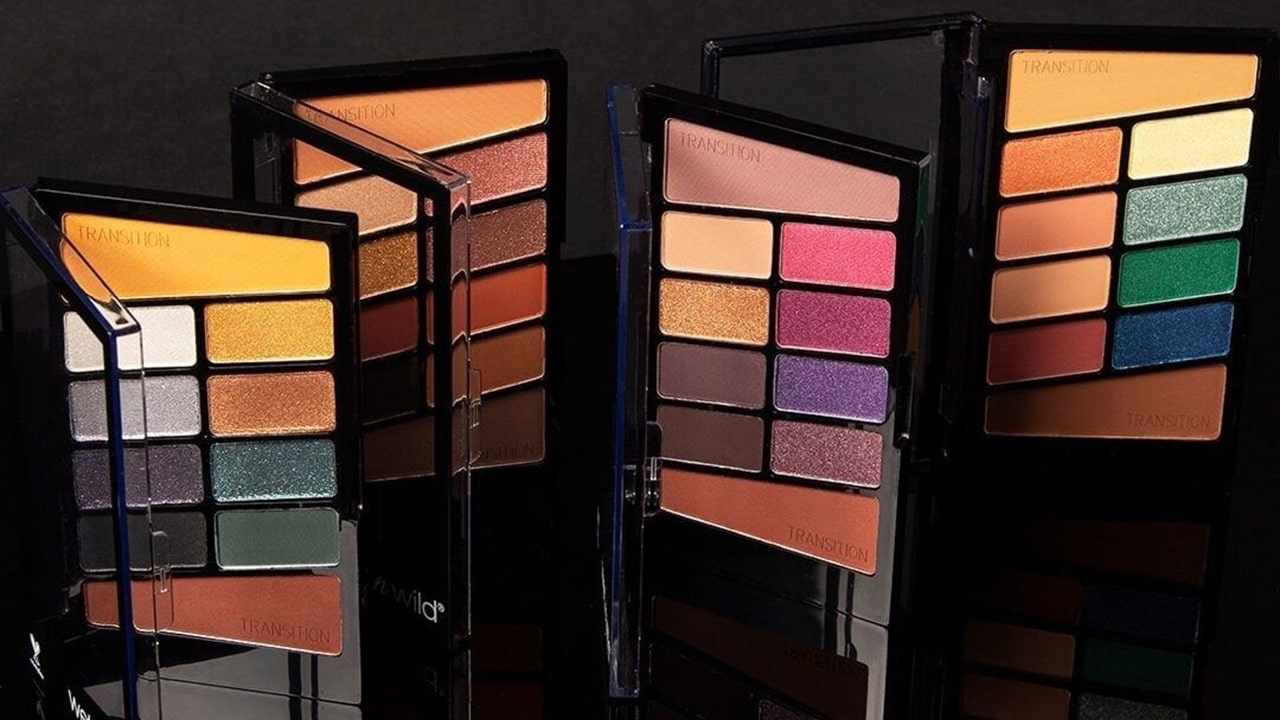 This affordable beauty pick provides shimmery and matte shades under the same roof. It has some iconic color ranges that can fit any occasion or a regular day. But for our favorite pick, we have to go with Rose in the Air Palette, which features some unique color combinations, and you can pull off several OG looks with this single best eyeshadow palette.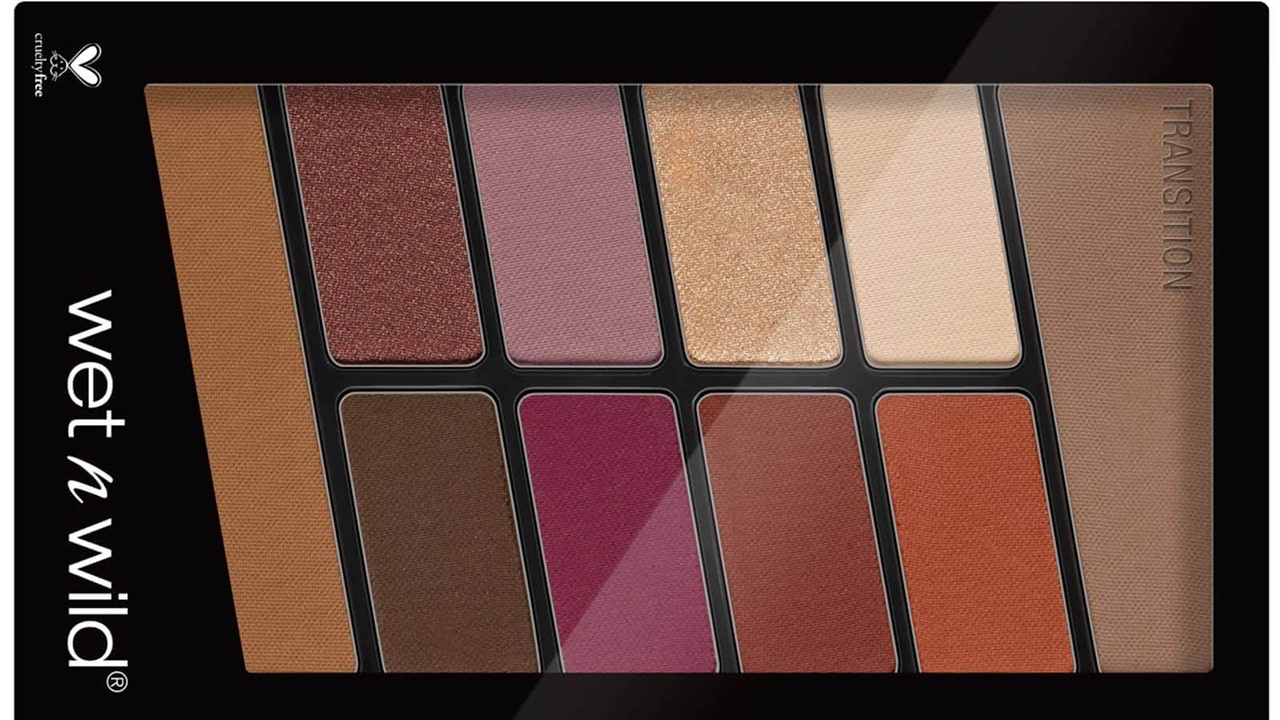 Best Diversity: NYX Swear By It Eyeshadow palette
NYX always knows to wow us when it comes to bold and blunt eyeshadow looks. With this eyeshadow palette, one can pull off both essential and daring looks thanks to the diverse range of 35 shades featuring various textures involving mattes, shimmery and metallic ones.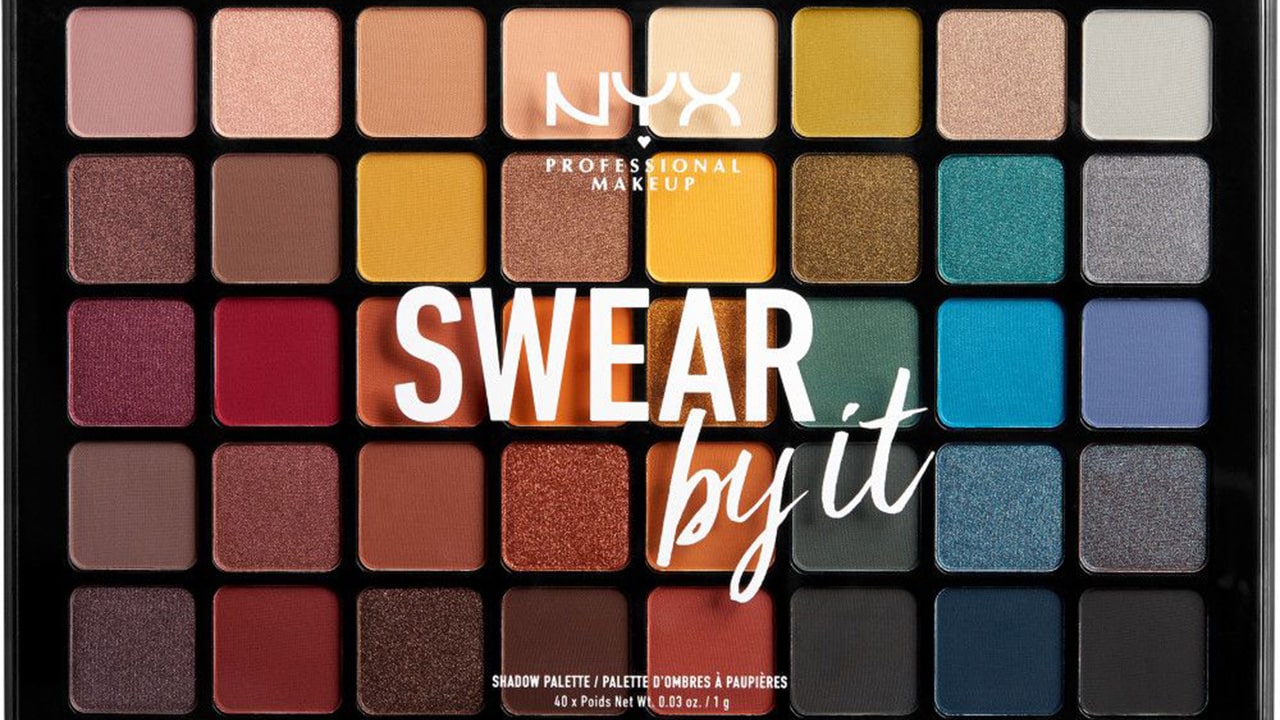 From striking yellow to metallic denim and elementary brown color, this palette has it all and is perfect for all looks from dawn to dusk. This is undoubtedly one of the best eyeshadow palettes in the market, with zero fall-out and extraordinary pigmentation.
Best Jewel-Inspired Tones: Milani Bold Obsessions Eyeshadow Palette
If you love jewel-inspired colors, textures, and tones, then this Milani Bold Obsessions Eyeshadow Palette is for you. This 12-pan palette features some of the most beautiful nudes, gold, and berry tones in matte and shimmery textures.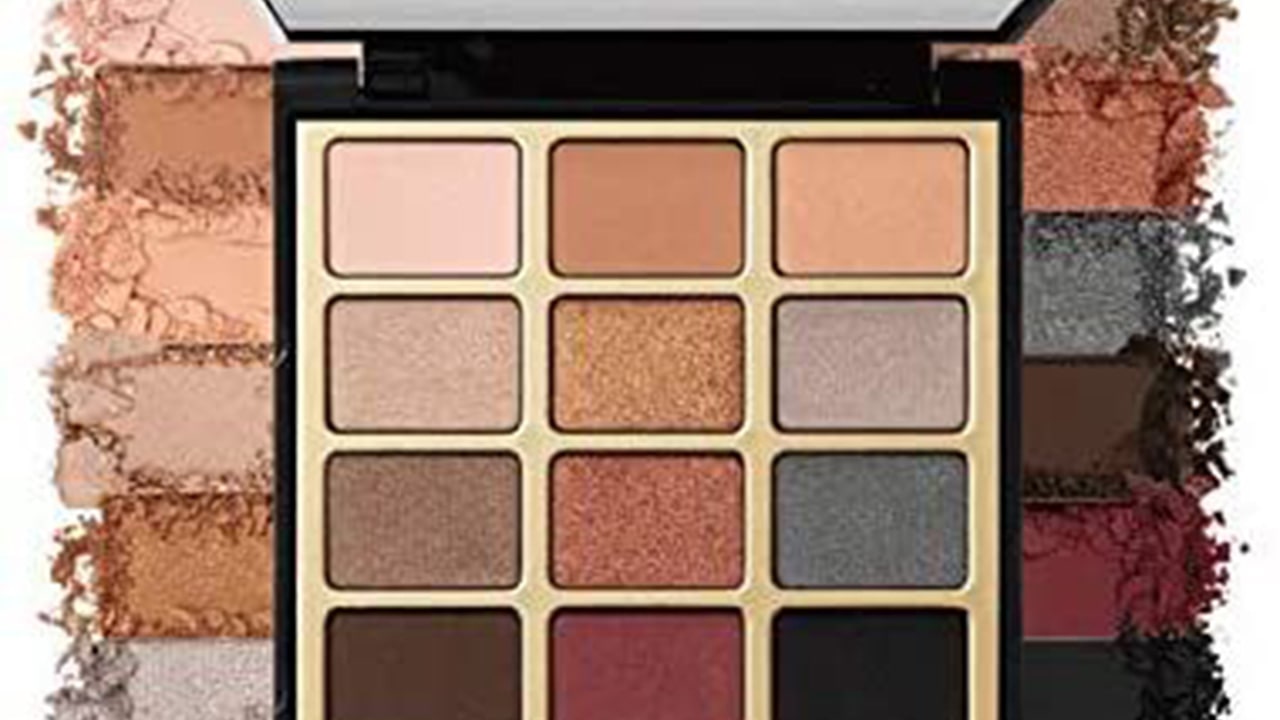 This pricy drugstore justifies its price with lavish packaging and rich composition of the shades, with no fallout at all. Although the palette is restricted to just 12 colors, the colors have an extensive creativity margin, and you can pull off warm and striking looks with this single palette.
Best Drugstore Cream Shadow: Revlon Illuminance Creme Shadow
Cream shadows are hard to find in the drugstore section, but Revlon has developed one of the best eyeshadow palettes with a cream texture. The range consists of 6 different shade palettes and a color selection; likewise, its quality is excellent.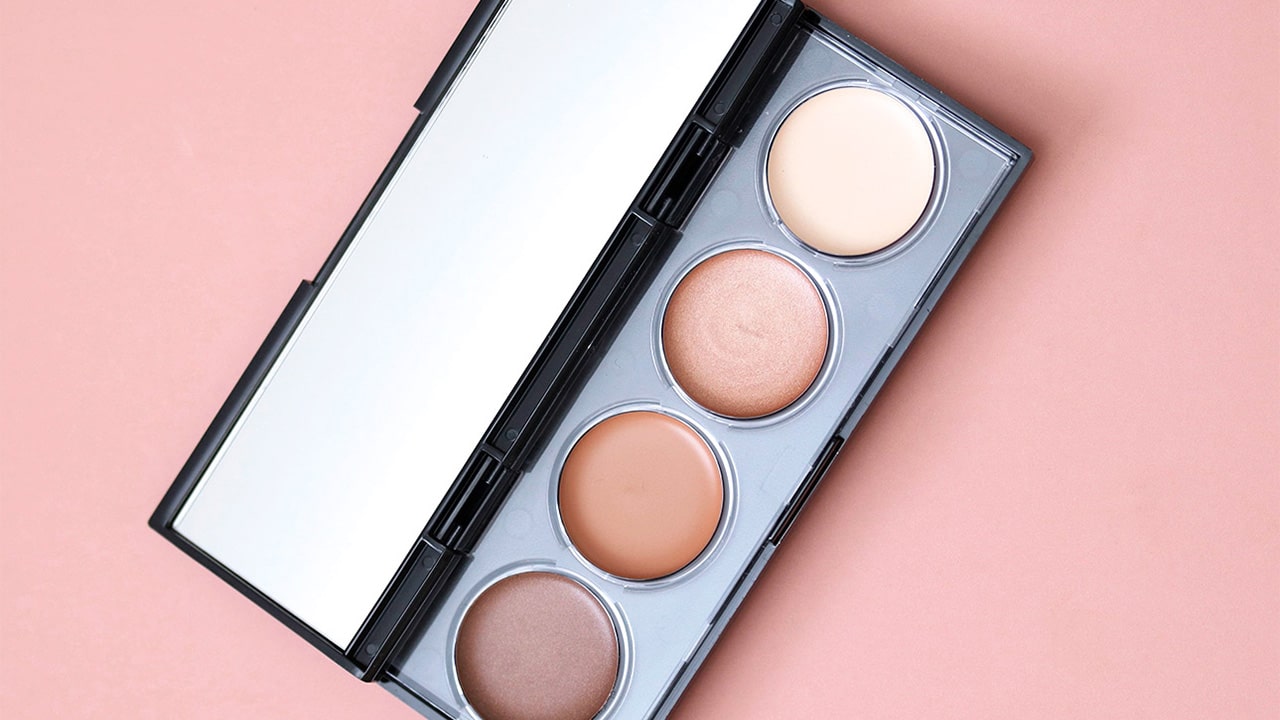 If you are a sheer-look lover, you will love this product as it is an easily buildable palette that quickly pulls off essential and smokey looks. Besides being rich in quality and texture, these eyeshadows are super quick to apply. Unlike many other cream eyeshadow, it will not require multiple touch-ups as it has a long-lasting pigmentated formula.
Best Comfortable Wear: Flower Beauty Shimmer and Shade Eyeshadow Palette
If you love lightweight and comfortable formulas, Flower Beauty Shimmer and Shade Eyeshadow palette is ideal. This eyeshadow range features a total of 6 palettes and OMG! They are impressive and promising. Every palette is distinct from the other and owns some of the most attractive colors that are highly pigmented and offer great application.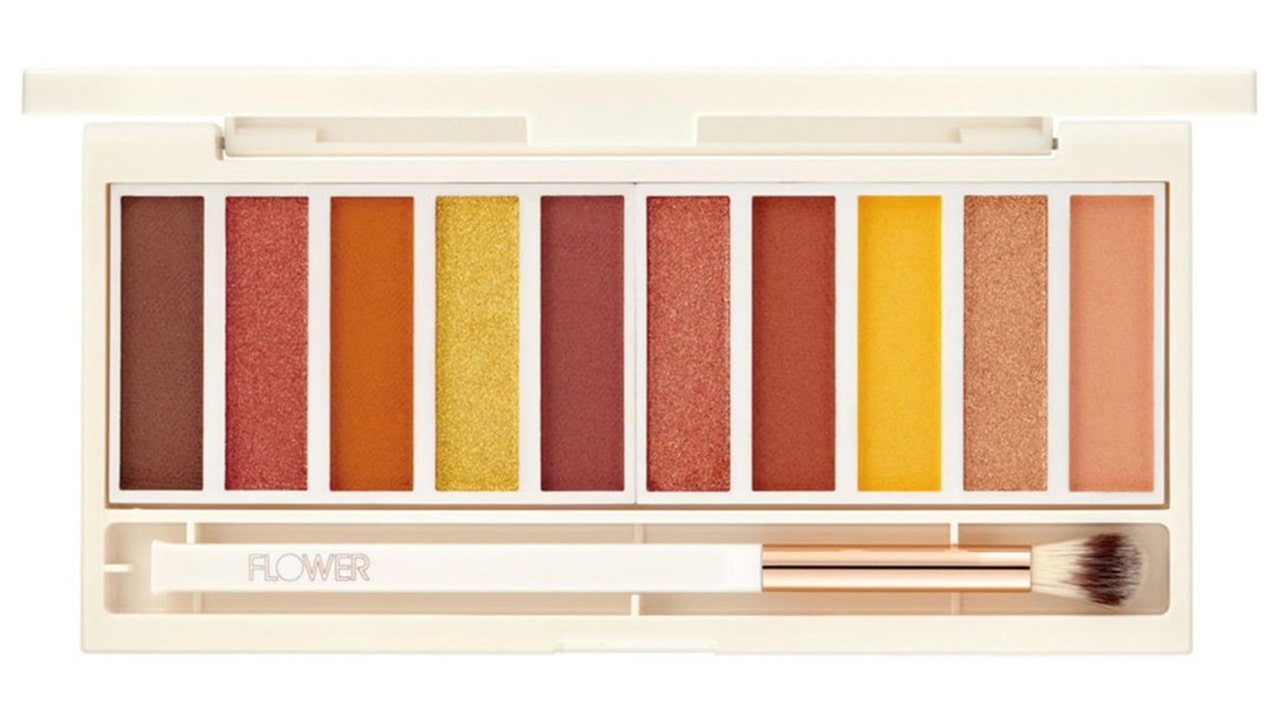 We declare this drugstore product as one of the best eyeshadow palettes because it is incredibly lightweight, just like a floral petal touching your lid. Its creamy, smooth, and light application makes this palette prominent out of the hundreds, and everyone who has ever tried this product loves it. Even though every palette in this range is stunning and practical, if we have to pick a winner, it would be the Sun Blazing which encloses some of the most arresting and striking colors inspired by the sun and floral tones.
Best For Girl's Night Out: Huda Beauty Desert Dusk Eyeshadow Palette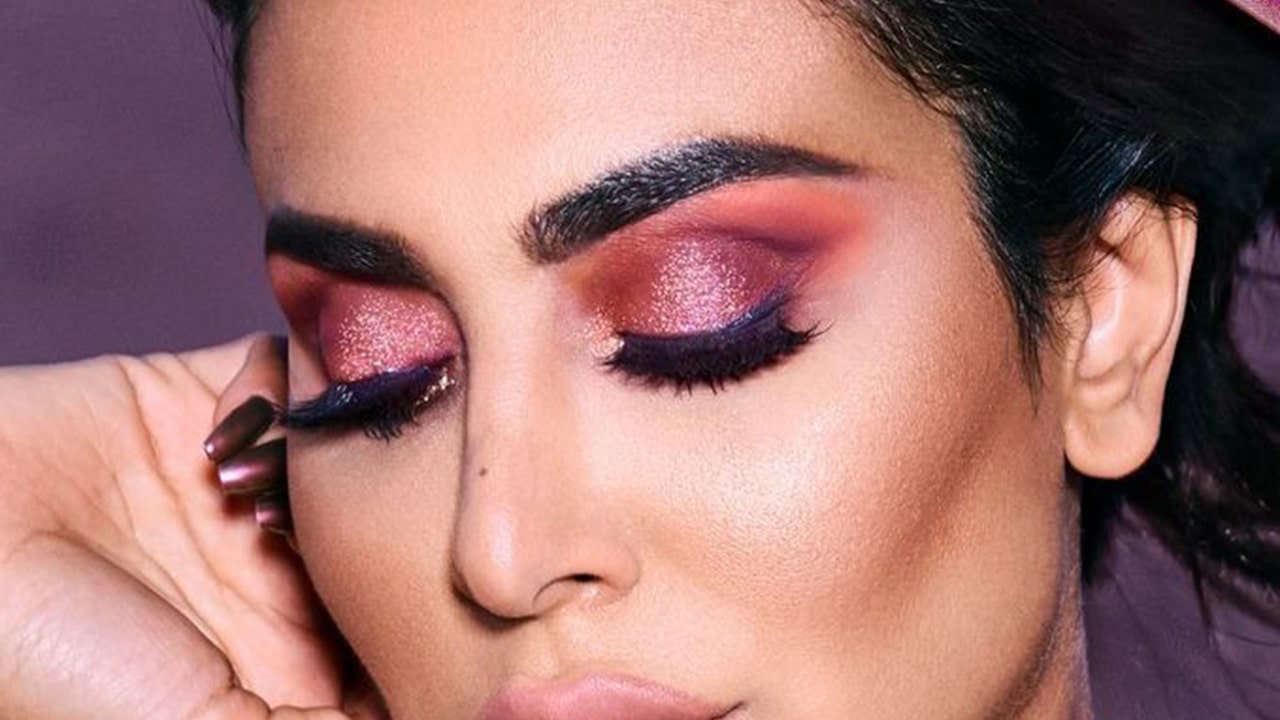 Now for this palette, we do not know where to begin. From the fantastic selection of colors to perfect textures and formulas, this Desert Dusk Pallete slays it all. But it is not only what makes it one of the best eyeshadow palettes, but the stunning application of the shimmers and metals scores a sixer for this palette.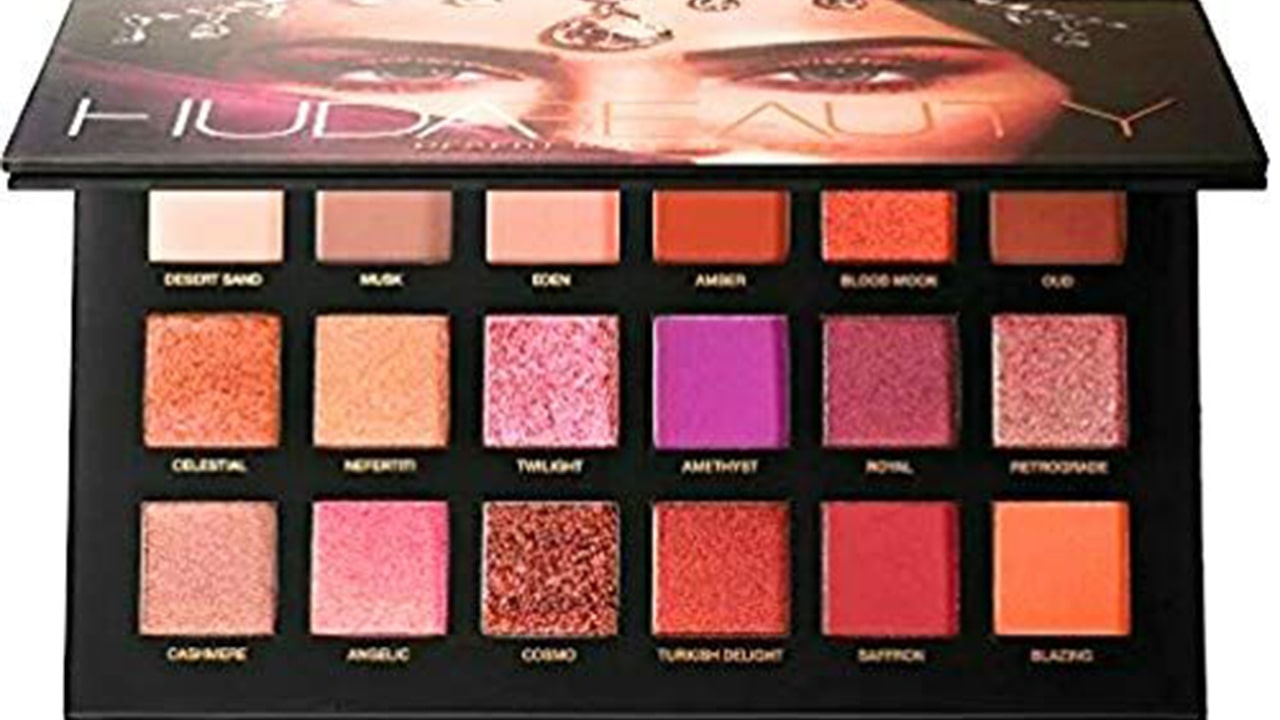 Although this palette is pricy, if you love colors and glitters, your vanity will always remain incomplete without this holy grail addition.
Best For Asian Tones: Morphe 35O Natural Glow Eyeshadow Palette
If you seek the best eyeshadow palette that compliments Asian skin tones, then the supreme buy would be the Morphe 35o Natural Glow Eyeshadow Palette. That features over 35 eyeshadows and retails for just $15…isn't that amazing!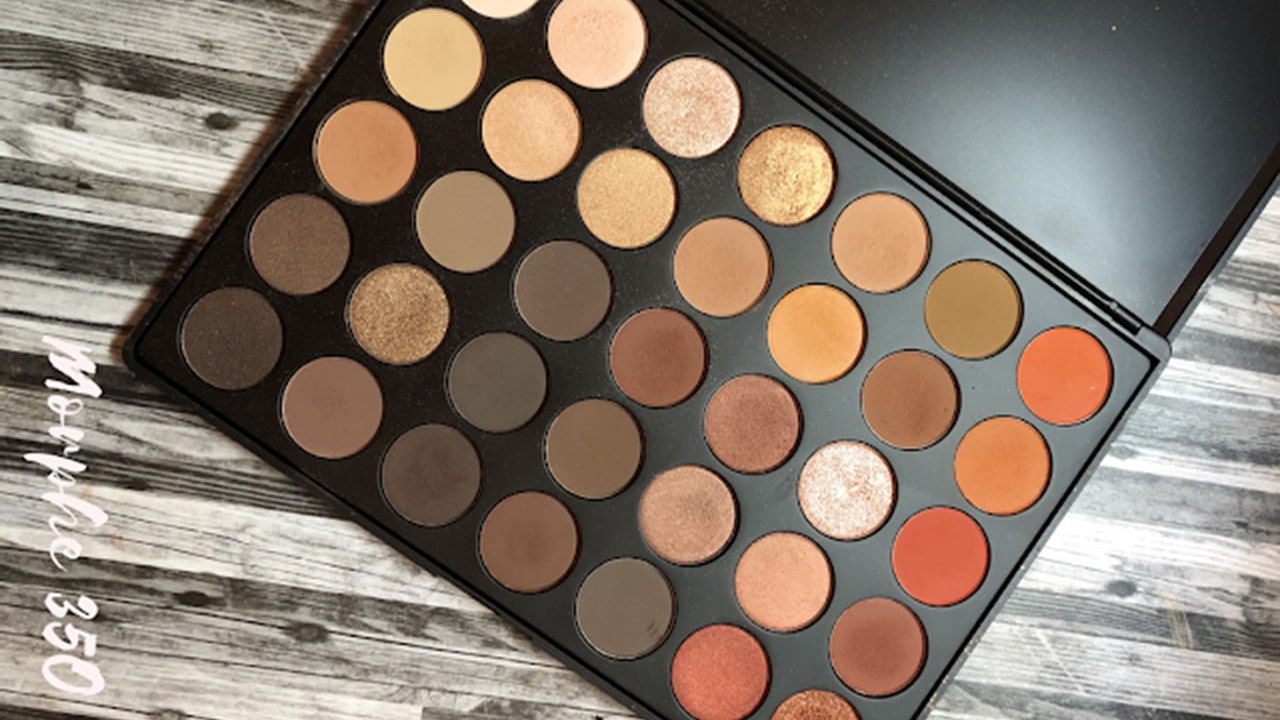 Besides its super-affordable price, this palette does not compromise on its quality, and every shade in the palette is well-built and pigmented with no fallout.
Best For Dark Tones: Uoma Beauty Black Magic Palette in "Poise"
Looking for the best eyeshadow palette for dark and deep skin tones? Then stop searching and head straight for Uoma Beauty Black Magic Palette in the shade "Poise." This 10-panned palette features a beautiful selection of specially designed colors for people with rich melanin in their tones.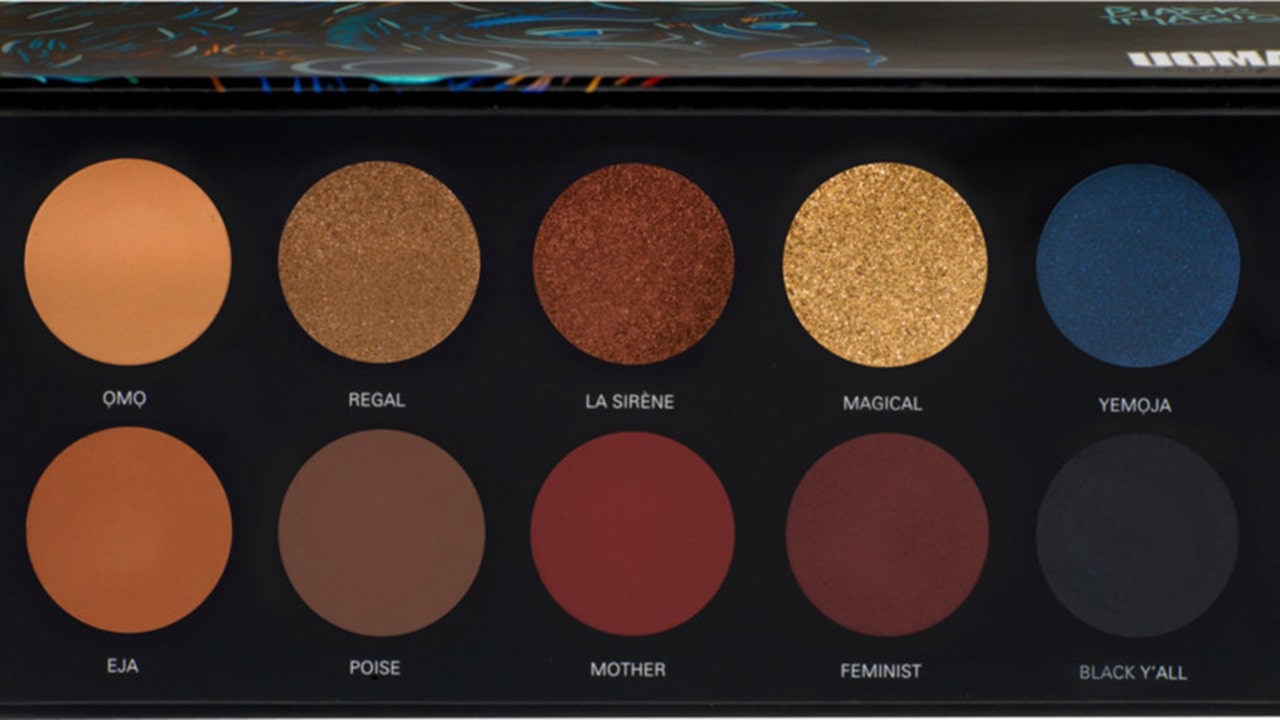 This multi-functional palette can pull off both day, and night-time looks as it has a great buildable capacity, and the creamy pigmentation of the colors looks fabulous on the skin.
Best For Pale Skin: Too Faced Sweet Peach Eyeshadow Palette
Only brown and nude eyeshadows come into our minds as a perfect match for eyeshadow palettes when it comes to pale colors, which can often get quite dull. Thus, if you think likewise and want to find a different match for your pale skin, then one of the best eyeshadow palettes you can look for is the Too Faced Sweet Peach Eyeshadow Palette that has come up with some of the rare colors ranges that are specifically designed for people with lighter skin tones.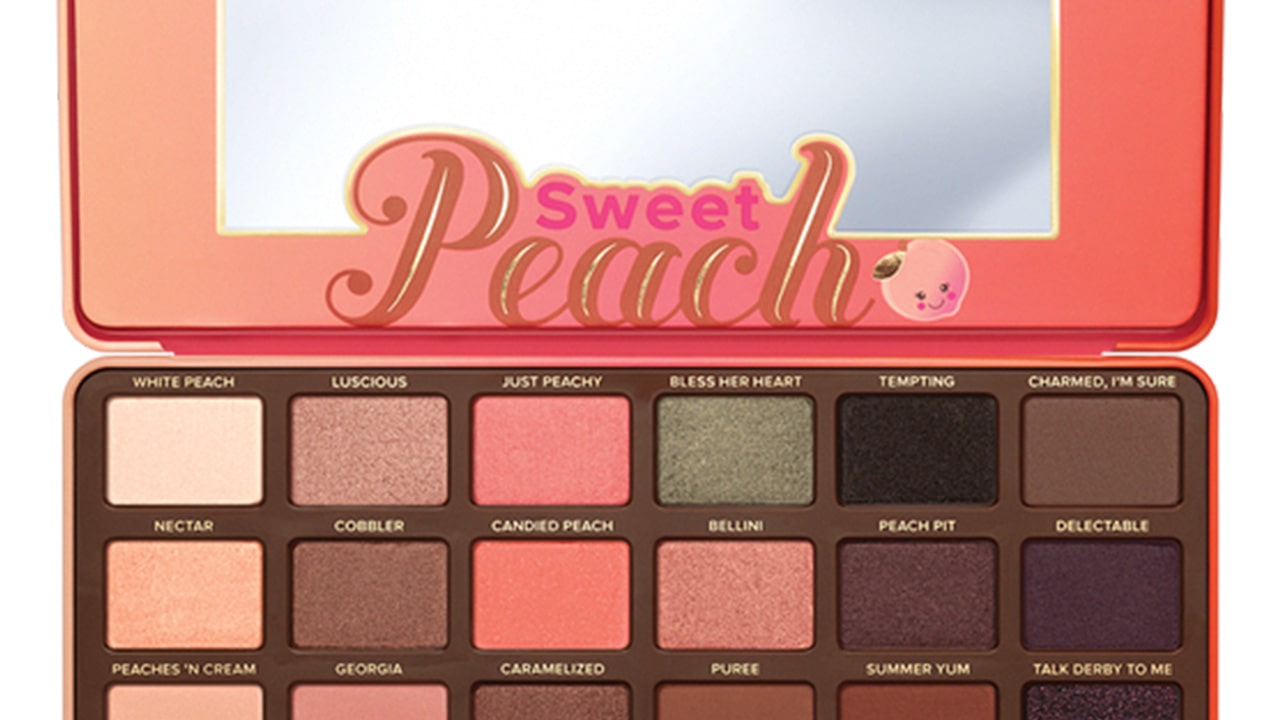 The thing we loved about this product is its diversity and creativity margins. With this single palette, you can pull off any look, and they will always look stunning.
Best Bronzy Warm Tones: Natasha Denona Bronze Eyeshadow Palette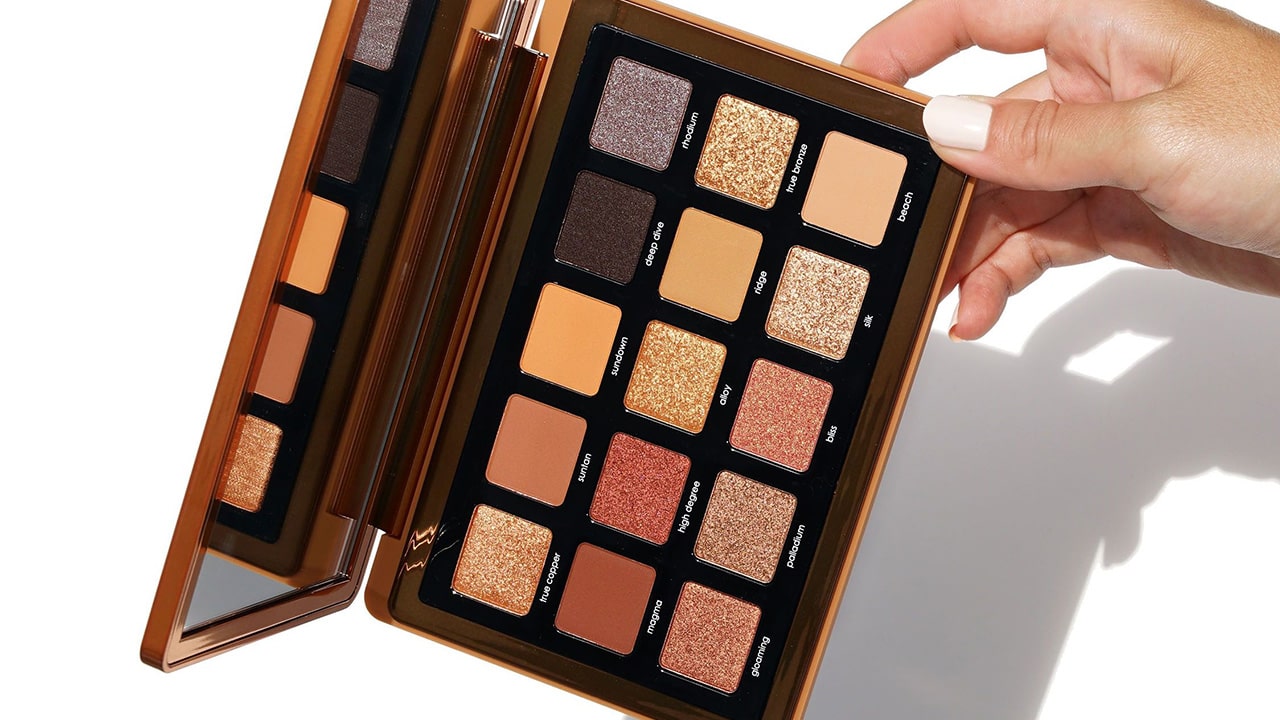 If you are a bronzy look-lover (just like me), expand your budget and go for the iconic Natasha Denona's Bronze Eyeshadow Palette. No matter if you are a beginner or a makeup expert, you can never go wrong with this palette, as the color selection of this palette is just mesmerizing.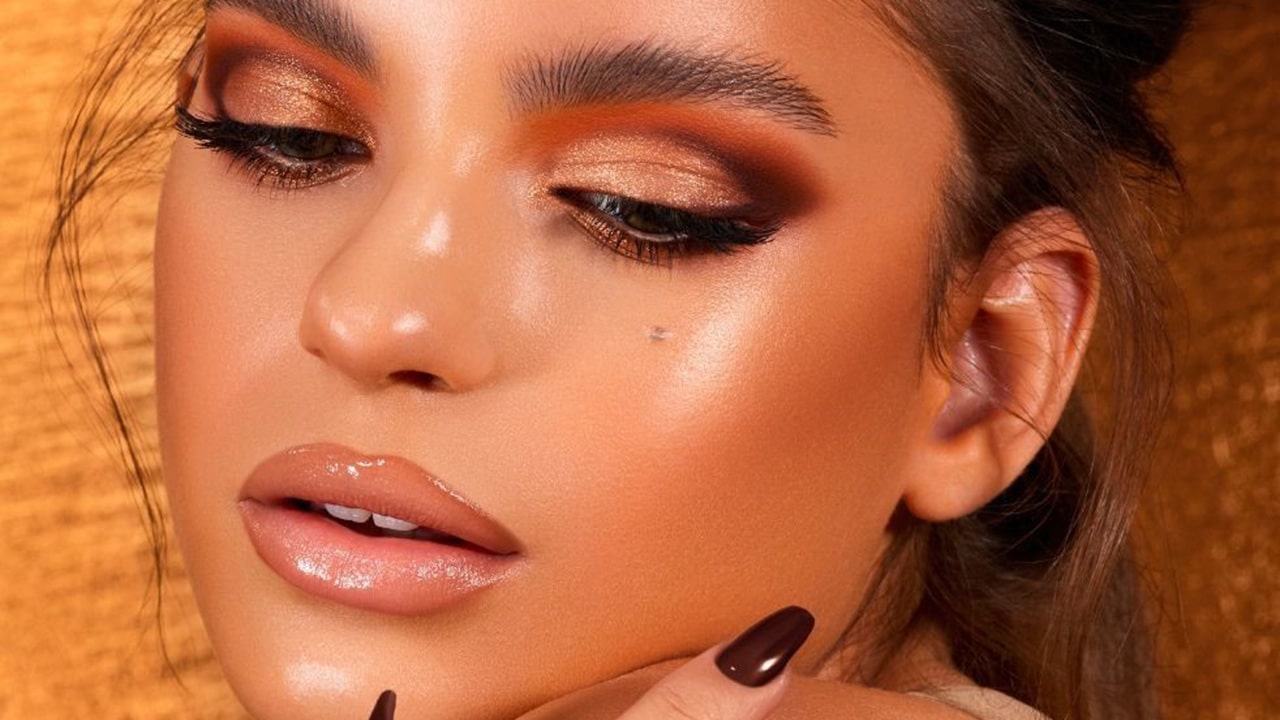 From classic copper to glamorous golden and beaming bronzes, this palette has everything that you will need for warm-toned smokey looks. This palette's creator has gone to deeper artistry levels with its universal shade range that looks fabulous on every skin tone.
Best Burgundy Picks: Maybelline The Burgundy Bar Eyeshadow Palette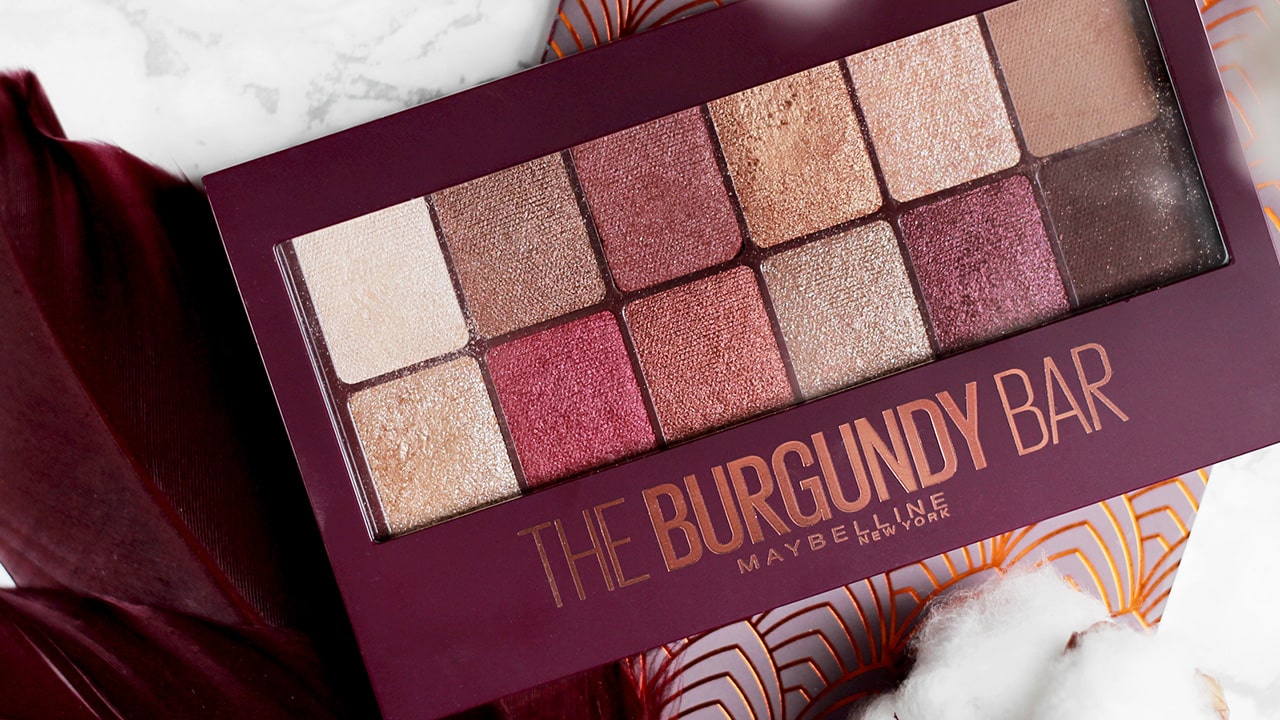 Burgundy is the most iconic color featuring in some of the best of the best eyeshadow palette. But this Maybelline drugstore edition is all about the tones and shades of burgundy with some OG nudes that will create the classic warm eye look.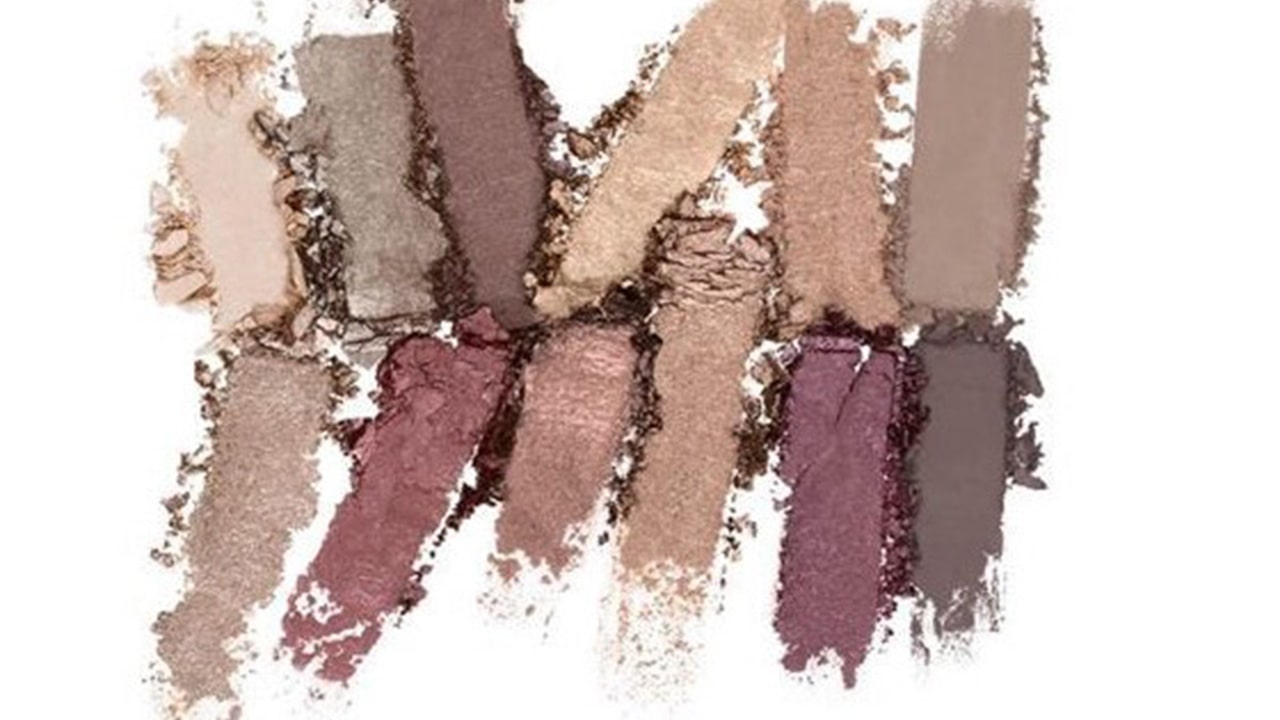 Through a source from Elle, it was revealed that makeup artist Num Wo who has worked with big names like Kylie Jenner and Rosie Huntington-Whiteley, uses this cult-classic product for creating her signature "Warm Dumpling Eye" look.
Best For Every Day Basics: Tarte Tartelette in Bloom Clay Eyeshadow Palette
If you are looking to spice up your daily office-wear look with some basic eyeshadow addition, then the best eyeshadow palette option to consider is the Tartelette Bloom Clay palette. Although the palette swims as a bit pricy for an everyday look, the carefully selected colors and fine textures justify its price.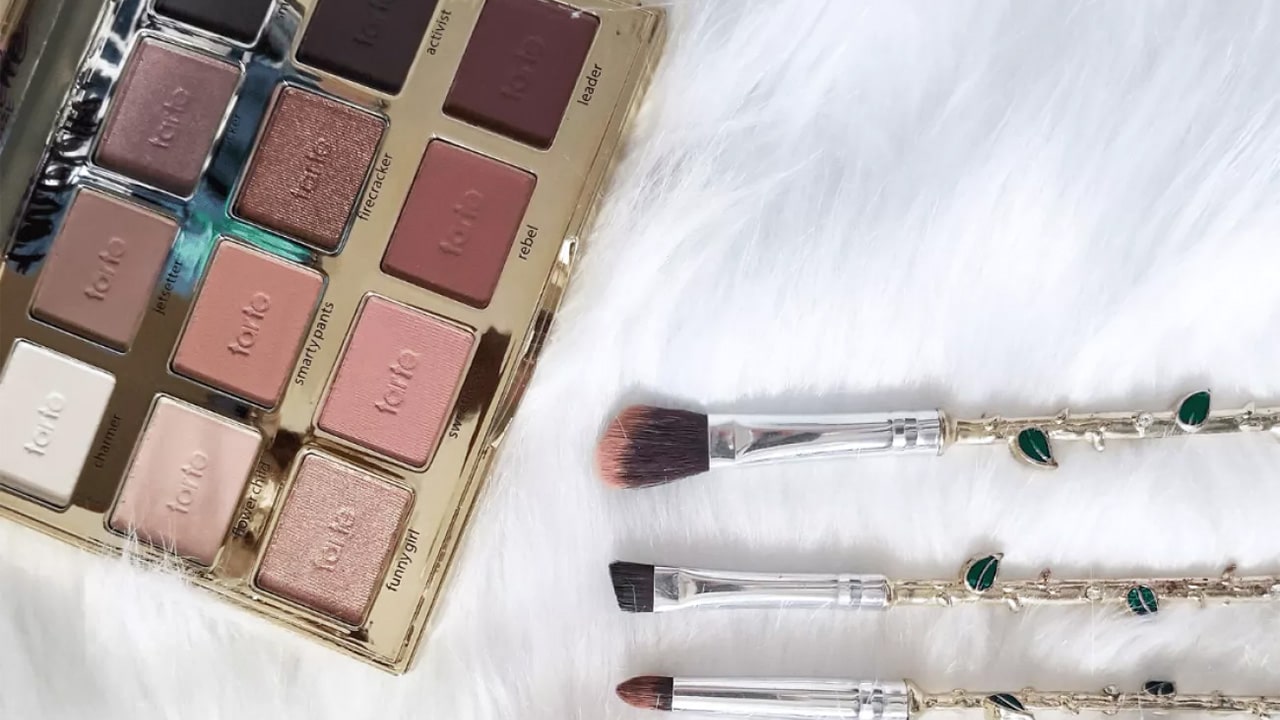 Keep your budget a bit extensive for this product, and we assure you that you will not regret spending on it. Both the shimmery and matte shades are buildable and can pull off both minimalistic and warm-toned smokey looks that will add a next-level definition to your basic look.
Best 80s Blue: Dior 5 Couleurs Couture Eyeshadow "Denim"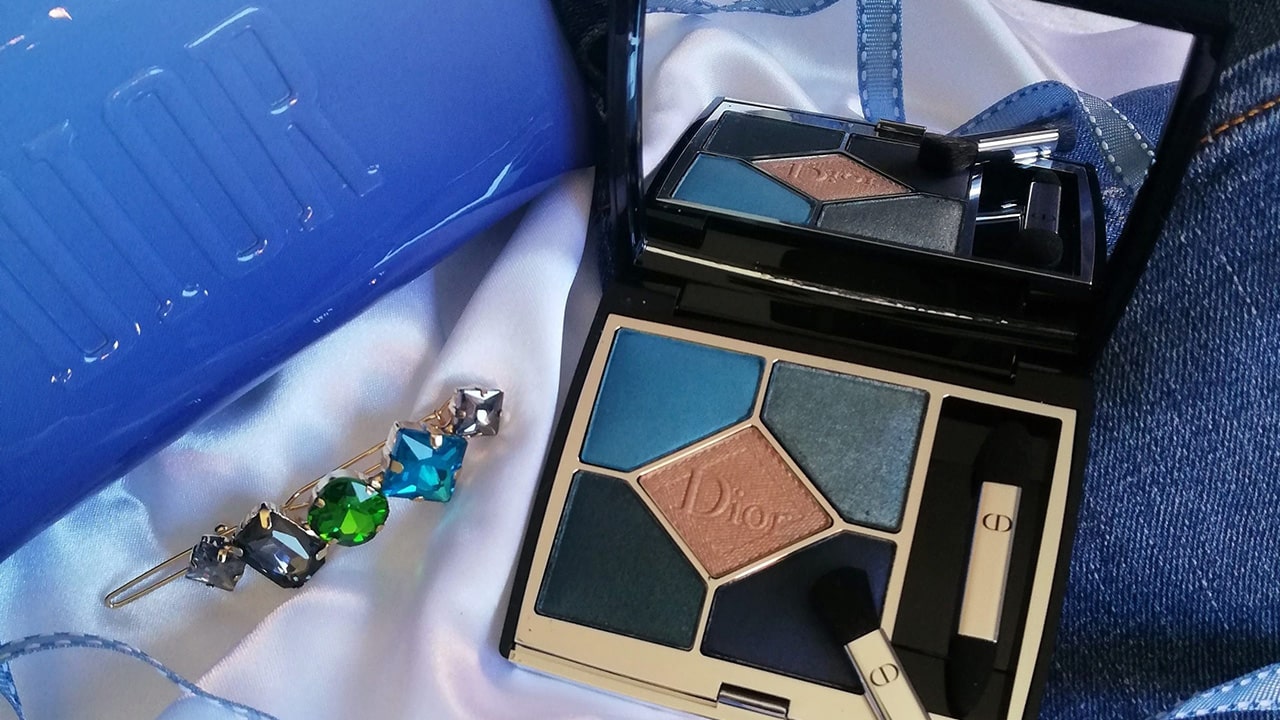 If you love 80s fashion, then you would also remember the iconic blue eyeshadow. The perfect blue of that era is portrayed in this Dior 5 Couleurs Couture Eyeshadow Palette in the shade Denim. This palette is all about the shades of blue, with one nude color used as a base.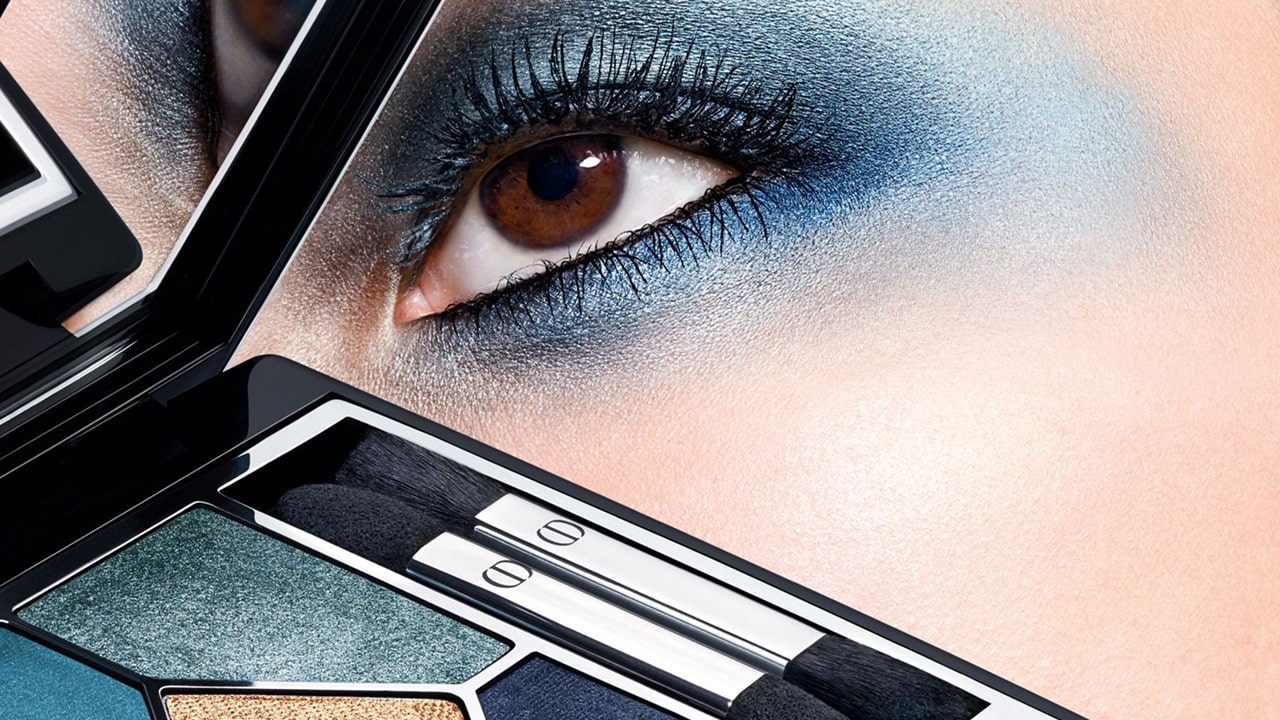 The palette might look a bit pricy for its size, but it's high-fashion and is ideal for someone who wants the best of the best eyeshadow palette featuring the trendy blue shades. The shadows are suer-pigmentated and offer a perfect application. Besides the high-quality eyeshadow, the palette also contains a two-sided brush and applicator to give you the finest application's ideal experience.
Best Neons: Huda Beauty Neon Obsessions Palettes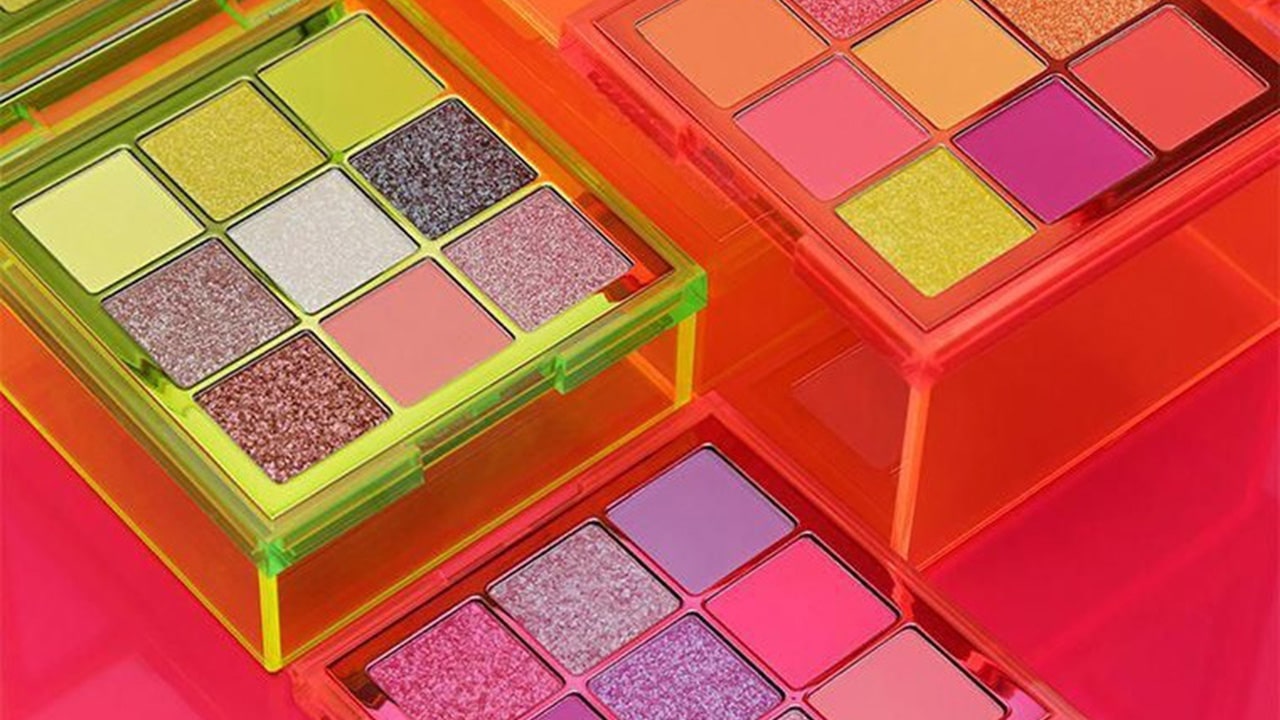 If you love colorful neons and one to two such eyeshadow pans that fail to satisfy your desire, then I guess you are missing out on the Huda Beauty Neon Obsessions Palette range infamous for showing its artistry in creating the perfect colorful monochromatic tones.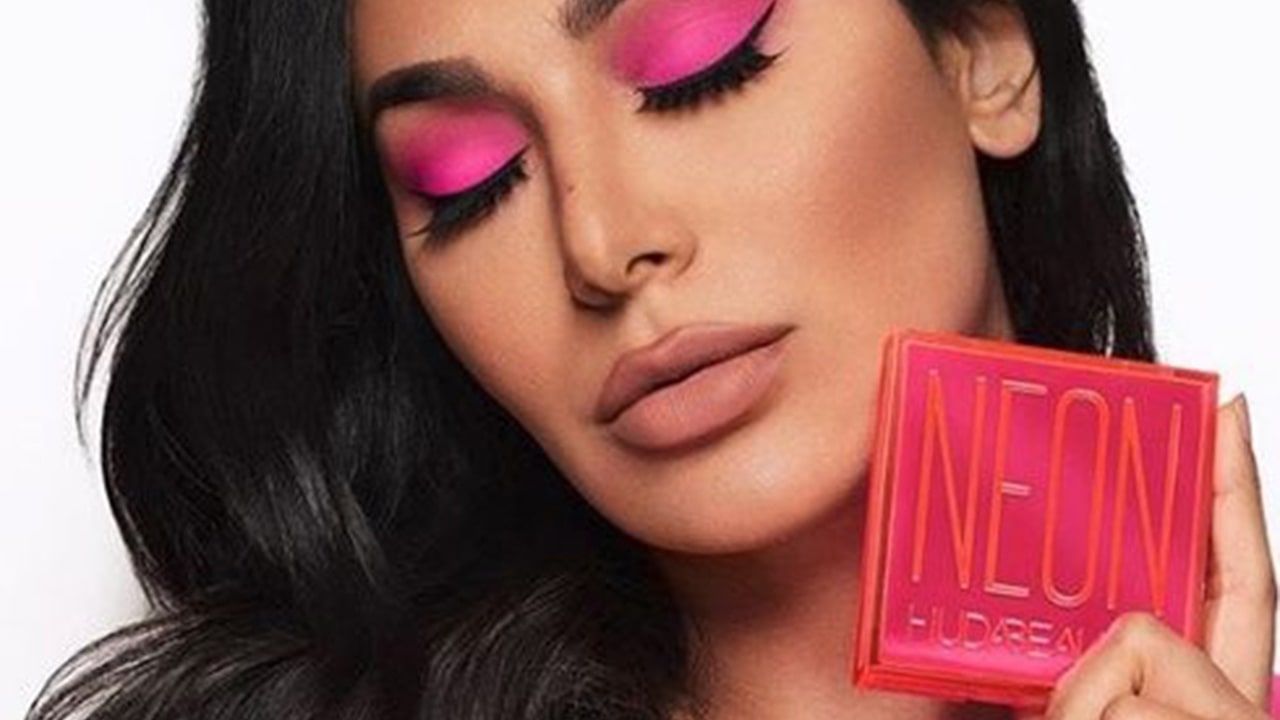 As its name, the shadows are super pigmented, including both the shimmery and the metallic ones. The range comes in three shades, i.e., the orange, green and pink tones, and seriously it is a strenuous task to pick just one out of such beautiful shades.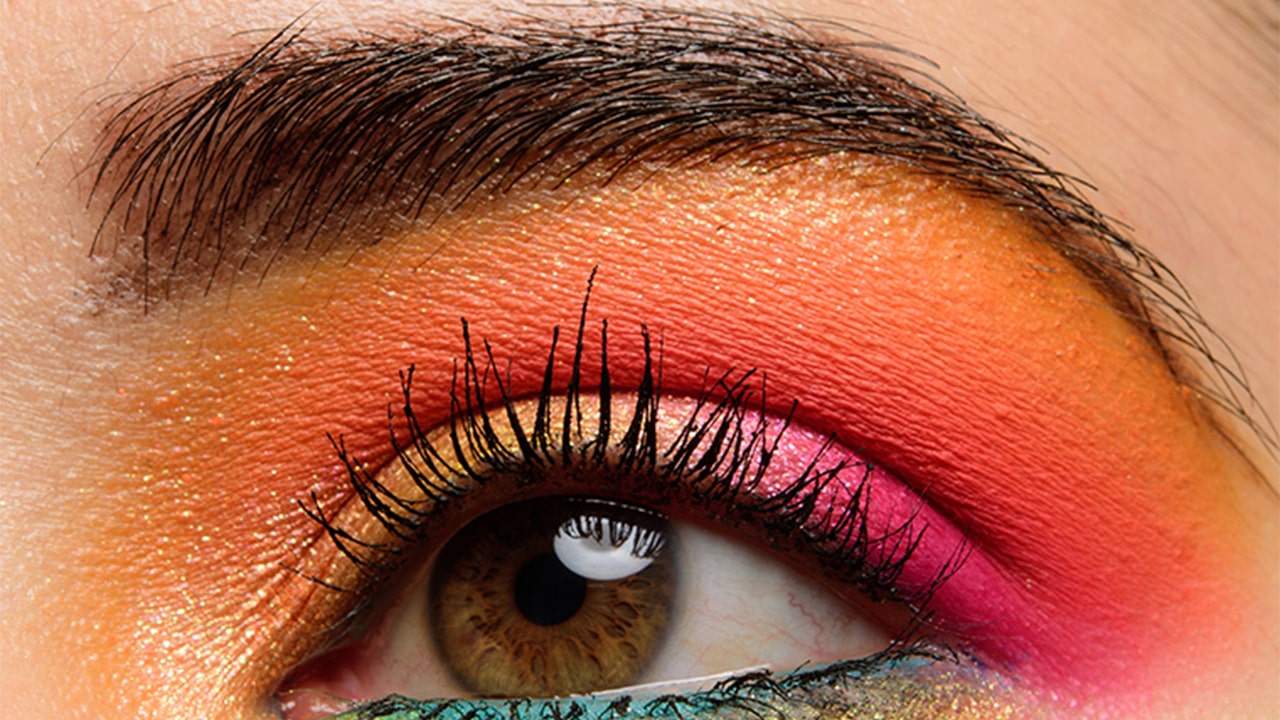 Best Brights: Juvia's Place Zulu
Love brights and eccentric colors? One of the best eyeshadow palettes you can try out then is the Juvia's Place Zulu palette. The 9 distinct shades in this palette have everything a makeup artist can wish for.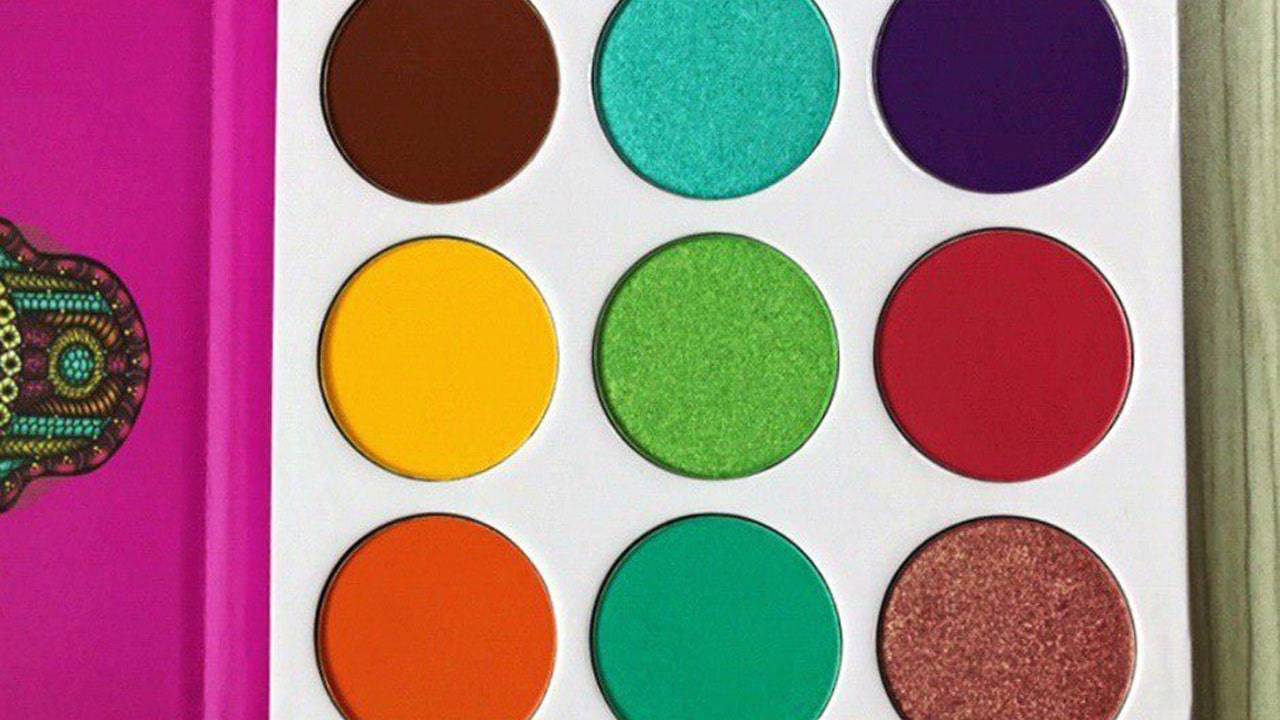 All the colors are super pigmented and if applied with craft then it can pull-off some of most trendiest looks. Both the shimmery and matte shades offers a smooth texture with comfortable and long-lasting application.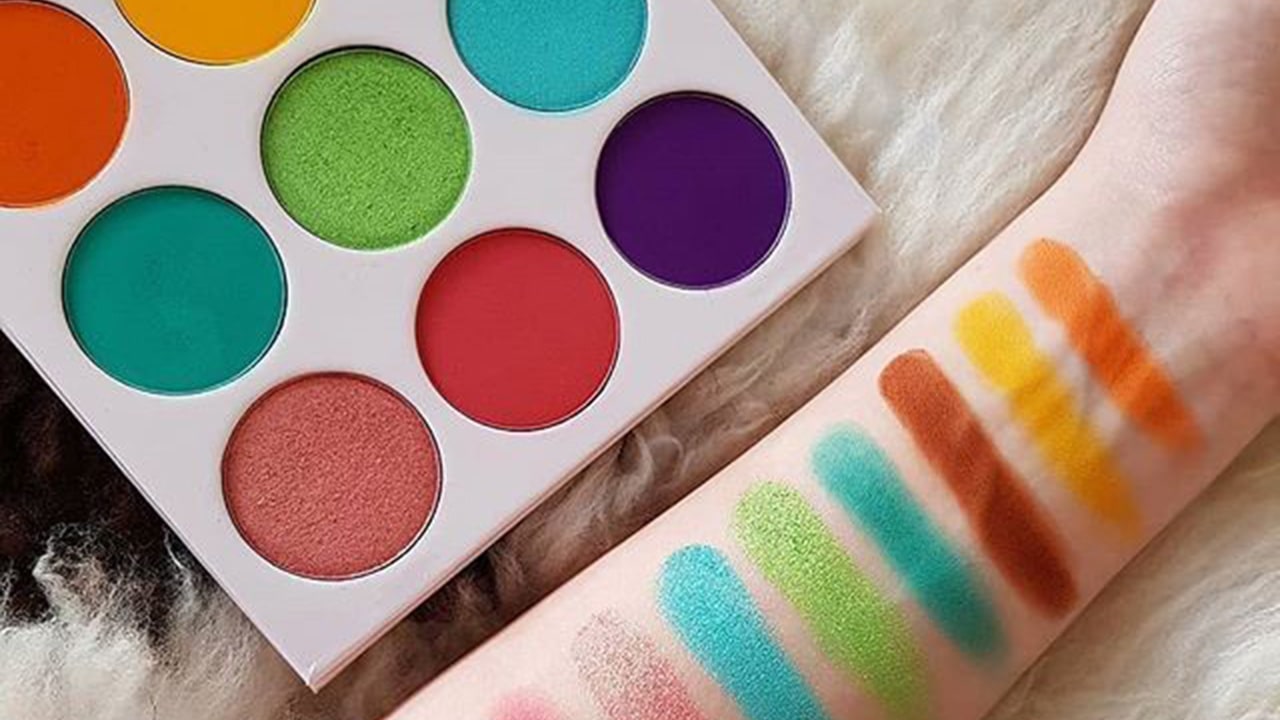 Best Nudes: Too Faced Born This Way The Natural Nudes Eyeshadow Palette
Undoubtedly, this decade is all about the nudes, and this trend likewise flows for eyeshadows too. One of the best eyeshadow palettes that features a complete range of crucial nudes is the Too Faced Born This Way The Natural Nudes Eyeshadow Palette. The 16 nudes in this palette are all the nudes that you will need for minimalistic to nude to classic smokey looks.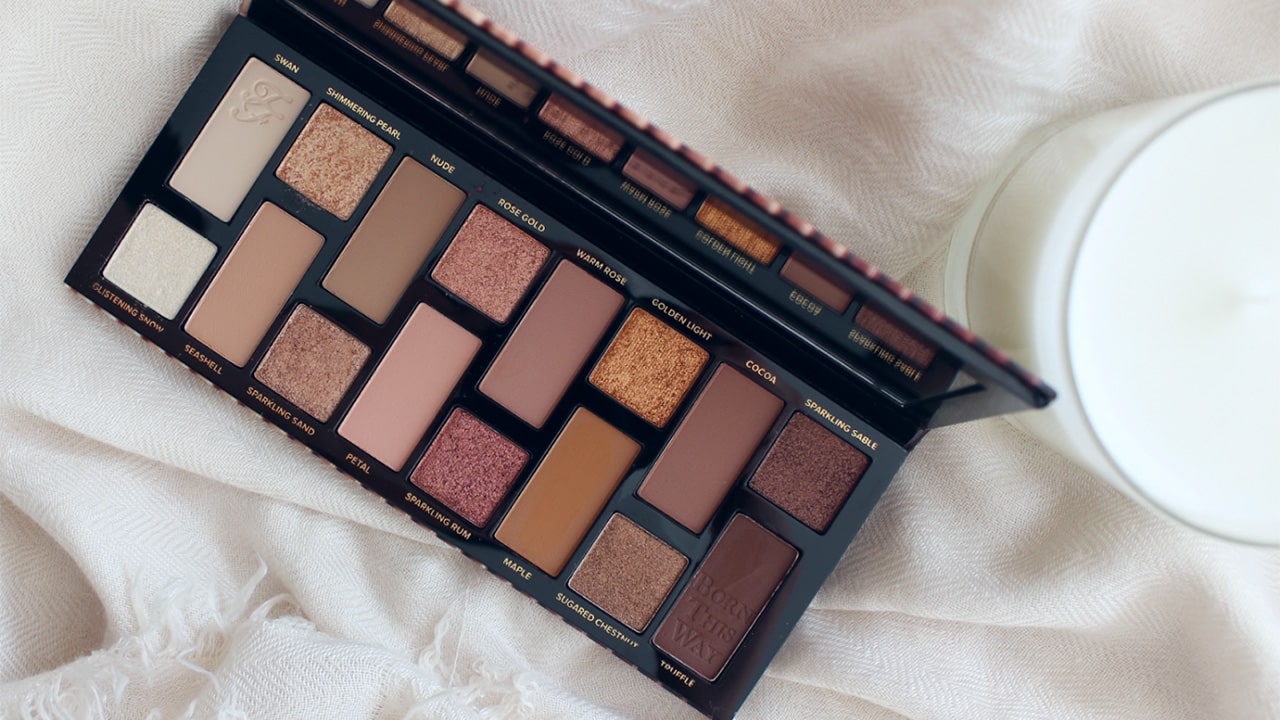 From matte finishes to mettalic textures and shimmery shines, this palette gets extensive with formulas along with its shade selection. Apply it with a finger or a brush, you will never face any difficulty in their application as they are quick to apply and easy to blend.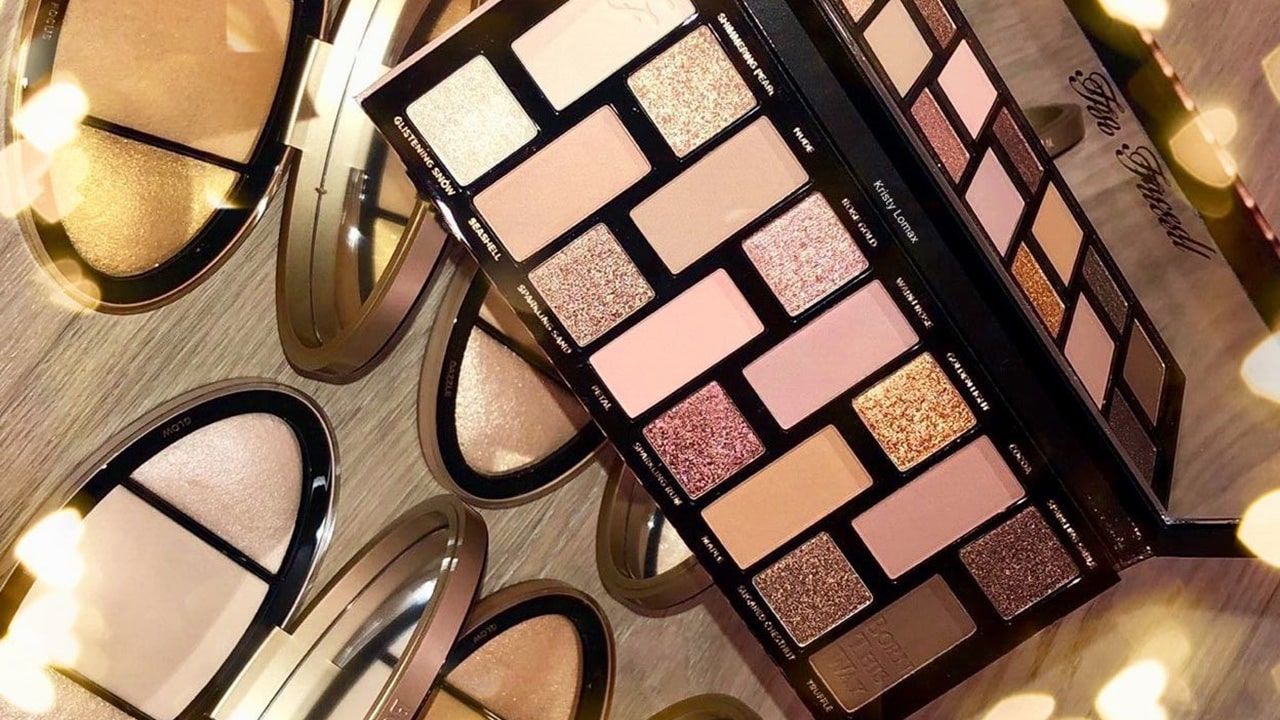 Best Smokey Eye: Naked Reloaded Eyeshadow Palette
One can never miss the OG Urban Decay eyeshadow palettes when it comes to the best eyeshadow palettes. Although the iconic Naked eyeshadow palette is discontinued, some other gems from the brand deserve makeup lovers' attention. If you love a classic smokey look, then nothing is better than the Naked Reloaded Eyeshadow palette that is just as satisfying as its discontinued sibling was.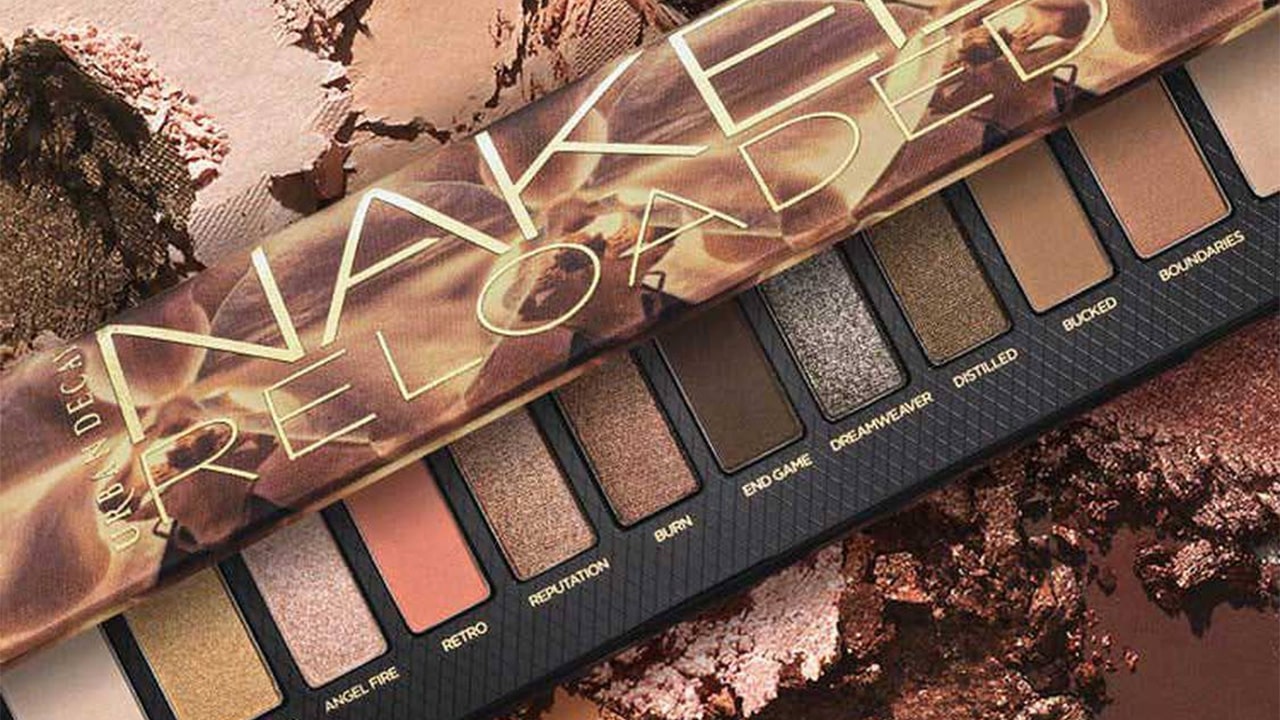 This eyeshadow palette has everything that you will need to create a classic smokey eye look. It has null fallout, buildable colors, and a fantastic texture- all the qualities that make constitute the best eyeshadow palette.
Best Shimmers: Pat McGrath Labs Mega Mothership- Celestial Divinity Eyeshadow Palette
Shimmers are quite hard to find in palette forms, but luckily we have some gems in this section too. One of the best eyeshadow palettes in this regard is the Pat McGrath Labs Mega Mothership: Celestial Divinity palette.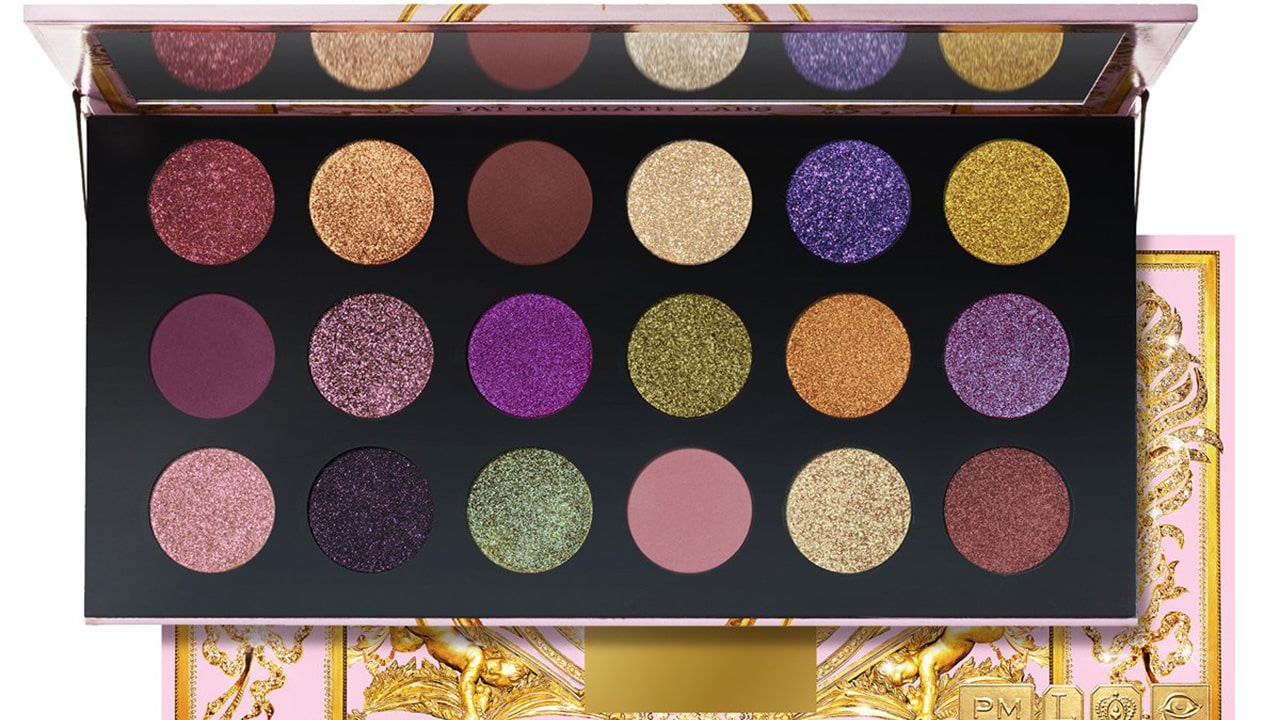 This 18-shade palette features three mattes with a diverse array of stunning shimmers created to match every skin tone and are super pigmentated. One of the reasons why we declare this product as one of the best eyeshadow palettes is that you don't necessarily require a concealer or sticking base under these shimmers. They are already super smooth in texture and applies easily to the skin.
Best High-end Palette: Pat McGrath Labs Mothership VIII Eyeshadow Palette
If you have an extensive budget for buying your next palette and you want to invest in the right high-end products that look lavish as well, then Pat McGrath Labs Mothership VIII is one of the best eyeshadow palettes that looks like rich, applies like rich, and feels like rich too.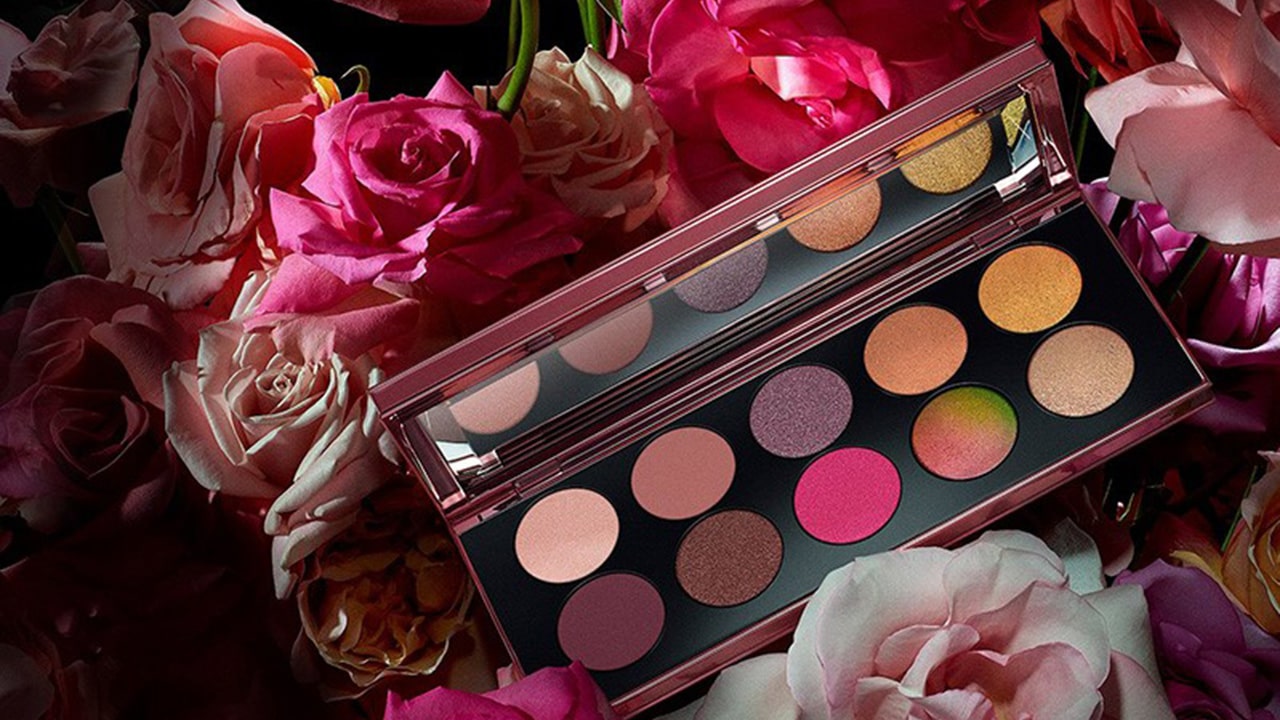 All the shades in this palette are finely made with great pigmentation and a smooth texture. But what makes it the best eyeshadow palette is its 'trichrome' metallic shade that shifts its color into three different tones upon reflection at different angles. This shade does not only look like this but indeed gives a trichrome finish on the lid that literally looks mesmerizing.
The Universal Palette: Charlotte Tilbury Luxury Palette Pillow Talk
If you are too confused about finding the best eyeshadow palette according to your skin tone, why don't you go for the universal shades? Yes, with Charlotte Tilbury Pillow Talk Luxury Palette, this is pretty possible.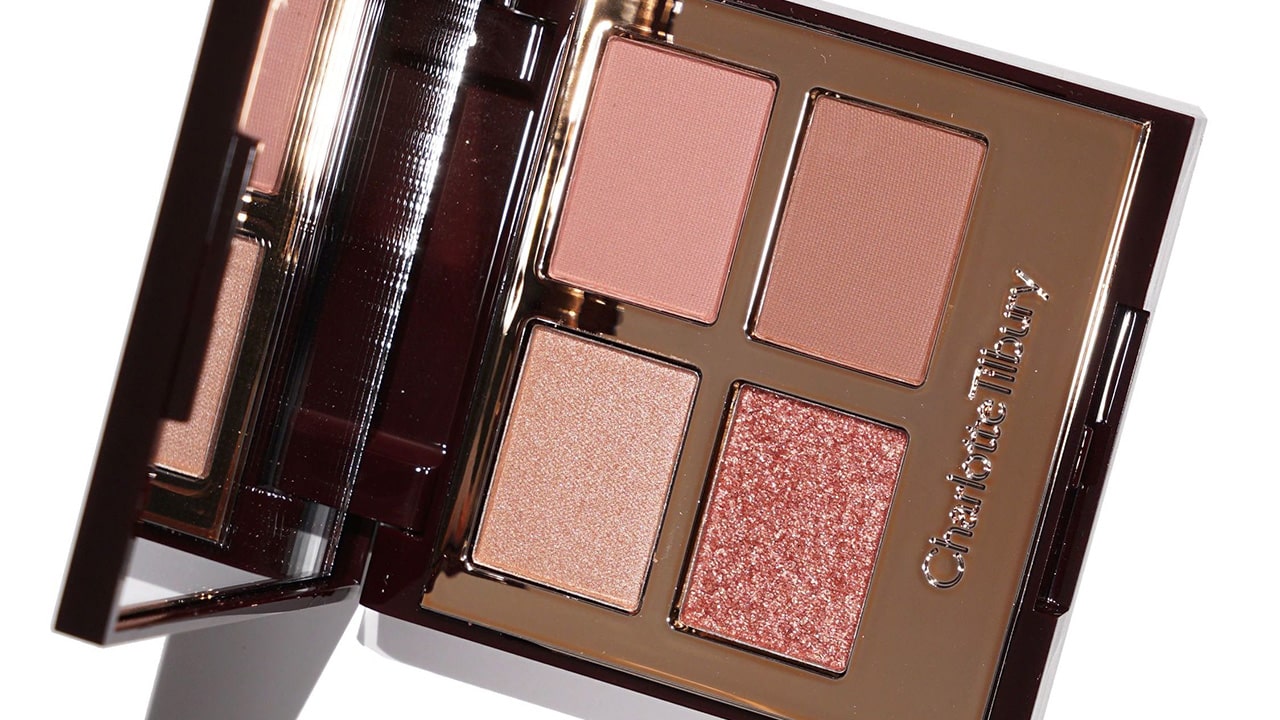 Although the palette is just restricted to a quad, yet the four colors are more than enough to create magic on any skin tone. Believe it or not, Charlotte Tilbury's products are the finest in their class and quality, and this product is no exception. The creamy pigmentated shades provide an easy application and feel comfortable and smooth to wear.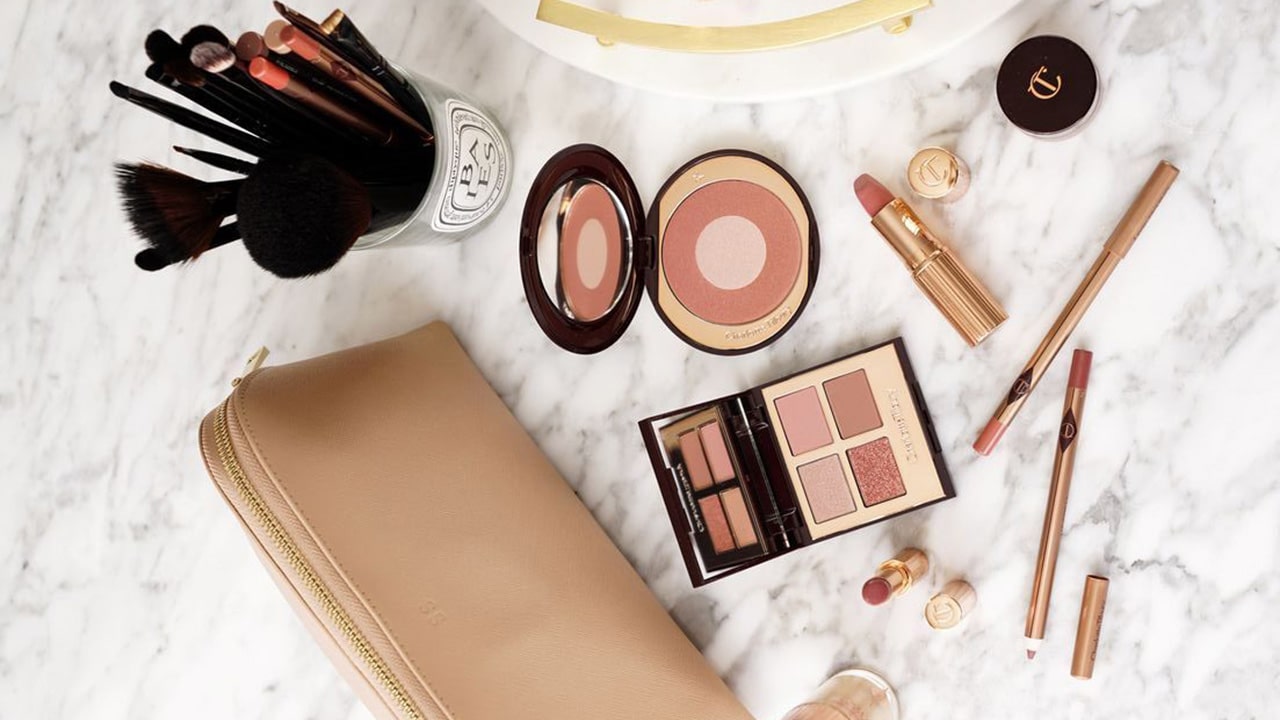 These were some of the best of the best eyeshadow palette picks for 2023, tell us your best eyeshadow palette from the above ones and describe why you love it. We would love to hear from you.