How to Get Rid of Double Chin?– Double chin refers to excessive fat or losing skin beneath the chin, which results in a drooping appearance and visible sagging. It also impacts the appearance of your face as it makes an illusion of a heavier or less defined jawline. So it can make you self-conscious and affect your overall self-esteem.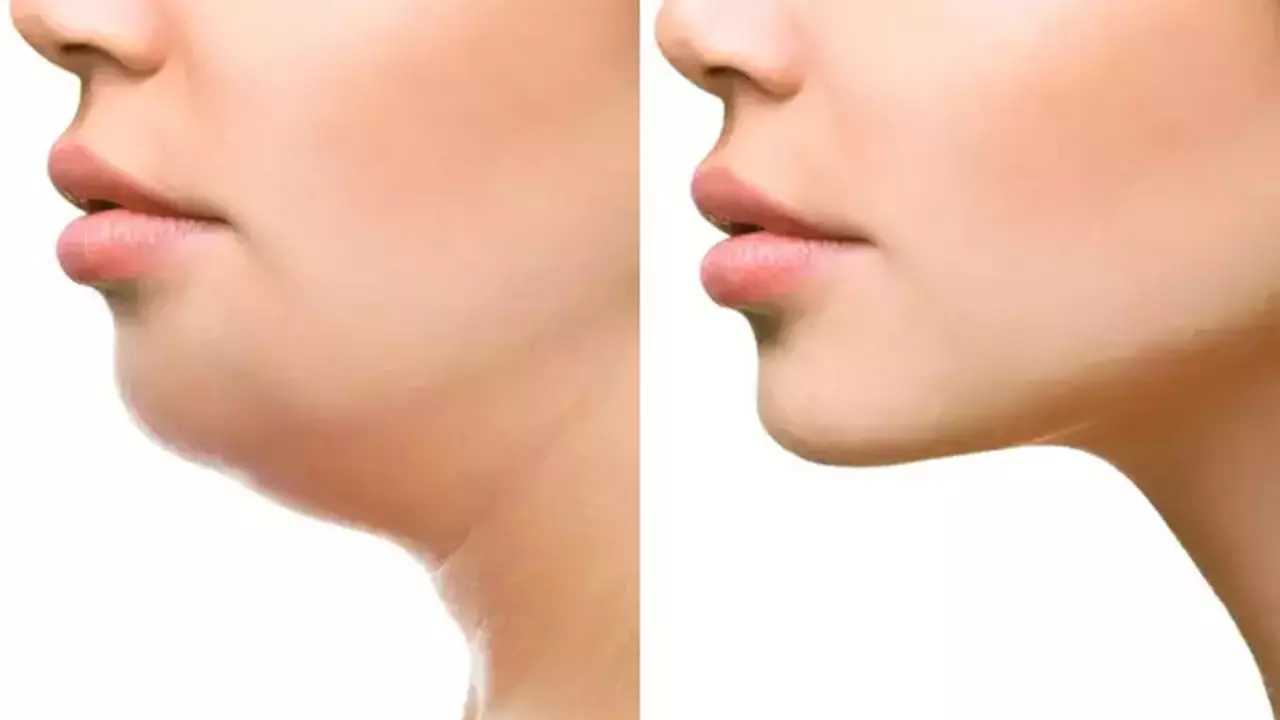 Read Also: Summer Survival Guide: Beware of These 5 Dehydrating Foods.
Some people might look older or less youthful due to the issue of a double chin. It may affect your confidence in meetings and when talking with your colleagues or friendly. All over, it can make you discomfort. Various factors might contribute to the double chin problem, varying from human to human, including genetics, weight gain, age, and loss of skin elasticity. So here we are today with the solutions that will help you to get rid of double chin. If you are also struggling with the double chin problem, read this article to the end.
Factors contributing to the development of a double chin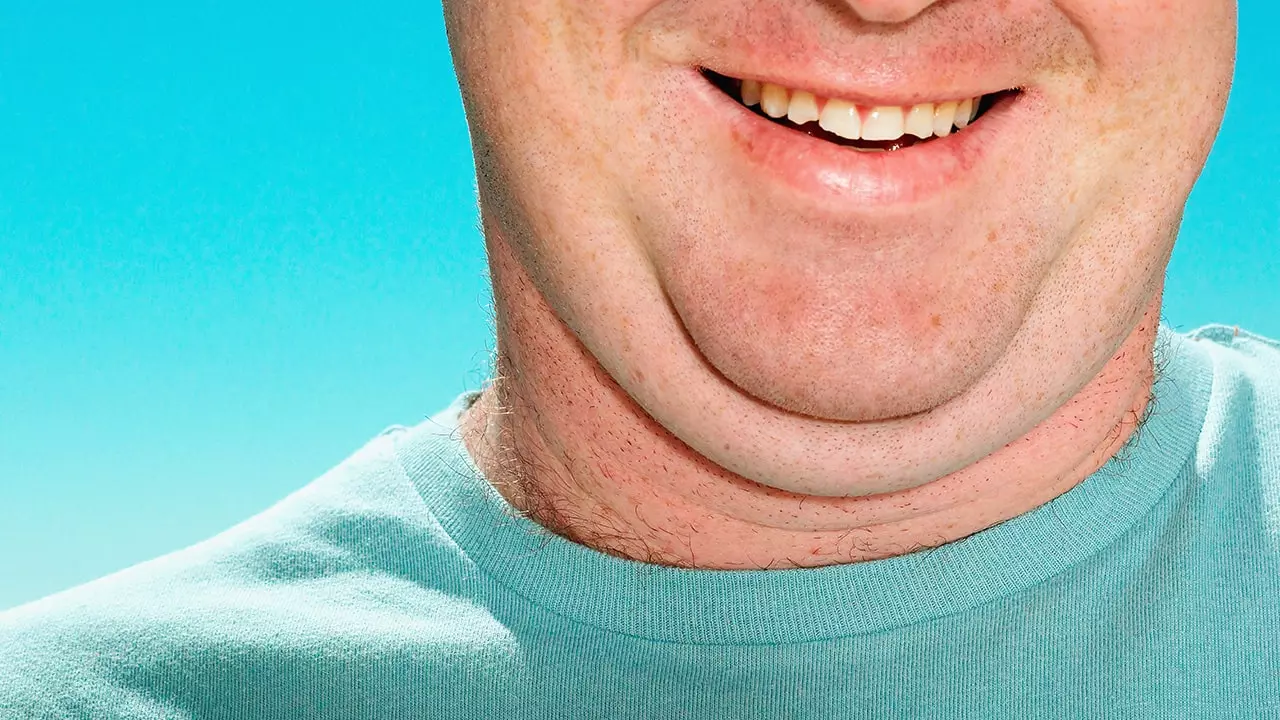 Genetics
If any of your family members have a double chin, then there is a higher chance of you having the situation of a double chin. Sometimes one might have the problem of storing excess fat beneath their chin that goes from generation to generation.
Age
Sometimes when we age, the muscles which support our chin area start losing their elasticity and goes weaken, which leads to the formation of a double chin.
Weight gain
When you are suffering from issues of obesity or excessive weight gain, then there are higher chances of you having a double chin. Because with excessive weight, fat accumulates around various body parts, including your chin.
Poor posture
If you are in the habit of following a poor posture, it can also lead to a double chin problem. It can weaken the muscles around your neck and chin and thus results in the formation of a double chin.
Lack of exercise
Sometimes when your body is not getting enough physical activity, it also leads to the formation of a double chin. Not doing enough physical workouts or engaging your body weakens your muscles, thus forming a double chin.
How to Get Rid of Double Chin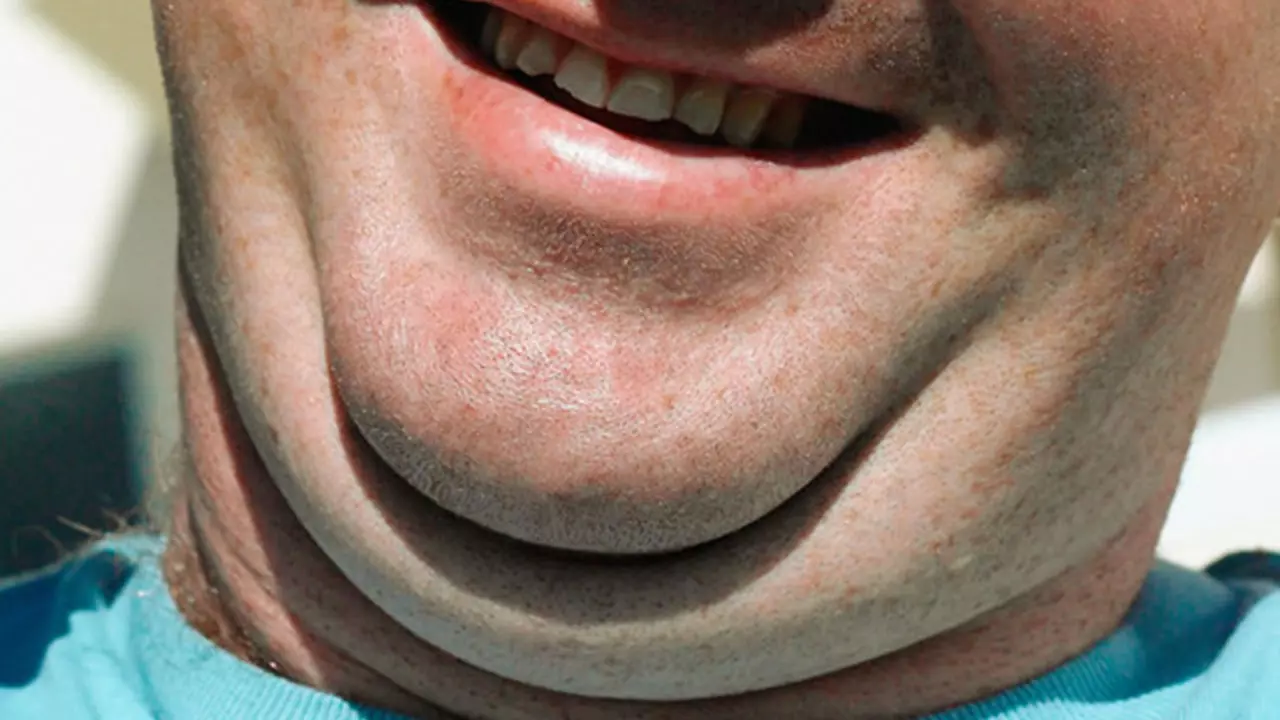 Facial Massage
A facial message is the best way to get rid of double chin. For this process, the morning time will be the best. You should wake up early and engage your face in 05-10 minutes of facial massage daily. Start massaging your face gently in a circular motion through your fingers, starting from your forehead and slowly down to your cheeks and then your chin. Repeat the process for 05-10 minutes daily, and you will be able to see the results within some weeks.
Avoid sweet drinks
Sugary beverages are not suitable for our health. It can lead to various health problems, including the problem of spikes in blood sugar levels and obesity. So if you want to get rid of double chin, you should avoid consuming sugary beverages and go for natural and whole fruit juices instead.
Getting Enough Sleep
Sleep plays a vital role in our life. Getting proper sleep helps our body function smoothly and helps restore and repair the cells. But if not getting proper sleep, it affects our body and also leads to the accumulation of fat in different parts of our body. So if you want to get rid of double chin, you should also start caring for your sleep. You should get enough sleep, 7-8 hours every day. Take care of one thing: you should get quality and constant sleep so your body can get time for restoration.
Salt intake
People with the problem of a double chin should take care of their salt consumption as more salt consumption leads to swelling in the body by lowering the body's water level. So if you want to get rid of double chin, start reducing your sodium consumption so that water in your body may remain intact and reduce the swelling on your face, resulting in a double chin problem.
Exercise Required
Our last tip on how to get rid of double chin is to engage yourself in some physical exercise daily. Because regular exercise not only helps you stay fit physically but also boosts mental power. So exercise daily, burn extra fat off your body, and get glowing skin.
So these are some of the best tips to help you quickly get rid of double chin at home. There is no need for any extra surgery or medical treatment. But still, if you want to remove a double chin quickly, you can consult your healthcare expert for any medical treatment.
To get more of our exclusive content on Health Care and Lifestyle. Follow us on YouTube and Instagram.