Hair removal methods, no matter which kind they belong to, are a need in every person's life. These hair removal methods are the basics of our life, and monitoring whether these methods are appropriate for the body is essential.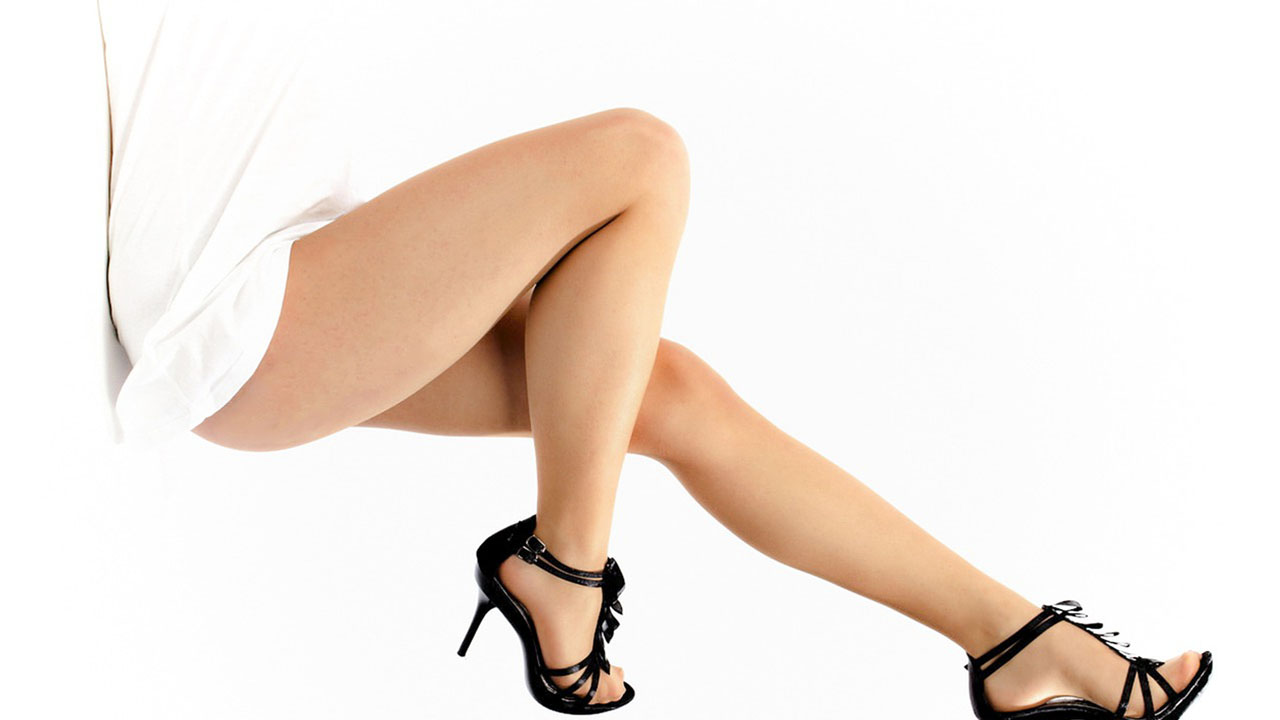 Hair is a part of our body. It grows nearly all over the body. But not every time we want all those hair sticking to our bodies, and thus we need absolute and appropriate hair removal methods that can work without harming our bodies.
But to find your ideal hair removal method, one needs to check out what skin type he/she does have. And after you find which skin type you own, you have to go for a hair removal method that compliments your type.
Here we have bought some of the best hair removal methods and the accurate way to use them.
1 Shaving
When it comes to hair removal methods, then shaving cannot be missed at all. It is one of those methods that probably everyone has tried. It is an instant and painless method for getting rid of hair, no matter if they are public or not. But shaving those people with dry or sensitive skin is an option they better want to skip. Because this hair removal method, if not correctly used, can leave their skin with rashes and utter dryness, resulting in the formation of blunt tips on the skin.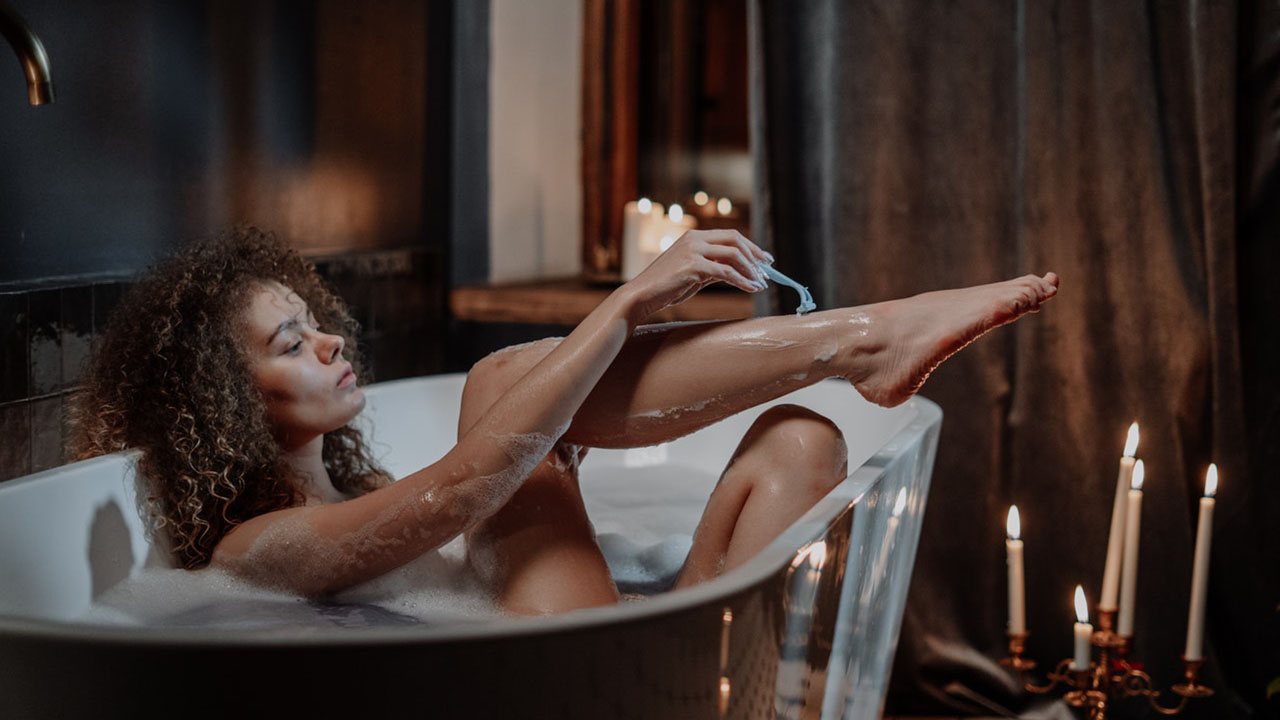 Women usually have more sensitive skin compared to males and what terrifies them regarding shaving is the blunt tips that the shaving leaves behind. Therefore to avoid them, you should consider adopting the following rules.
But it does not mean shaving on dry, sensitive skin is practically impossible. There are techniques and appropriate methods that you can adopt for shaving if you have similar skin. Proper use and technique will surely turn this hair removal method from a big no to a large yes into your little black book.

Authentic Rules of Shaving

If you adopt a proper and authentic method of shaving, then this hair removal method is suitable for all skin types. If you are not following the exact shaving procedure, it might also hurt your skin.
The foremost rule of this hair removal method is never to shave on bare and dry skin. Therefore, first of all, soak the area you want to shave. Wetting them up will soften the hairs making the removal easier.
Does Shaving At Night Make a Difference?

Shave at night. Yes, shaving at night will help the hair retreat back into the follicles as the skin swells up.
The Ugly Friction Problems
Now the step is to reduce the friction between the razors and the skin. Although it might not be a problem for oily skin, it is a point to be concerned about when it comes to dry or sensitive skin. To reduce the friction, try using shaving creams and gels on the skin to cancel out those difficulties. In fact, if you have oily skin, you can still opt for this method, as applying creams and gels will not only help reduce the abrasion but also moisturize and prep the skin for further procedure.
The Direction of the Shave
The next step is a bit controversial. The shaving direction; you might have come across some discussions that conclude that shaving in the opposite direction to hair growth is a way to go as it will help to remove the hair deeper from the roots and prevents the formation of blunt tips, and yes, it is quite right.
But it is one side of the story. Shaving in the opposite direction can leave you with shaving bumps and burns, and there are even chances of getting injured. Therefore, if you have sensitive skin or are a beginner at using this hair removal method, try shaving in the direction in which the hair grows. If carefully done, then this method will also remove the hair without the blunt tip formation.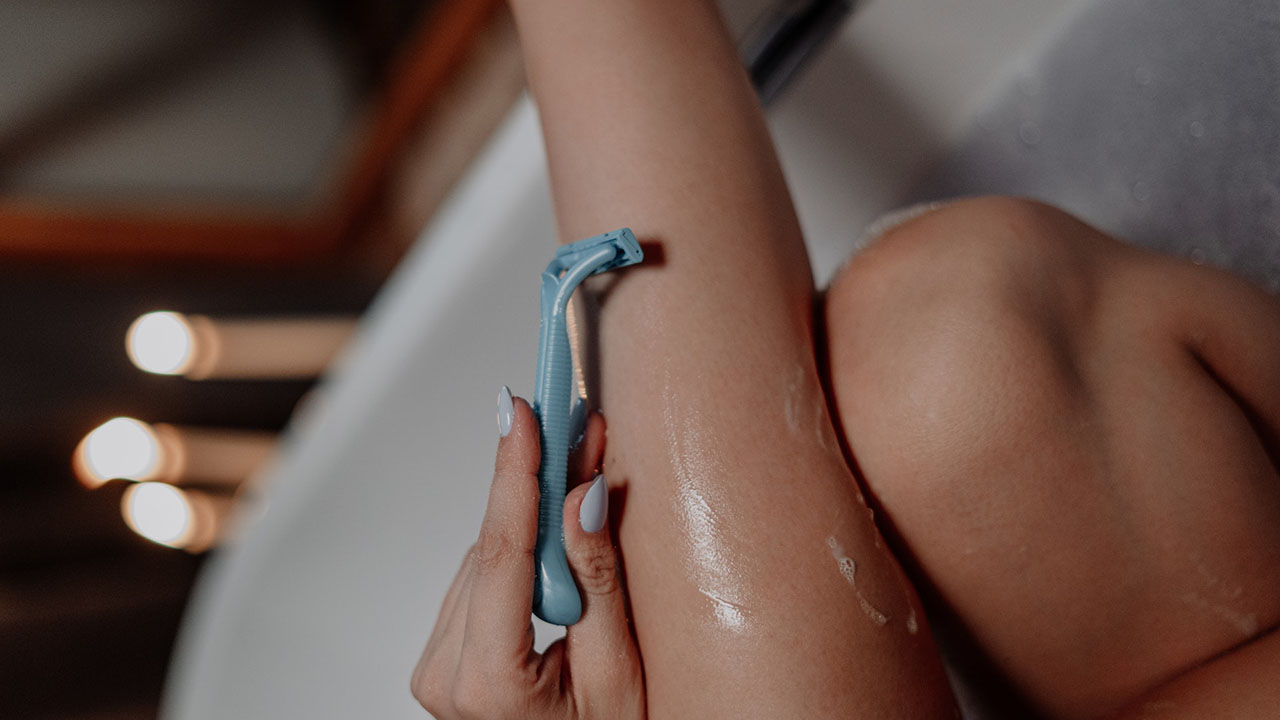 Proper Monitoring is Necessary
Shave carefully, under proper light. Move the razor slowly over the skin but ensure not to put too much pressure.
After shaving, wash your skin with lukewarm water or wipe it out with a wet wipe, ensuring all the cut-off hair doesn't stick to your skin.
Moisturizers as 'Aftershaves'
Apply a good moisturizer to prevent itching and soothe the skin. Prevent using those aftershave products that contain alcohol, as it can dry out your skin. Try using those that contain more natural and organic ingredients, like aloe vera gel.
Aloe vera gel-infused moisturizers are best in this regard. They soothe, refresh, and nourish the skin, and if you, unfortunately, have any 'razor burns,' it will also deal with that. One of such ideal moisturizers in the market is 'Seven Minerals Organic Aloe Vera Gel.
But if you are not into gel moisturizers or allergic to aloe vera, then you can also go for one 'Fur Fur Oil.' This oil is specially designed to keep pubic hair in good condition and can also be used as an aftershave. And if this information is not enough to satisfy, then let us disclose that Emma Watson cherishes this item, which is one of her holy grail products.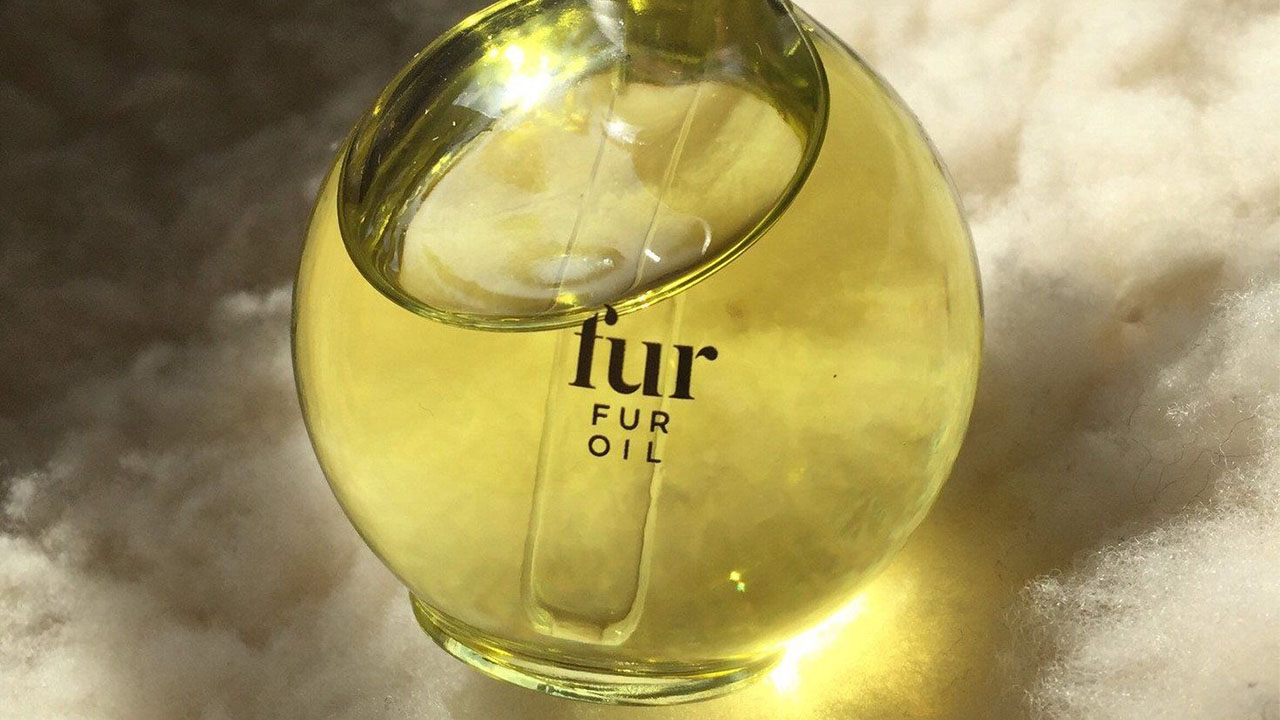 In an interview with Gloss, she revealed that it is her beauty essential in her words as "I'll use that anywhere from the ends of my hair to my eyebrows to my pubic hair. It's an amazing all-purpose product."
This hair removal method will remove your hair instantly without any pain, and it can ultimately become your favorite method for getting rid of unneeded hair.
2 Depilatory Creams
Another painless hair removal method that made it into our list of favorites is the depilatory creams which are more renowned as 'hair removal creams.' They are relatively more prevalent among people with dry skin. It is best to be used in sensitive areas, mainly the private parts, as it guarantees you are removing the hair without any bloodshed.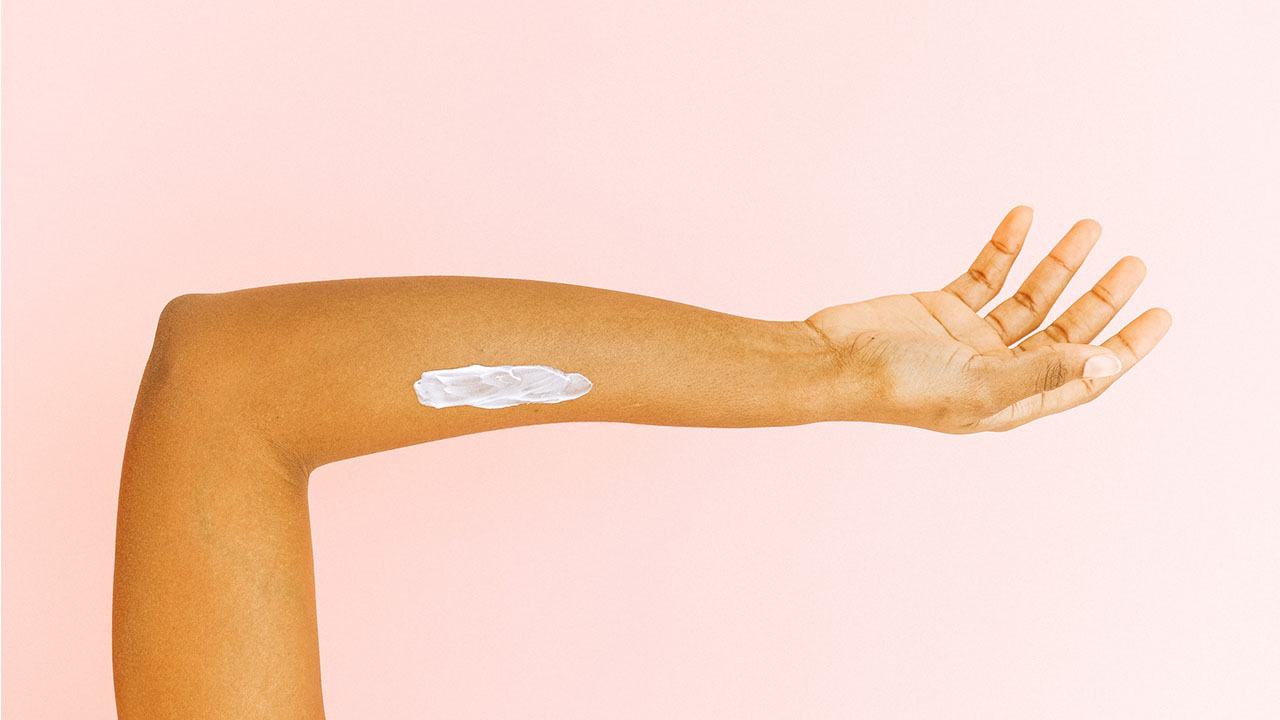 But still, you cannot say that depilatory creams are a safe hair removal method and are allowed to be used by everyone. You must have to check first whether you are allergic to it or not. For checking, apply it to a bit of part of your hand or foot first and then see if it's okay on your skin.
And one of the significant points you cannot miss is that you cannot use the same hair removal cream for your face that you used for your body. The depilatory creams for your body might contain chemicals that can cause a reaction or irritation on your skin.
But some people have complained that they notice skin darkening with this hair removal method. It happens because you are using the cream in the wrong way or you are allergic to it. Therefore, you must know the proper use of depilatory creams.
Proper Method Of Using Creams
Here is a set of rules you must consider before adopting depilatory creams as your hair removal method.
Choose the Product You are Comfortable With
Depilatory products are available in cream form, and you can also find them as sprays and gels. If you want instant hair removal, go for the sprays; gels are the way to go if you have sensitive skin or want hydration along with hair removal. But creams are the traditional kinds and cannot be missed when it comes to depilatory products. They are practical and suitable for all skin types. Some of the notable mentions from the three kinds are;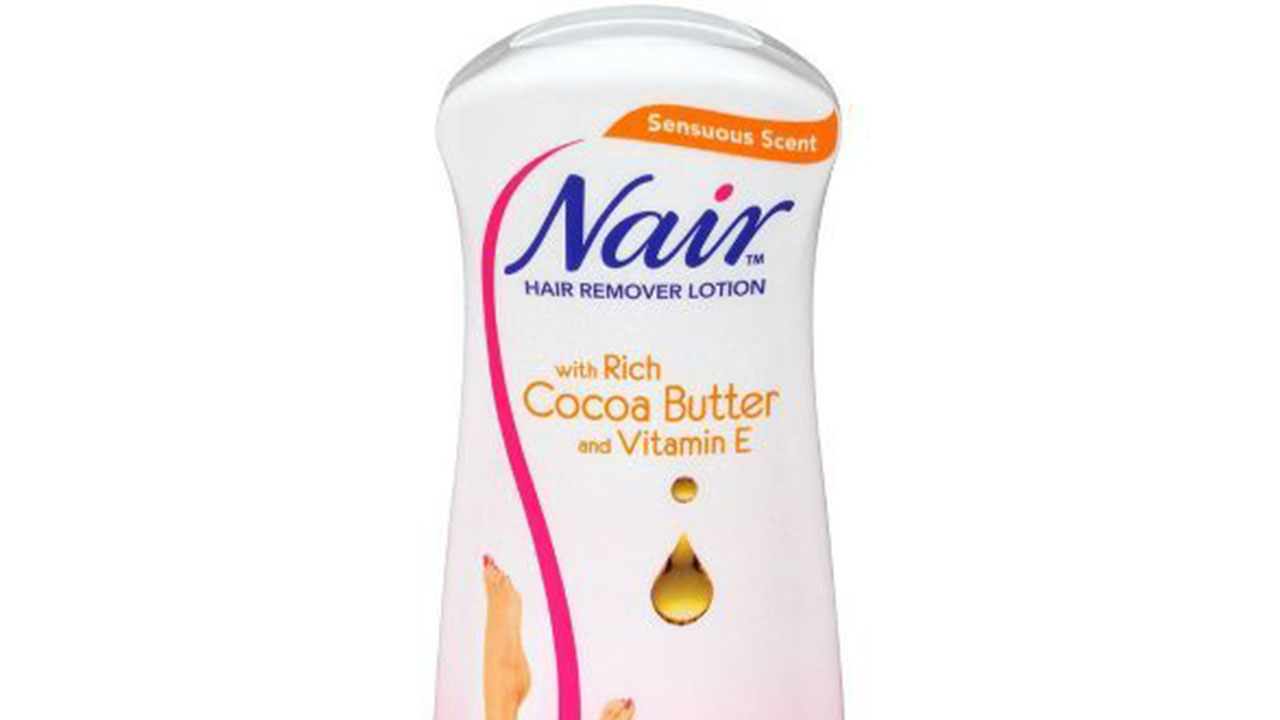 Cream: Nair Cocoa Butter Hair Removal Lotion with Aloe Vera and Lanolin.
Gel: Veet Hair Removal Gel.
Spray: Nair Hair Removal Spray.
After you have found your ideal depilatory type, the next step is testing the product and whether it suits you. Therefore, ensure not to apply a large amount of product on the skin before testing. Take a small amount of the product on your arm on a bit of part of your foot. Let it sit for 5-7 minutes, and observe if you experience any irritation or burning sensation in the experimented area. If you feel so, instantly remove the product and apply some soothing gel. And if you don't, let the time period complete and remove the product.
After removing the product, feel the tips of the hair and observe whether the skin is rash or looks red. If it does so, then quit the product, but if it looks okay, it is the product for your skin.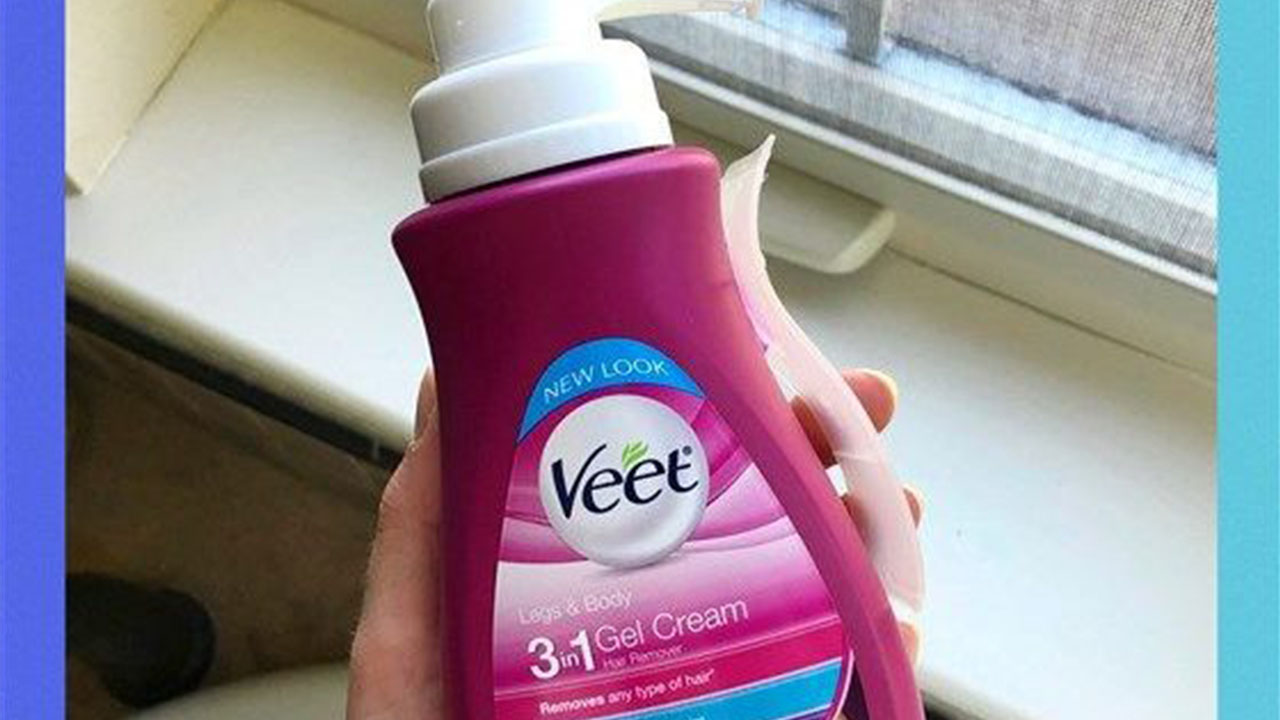 Make Sure the Area is Clean
One of the reasons that can make hair removal creams reactant is their use on an unclean surface. Therefore, if you want this hair removal method to work correctly, ensure the surface is clean but dry. Depilatory creams do not work best when applied on a wet surface; they might get swiped off on wet surfaces. Therefore, a dry surface is an integral part of this method.
Read the Precautionary Measures
Almost every depilatory product has a brief description either on the packet of the product or comes as a mini booklet in the form of a guide. This description describes the ingredients, how-to-use-it instructions, and the precautionary measures that should be taken. And it is something that you should never miss. Go through the ingredients to find whether it contains any undesired products you are allergic to.
Follow the instructions on the packet of products. Every product has a different set of instructions, and every product has a different way of use. Therefore, you mustn't use your method or confuse it with the technique of other products.
Don't Exceed the Recommended Time.
No matter what brand they belong to, Depilatory creams should not be applied for more than 7-10 minutes. Although the ideal time period is 5-7 minutes, it should not be exceeded up to 10 minutes. Leaving the creams on for more than the recommended time can cause a reaction in your skin, resulting in irritation, rashes, and burns.
Rinse Off With Lukewarm Water
After the instructed time has passed, rinse the cream or gel with lukewarm water. Wipe it off gently with a cloth to ensure no hair sticks to your skin. Do not promptly apply soap, tonic, or moisturizer on the area, as it can cause irritation or a reaction.
Take Breaks Between Applications.
Take pauses between your next application. In general, you should use depilatory products after 10-12 days. It is the ideal time period. Using these products frequently can make your skin allergic or cause skin darkening; therefore, breaks are mandatory.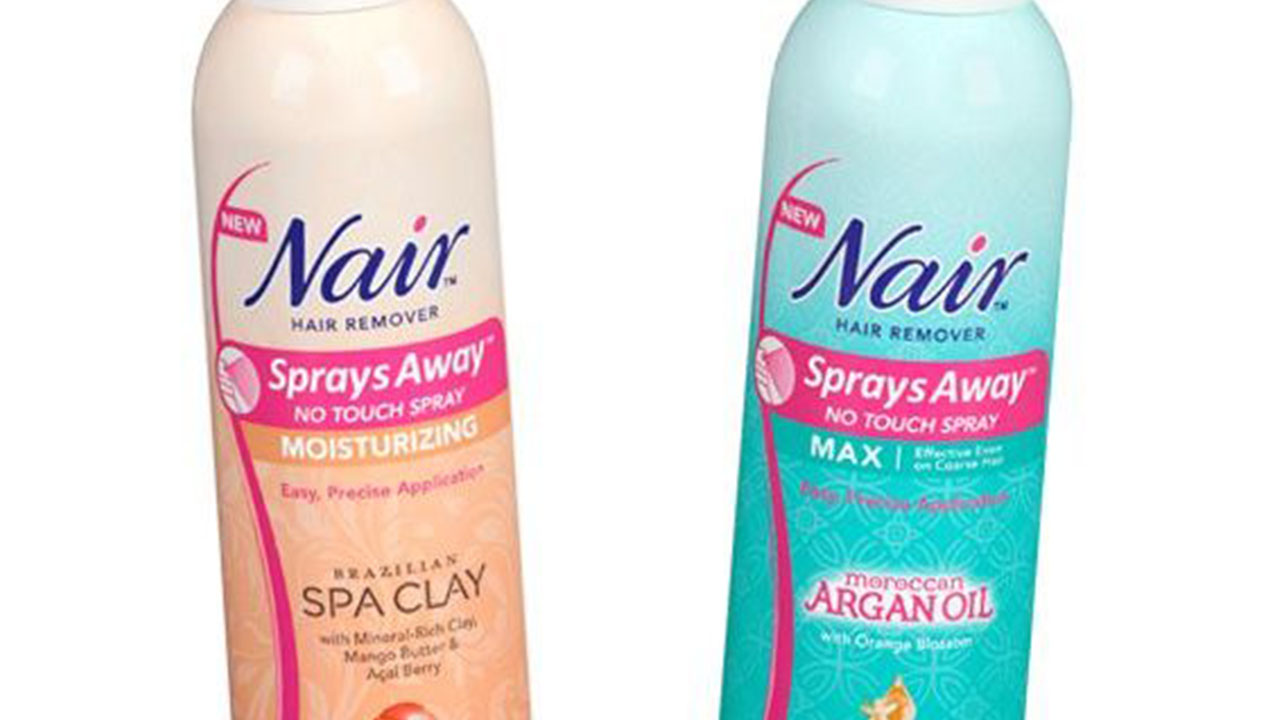 Even after following all the rules and regulations, if your skin feels itchy or reacts, it is unfortunately not an ideal hair removal method for you. Your skin might be allergic to them, or the product's formula is incompatible with your body.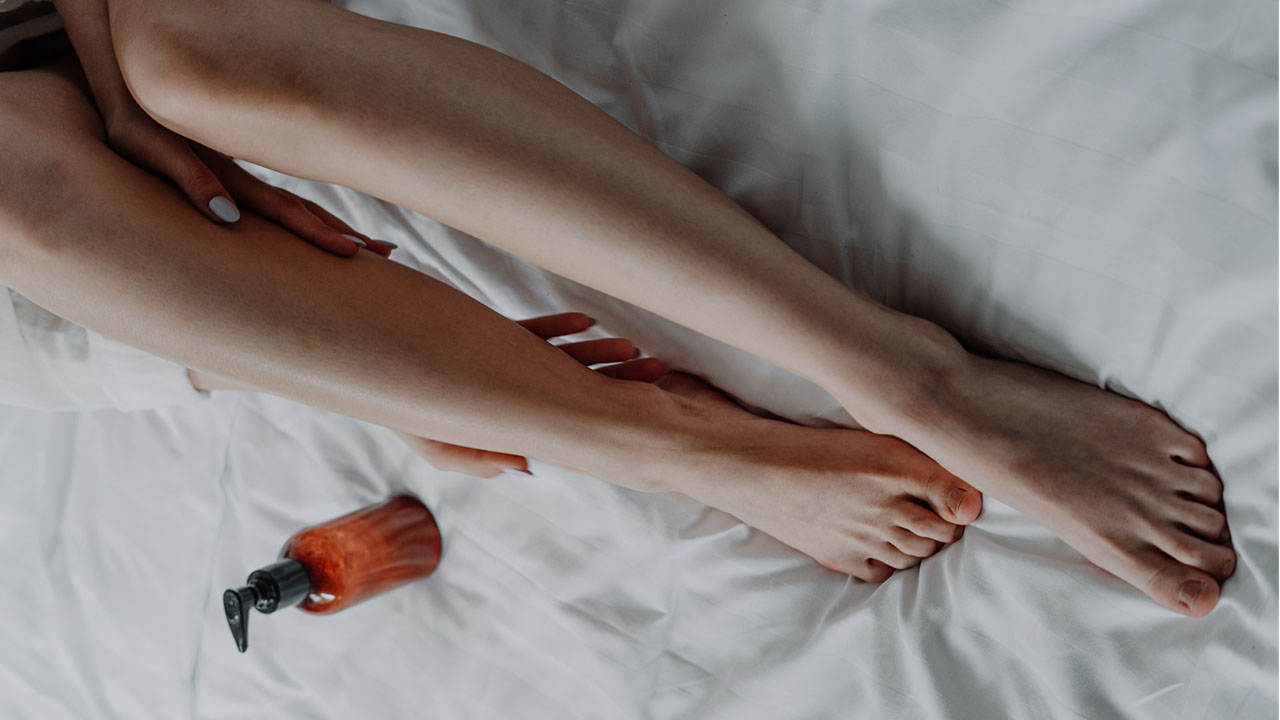 3 Laser Hair Removal
Hair removal methods involving laser technology have recently become popular among the masses. It consists of the use of laser light of specific frequencies to remove to destroy the hair follicles or the cells producing the hair altogether. Dermatologists claim it is a semi-permanent method for removing hair. But it is not one of those methods that you can try out at home, you must visit a dermatologist to opt for this method, but don't you worry, you will not need to hello your derm after every two weeks.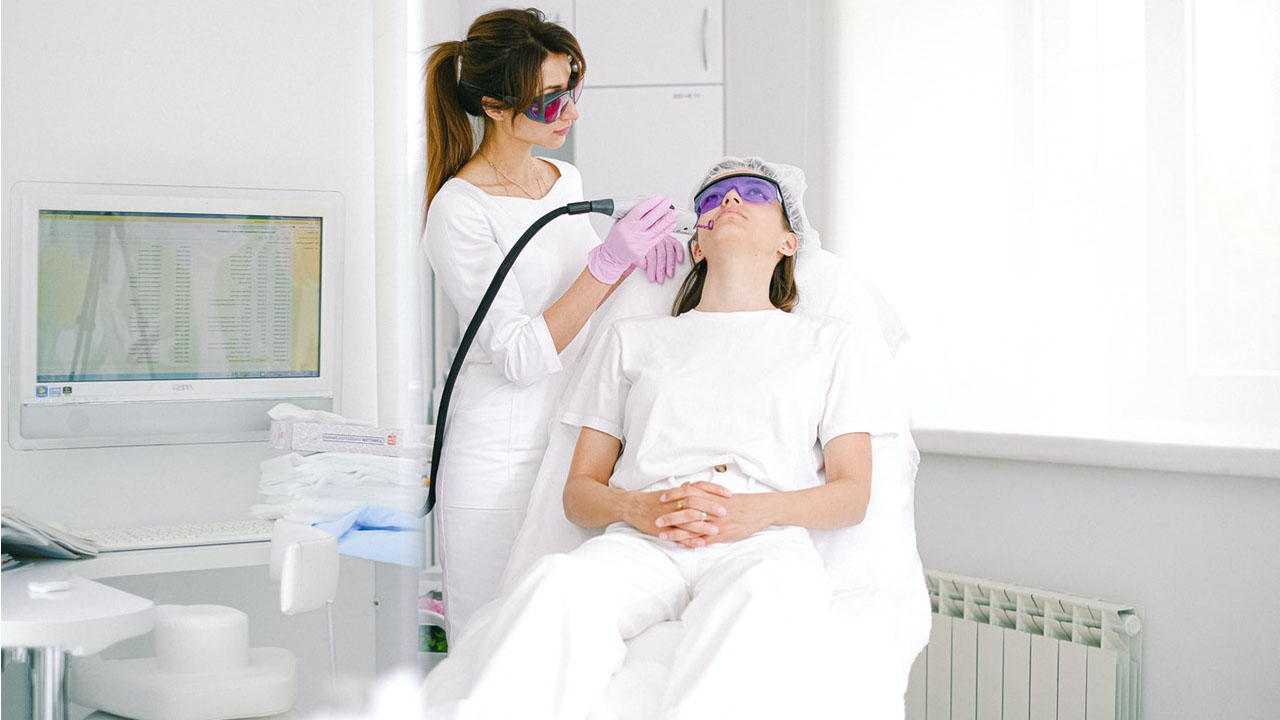 The laser hair removal therapy takes place in sessions, and the time period between the two sessions might range from 6-8 weeks. And the best part about this method is that after a few sessions, your hair will be permanently removed for at least the next 4-5 years. Therefore, it is the perfect method if you are sick of hair growing on your body. And with the advancement in technology, the laser method for hair removal has become painless and safer. But this process needs to be done professionally, and you cannot trust low-grade clinics. A slight mishandling of this process could result in scarring, rashes, blisters, and burns, and some can even leave permanent marks.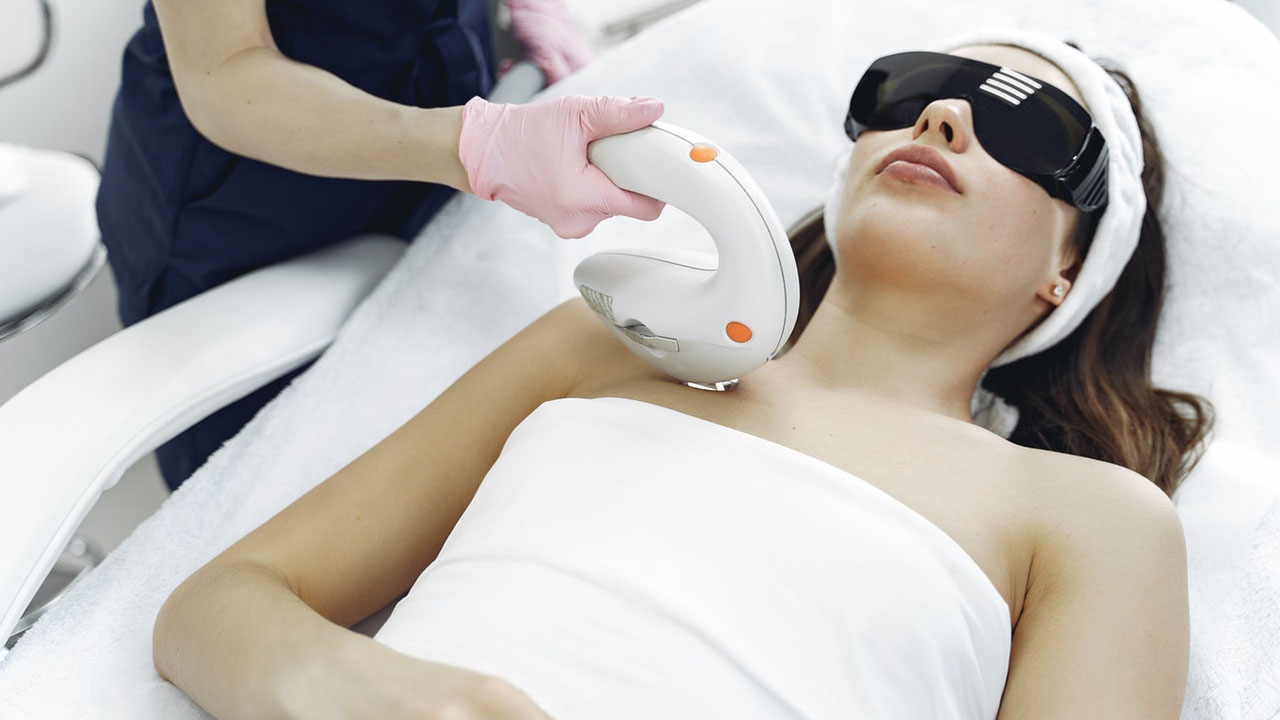 But if you look up to a professional, it is one of the reliable hair removal methods that can give you almost permanent results. But one thing that you consider is that this hair removal method is a high-end procedure and can be very expensive. According to WebMD, the average price of each session for a laser hair removal procedure is $285. And according to Mayo Clinic, an average person needs four to six sessions of this laser therapy. And another article from Huffpost declares that six sessions can remove 80% of the total hair's body. Therefore, keep your budget extensive if you consider opting for this method.
4 Epilation
Epilation is removing multiple hairs from a body part by using an electrically operated device called 'an epilator.' It is one of the new hair removal methods and is undoubtedly appreciated by the public. An epilator removes the hair from the roots but does not destroy them. This method is instant and effective. You can use this device for removing facial as well as pubic hair.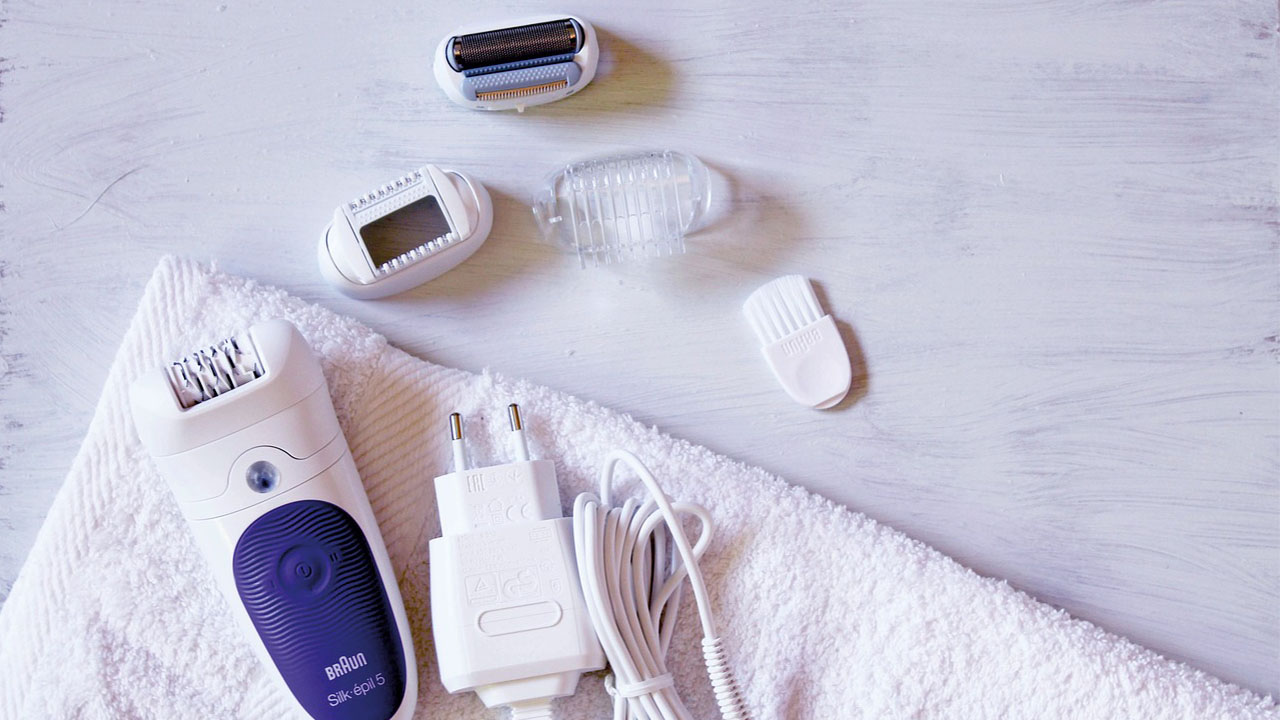 Hence this one machine is enough for the whole body. This method is often compared with waxing- another famed hair removal method- yet some differences still exist between the two. The apparent difference is that it does not need any wax or cloth. Alone the epilator is enough for the process.
Although the epilator is an easy product, it does not mean it does not come with an instruction list for its use. Like any other product, it can harm your body or skin if not correctly used. Therefore, you must know the proper way to use it. The following are a few steps that must be followed if you want to use the device properly.
If you plan to opt for this hair removal method for an event, try epilating a night before your event. It gives time to the skin for soothing.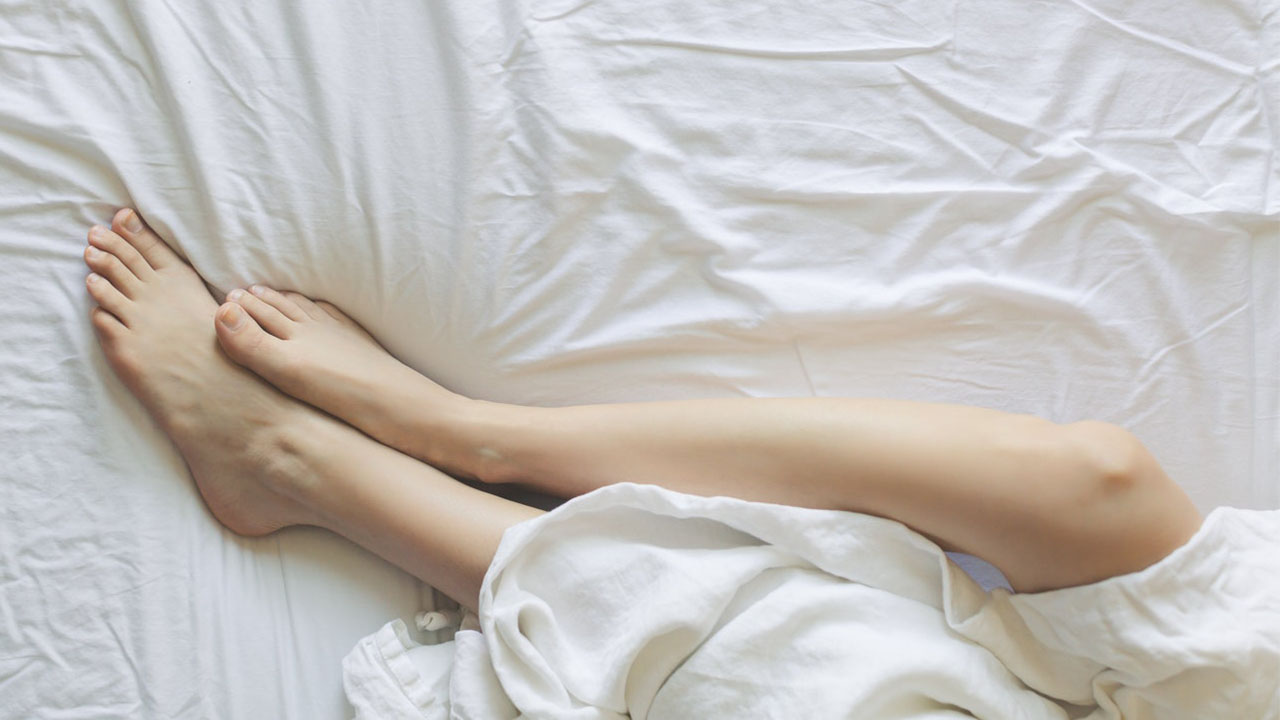 Now we have varieties of epilators as well. There were only dry epilators before. But now we have wet epilators as well available over the market. These wet epilators can be used in a shower or bath. Therefore, the first step is to choose between the two types. Some of the best dry epilators are: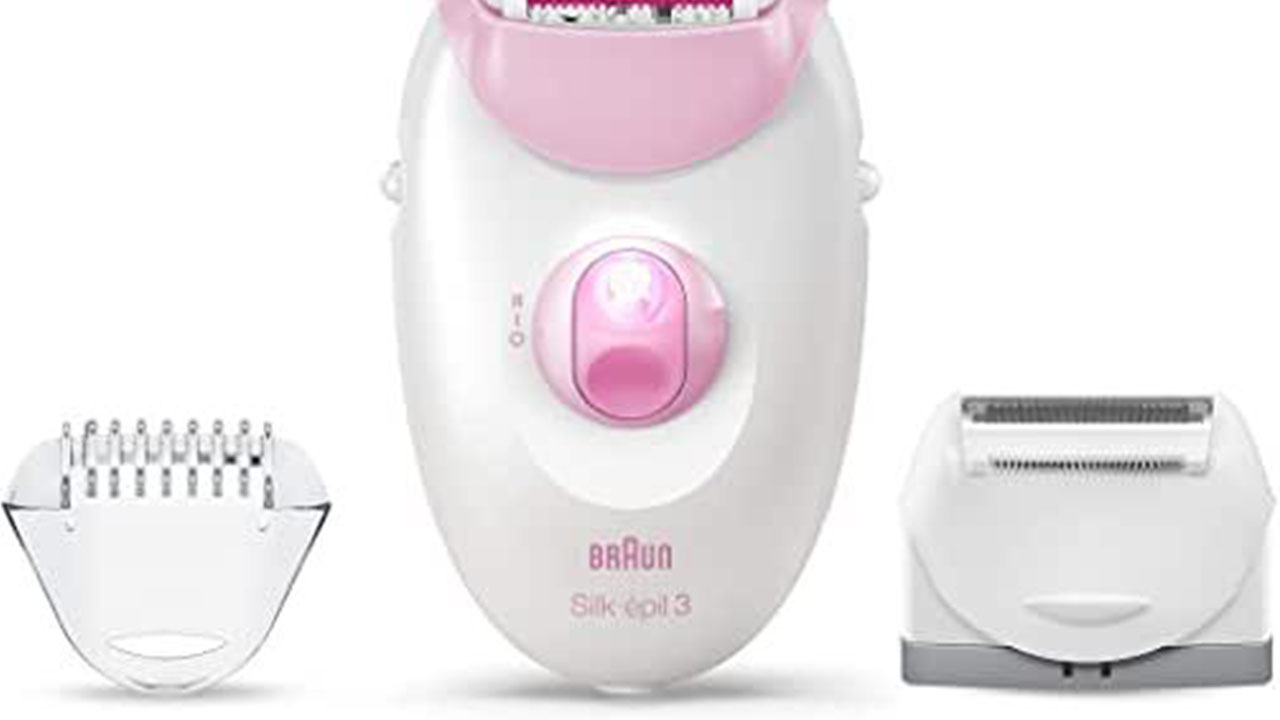 Braun Silk-Epil 9 9-890 Epilator.
Braun Silk Epil 3 3-270 Epilator.
Spring Facial Hair Remover.
But if you want to cut down your hair in a shower or a bath. Then the best deal is to go for a 'wet n dry' epilator.
Panasonic Cordless Versatile Wet/Dry Shaver & Epilator.
Waterproof Shaver Eraser With LED Light.
Remington Smooth & Silky Deluxe Rechargeable Epilator.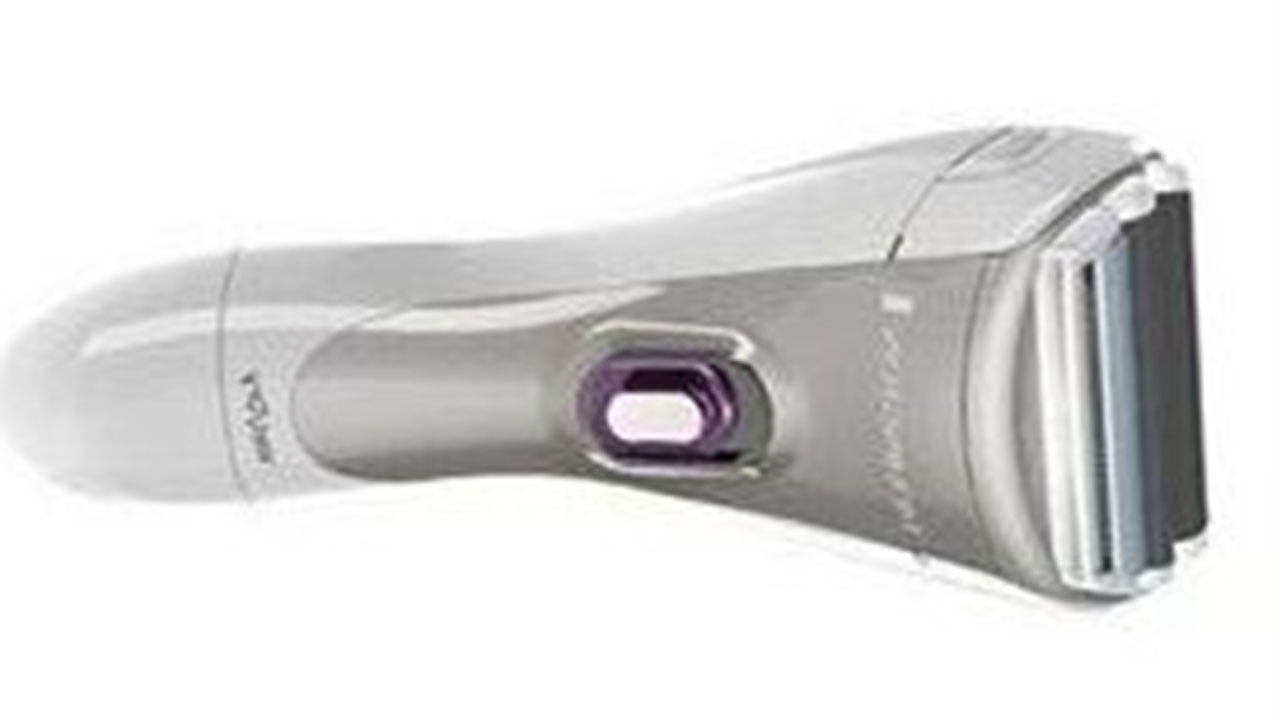 Epilators both come in high-ended and budgeted forms, but it is a guarantee that they are a one-time investment that will benefit you for years.
Don't Stress Out, and Stay Calm.
The next step is to epilate. But before you epilate, you must stay calm and not stress yourself. Don't rush and panic; it can cause the entire process to distort and ultimately harm your skin. If you have dry or sensitive skin, it is best to moisturize before. It will soothe and relax your skin down.
The next step is to shave the bushes down. Hold the epilator at 90 degrees to your skin and start shaving slowly but steadily. It would be best if you don't hurry, and BRAUN recommends giving at least 15 seconds from your ankle to the knee.
After epilating, lookout for discomfort or irritation; if you feel so, apply a soothing gel, preferably aloe vera, and let it sit for a while. Otherwise, see a physician. For best results, you should start by epilating once a week.
Once you become comfortable with this hair removal method, it will become your favorite—an easy, instant, and precise hair removal method to opt for.
5 Waxing
This traditional hair removal method has been around us for nearly centuries. It might sound a bit painful, but it is advantageous as it removes the hair along with its roots and, thus, slows down the procedure of hair growth. Therefore, it is an ideal method if you are not too nervous about the pain part.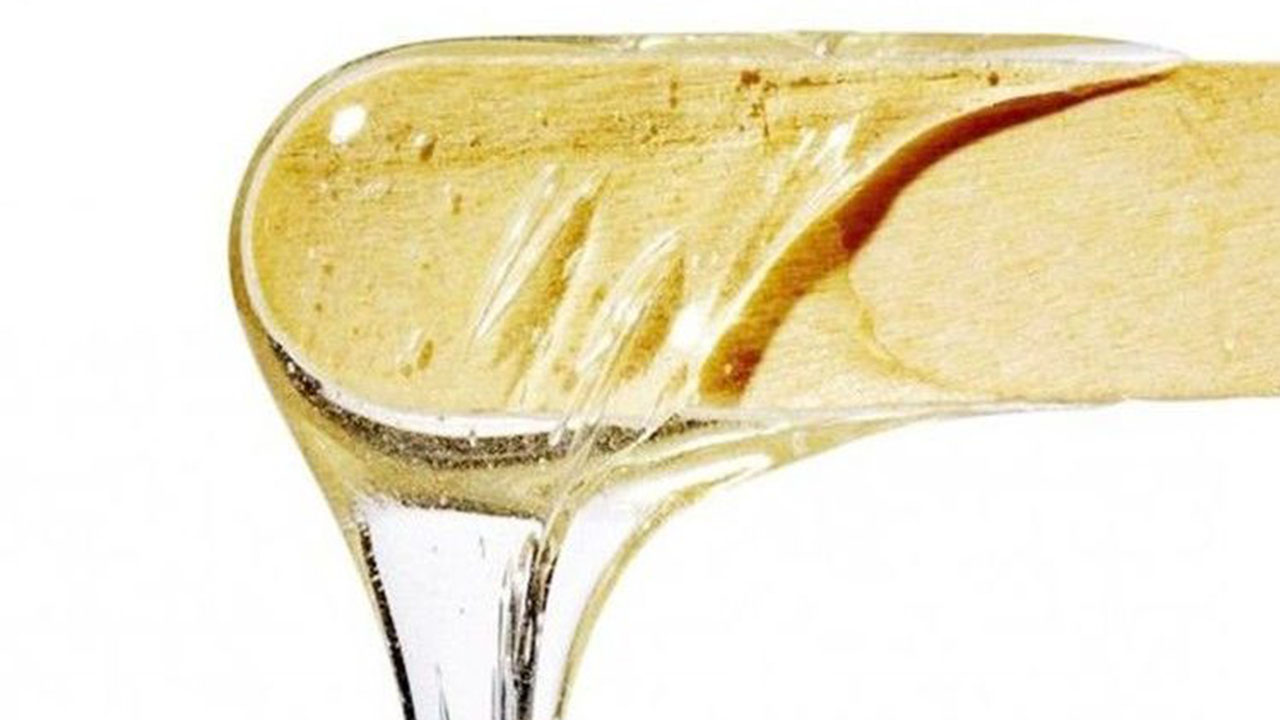 But the waxing technique is everything; if you don't perform it right, this hair removal method will not work. But if you get it right, then it might become your ideal hair removal method. It is safe for every skin type and hair, including pubic ones. It completely removes the hair follicles from the roots without forming any blunt tips; that is why this method is considered one of the best facial hair removal methods.
Correct Method of Waxing
As mentioned, waxing is all about its method. If you want this hair removal method to work, you should know the proper method. Otherwise, it can be more painful than it should be, or it could harm your skin and even catch an infection or burn off your skin.
The following are a few steps that you should not skip while waxing.
This might sound like an additional step that might not be necessary, but believe us, it is crucial. It is proven that exfoliation enhances the results of waxing. It should be done a day or two before you wax. It loosens the hair and pulls the dirt out of the cells that prep the skin before waxing.
Unlike the other methods in which moisture on the skin is preferred, this hair removal method demands a clean and dry surface, as wax does not work on wet surfaces. Therefore, if you are thinking about doing it in the shower, then it is an impossible thought. You need dry but clean and preferably exfoliated skin for waxing.
Cut First If Hair's Too Long
If you have too long hair, cut it to a shorter length. This step is dedicated to making the waxing process less painful and quicker. Try cutting the hair to one-fourth to three-fourths of an inch long, as per recommendations by the American Academy of Dermatology (ADD)
Although there are methods by which you can make a wax at home, there are still multiple options to look out for in the market. Some of the best choices in the market are:
Bliss Poetic Waxing Kit.
Veet Ready To Use Wax Strips & Wipes.
Nads Facial Wax Strips.
Warm the wax slowly. Don't overheat it and at points, keep testing its temperature by putting it on your arm. Keep it below that temperature that your skin cannot bear.
Apply the wax in the direction of your hair growth. This will allow the wax to stick to the hair roots better.
Some strips are used to pull out the hairs stuck with the wax. But if you are thinking about making the wax at home or have bought wax without strips, then you prefer using cloth wipes, preferably jeans or other rigid material. It will help to pull the hair more firmly from the roots.
Pull in the Opposite Direction of Hair Growth
The next step is the fearful one; pulling out the wax. The accurate method is to pull the strip/cloth in the direction opposite to the hair growth. Apply in the growth direction and remove in the opposite direction; these are the rules to follow.
If you are too nervous about the pain or cannot handle it but love the results, try a numbing cream such as Plumb Smooth Plumb Numb Cream. Apply the cream about thirty minutes before waxing. It will help to lower pain levels.
Apply an Aftercare product or a Moisturizer.
Afterward, your skin will be swollen or reddish for some time, and you might feel uneasy. The feeling might be okay to handle, but it is crucial to treat your skin by soothing it. Try aloe vera gel, tea tree oil, or even an aftershave cream.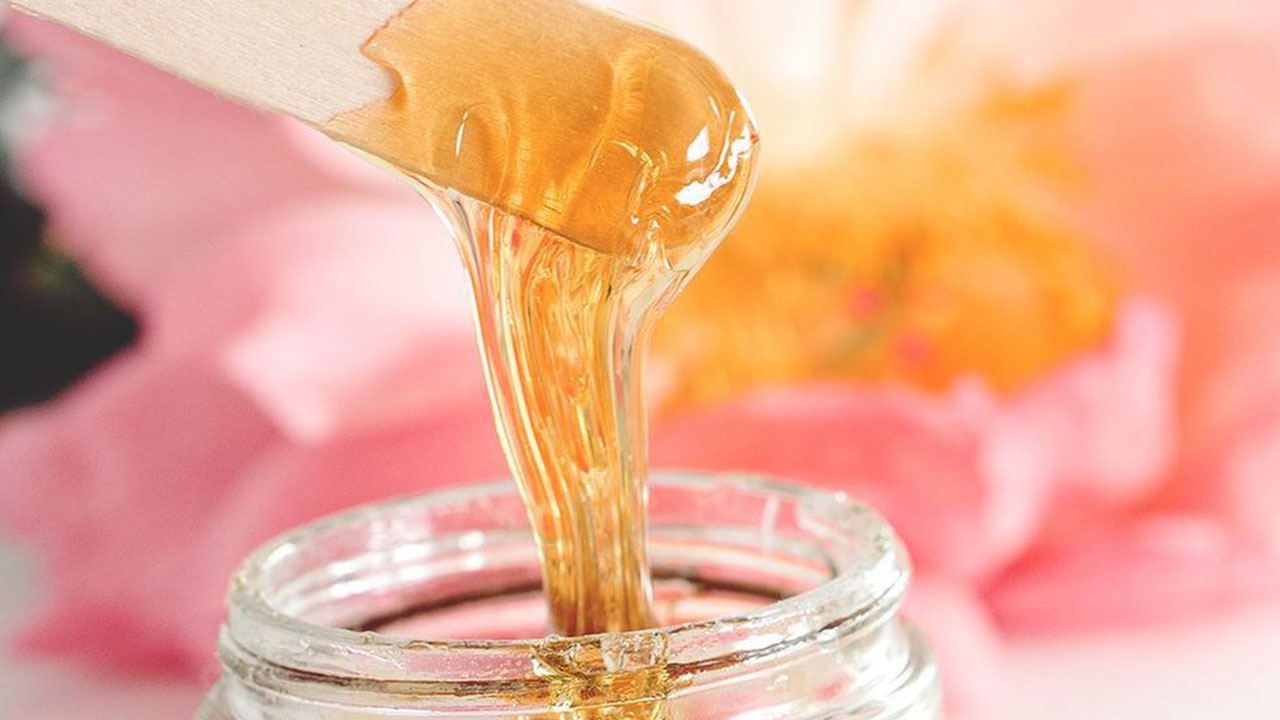 Waxing is an excellent hair removal method. It slows down the hair growth process, and you will need another waxing session at least after two months.
These were some of the most popular hair removal methods that have gained massive popularity among people.
If you liked our article, please share your thoughts in the comment section, telling us your favorite hair removal method. We would love to hear from you.