What is the right age to give kids a phone? Are you also confused? Today, many parents give their children phones at 5 – 6. Because they are too busy with their work or don't know how to manage their kids, they place phones in their hands so their kids will be busy with phones and parents will get time for their other work.
But are you doing right? You should read this article to the end to know what things you should take care of and the right age to give kids a phone. What will be the pros and cons of giving the phone too early? Just read the article, and you will be aware of what you should do and what should be considered first before giving phones to your kids.
Pros and Cons of Giving Kids a Phone at a Young Age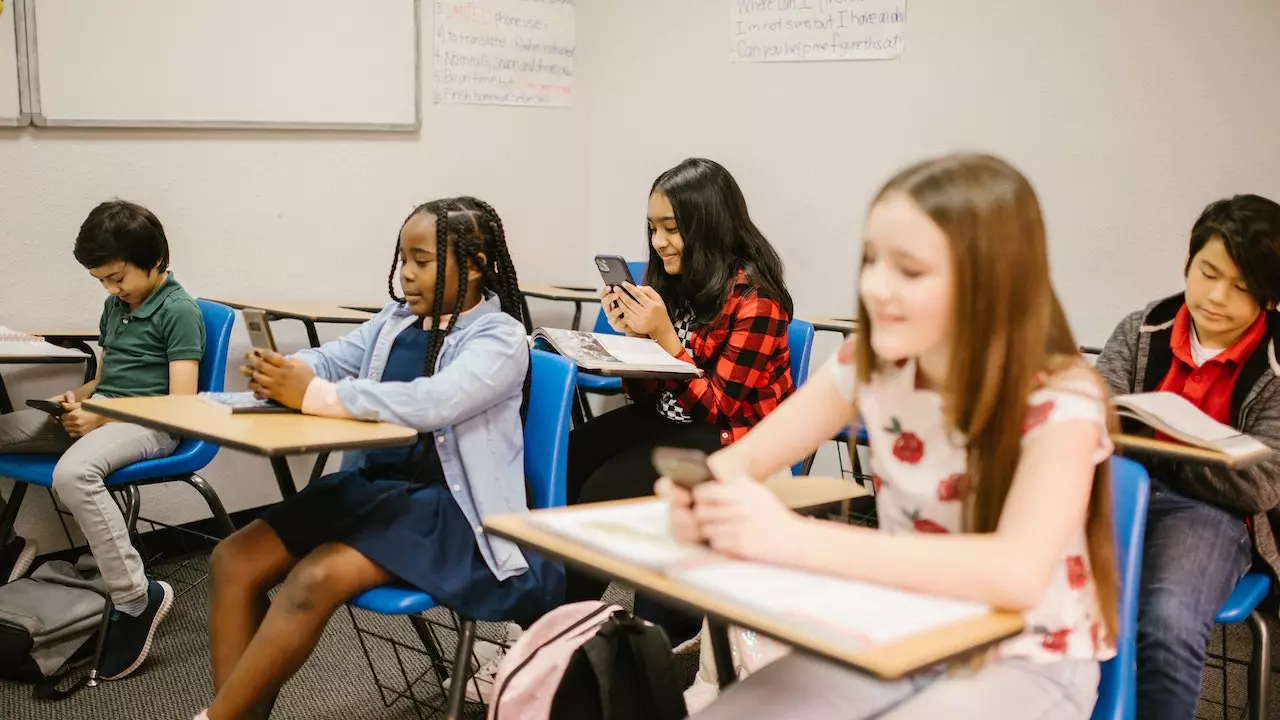 Read Also: 5 Drinks to Relieve Constipation and Gas this Summer.
There are various benefits and various limitations to giving phones to your kids. Let's briefly discuss them to understand the right age to give kids a phone.
Advantages of giving a phone to a child
Safety and Security
If your kids have a phone in any emergency, they can call you or someone they trust. If they have forgotten their way home, the phone can also help them navigate. This phone help in the safety and security of kids.
Communication
Smartphones provide convenience to kids to communicate with their parents and other family members. Kids can communicate with their classmates and teachers in case of urgent work related to their class.
Education
Phones can also be proven helpful for education. Today there are a lot of learning apps, video tutorials, and notes available online. Kids can use them to increase their knowledge. Even for carrier growth, phones can be proven very helpful. Many online tutorials can help you learn various courses, including design, development, and more.
Entertainment
Phones can also help kids with entertainment; kids can play games, listen to music, and watch movies on their phones. And this they can pass their time whenever they feel bored. But will this be the right age to give kids a phone? Let's discuss about the disadvantages of giving a phone to child too early.
Disadvantages of giving a phone to a child
Cyberbullying and online harassment
Today with the increase in digital work, there are more cases of cyberbullying and online harassment. So if you don't take care of your child using the phone and if your kids are not using it under proper boundaries, they might have to face cyberbullying or online harassment. So you should determine the right age to give kids a phone.
Exposure to inappropriate content
There are not any limitations to the content that one can surf online. So kids can get in touch with inappropriate content, which they should not be at this younger age.
Addiction and dependency
Using phones for more than the required time can lead your kids to become addicted to their phones, and they will also become dependent on these smartphones, which will hinder their growth. They will use phones for even more minor things. So there will also be a lack of mental and physical development because their touch with outdoor activities will be restricted, as they will use their phones for entertainment. So if you want their overall development, you should determine the right age to give kids a phone.
Social isolation
Kids who spend more time using their phones will become socially isolated as they will not go outside and spend time with their friends or family. They will try to spend more and more time with their phone, and thus it will impact their social and emotional development.
Determining the Right Age to Give Kids a Phone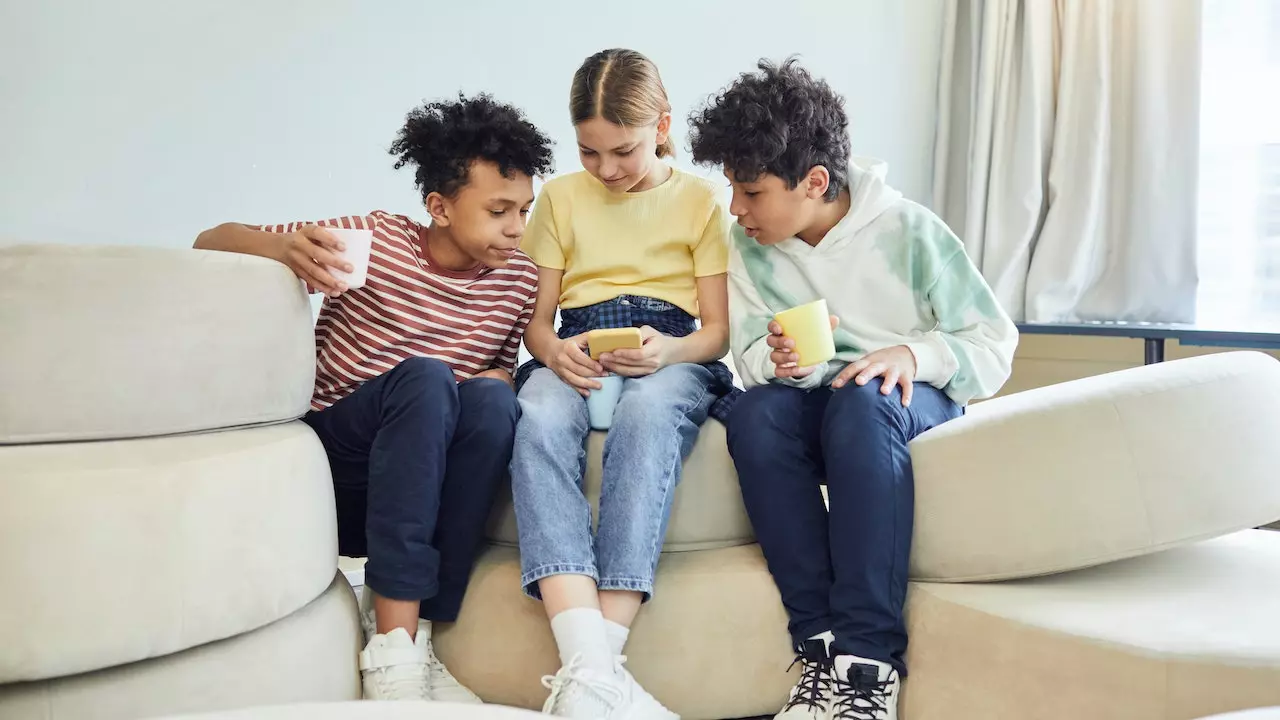 Determining the Right Age to Give Kids a Phone depends not only on one factor. Various factors should be considered first before giving the phone to your kids. Experts say the right age to give the phone to a kid depends on various factors, such as the child's maturity level, needs, and family factors. The age will differ from child to child. Giving a phone to your child at a younger age has some benefits, such as quickly contacting their family member and emergency services. Still, it limits social and emotional development.
So before determining the right age to give kids a phone, parents should understand the risk linked with the phone and whether their child needs it. If you give a phone to your kids when he is mature and old enough, then it will help them in their social and emotional development. Also, it helps reduce the risk of cyberbullying children and avoids exposure to inappropriate content.
So to determine the right age to give kids a phone, one should decide on a case-to-case basis which wholly depends on family circumstances, the maturity level of the child, and unique conditions.
Tips for managing your child's Smartphone Usage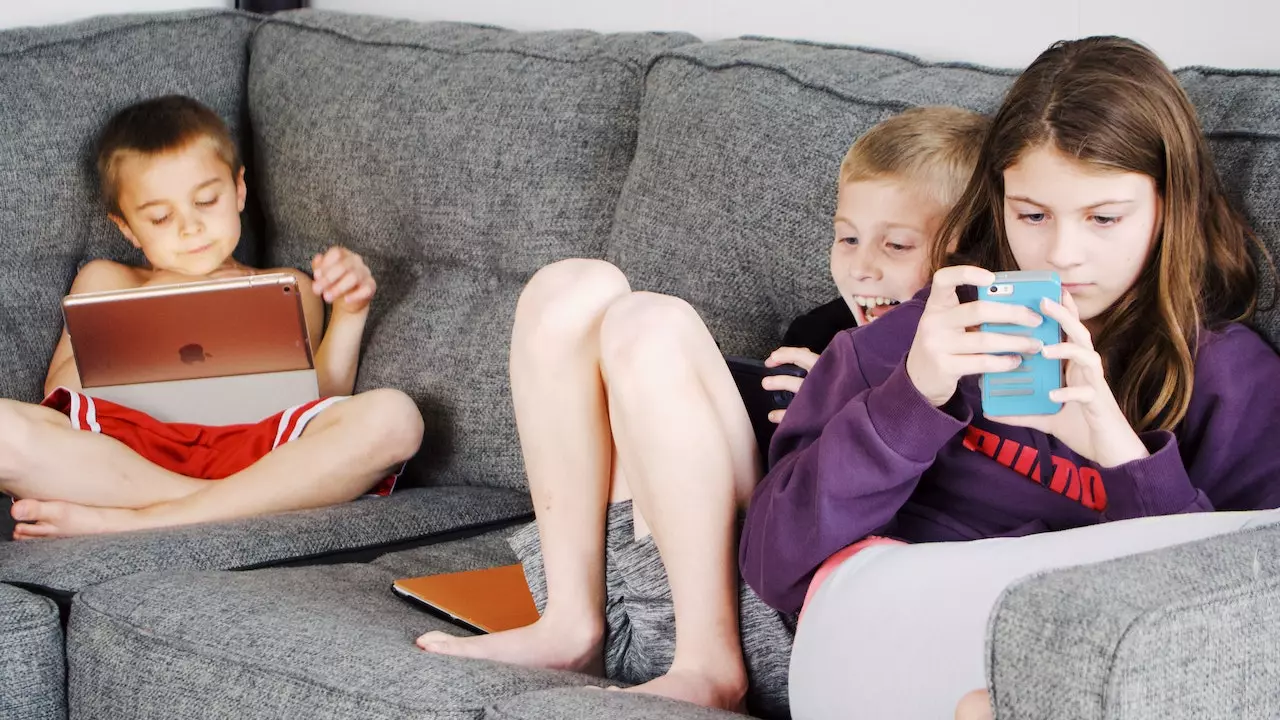 You should set proper rules and boundaries for your kids regarding phone usage. Set a proper time for them not to be able to use phones more than that particular period. You can install some apps that forcefully stop all other apps from working after a specific period. You should also take care of the apps or websites they are going through. You can use parental control and limit their apps and websites by blocking unwanted apps and websites through filtration.
You should guide your kids on how to use phones; if they go beyond their limits, they will face punishment. Also, be transparent with your child about your parental control apps, so they should know when they're going through any app or website, you would know about that. So they will be at their limit while using phones.
Lastly, encourage your child to get proper breaks and engage in outdoor activities. You can also play them games like football and volleyball or encourage them to cycle and play outside with friends for their social and emotional development. Guide your child not to use the phone while eating or doing specific work.
So there is no need to give your child a smartphone at a very young age. You should wait for his/his emotional and social development. You should determine the right age to give kids a phone and only give them a smartphone once he is ready or has some family conditions. Otherwise, try engaging him in social activities and, if still necessary, limit your kid's time using smartphones.