Sleeping Tips to Boost Energy – Sleep plays a vital role in our well-being. No matter how hard you exercise or how healthy you eat, you will not enjoy overall well-being if you do not get quality sleep. Because it is the sleep that helps our mind and body to repair, recharge and rejuvenate. So quality sleep is necessary for enhancing cognitive function, optimal physical and mental health, and improving energy levels and productivity throughout the day.
Read Also: Sleep Divorce: The New Trend Couples Are Embracing for a Restful Night's Sleep.
When consistently getting enough quality sleep, it helps with numerous benefits by improving our ability to focus, concentrate, and make decisions, enabling us to perform better in our personal and professional lives. With quality sleep, we also experience enhanced problem-solving skills, creativity, and memory retention. But if you do not get proper quality sleep, you can have difficulty managing stress, fatigue, irritability, and decreased immune function. So let's understand how to get enough quality sleep and eight underrated sleeping tips to boost energy through the day.
8 Underrated Sleeping Tips to Boost Energy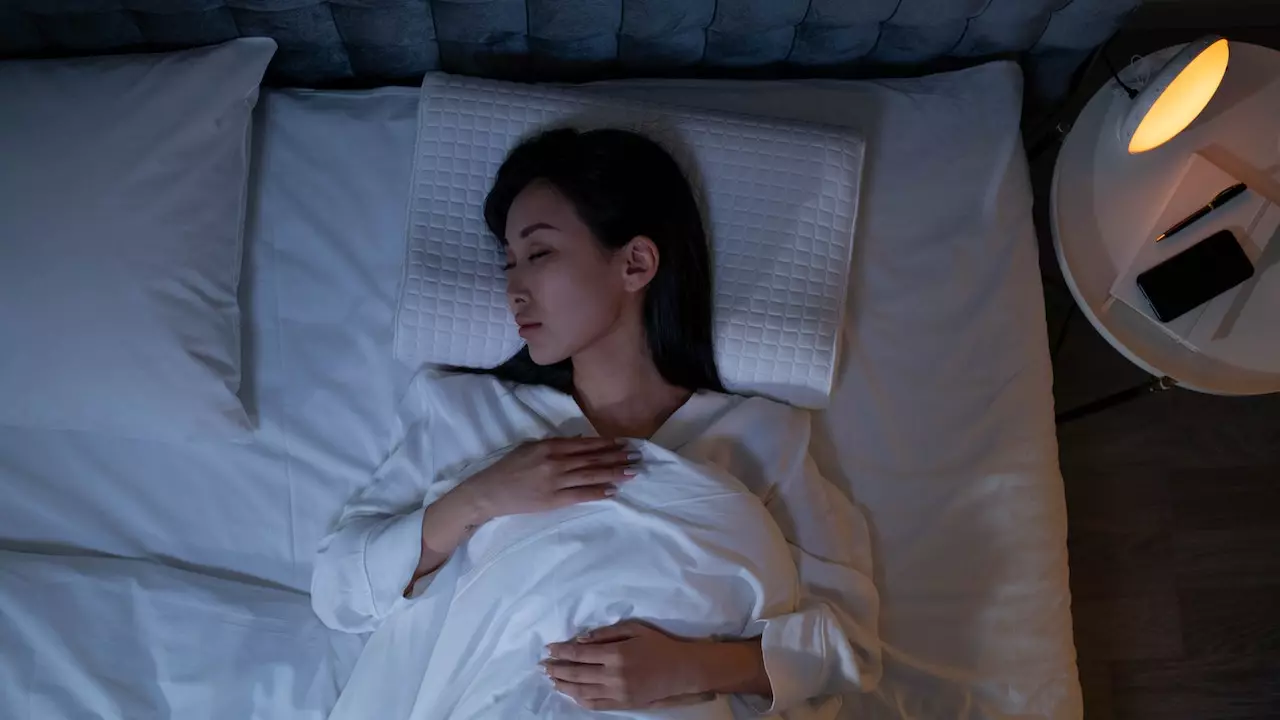 Create a Sleep-Friendly Environment
One of the very first sleeping tips to boost energy throughout the day is to sleep in an environment that suits your sleep and is conducive to relaxation. You should make your bedroom dark, calm, and quiet while sleeping. Invest in your matters and pillows and make your bedding comfortable to enjoy a night of uninterrupted sleep.
Establish a Consistent Sleep Routine
You should never repeat this mistake of sleeping one day too early or another too late. Your sleep schedule should be constant, which should be sleeping at the same time every day and waking up at the same time. You should go to sleep around 09-10 pm and make this habit of sleeping at the same time every day. It will help regulate your inner clock and promote a quality sleep cycle.
Limit Screen Time Before Bed
For better sleep, one of the practical "sleeping tips to boost energy" throughout the day is to restrict using screens at least 1 hour before going to sleep, a widespread mistake everyone makes nowadays. But if you want to wake up energized the following day, stop using smartphones, laptops, or other electronic devices before sleep. Because the blue lights emitted by these devices interrupt our sleep-wake cycle, instead of wasting time on screens, you should engage in mind-relaxing activities such as meditation or listening to relaxing or soothing music.
Practice Relaxation Techniques
For a night of better sleep, your mind and body should be relaxed, but in today's fast-paced time, everyone is facing some stress, and most of the time, people don't get proper sleep due to their stress. So if you want to attain quality sleep, one of the practical sleeping tips to boost energy is to practice some relaxation techniques. These techniques might include deep breathing exercises, meditation, or progressive muscle relaxation. You can use any of the techniques, and the aim is to relax your body and calm your mind so that you can get uninterrupted quality sleep and wake up more energized.
Exercise Regularly
You wouldn't believe it, but daily exercise can have a tremendous positive impact on quality sleep. You should engage yourself in at least 30 minutes of exercise every day. You can exercise during the day and engage in moderate types of physical exercise. But, remember, don't exercise too close to your sleeping time as it will interrupt your sleep-wake cycle, and you will get problems getting sleep. So as per our sleeping tips to boost energy, you should engage in 30 minutes of physical exercise daily to improve your sleep quality.
Watch Your Diet and Hydration
Your eating habits can also affect your sleep quality, so take care of what you are eating. You should avoid junk foods that take time to digest and go for a well-balanced diet. You should take extra care of your dinner and avoid eating heavy meals, alcohol, and caffeine at the time close to your sleep, as these will interfere with your sleep-wake time. You should also drink plenty of water to keep yourself hydrated. But take care of one thing, not drink too much fluid near bedtime, as it will lead to nighttime trips to the bathroom and interrupt your sleep cycle.
Create a Bedtime Ritual
One of the secret and practical sleeping tips to boost energy includes creating bedtime rituals, which means establishing a routine that triggers your body that it is time for sleep. It can be anything like taking a warm bath, enjoying caffeine-free herbal tea, or practicing gentle stretching. Whatever you like, do it daily so that your body can be got into the habit and you can have quality sleep.
Manage Stress and Anxiety
Today's main reason everyone is not getting proper and quality sleep is stress. Everyone is going through stress related to work, relationships, or family. So you should work on some stress-managing techniques to get quality sleep. Engage yourself in some mindfulness practices and yoga or listen to relaxing music to keep your body and mind calm and stress-free so that you can sleep better without worry and wake up with more energy.
So these are 8 underrated sleeping tips to boost energy. You should adopt these techniques in your life, and you can sleep better and wake up with more freshness, activeness, and energy to tackle your day ahead. So what are you waiting for? Start following these sleeping tips to boost energy and enjoy quality sleep because quality sleep is essential for high energy levels and a healthy and happy lifestyle.
To get more of our exclusive content on Health Care and Lifestyle. Follow us on YouTube and Instagram.