Skincare routine for dry skin is a complicated topic on a whole different level. Dry skin, scientifically known as 'xerosis,' is a condition in which skin becomes patchy, flaky, rough, and extremely dry. And with winter approaching, the skin becomes even tighter and can become painful too. The lack of natural moisture in the skin is generally responsible for dry and flaky skin. Sometimes dry skin can also result from environmental conditions; for instance, people living in cold or mountainous areas tend to have dry skin more than those living in hot and humid regions.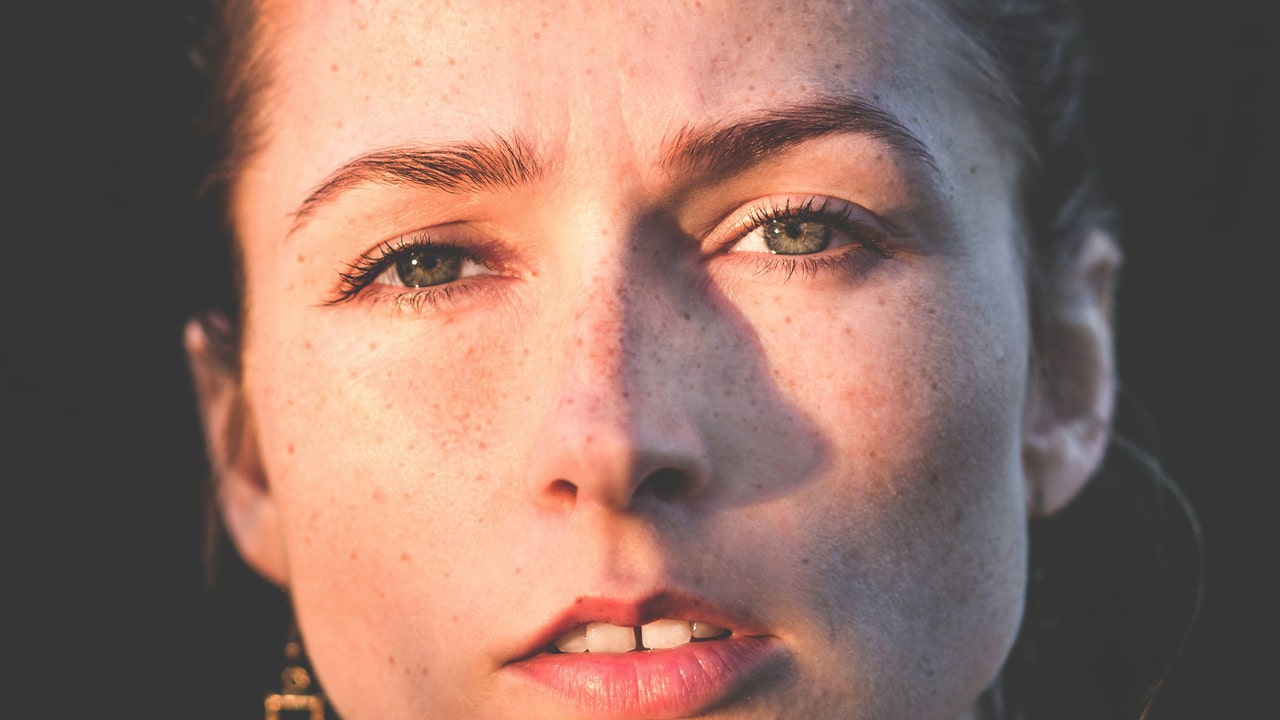 The effects of having dry skin last forever, and they become worse with an increase in age. Fine lines, wrinkles, redness, peeling, cracks, itching, and scaling are only some of the side effects of dry skin. Redness and wrinkles are what most women with dry skin are concerned about. They even try to cover it with branded and high-ended CC creams and concealers, but it is only a temporary solution at the end of the day. The only permanent solution to prevent these dry skin gifts is to take care of the skin and have an adequately sketched skincare routine for dry skin.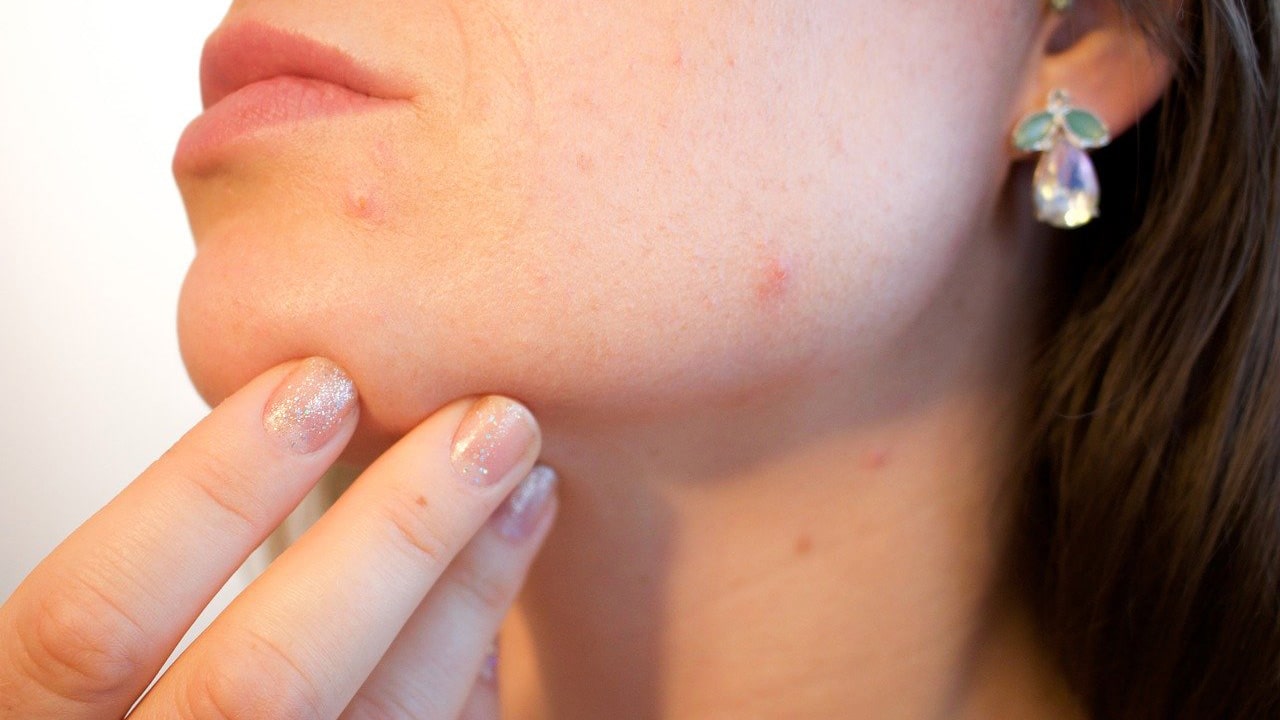 We have devised a basic 9-stepped skincare routine for dry-skinned men and women. All the steps and products mentioned below are derm-approved and do not harm or worsen dry skin.
#1 A Cleanser That Hydrates
The cleanser is most important, no matter which skin type a person possesses. They tend to clean the dirt and germs from the pores, which prepares the skin for further skincare rituals, but since you have dry skin, you need a gentle and hydrating cleanser. It should be noted that the cleanser should not have any pulp, and it should not be challenging, especially in the mornings, when your skin is bare and has no oils to soothe itself.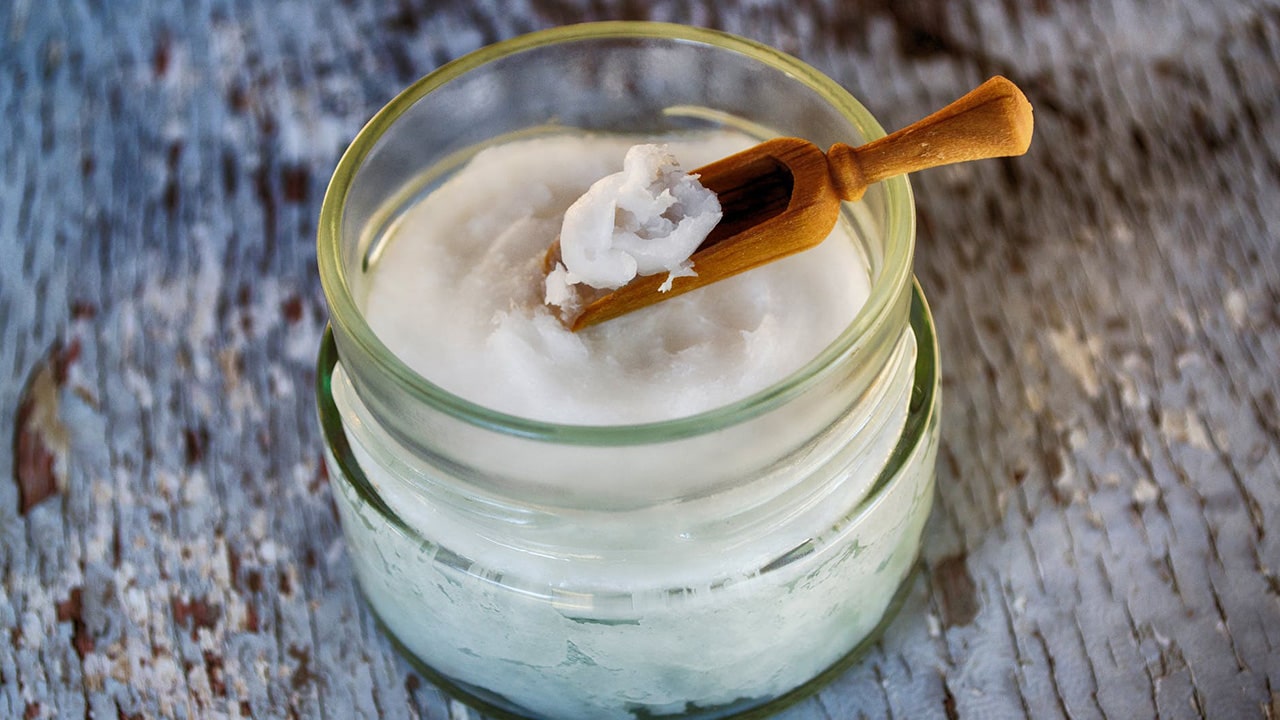 Look for a nourishing and hydrating cleanser that tends to moisturize deeply. One of the best choices in this regard is CeraVe Hydrating Facial Cleanser. It has a specialized MVE Delivery Technology, which promises to hydrate the skin for up to 24 hours. It also contains hyaluronic acid, which acts as a bonus in the hydrating process, and it is also packed with essential ceramides that restore natural skin moisture. It is also fragrance-free, non-irritating, and non-comedogenic; therefore, you know you are safe when using this product. Therefore, we conclude that cleansers cannot be ignored in the skincare routine for dry skin.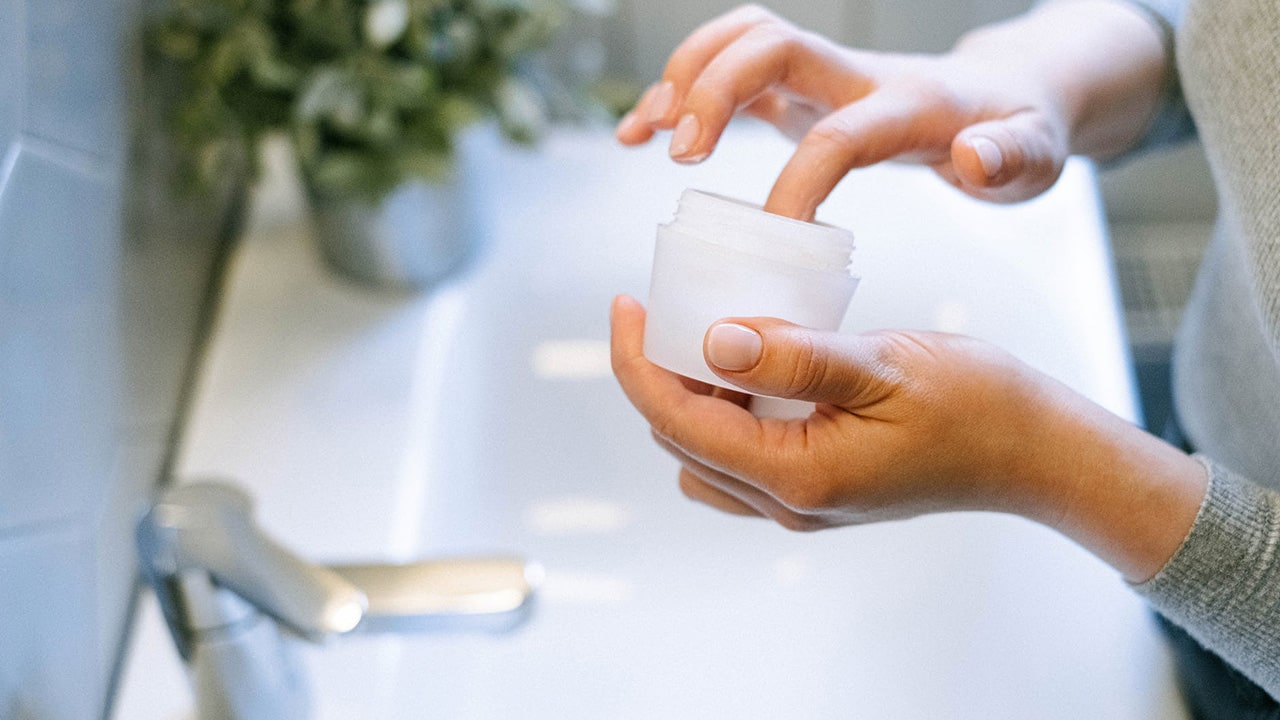 Milk Cleansers
Besides these hydrating cleansers, you can also use milk cleansers if you feel your skin is super hydrating. Milk cleansers are considered perfect for a skincare routine for dry skin. Milk cleansers are specially designed for dry-skinned pals. Muji Mild Cleansing Milk is one of the best milk cleansers on the market. Muji is a Japanese brand that has come forward with some fantastic products, and this cleansing milk is undoubtedly one of them. It is super moisturizing and hydrating and perfect for sensitive skin.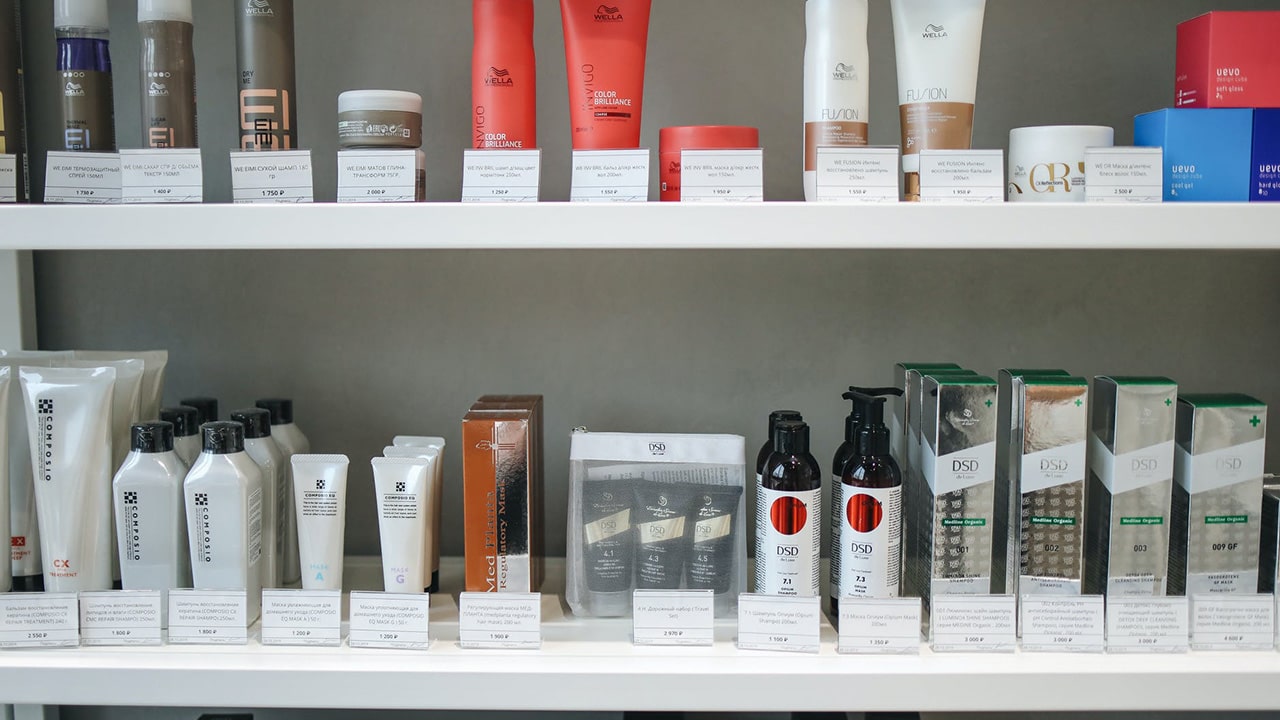 Procedure To Apply Cleanser
You must apply the cleanser twice daily, first in the morning and then at night. It should be used as a first ritual in the morning, and at night when you proceed with your skincare routine for dry skin, it should be again the first thing to apply. Just take a desirable two to three drops of cleanser and apply it all over the face. If you use the milk cleanser, you will not need water to remove it. Just apply it as a lotion all over the face and cleanse.
Makeup Removal Before Cleansing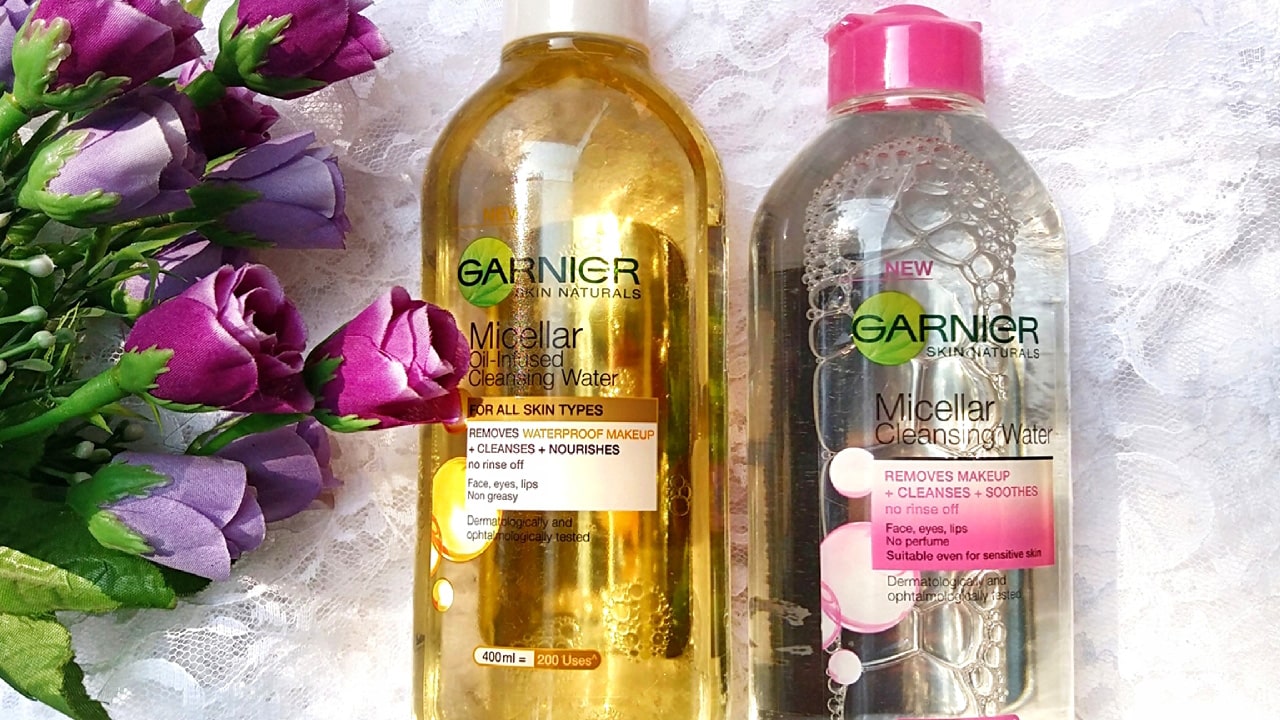 But before cleansing at night, apply leftover makeup with good micellar water for an extra cleansing effect. One of the best micellar water is Garnier Oil-Infused Micellar Water. It is oil-infused. Therefore, it will provide enough moisturization, making it perfect for a skincare routine for dry skin.
#2 The Hydrating Toner
Toner is the next step on the list. Toners are used to balance out the skin levels, which also causes the pores' shrinkage. An ideal toner in the skincare routine for dry skin also tends to hydrate the skin along with the above-described features.
The Natural Toner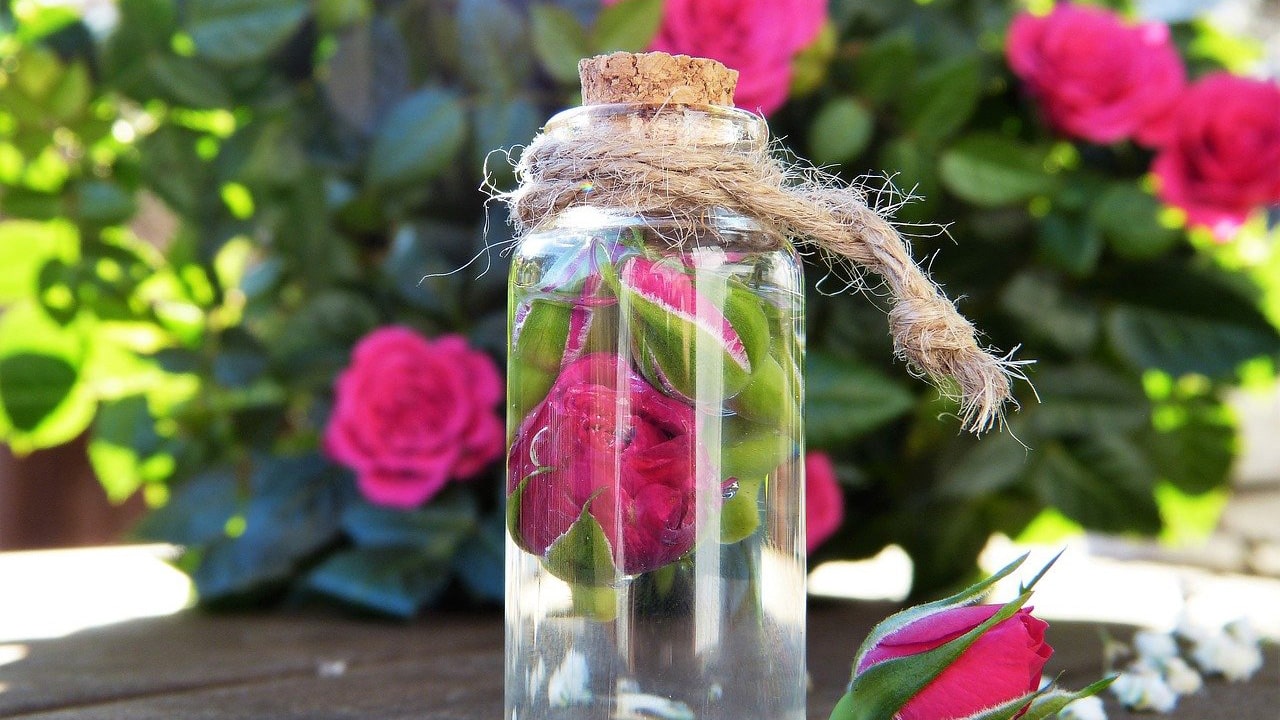 The most affordable and ideal toner, without a doubt, is the natural rose toner. It is hydrating, and the best part about this toner is that you can use it more than times a day, unlike other toners. Thus, it allows you to hydrate your dry skin many times daily. You can use it on a cotton pad or spray it all over your face.
The Best Choices for Chemical Toners
But if rose water is insufficient to satisfy you and you want to look for a chemical toner to add to your skincare routine for dry skin, then the ideal choice is Fresh Rose Deep Hydration Toner. This toner is also packed up with the essence of roses and rose oil. Besides this natural part, it also contains hyaluronic acid, which is notorious for its deep hydrating effects. This toner claims to increase the skin's natural hydration up to 46% for intense 24 hours.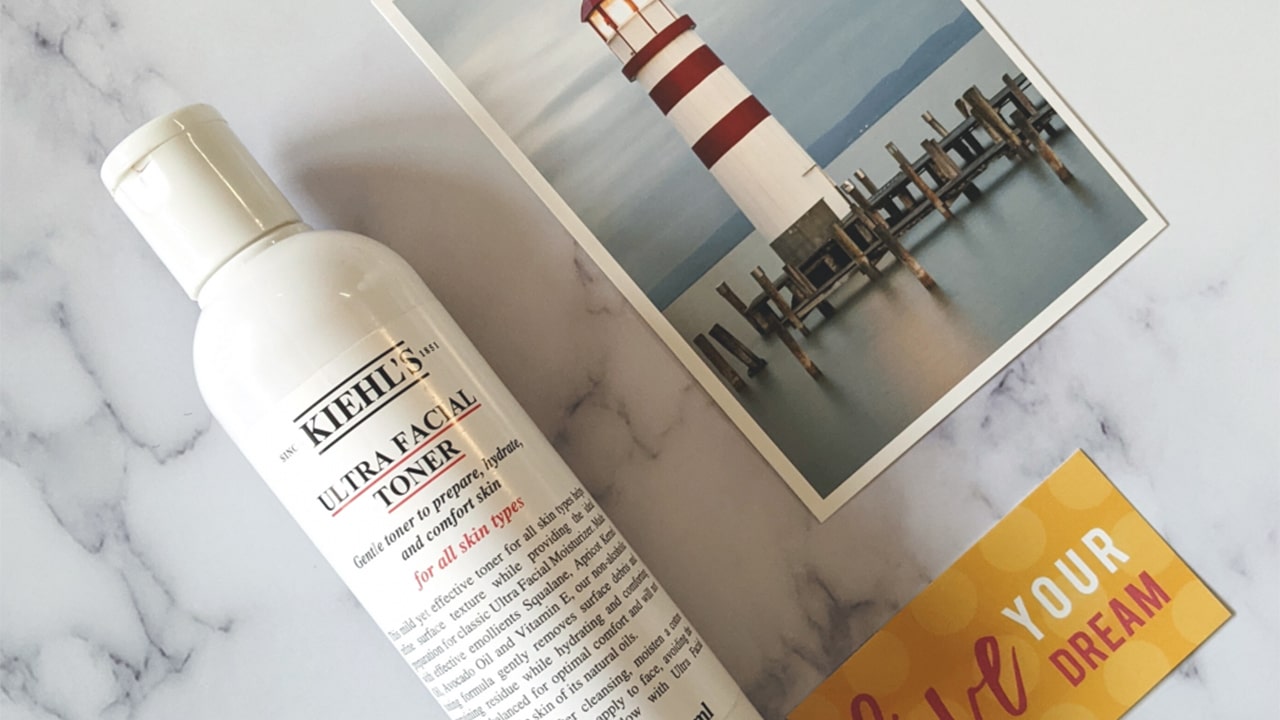 Another great toner out there is Kiehl's Ultra Facial Toner, which tends to hydrate and soothe the skin by balancing the pH levels of the skin to appropriate levels and is an excellent addition to your skincare routine for dry skin.
Procedure To Apply a Toner
Just take a cotton pad or a ball and pour two to three drops of toner over it. Dab it all over your face till it gets absorbed.
#3 Gentle Exfoliators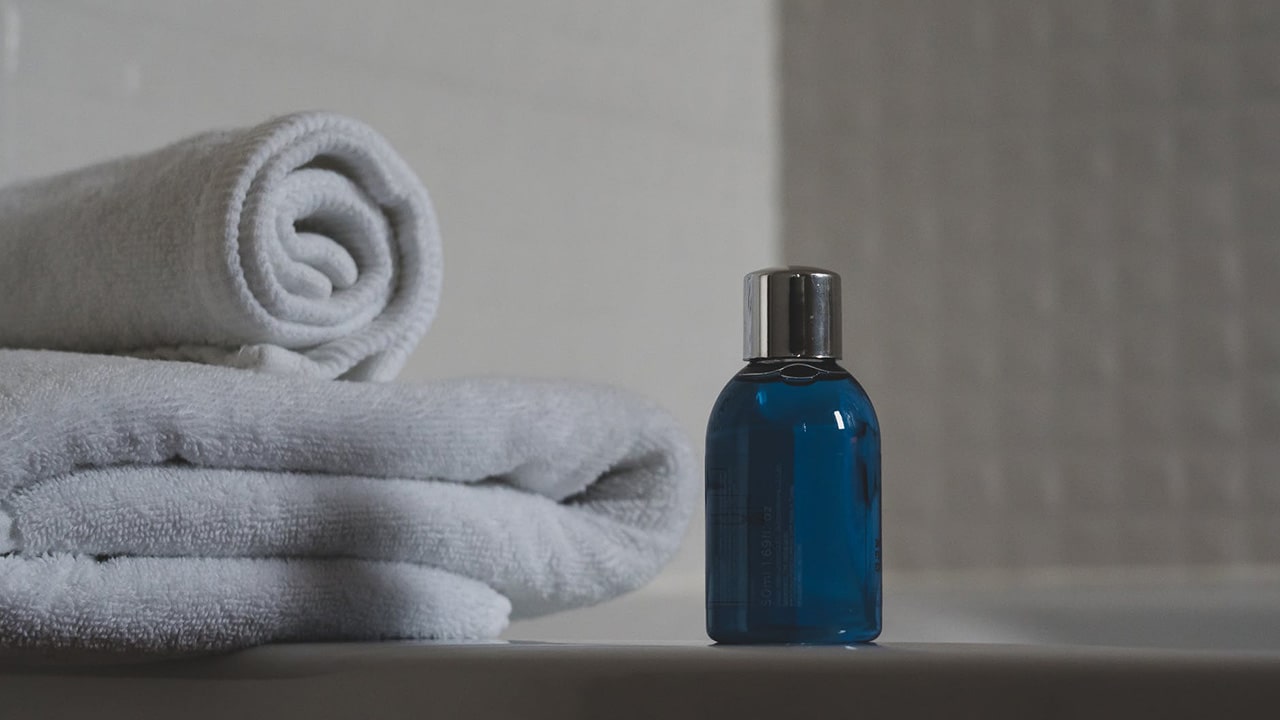 While exfoliating might sound too harsh when your skin is already dry, we can still not neglect its importance in the skincare routine for dry skin. Exfoliators are meant to separate dead skin cells from the skin. But as your skin is dry, you cannot trust any product for your skin. You need to take specific precautionary measures.
Choose a gentle yet hydrating exfoliator for your skin. Dry skin is usually sensitive; therefore, choose an exfoliator perfect for sensitive skin. But don't consider that exfoliators are not suitable for a skincare routine for dry skin; they can come as an excellent and beneficial point in your skincare routine for dry skin.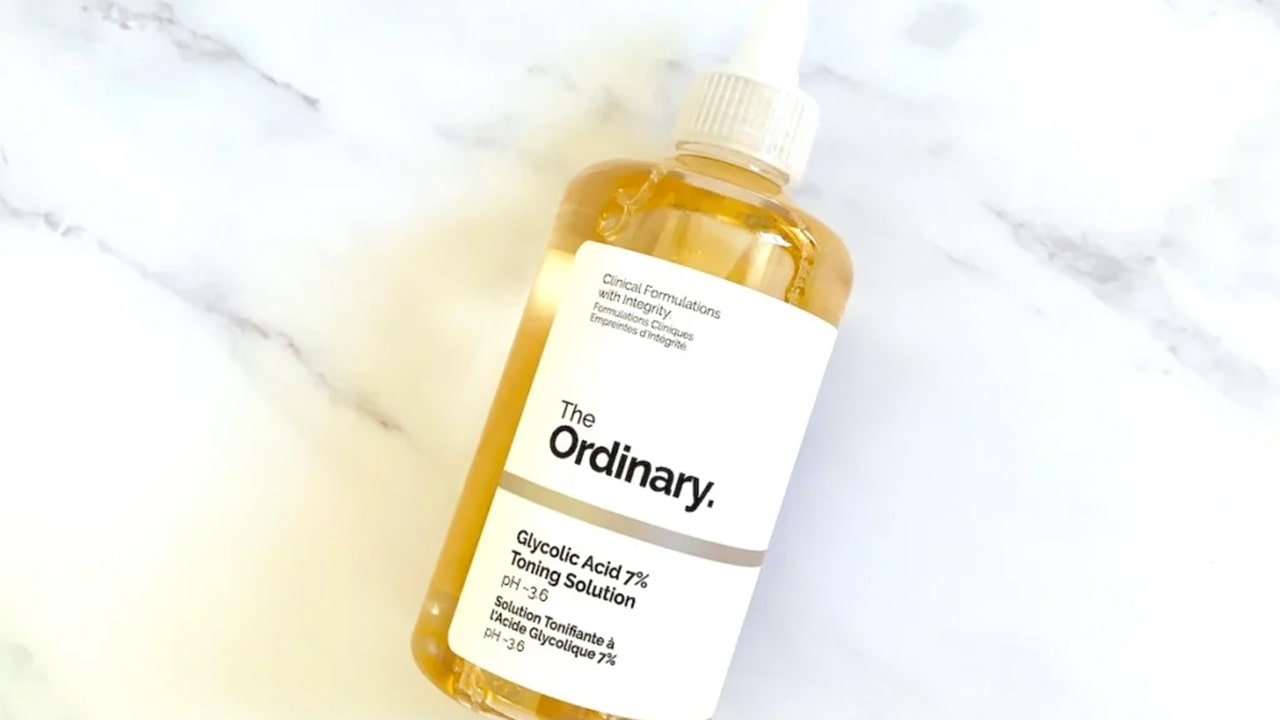 One of the notable mentions in this regard is The Ordinary Glycolic Acid 7% Toning Solution. Don't get confused by its name; it is still an exfoliator and contains glycolic acid- the holy grail product for dry skin. Besides glycolic acid, it has all-natural aloe vera and guarantees a brightening effect on the skin.
How Many Times Should You Use It?
Exfoliating is necessary for dry skin too, but it should not be done regularly. You can use it after a minimum period of one week because no matter how hydrating an exfoliator is, it can still tend to dry your skin by making it lose its natural moisture if used daily.
Procedure To Apply Exfoliator
If it is an exfoliating toner, pour it on a cotton pad and swab it all over your face. But if it is a scrub, massage it all over your face till the dead skin cells come as little balls in your hand.
#4 Moisturizer- Three to Four Times a Day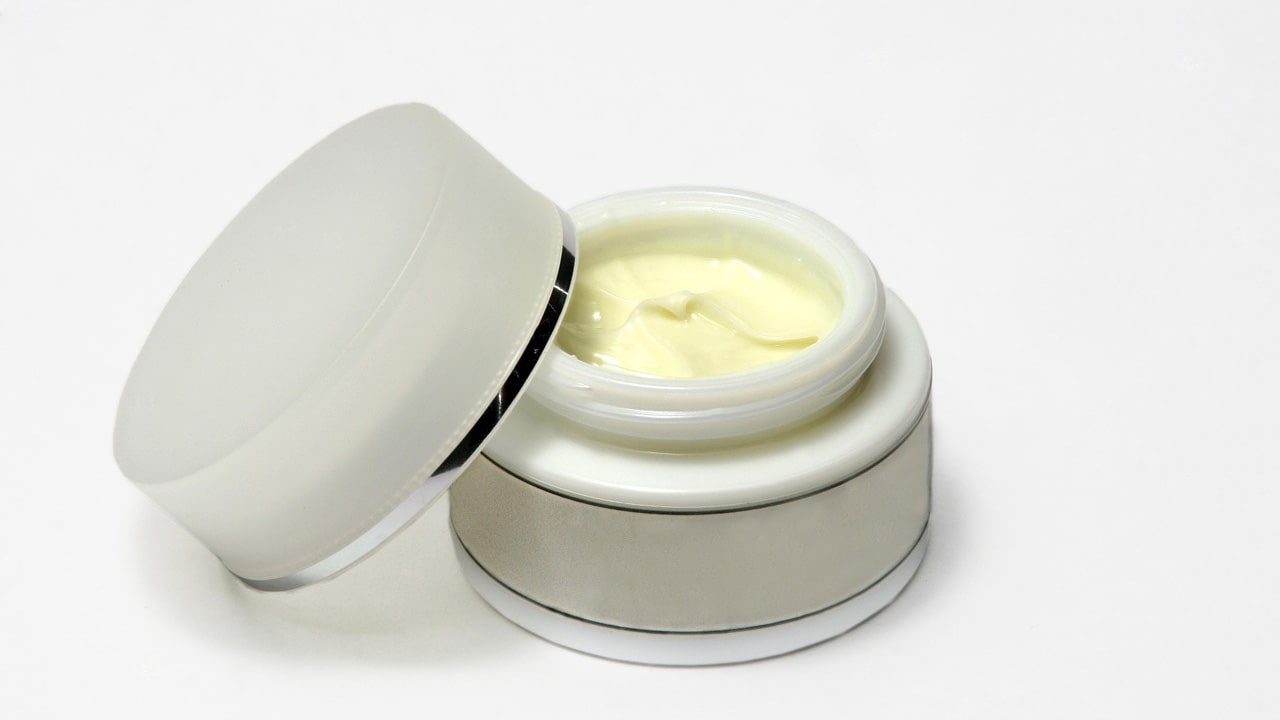 When it comes to the skincare routine for dry skin, you are abandoned to leave your moisturizer behind. Moisturizer will not only hydrate your skin, but it will also help you to retain the natural moisture of your skin, which ultimately prevents wrinkles, flakiness, fine lines, and peeling in the future. Therefore, consider it a must, especially in the winter.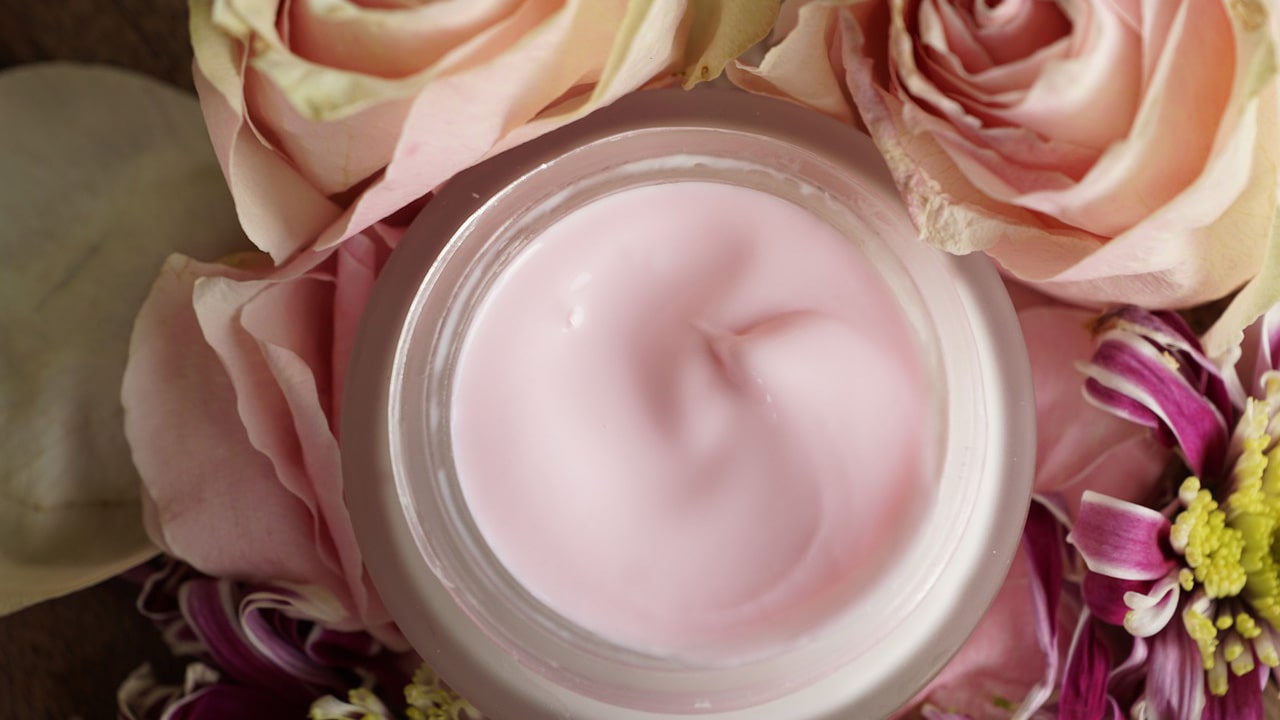 Moisturizers That Compliment the Sensitive Skin
La-Roche Posay Toleriane Double Repair Face Moisturizer is one of the ideal moisturizers for dry skin. It is a fragrance-free product that does not tend to hurt those with sensitive skin or eyes. Another great addition to this product is Vitamin B3, which will cope with the redness on your skin- yes, you heard it right. This moisturizer is the solution to the redness problems that dry skin has chosen for you.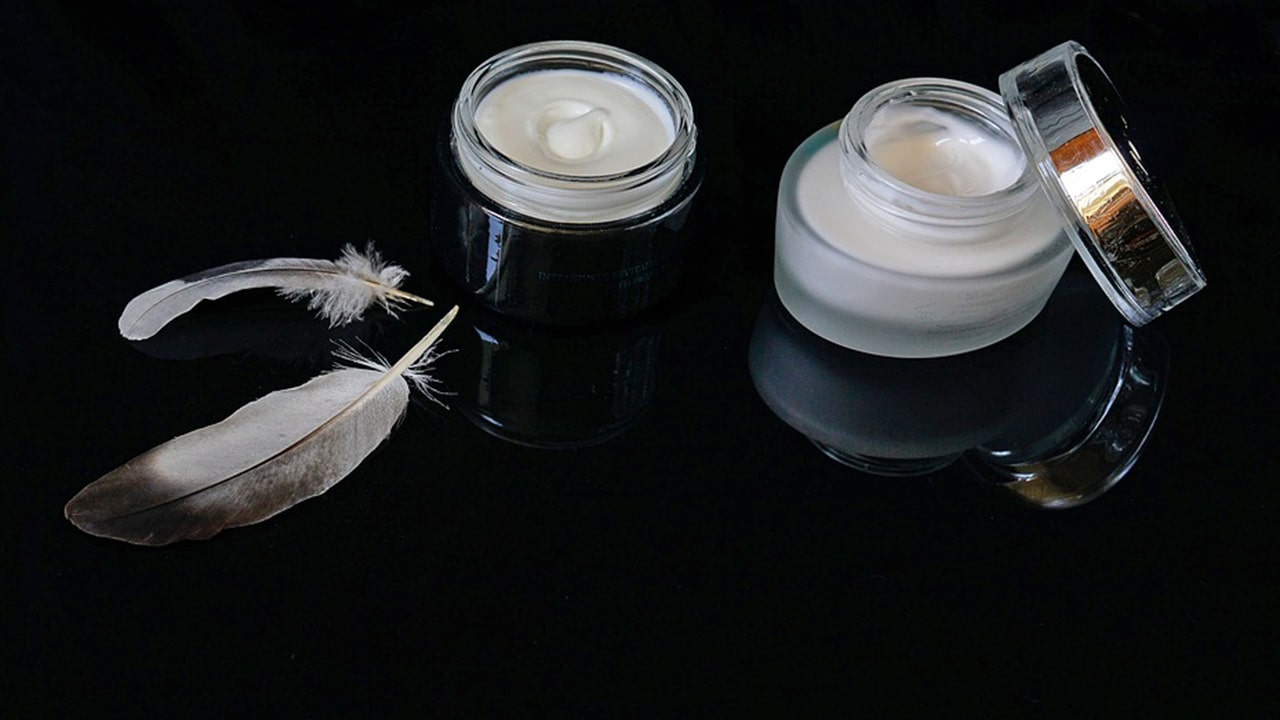 Another great moisturizer you should look for in the market is Tata Harper's Repairative Moisturizer which is packed with rich ingredients like aloe vera gel, jojoba seed oil, calendula flower extract, mango seed butter, fatty acids, and essential vitamins; all of these beautiful ingredients profoundly moisturizes the skin. Besides these ingredients, it also contains hyaluronic acid, which contributes to hydrating the skin. Therefore, if you have dehydrated skin, then it is the choice to opt for.
But we also understand that you might not want to spend this much on the moisturizers mentioned above, then go for the all-time favorite Nivea Soft Moisturising Creme. But, matter what the reason, moisturizer is a must when it comes to a skincare routine for dry skin.
Procedure To Apply Moisturizer
Apply dots of moisturizer all over your face and massage it until the moisturizer's color becomes invisible.
#5 Serums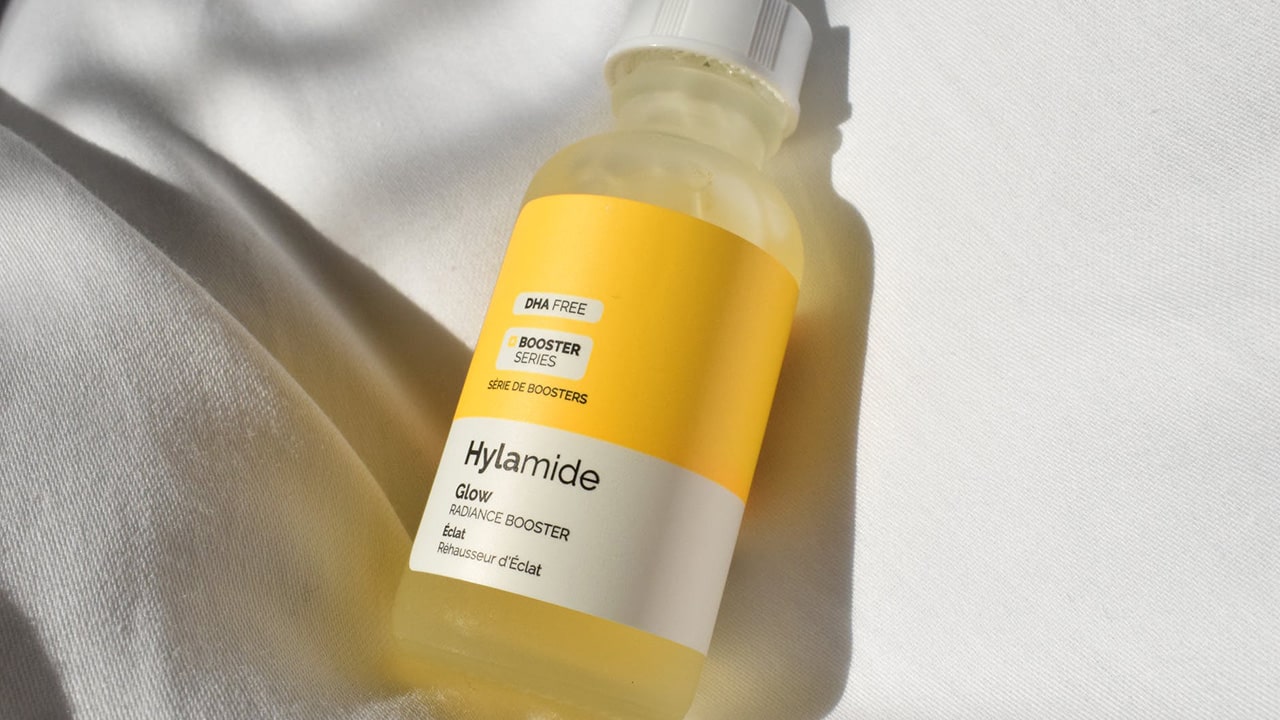 If you have stepped into your 30s, your skin is on the high verge of being dry and flaky, or you want to elevate your skincare routine for dry skin, then serums are a way to go. It is even a seasonal must for winters because dry skin turns flaky and irritating during this season, and serums prevent it from becoming so. While looking for a perfect serum for a skincare routine for dry skin, look for the ones packed with B3 Vitamin to soothe the skin's redness. It compliments moisturizers in its functions and is undoubtedly another must in the skincare routine for dry skin. They tend to make your skin healthy and glowy.
Olay Total Effects 7-In-1 Anti-Aging Smoothing Serum is ideal for women stepping into maturity. As guessed by its name, it prevents the seven signs of aging, including fine lines and wrinkles. So it is ideal if you look forward to stopping the tremendous aging effects, thanks to dry skin.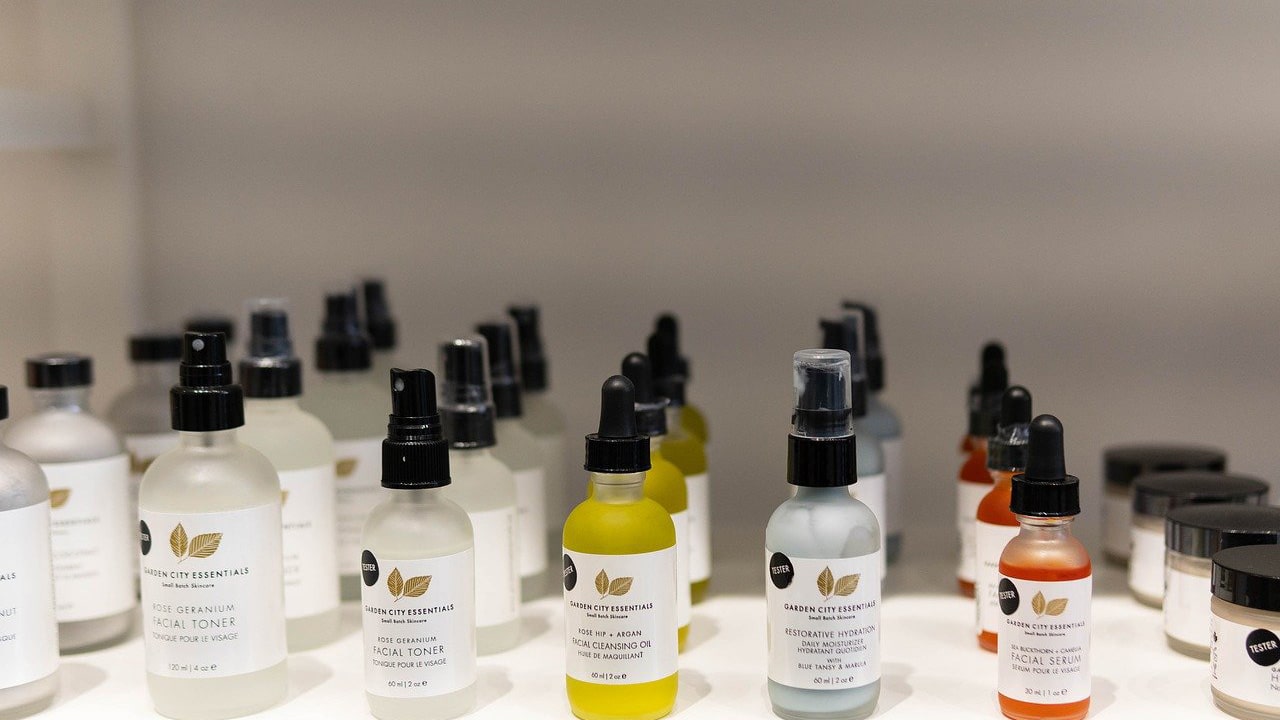 But if you think, aging is not the factor you should be concerned about, and you want to hydrate your skin, opt for SkinCeuticals Hyaluronic Acid Intensifier. It is packed with hyaluronic acid; therefore, this serum's hydration is at its peak.
Procedure to Apply the Serum
Directly pour two to three drops of serum on your face through the applicator. Don't massage it; dab it all over the face with a cotton ball or your fingers and get it soaked up.
#6 Eye Creams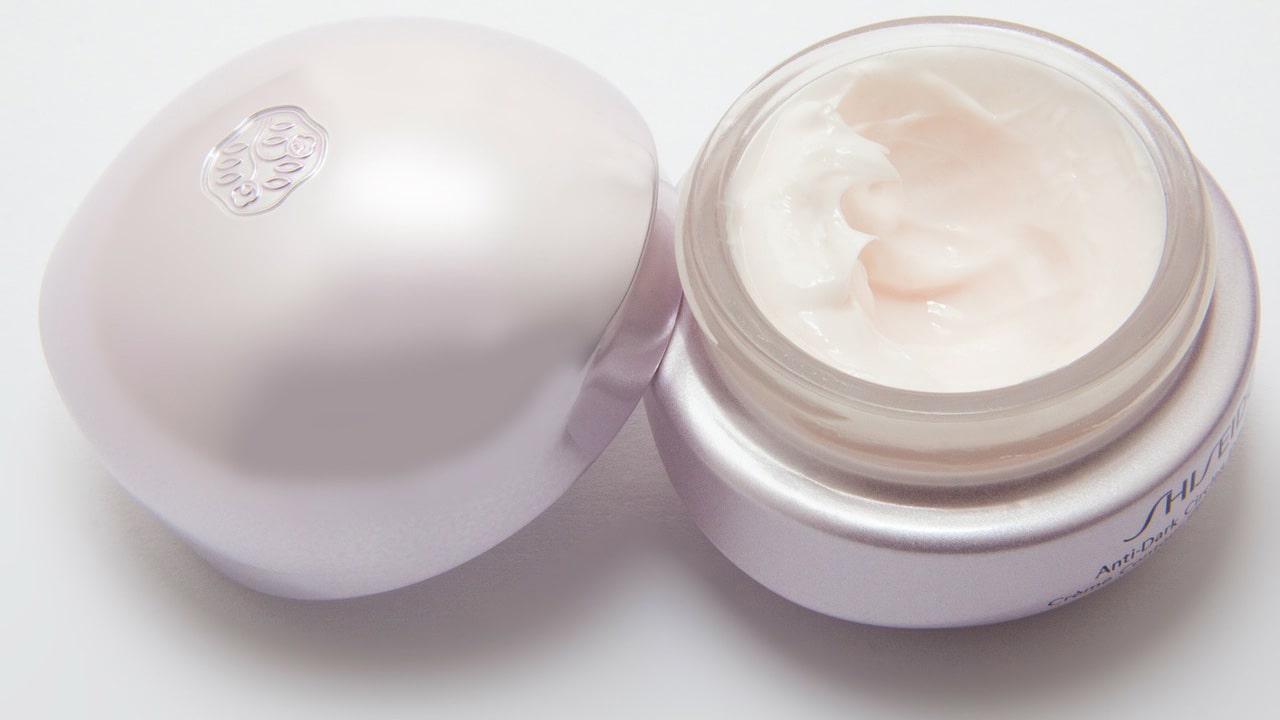 When it comes to the skincare routine for dry skin, the list is undoubtedly a long one. Dry skin around the eyes is the worst; it can result in wrinkles and fine lines that can have an aging effect on your face.
The Body Shop Vitamin E Eye Cream is the one you can trust. It is packed with jojoba oil that thoroughly nourishes and moisturizes the skin and contains hyaluronic acid that does the job of hydration. And all of these ingredients will ultimately prevent your eyes from aging.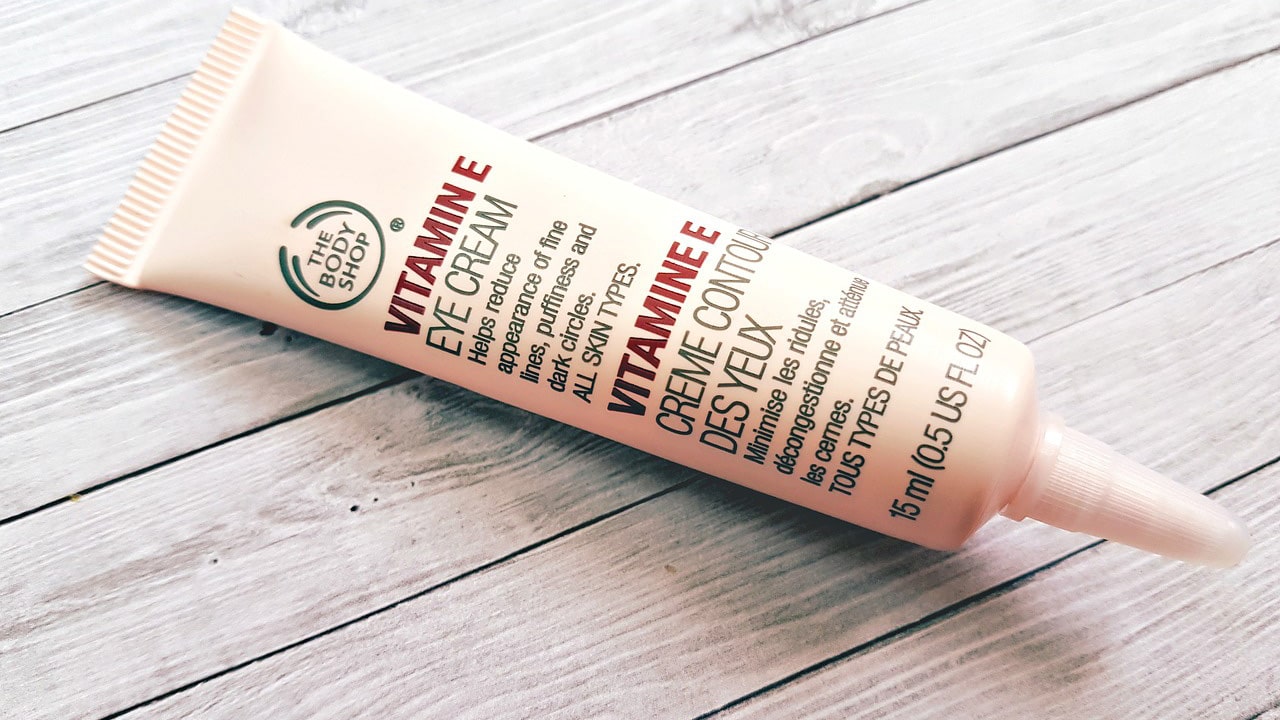 But if, unfortunately, you have already become exposed to wrinkles and fine lines, then go for Olay Eyes Deep Hydrating Gel. It will treat those aging effects wisely by giving it proper moisture, which is undoubtedly a treat in the skincare routine for dry skin.
Procedure To Apply Eye Cream
Take a considerable amount of cream on your finger and massage it into your under your eyes, into the eye socket. Do the same with the other eye. Massage it with your fingers till it gets absorbed.
#7 Facial Oil for the Flaky Days
Sometimes, our skin loses its oil and moisture, especially in the cold seasons. Facial oils are for those days. But it should not feel too heavy or sticky on the skin and know how to do its job. It is like a bonus in your skincare routine for dry skin.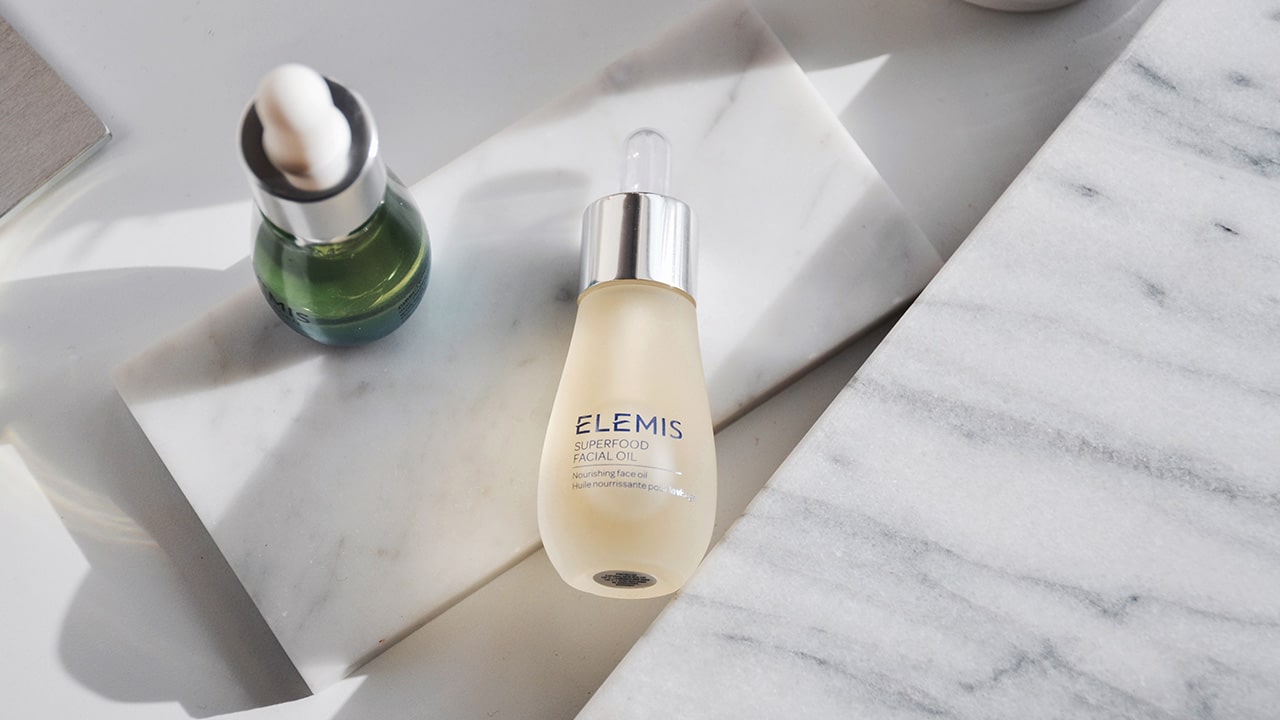 Elemis Superfood Facial Oil is the one you can trust in this regard. It contains soothing and moisturizing ingredients like flaxseed, omega-rich broccoli, and daikon radish. This oil tends to make your skin glow and dewy without giving a sticky feeling to the skin.

But we understand that facial oils are super expensive, just like the Black Rose Precious Face Oil. This oil is best in its function but still comes at a whopping price of $235, making it hella expensive.
But you don't need to turn your head away from the facial oils. We also have affordable and reasonable facial oils, including Now Solutions' 100% Pure Sweet Almond Oil. It is equally nourishing and moisturizes well enough.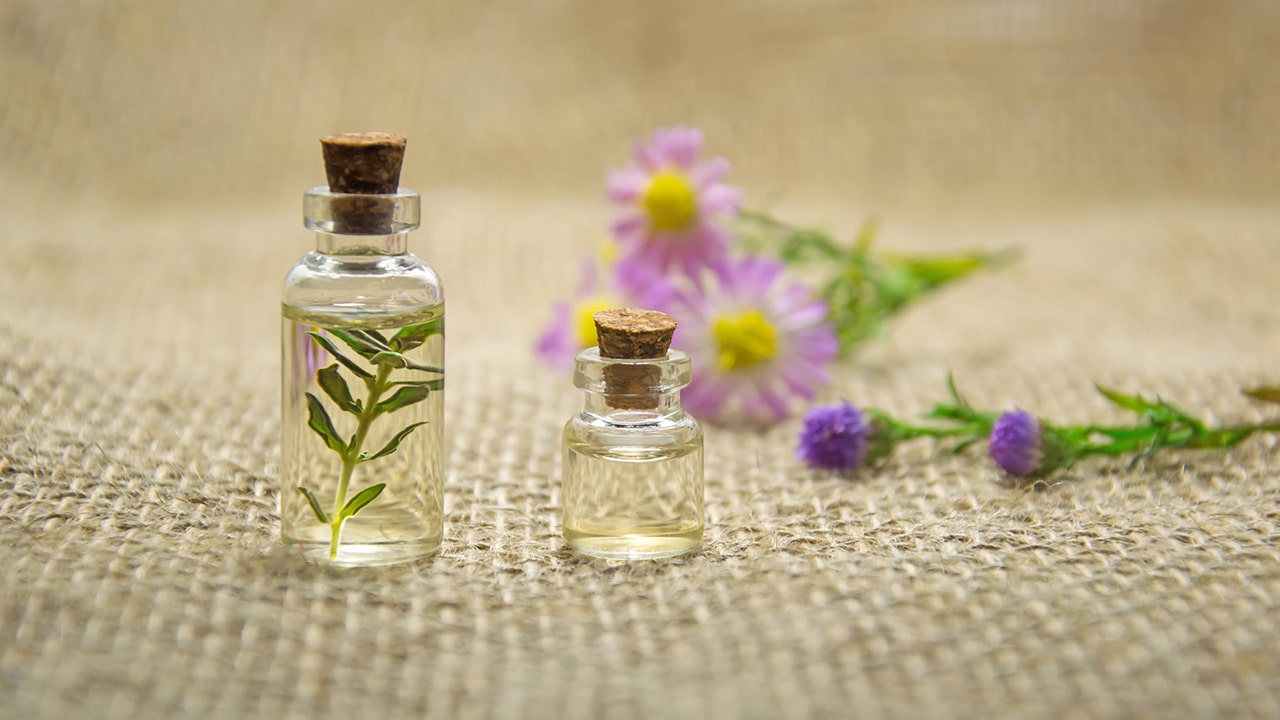 You don't need to apply facial oils daily; use them every four to five days; whenever your skin is peeling or flaky. It is like a dessert to the skincare routine for dry skin.
Procedure To Apply Facial Oils
Apply two to three drops of facial oil on your face and massage it with your fingers till it gets dried up.
#8 Sheet Masks
Sheet Masks are the type of masks that are specially designed for dry skin types. As dry skin cannot tolerate charcoal or pulp masks, these sheet masks tend to hydrate the skin and are a great addition to the skincare routine for dry skin. Garnier Sheet Masks in this regard are worth mentioning. The brand features a comprehensive range of masks you can enjoy on weekends.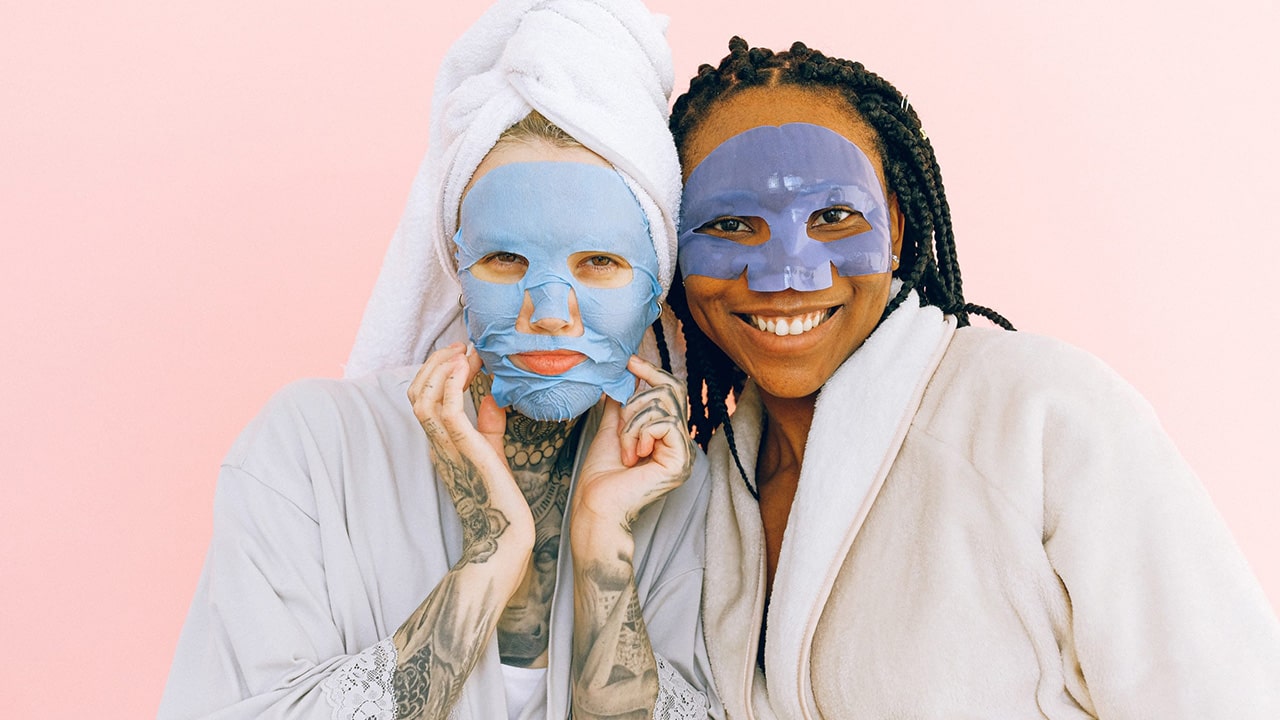 Procedure To Apply a Sheet Mask
Just apply the sheet masks before the moisturizer step. Let it soak up to your skin for 20-30 minutes, and after you remove the mask, do not wash your face. Instead, let the serum soak up into your skin and massage it until it gets dried.
#9 The Last and Utmost Important; Sunscreen
Sunscreen is the last step in your ritual; you must apply it only in the mornings. Dry skin is usually susceptible. Therefore, it is more prone to UV rays. After you have finished the steps mentioned above, apply some sunscreen. No matter what skin type you have, still a must, even in a skincare routine for dry skin.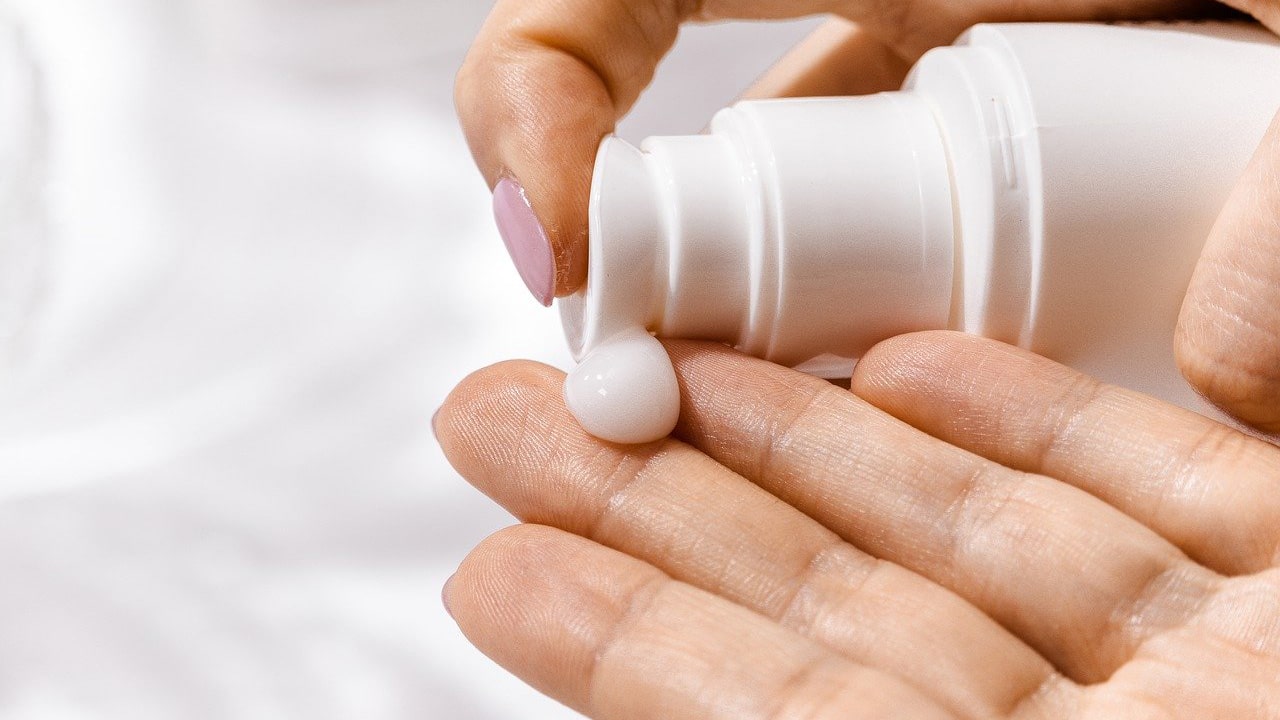 One of the hydrating sunscreens that compliment dry skin is L' Oreal Paris UV Perfect 12H Protector. It is excellent for dry skin types; it hydrates and contains SPF 50, which is more than enough to protect you from the harsh sun rays.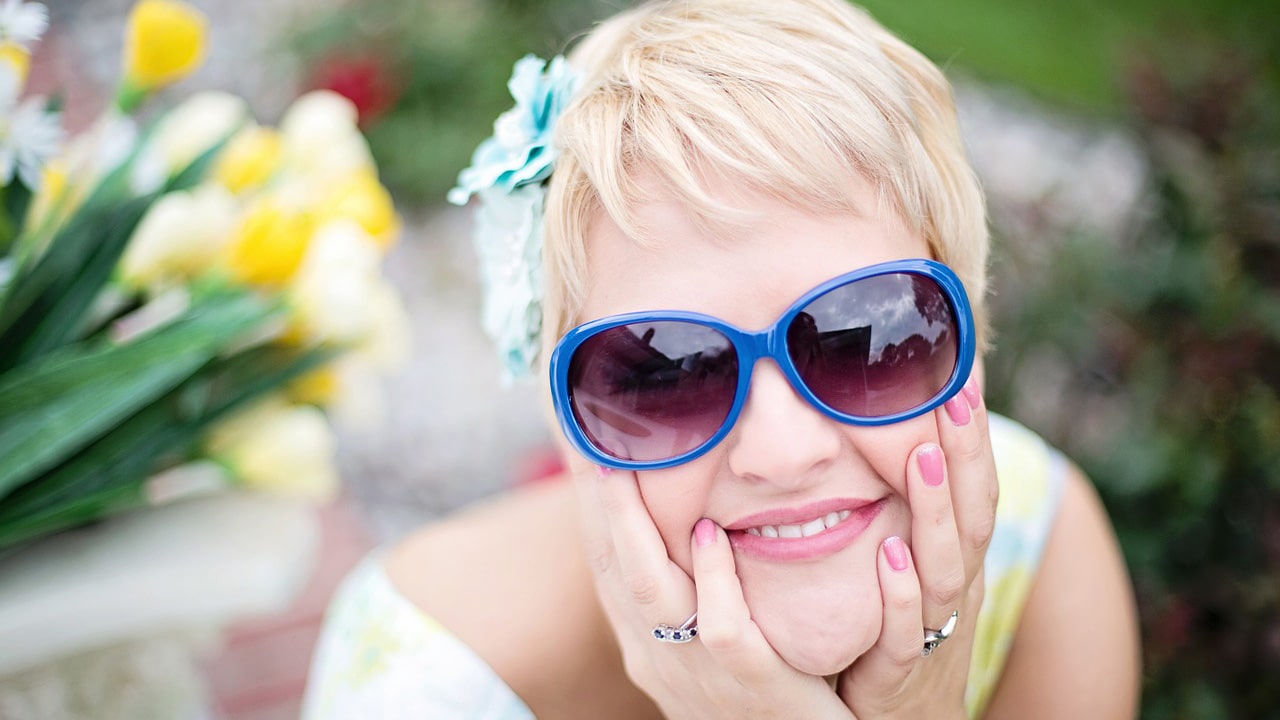 If you liked our article regarding skincare routine for dry skin, then let us know your thoughts in the comment section. We would love your suggestions regarding a skincare routine for dry skin.