Have you ever felt regretful after splurging tons of bucks just on a high-ended makeup product? And if you think spending on drugstore brands is a worse choice than shelling on high-end products, then I guess you lack much-needed information, and more research needs to be done as some gems are hiding out there in the drugstore brand category.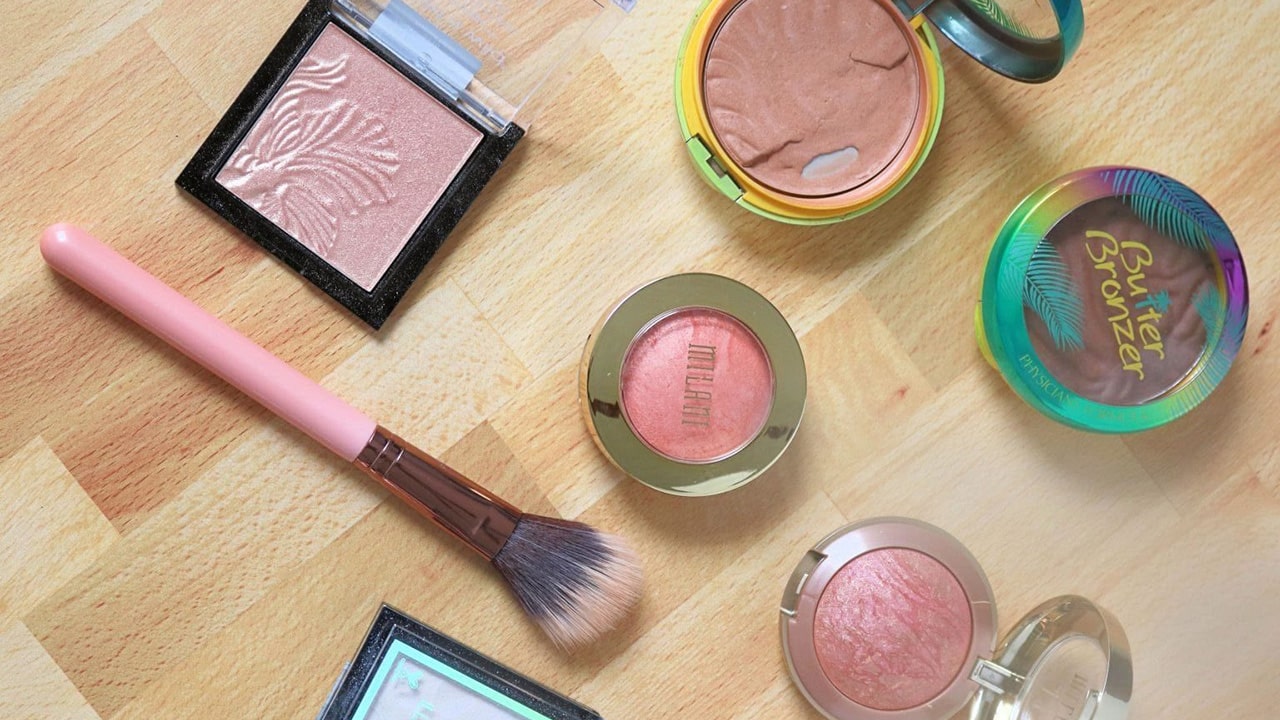 High-ended products might look lavish and, undoubtedly, has some of the most dazzling features that outstand them from the rest, but will you prefer using a $50 lipstick every day in your office when you are only making three to four figures a month? Indeed, I cannot afford that, and not everyone does. Luxury products are for luxury days, special occasions, and a daily glamour look; we all need affordable but quality products. Using inauthentic and deficient makeup daily can harm your skin; thus, quality is still kept as a priority.
But finding quality, diversity, and affordability all under one roof is, for sure, a challenging task. If you, too, are puzzled by this mystery, follow us till the end of the article. We have piled up some of the best makeup drugstore brands that provide premium quality and extensive diversity under a minimalistic price tag.
#17 Black Radiance
Multiple high-ended makeup brands like Fenty Beauty offer diversity in their range and make their brand perfect for lighter and darker skin tones. But such brands are kind of rare when it comes to drugstore brands. Keeping this point of view in mind, Black Radiance beauty emerged in America as a drugstore brand specially dedicated to women of color. The brand includes every needed makeup product and features some of the most diverse and stunning shades carefully designed to suit people of color.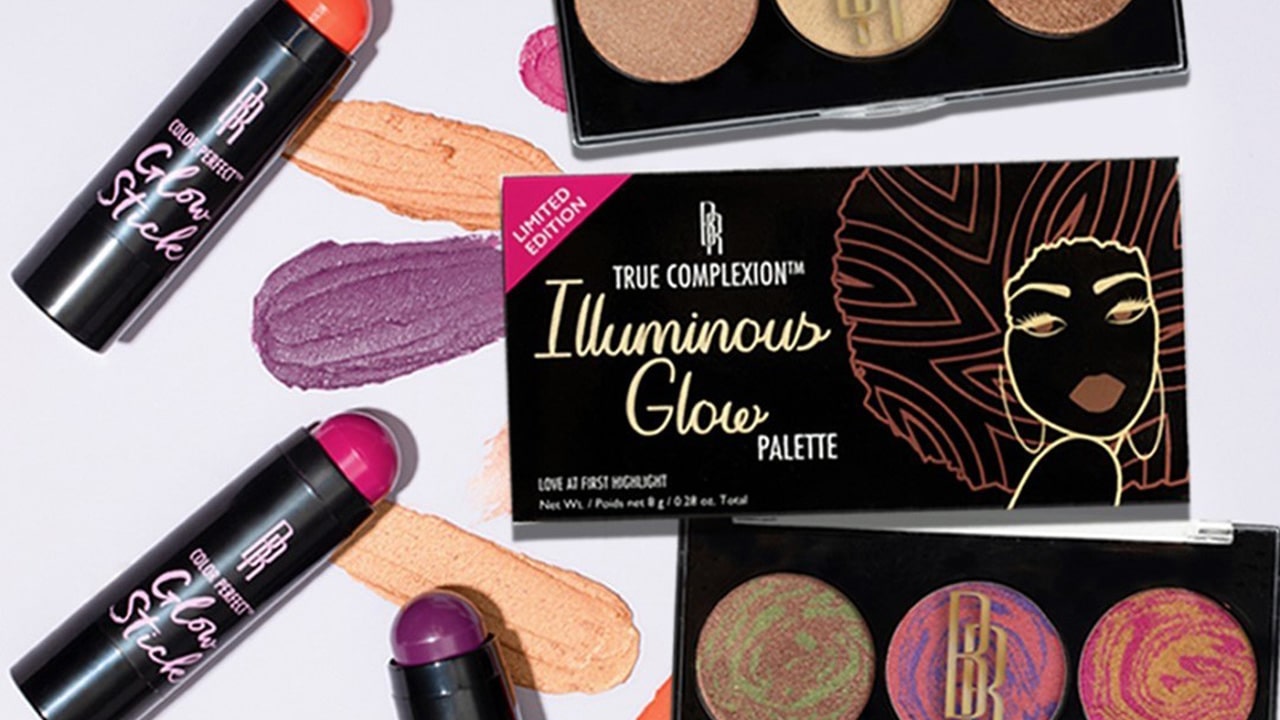 Although the products from this brand are dedicated to deeper tones, there is no such restriction that lighter tones cannot buy them, or the shades will not suit other tones. This brand has some hidden gems that can look good on any skin tone.
Favorite Pick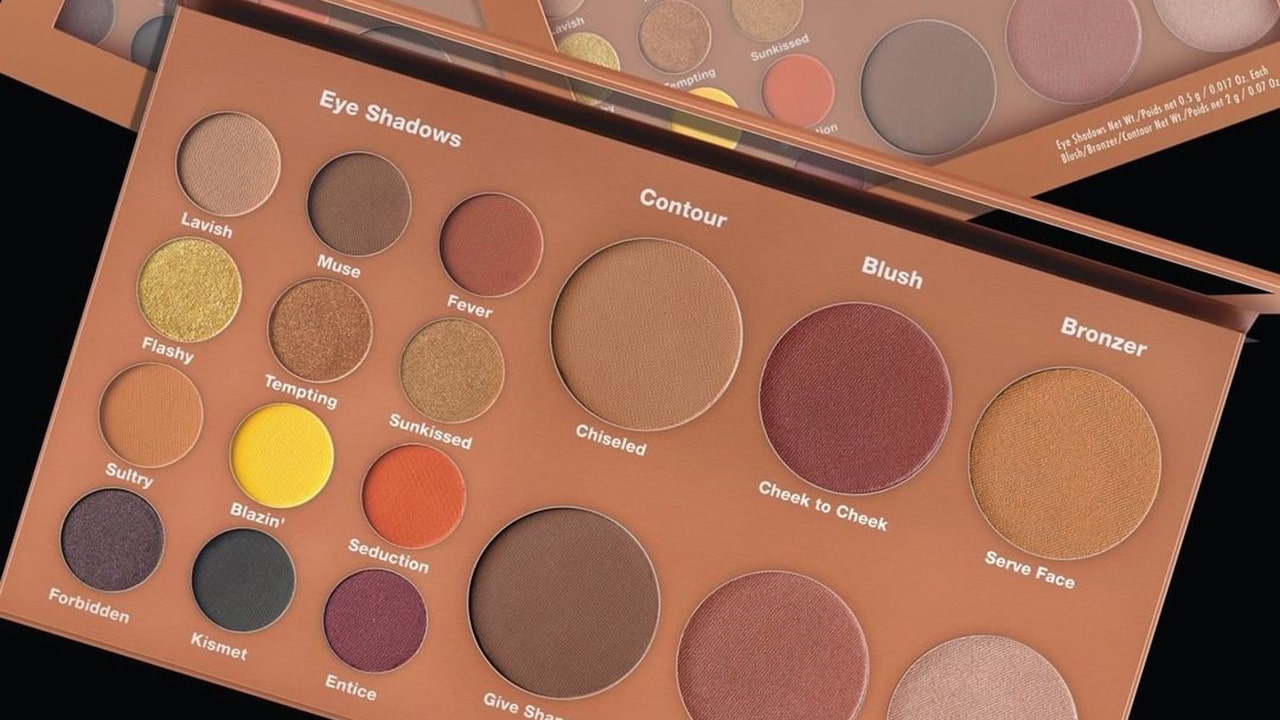 The foundations of this brand show a significant margin of diversity; no matter how deep your skin tone is, you will find your ideal match in this brand. But when it comes to our favorite pick, then it has to be the Bold and Sexy Palette, which is a face palette and features 12 flattering eyeshadows (with some of the beautiful, eccentric colors), a bronzer, 2 shades of contour powder, intense blush powders, and 2 beautiful illuminators- what else to wish for?
#16 Model's Own
Another drugstore brand that needs our attention is Model's Own beauty, mainly recognized for its fantastic nail products. But besides creating some of the most admiring shades of nail polishes, the brand also has a makeup line, and it is undoubtedly worth trying out.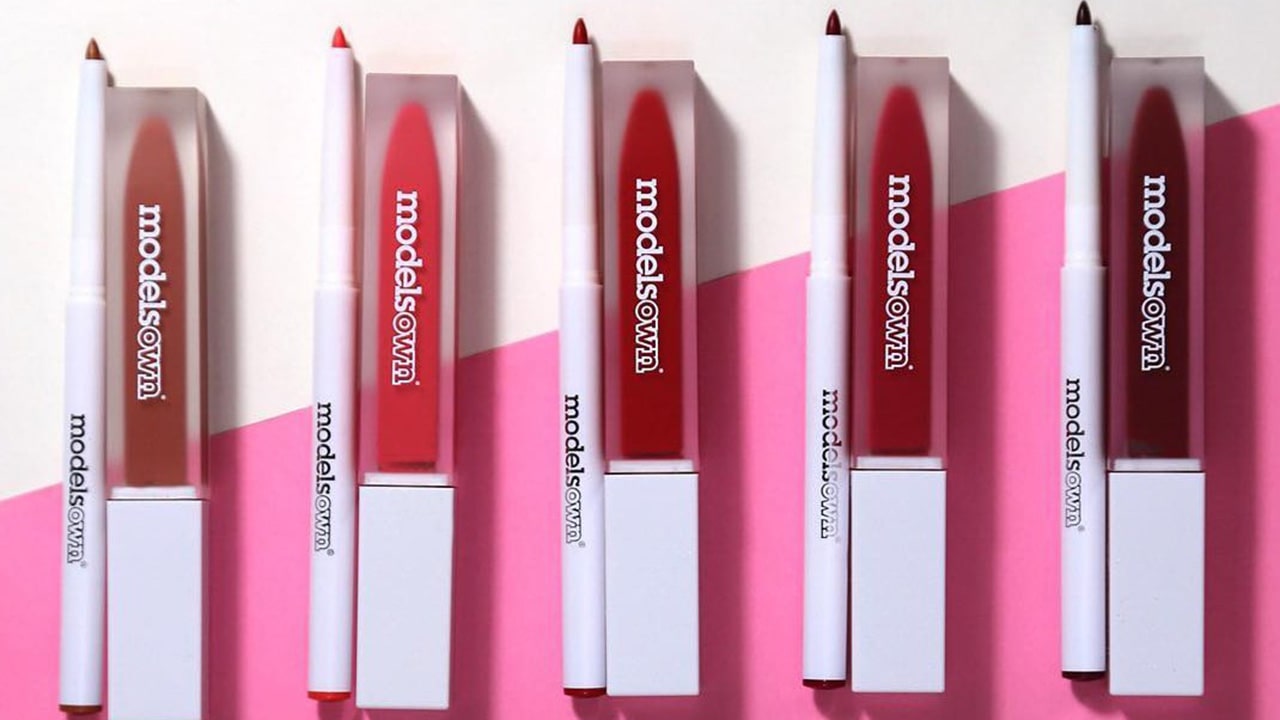 First, it is super affordable; second, the products are just stunning. The look is good, the touch is better, and the application is excellent. Thus, this brand needs your attention if you are seeking something affordable but stunning.
Favorite Pick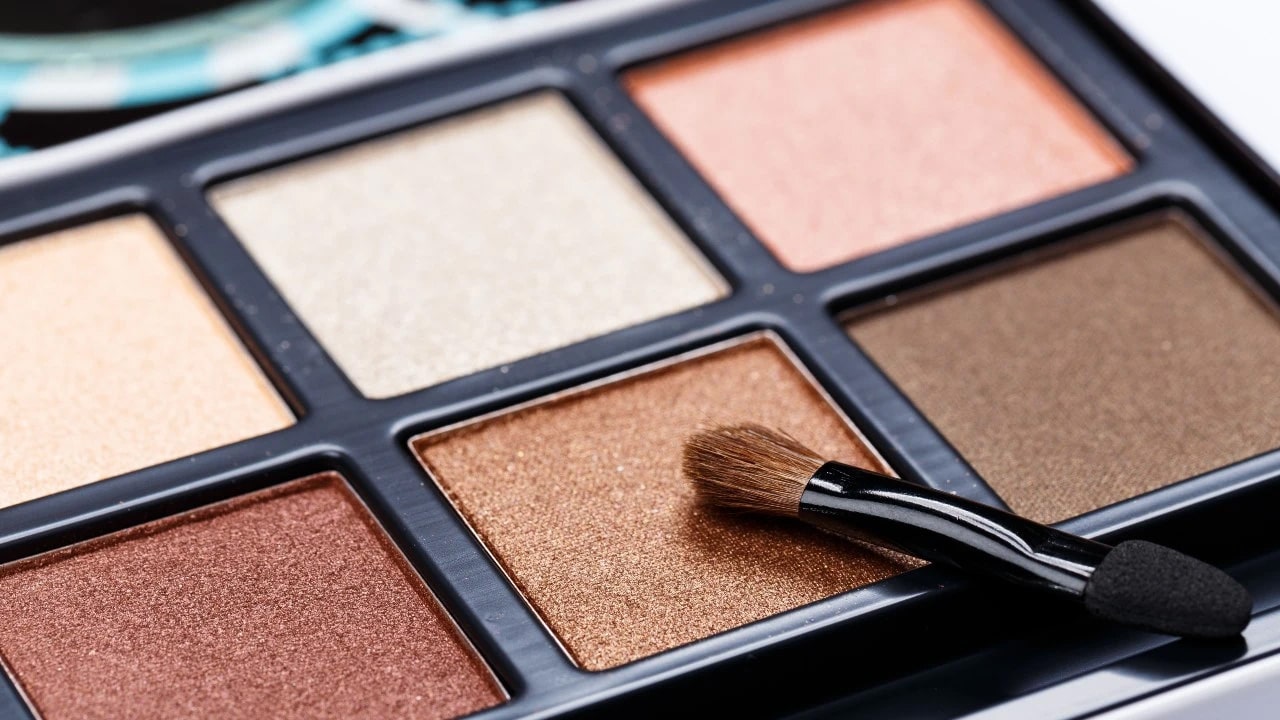 It wasn't easy to choose a favorite from such an extensive range. Still, suppose it is mandatory to choose one product. In that case, it has to be their Lix Matte Liquid Lipsticks and the Color Chrome Eyeshadow Palette, which features an array of 10 beautiful but unique creamy shades that are pretty hard to find in an average palette.
#15 Australis
Finally, an Aussie drugstore brand is on the list. When it comes to quality and performance, this brand deserves mention. These vegan and cruelty-free products are fabulous, and the quality is improving daily. The brand has an extensive range of products that come in various shades and seems playful to work with.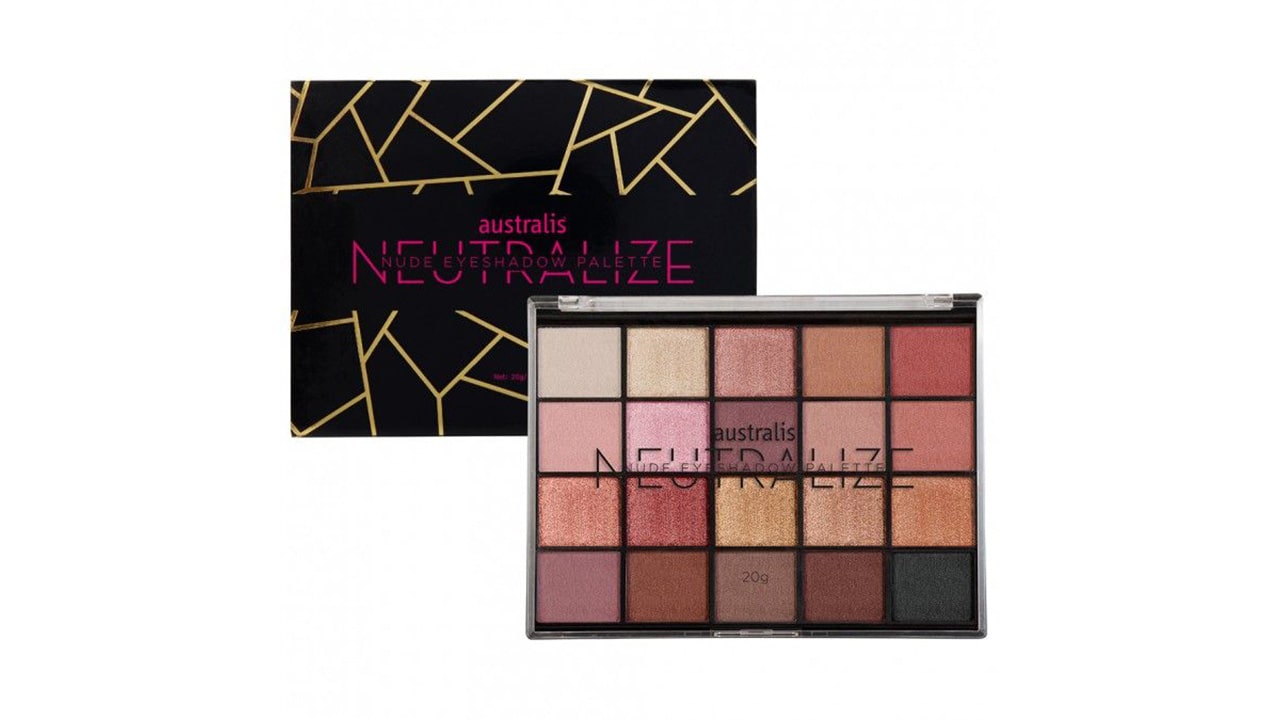 Although this brand tilts on a bit pricier side of drugstore brands, every product does justice to its tag, and if you love colorful Instagram-ish looks, it is undoubtedly worth trying out.
Favorite Pick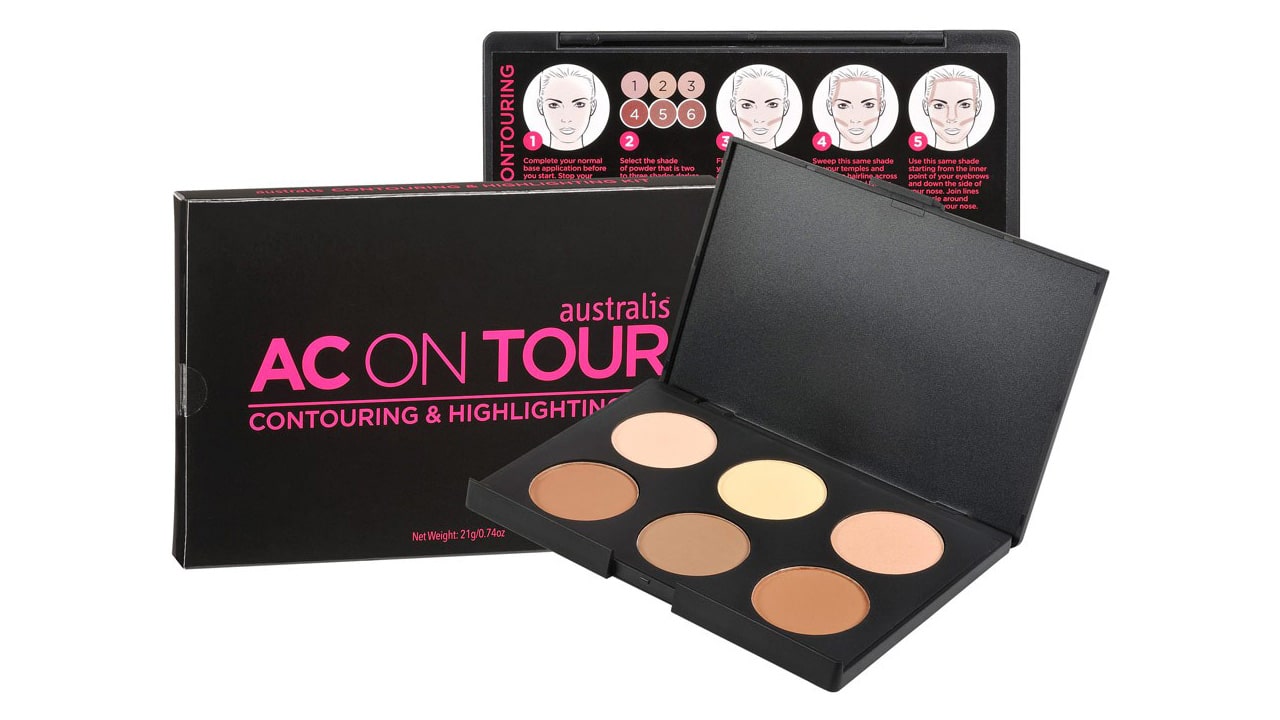 Australis is known for its fantastic eyeshadow palette ranges, and it would be a crime if we chose only one. All the eyeshadow palettes from this drugstore brand are just awesome. The shades are unique, have the perfect texture, and the application is smooth and easy. Thus, if you are looking forward to adding some color palettes to your vanity box, Australis is a brand you can look forward to with high expectations.
#14 Physician's Formula
Physician's Formula is one of the best natural and organic drugstore brands that take part in skincare too. Although it lies on the pricier side for drugstore brands, if you find skincare with beauty, what could be better than this brand? Every product is made with all-natural and organic ingredients and subjected to lab testing after every step to ensure the safety and authenticity of the product.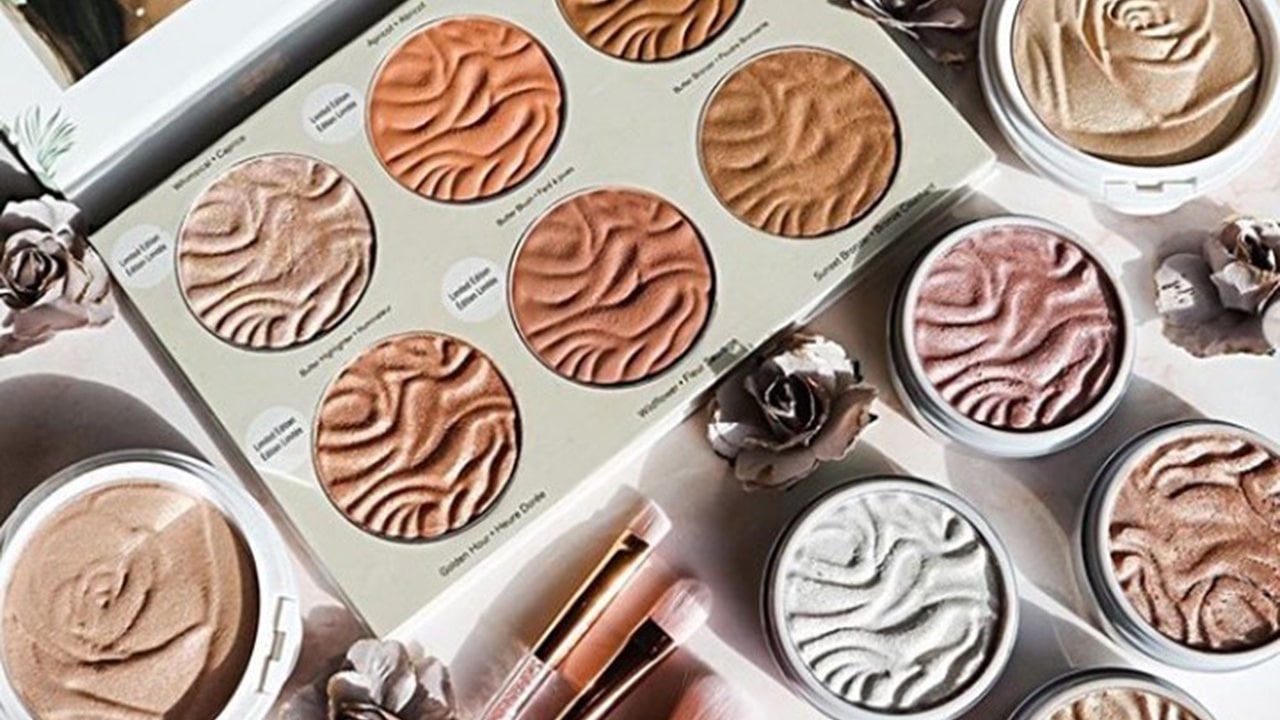 Besides a beautiful makeup range, the brand also manufactures skincare products that include all the vitals you need to keep your skin tamed and perfect.
Favorite Pick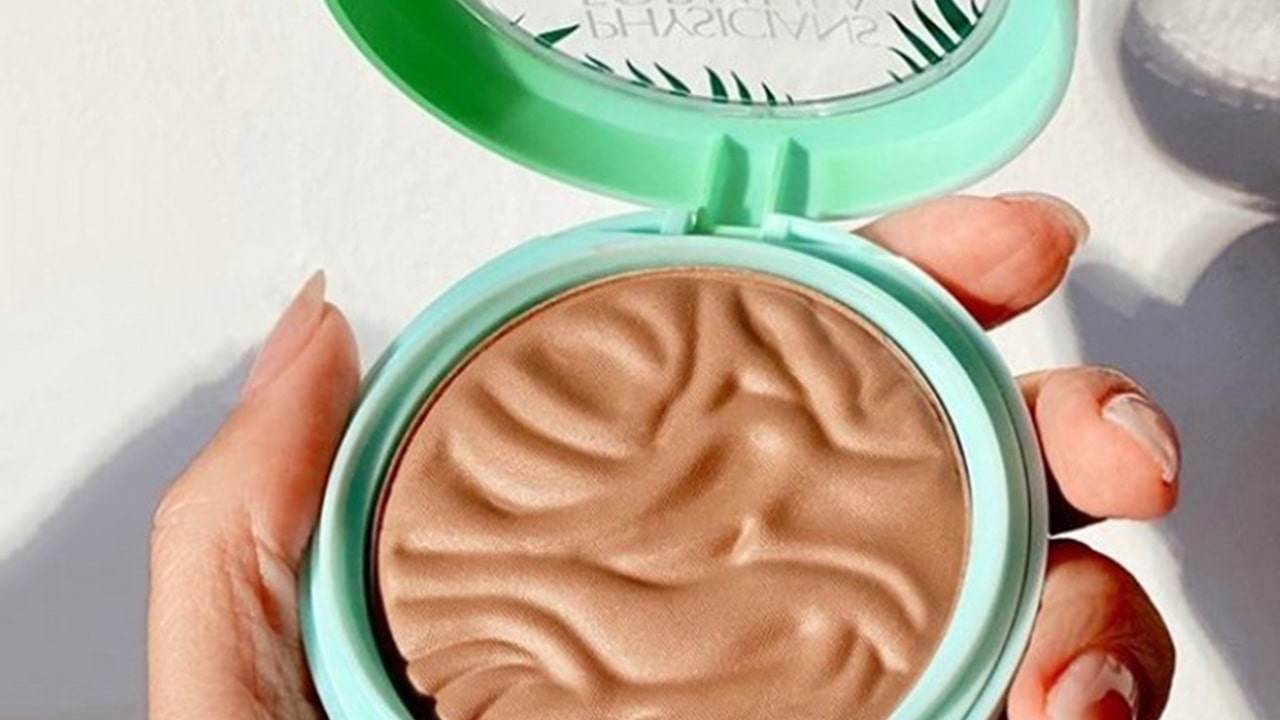 Although this drugstore brand's entire range is stunning, it would be the Butter Blush and Butter Bronzer if we had to choose our favorite. From excellent shade to quality ingredients like Murumuru Butter, this product is surely a must-have in anyone's vanity who loves a colorful makeup look.
#13 Burt's Bees
If you are more of a natural makeup and skincare lover, then Burt's bees is another good choice to opt for when it comes to drugstore brands. Neither the products from this brand include harmful ingredients nor its products are they tested on lab animals, thus using products from this brand; thus, you know that your skin is in safe hands with this brand.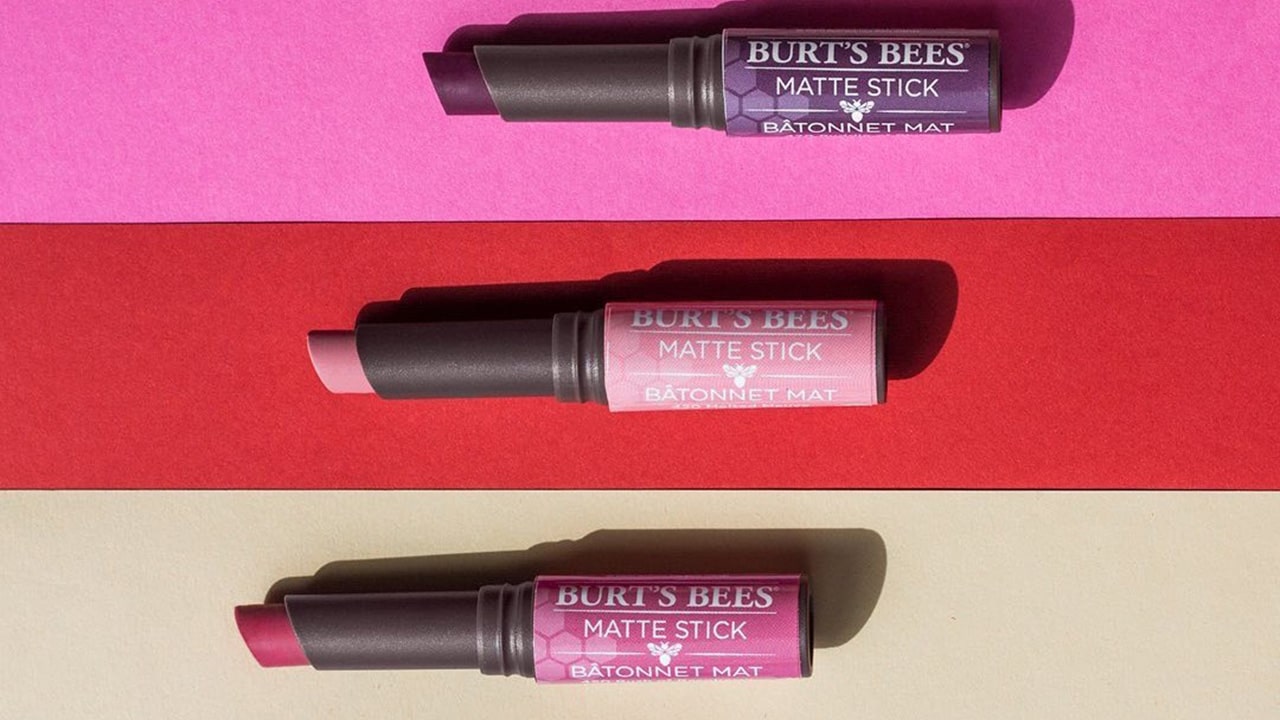 This brand has everything for you: essential skincare, lip care, hair care, body care, makeup, and maternity care products. Everything from this brand is utterly good and reasonably priced if you ask us.
Favorite Pick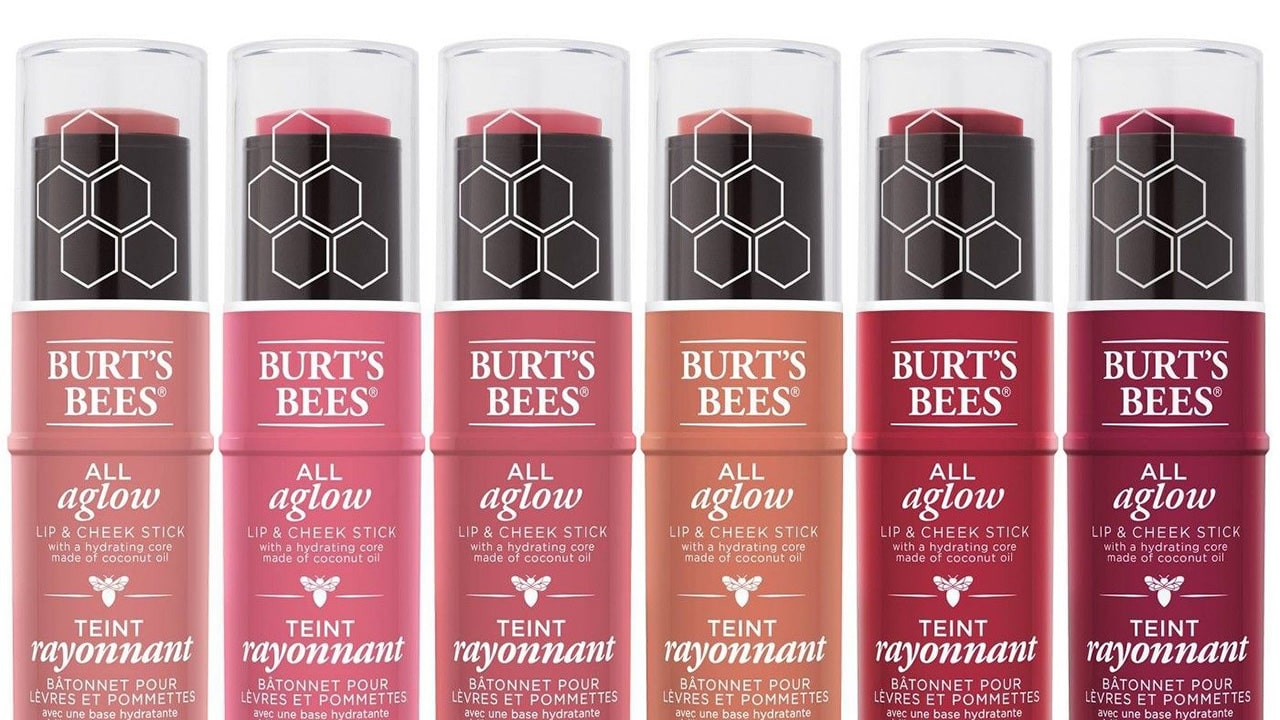 Burt's Bees 100% Natural All Aglow Lip and Cheek Stick is our absolute favorite from this brand, thanks to its creamy texture and fantastic shade range. The shades are perfectly designed to give the cheeks, lips, and alike natural color that never gets over the top and always looks flattering. The brand has created a matching shade for every skin tone, and with a little effort and tryout, you can grab your ideal one.
#12 Covergirl
Covergirl is undoubtedly one of the best drugstore brands that have been around us for quite a long time, with some of the best makeup products. It is one of a few brands you will never regret spending on, and all your needs and desires will be fulfilled too.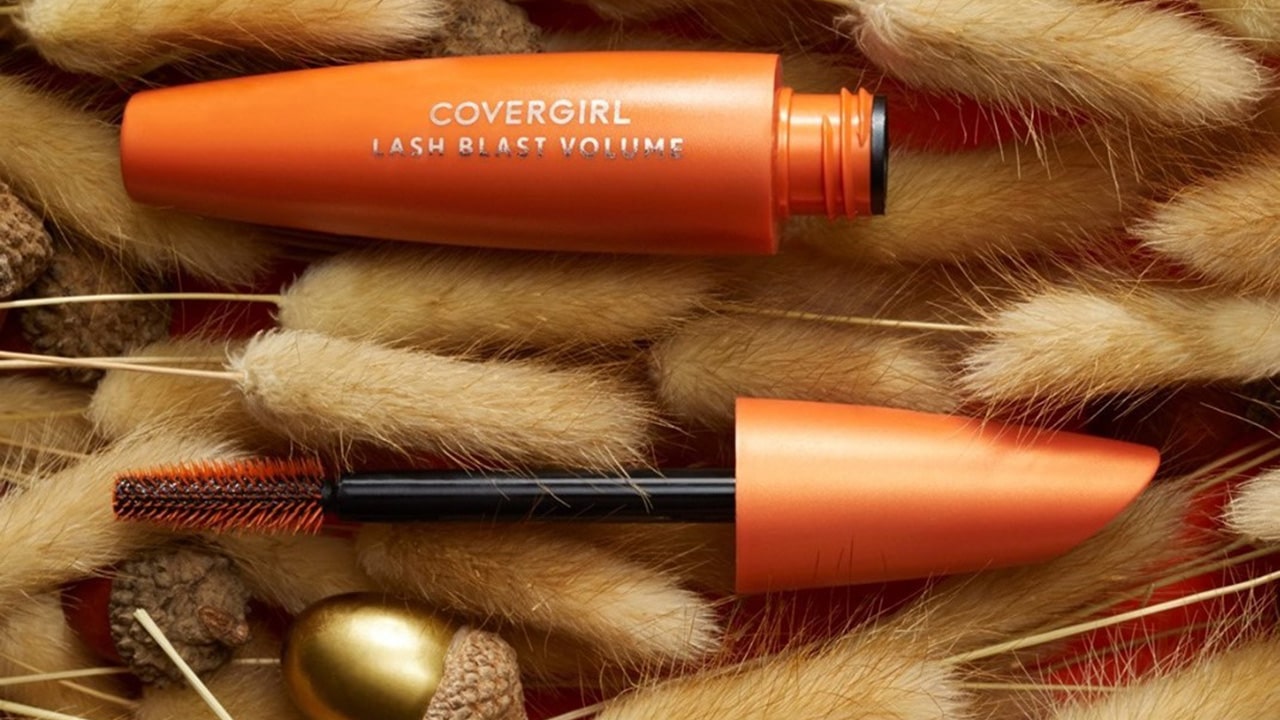 Covergirl is a classic brand that has been operational since 1961. Since then, it has always attracted artists, celebrities, and locals with its excellent quality products, diversity in shades, and affordable price tag.
Favorite Pick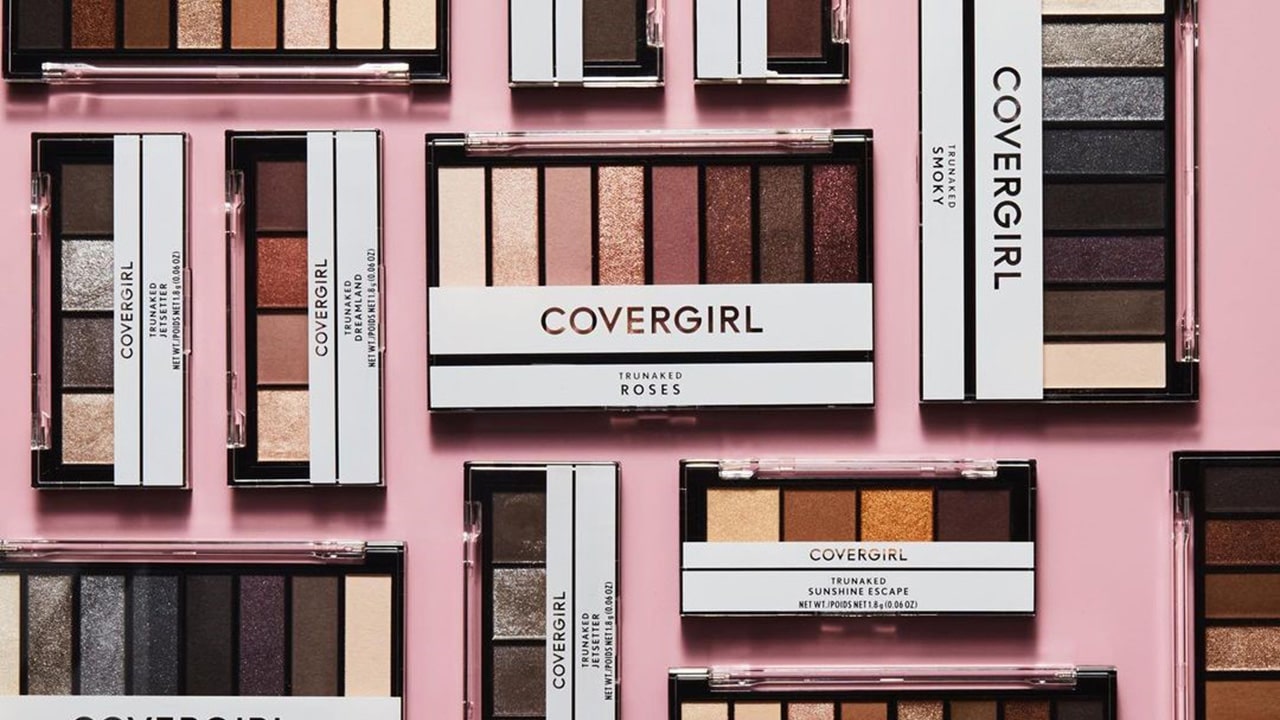 Covergirl is mainly known for its voluminous, lengthening mascaras and full-coverage foundations. But if we have to pick one as a favorite, it would be the Covergirl TruNaked Roses eyeshadow palette. This palette is multifunctional and can slay both smokey and nude-ish looks. But the best part is that this product retails only for $12- isn't that amazing?
#11 Milani
The following drugstore brand on our list is none other than the cult favorite, Milani. If you love high-end makeup looks and want lavish quality, then Milani is the right brand for you. This brand makes such gorgeous products, and they are so flattering that you barely want to use them. From packaging to quality, everything seems perfect from this brand; maybe that is why this product lies more on the pricier side of drugstore brands.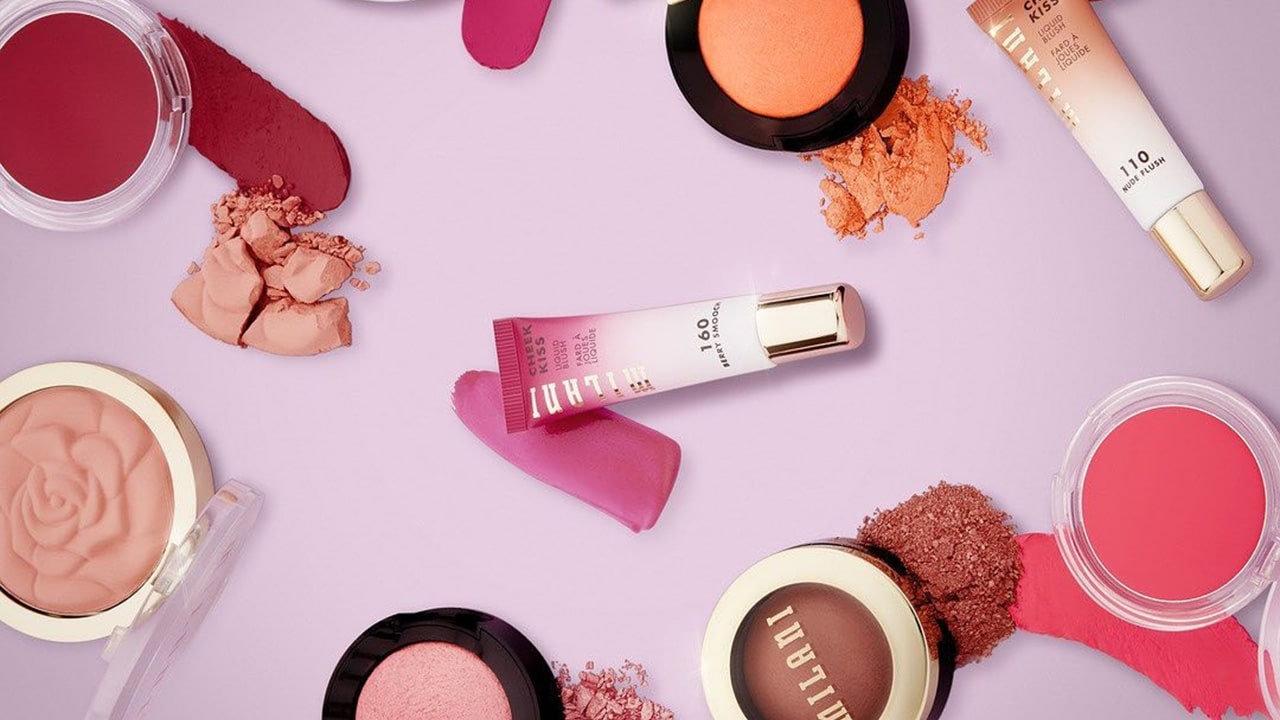 Not only do the products from this brand look lavish, but the quality and texture score a goal, ultimately making this brand a public favorite.
Favorite Pick
Although it is a hardship to choose a winner from such a stunning collection, if the decision has to be made, we would go for Milani Conceal+Perfect 2-in-1 Foundation + Concealer. This full-coverage concealer is so rich in the function that you will not even need a concealer for cover-ups. Thus what will be better than getting flawless skin for just $11?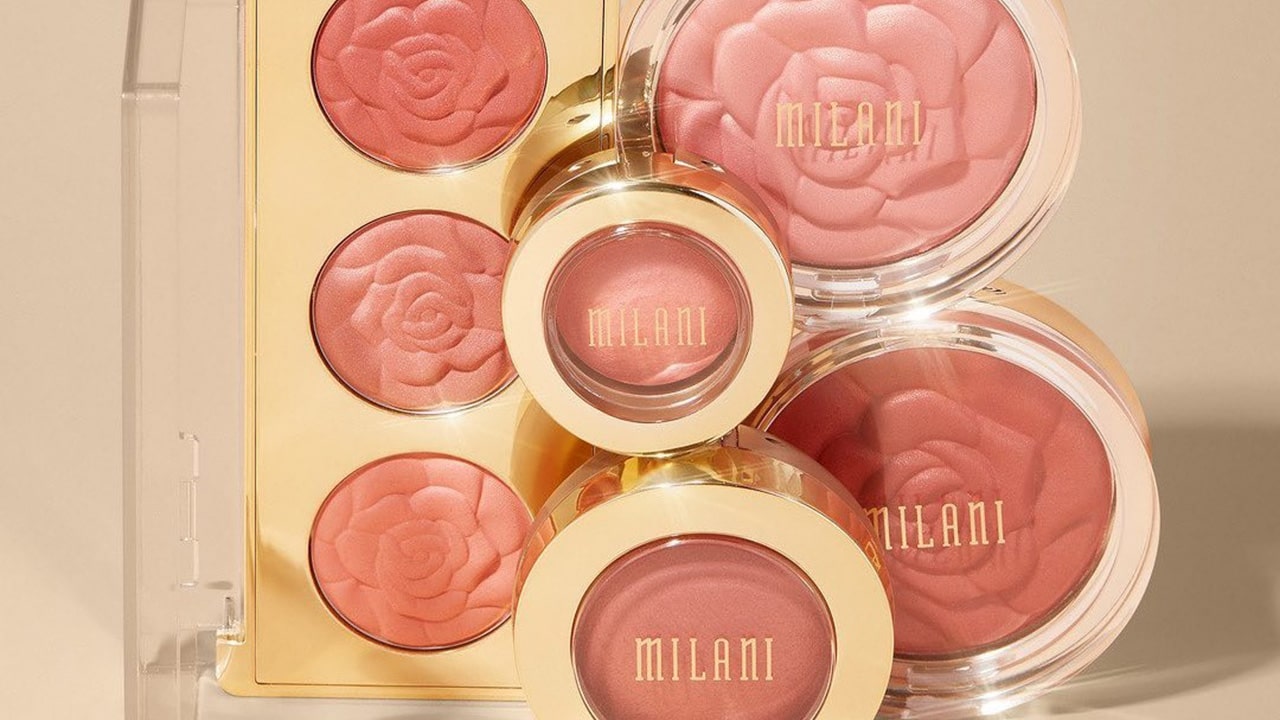 But this is not just the only thing we love about this brand; we also love Milani Rose Powder Blush which comes in several shades, and one of its shades is an exact dupe for Tarte Amazonian Clay Blush. Thus, if you love high-end products but have been splurging a lot on them lately, it's time to check out this brand, and I assure you will not be disappointed.
#10 BH Cosmetics
Whether you are a beginner or a makeup expert, this brand has everything for everyone. This brand's extensive range, fair quality, and budget-friendly price tags have won our hearts. The best part about it is that it retails luxury products for the price of a drugstore brand.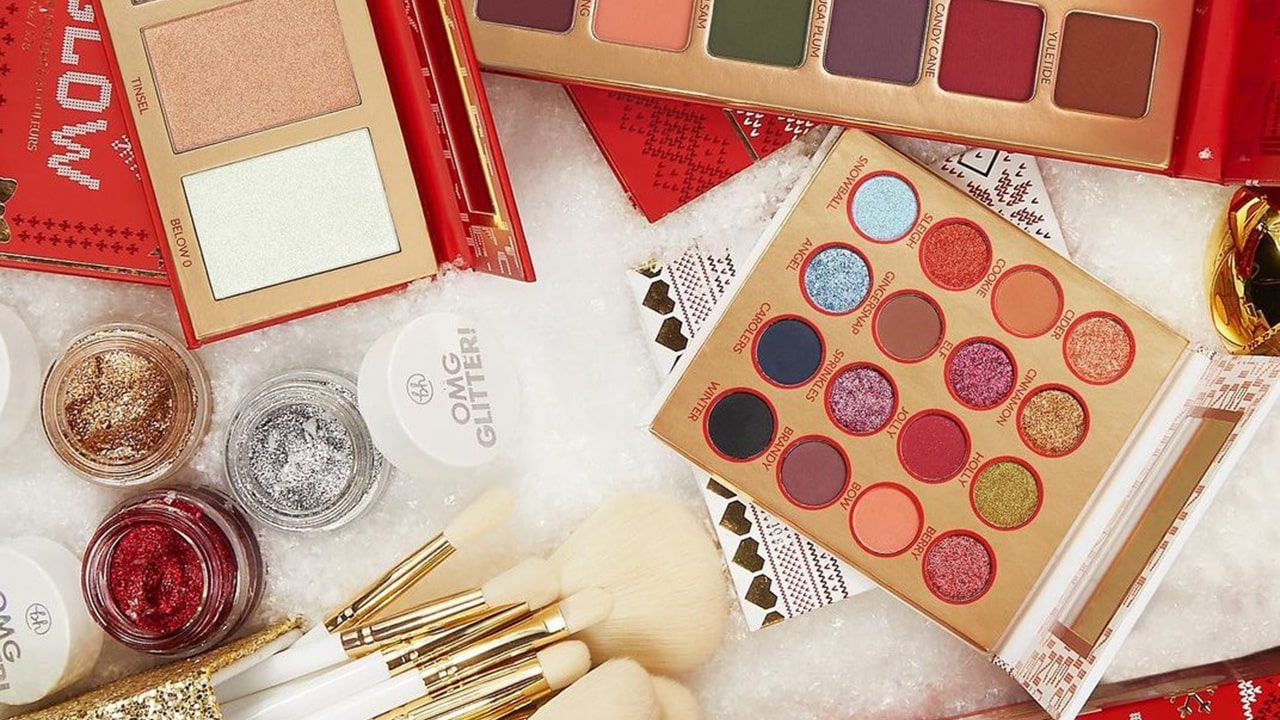 Besides a diversified line of makeup products, this drugstore brand also manufactures the best brushes notorious for their easy and comfortable application.
Favorite Pick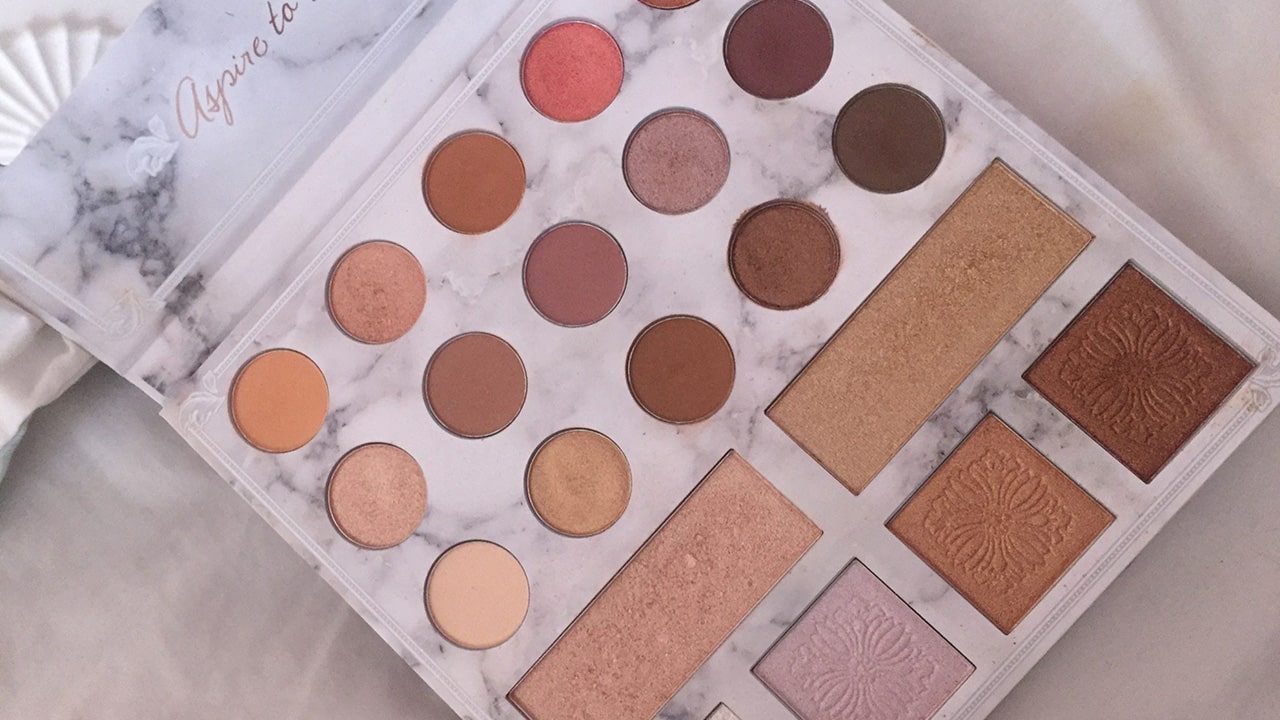 We pick the BH Cosmetics Carli Bybel Eyeshadow & highlighter Palette as a winner from this brand. The palette features 10 beautiful buildable shades and four colorful highlighters. Both the quality and the packaging looks of this brand are incomparable, but what made our day was its $15 minimal price.
#9 NYX Makeup
If you love experimenting with your makeup or becoming a proper makeup artist, you must try NYX Cosmetics. You might have heard this name if you are familiar with the makeup world. But if not, then I am sorry you are at a loss. NYX is one of the best drugstore brands that offer high-quality formulas at a highly affordable rate. Visit an NYX section, and you will be left amazed after acknowledging the diversity offered by this brand.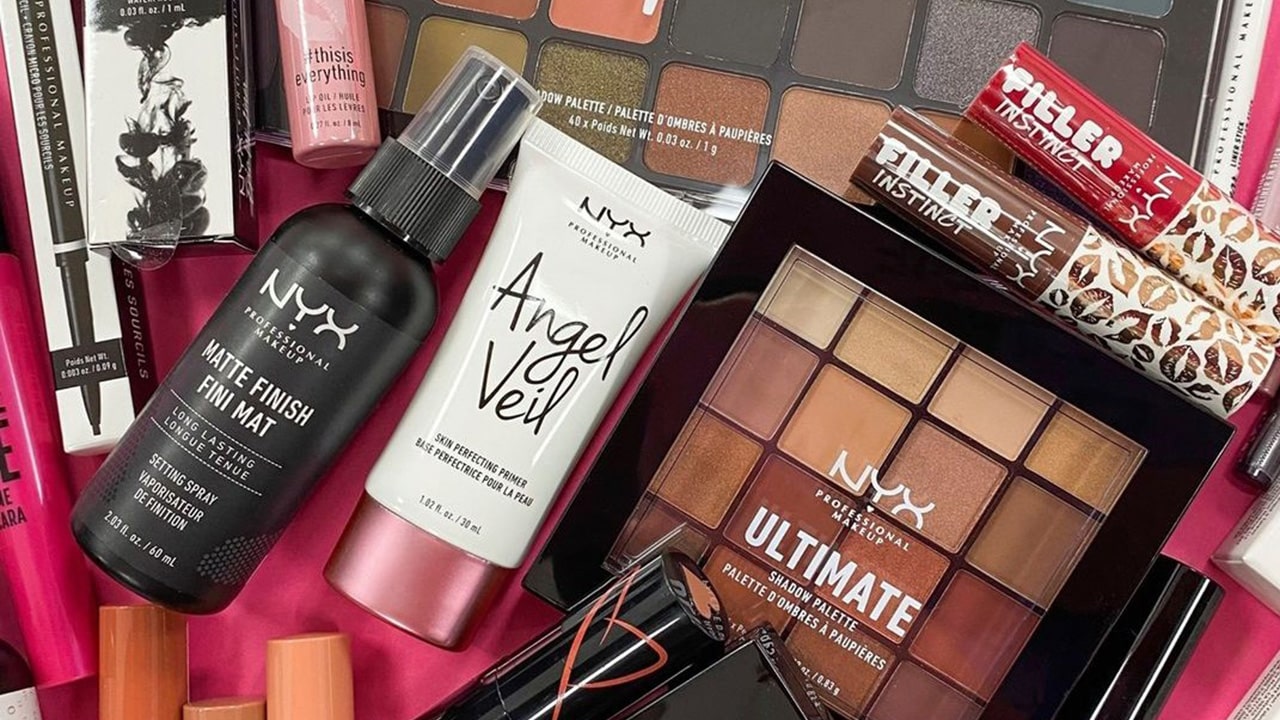 NYX is surely one of a few brands with fast and regular additions to its family. From powder products to cream ones and from primers to setting sprays and body glitters, NYX offers a vast range of products at such an affordable rate that it seems impossible. Besides diversity, this brand never sacrifices the quality of its products.
Favorite Pick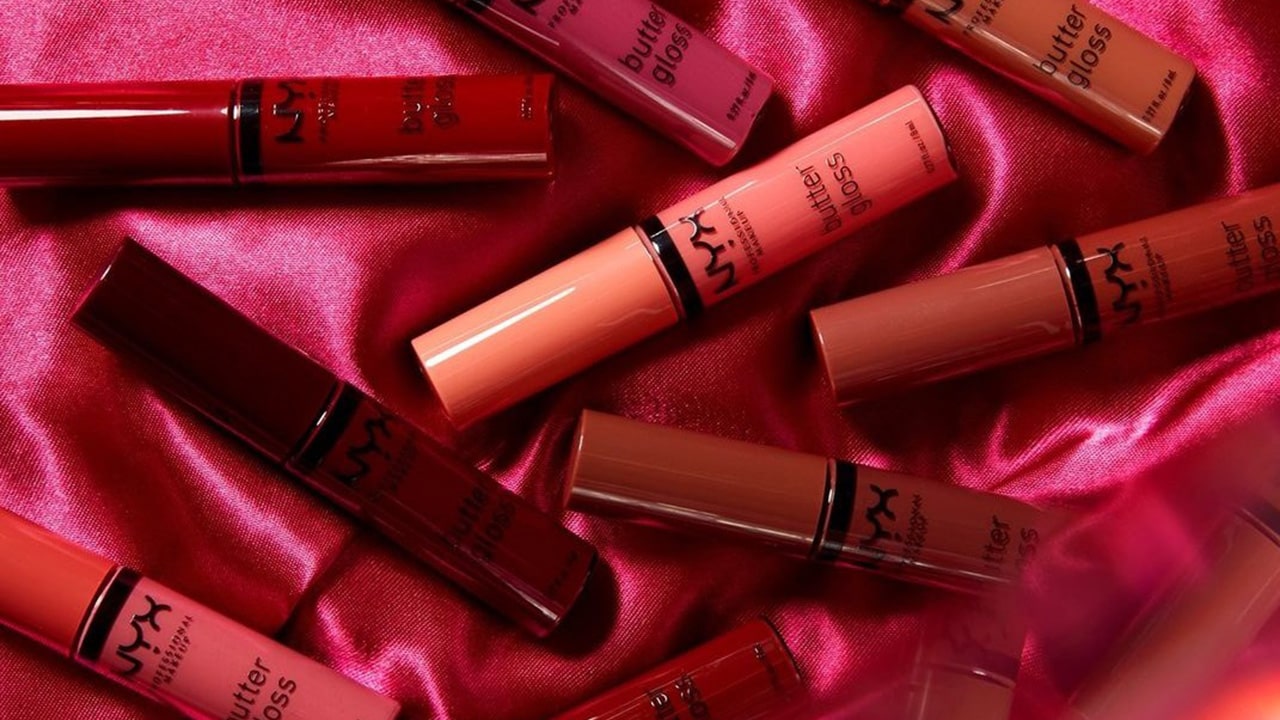 It is impossible to choose only one favorite from this classic cult brand. And we, indeed, are not going to do so. Thus, for our favorite ones, the first product we select is the NYX HD Studio Photogenic Concealer, which is a dupe for Nars Radiant Concealer. And my second favorite product is the NYX Butter Gloss, available in 26 shades. According to the brand, the gloss is buildable and creamy, and this gloss sells every 12 seconds from their site. WOW!
#8 ColourPop
If you are a makeup lover, this brand needs no introduction. ColourPop is undoubtedly one of the few brands that are perfect in every aspect, and nothing is wrong with them. This brand has broken all the stereotypes that you must spend a lot to get your hands on luxury products. Every product from this brand has a class and is unmatchable. The quality, the formula, and the packaging are all correct about this brand.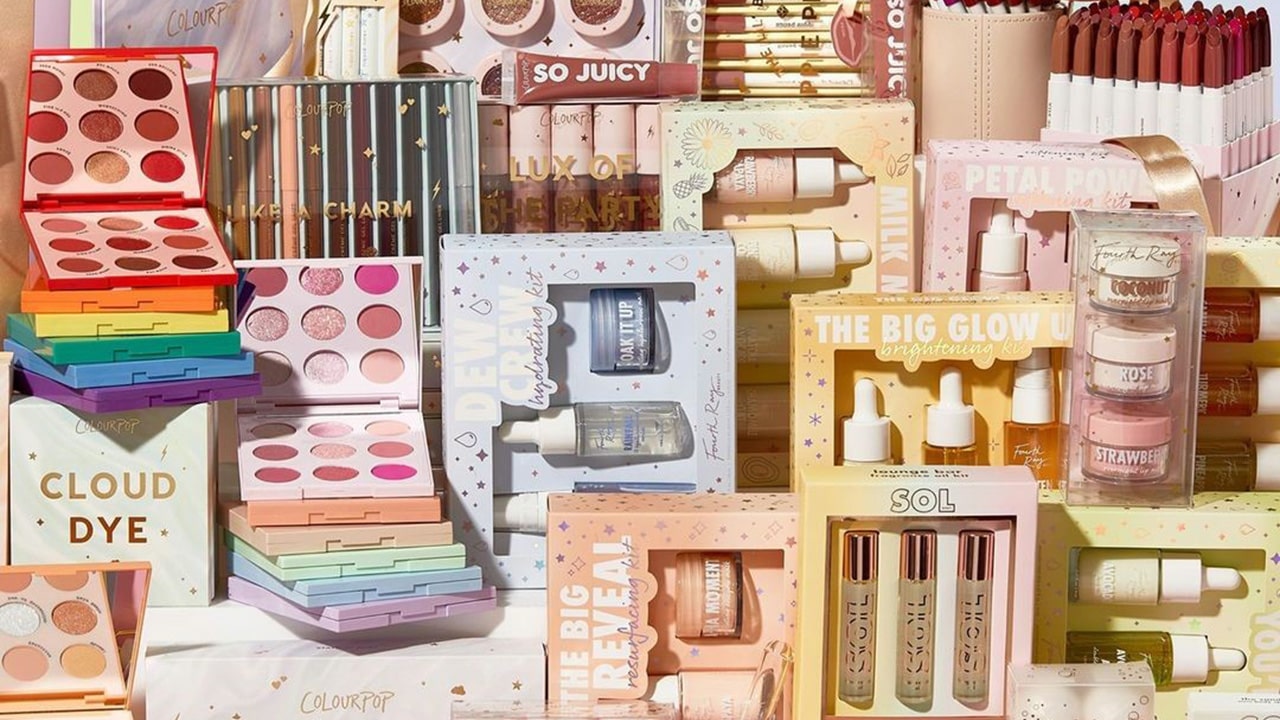 Favorite Pick
Every product in this range is fantastic, from its Super Shock Eyeshadows to its No Filter series and stunning eyeshadow palettes.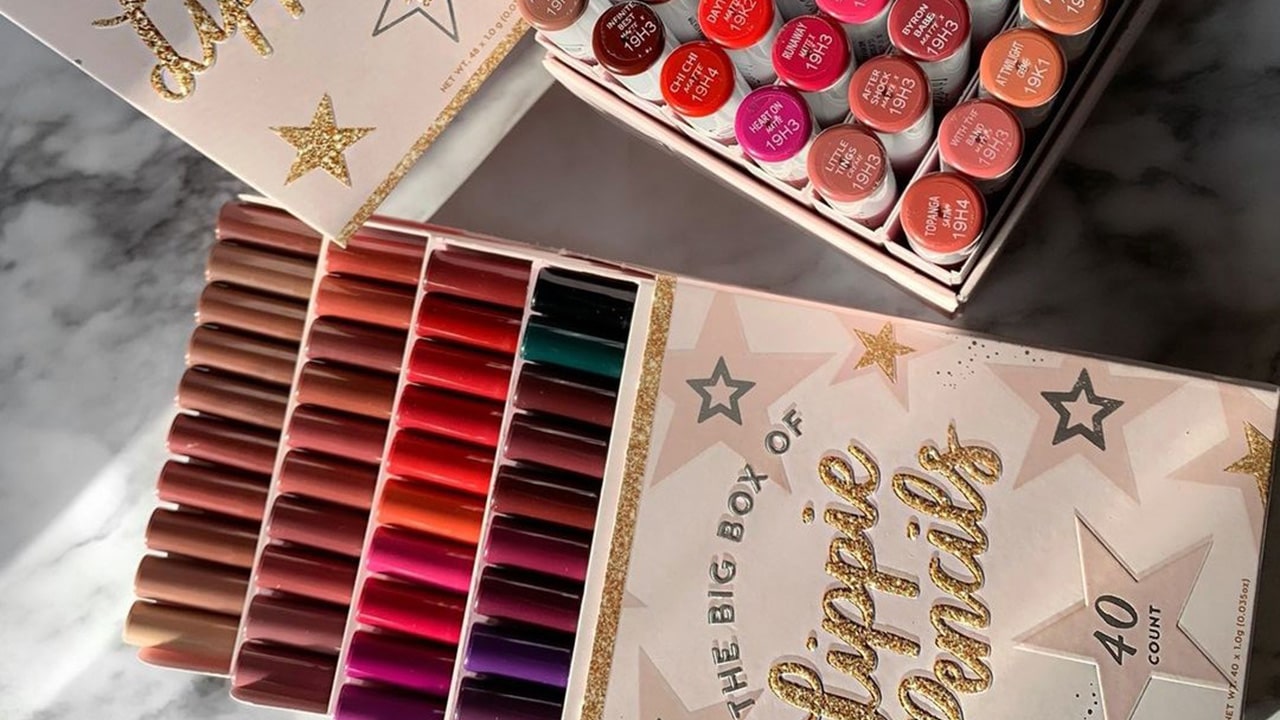 But for our winners, we pick the Colourpop Lippie Stix and Yes, Please! Eyeshadow Palette. Both are great in their job, and around these products, you will never miss luxury products.
#7 L.A Girl
Finding the best formulas within one figure spent is pretty hard, but it has been made possible with this brand around. This brand has everything you will ever need to do a perfect makeup look, and the best part is that they are super affordable. You can buy at least 15 products from this range for only $50, and I assure you, you will come back for more and more again.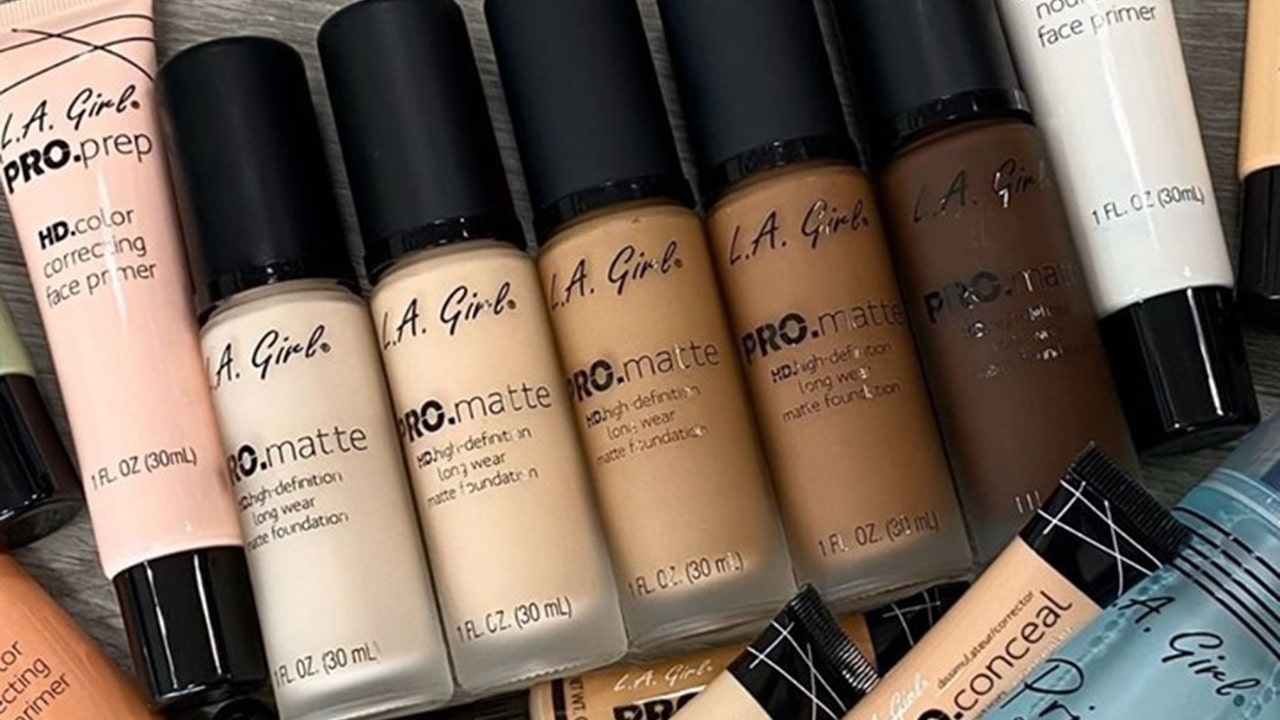 This brand has not gained that much attention because most of us have an utterly wrong theory that the higher the price, the better the quality will be. Thus, if you want to cut your makeup expenses without sacrificing your quality and diversity desires, this brand needs your serious attention.
Favorite Pick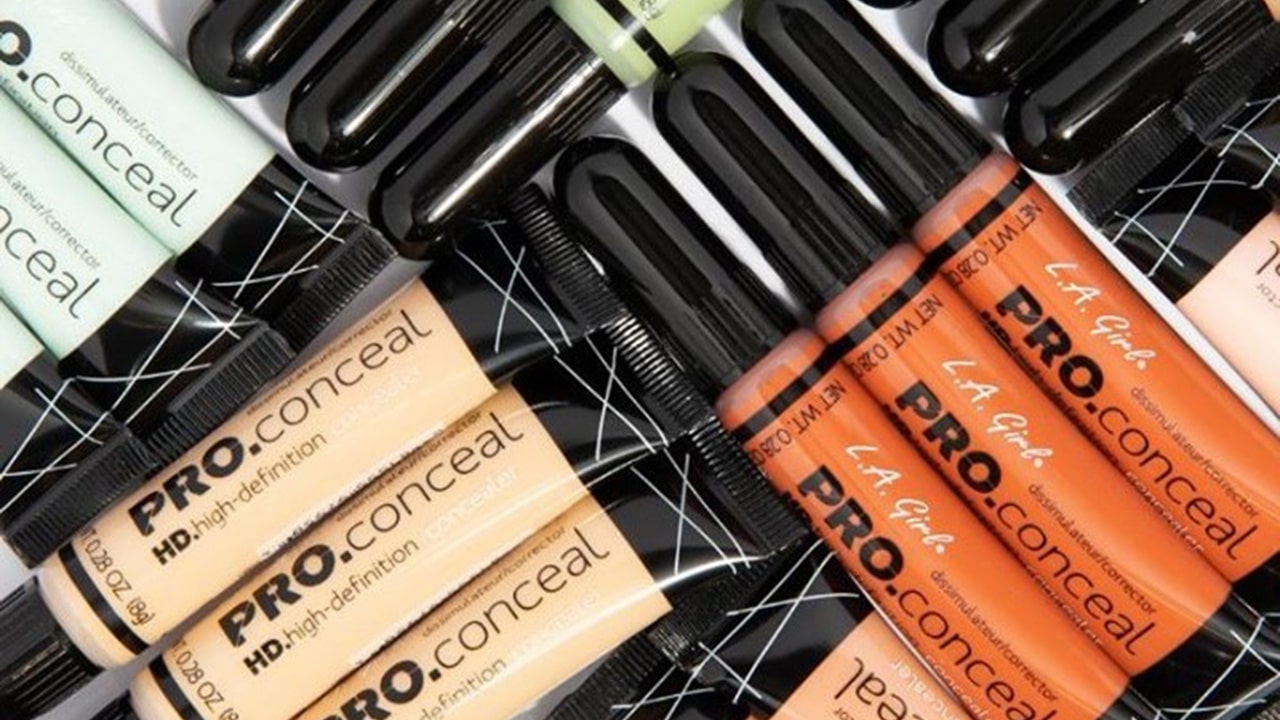 We loved the entire collection from this brand, but our choice is clear regarding the winner. We love L.A Girl HD Pro Concealer for all good reasons. The quality, texture, coverage, and application are fantastic, but what wins our hearts is undoubtedly its $3 price tag.
#6 Wet n Wild
This brand is the right place to seek high-end quality and perfect application under the drugstore brand section. This brand has gained immense fame quickly thanks to its quality products.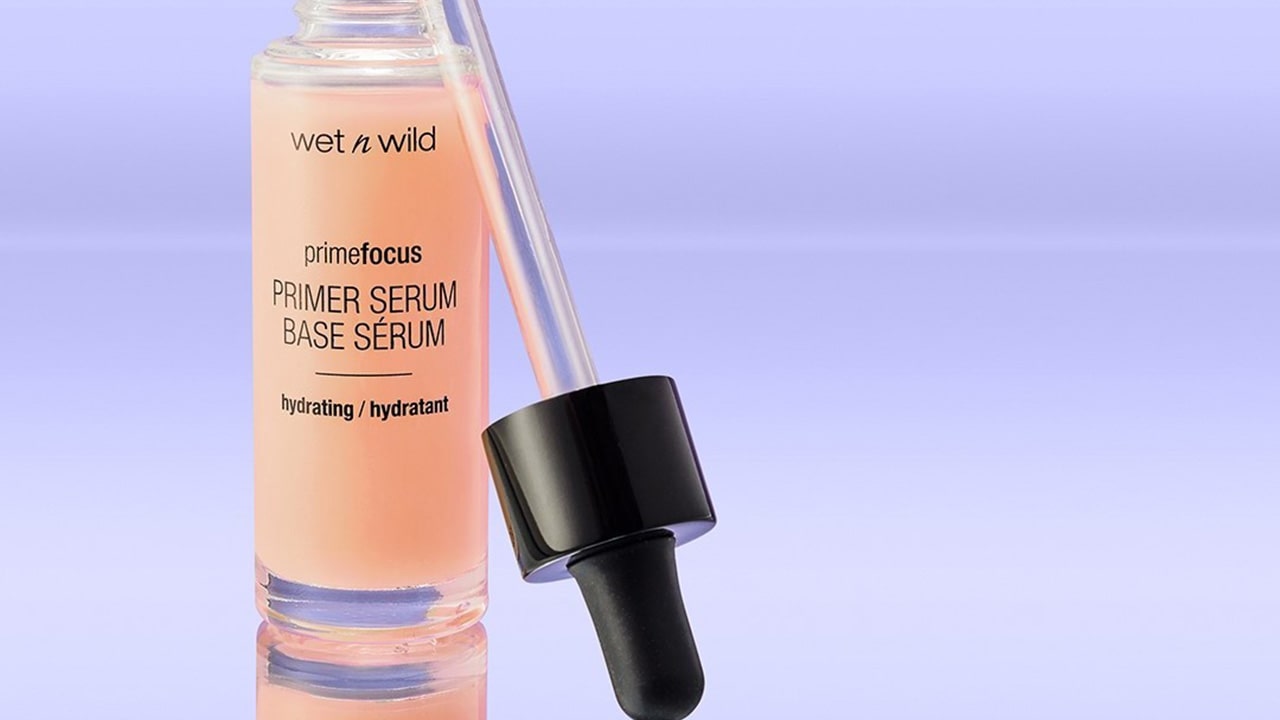 Some of these products are so good that even the luxury and expensive brands cannot win when compared.
Favorite Pick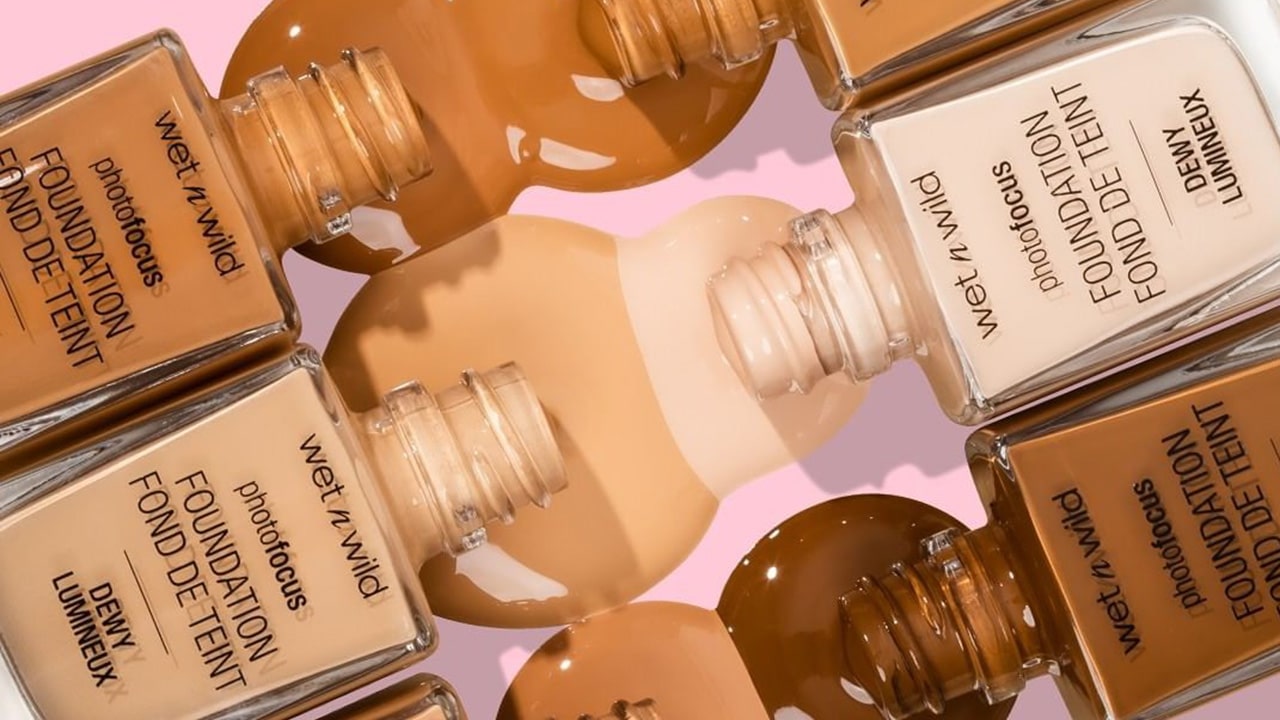 We pick the Wet n Wild Precious Petals Highlighter and PhotoFocus Foundation as the winners from this drugstore brand. The foundation is full-coverage, quality-wise great, and comes to be budget-friendly. While as far as the highlighters are concerned, I bet they are one of the best in the market.
#5 Revlon
Revlon is ranked as the 8th top loyal makeup brand by the Millenials. This drugstore brand might sell on CVS or Target's shelves, but nothing is ordinary. From iconic Chanel nail polish dupes to red lipstick, this brand knows how to hit hard.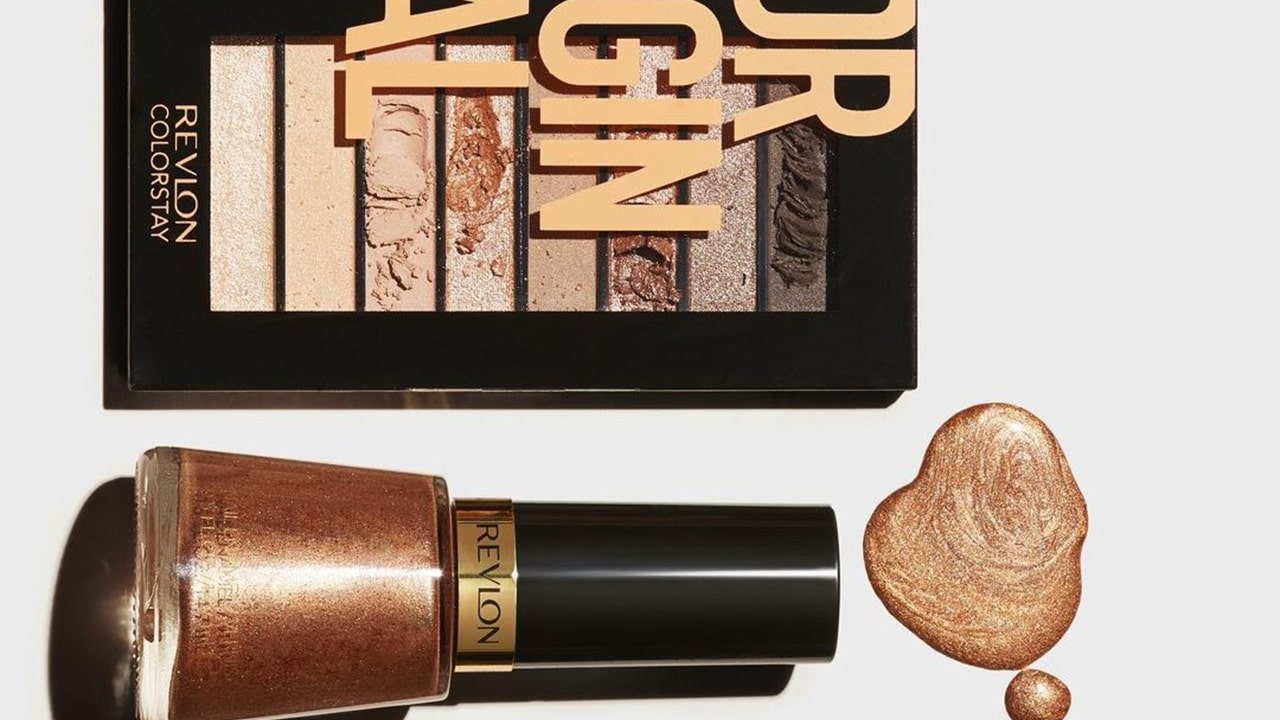 This cult-classic drugstore brand is far better than most high-end lines, and with this brand around, you always know that you are spending wiser.
Favorite Pick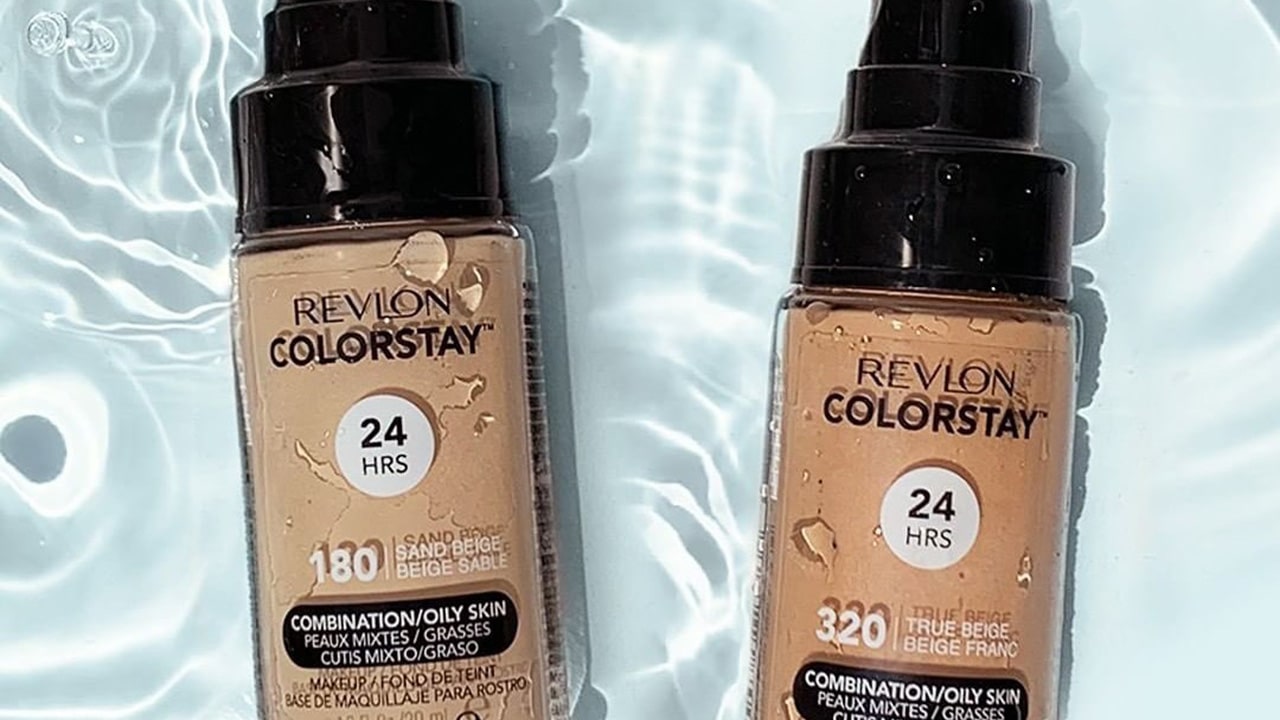 Revlon Colorstay Foundation is undoubtedly a winner from this range and is far better than most foundations. It lasts long, gives a flawless finish without a prominent cake formation, and comes at a feasible price.
#4 Neutrogena
Neutrogena is perfect for those who want to achieve healthy skin goals along with trendy makeup looks. This drugstore brand has an extensive range of skincare and makeup products that are quality and price-wise great. This brand is not only a local favorite, but it is also widely loved by celebrities and makeup artists.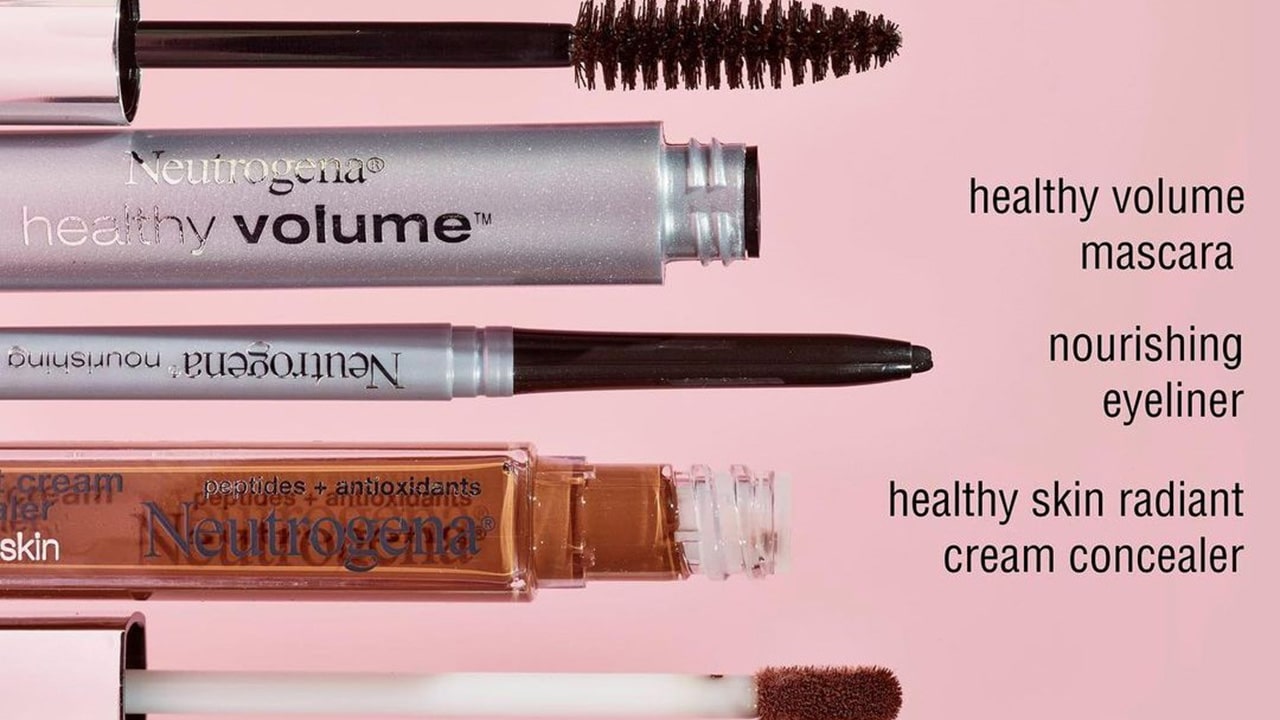 The formulas from this brand are super-lightweight, comfortable, and non-greasy to wear. It includes all the factors and ingredients, including various antioxidants and vitamins essential to make skin healthy.
Favorite Pick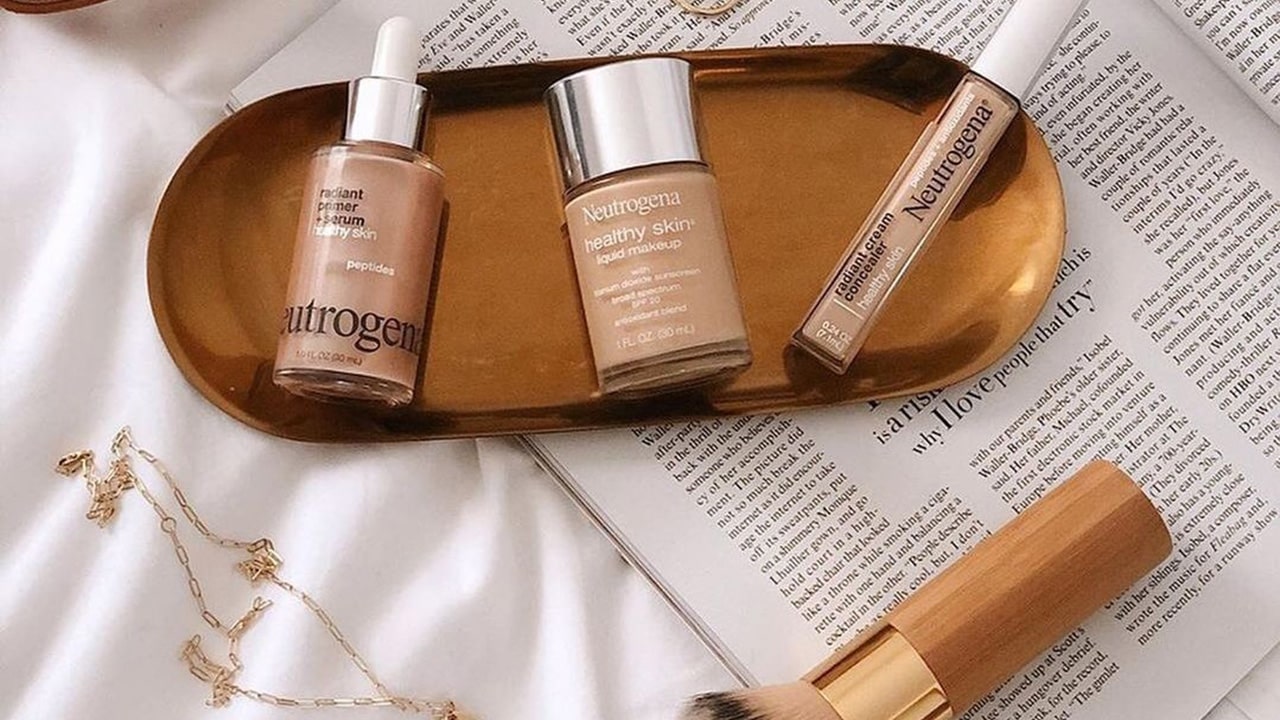 We loved the entire collection of this brand. Still, for our winners, we choose the Neutrogena Hydrating Skin Tint and Neutrogena Nourishing Eye Pencil for their fantastic health properties and promising application.
#3 L'Oreal Paris
Now I know that this drugstore brand will need no introduction. L'oreal Paris is not just one of the drugstore brands; it is instead a household famous for its universality, great makeup, perfect skincare line, and reasonable price. This brand is cherished because it is affordable, but what makes it so popular and successful is its diverse makeup range that is always trendy and quality-wise perfect.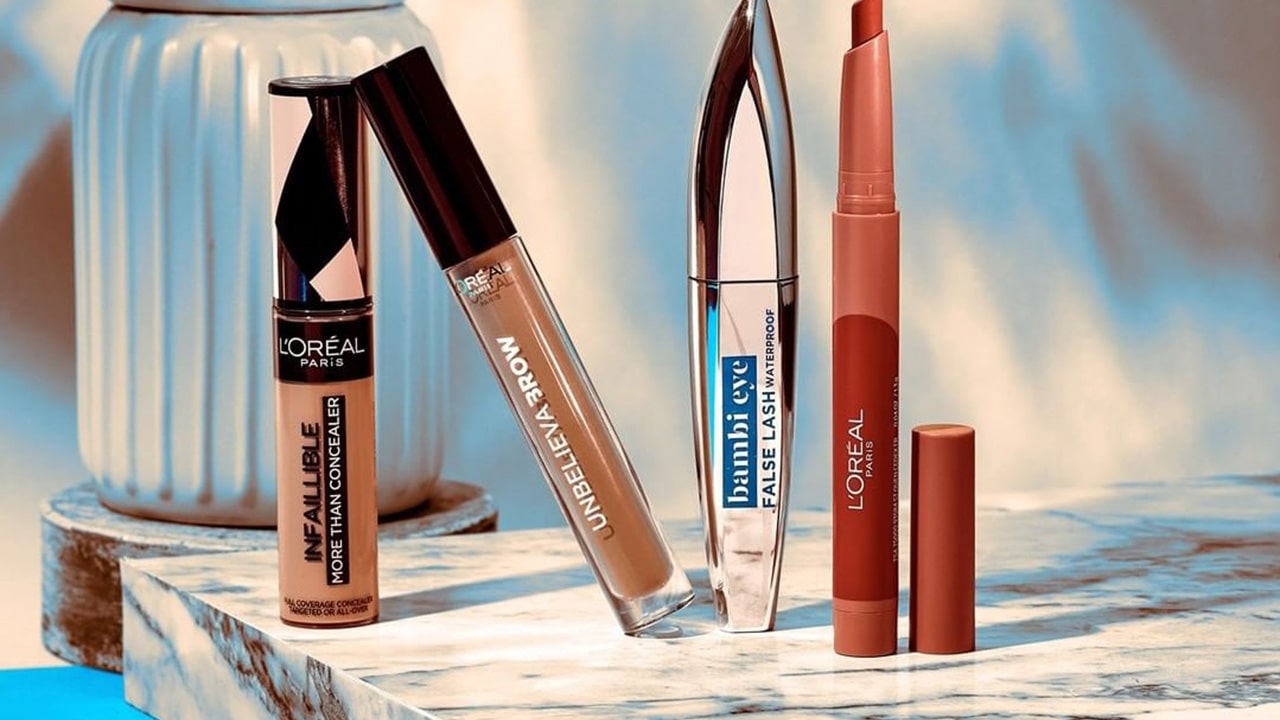 Whether you want to splurge or save, this brand will always be the right choice, and some of its products are even better than many so-called luxury products.
Favorite Pick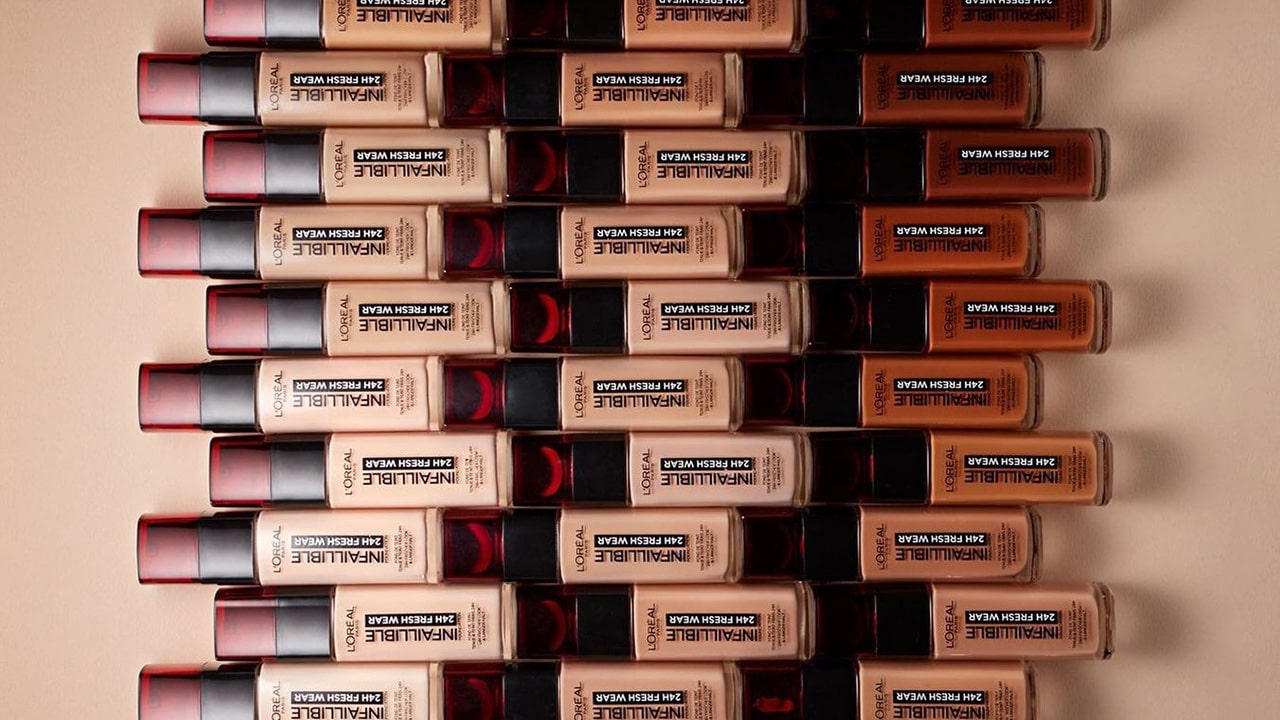 L'Oreal Infallible Foundation and L'Oreal Infallible Concealer are undoubtedly the winwins for this brand. Although this brand has many hidden gems, the two products are unbeatable in their quality and texture. These products also come in the Pro-Matte range, specifically designed for people with oily skin tones.
#2 Makeup Revolution
Makeup Revolution is undoubtedly one of the most prestigious brands for drugstore brands, and if you have a broader look, it is indeed one of the most extensive makeup lines out there. For every category, you will find several affordable options to choose from. Whether you want to achieve a minimalistic look or a party monster get-up, you will find every makeup product from this category.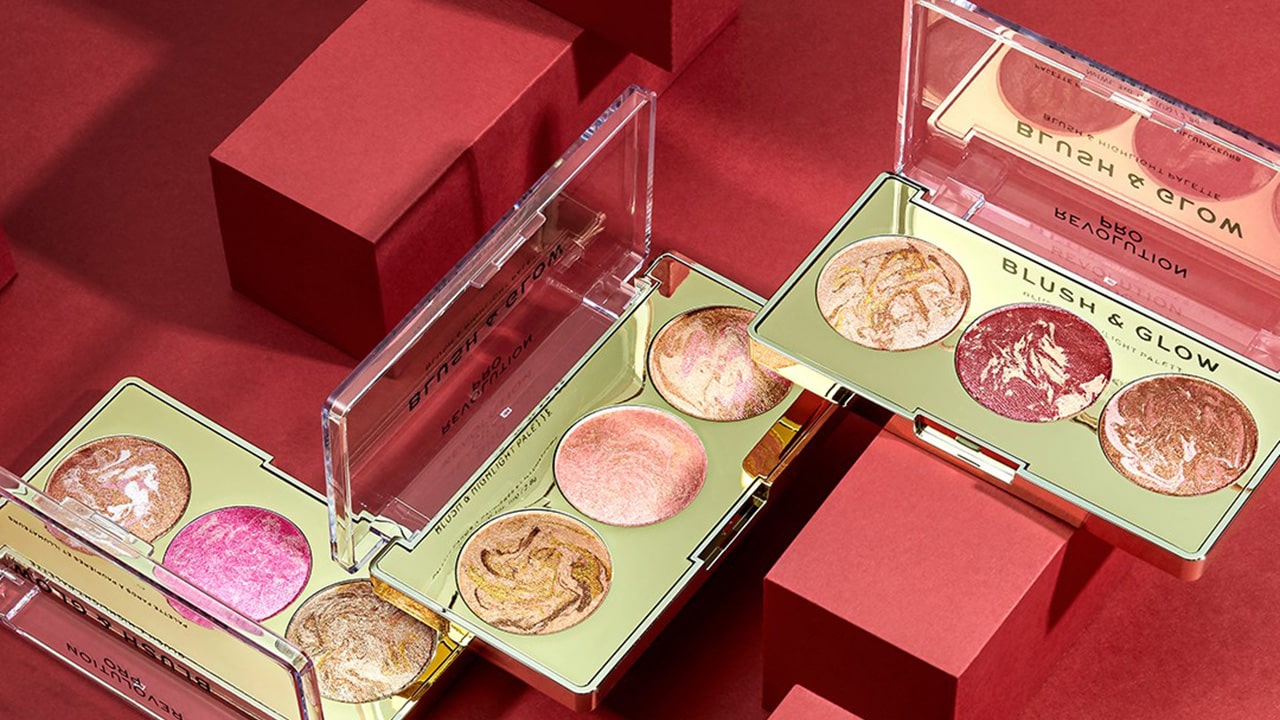 Another thing that makes this drugstore brand so infamous and unique is its frequent collaborations with influencers, artists, and celebrities; thus, through this brand, you can grab some of the cult products right from the celeb's vanity.
Favorite Pick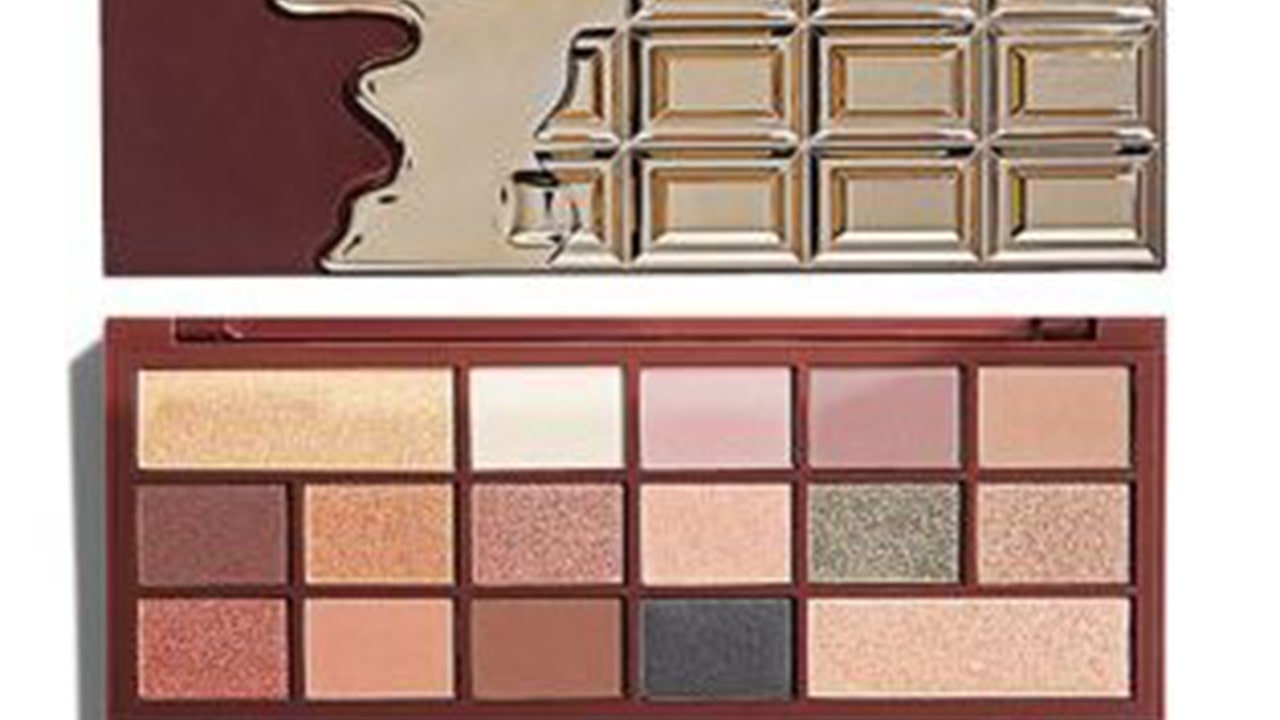 Selecting one or two products was strenuous from such a vast but stunning collection. But suppose it is obligatory to choose a winner. In that case, the Revolution Luxury Banana powder and Makeup Revolution I Heart Chocolate Rose Gold Palette are our absolute favorites from this range. The eyeshadow palette mentioned above is an exact dupe for Huda Beauty Rose Gold Palette, retailing at a little less than half of the Huda's price.
#1 Maybelline New York
With four of our winners in this category, the crown undoubtedly goes to the Maybelline New York for multiple good reasons. The first thing we love about this drugstore brand is the quality products that can easily compete and win when competing with certain luxury products. Second, the diversity and vast range it offers are just incredible. The brand emphasizes universality in shades, treats every tone equally, and has something for everyone. Third, this drugstore brand retails at an affordable price without sacrificing the quality of the product's formula and texture.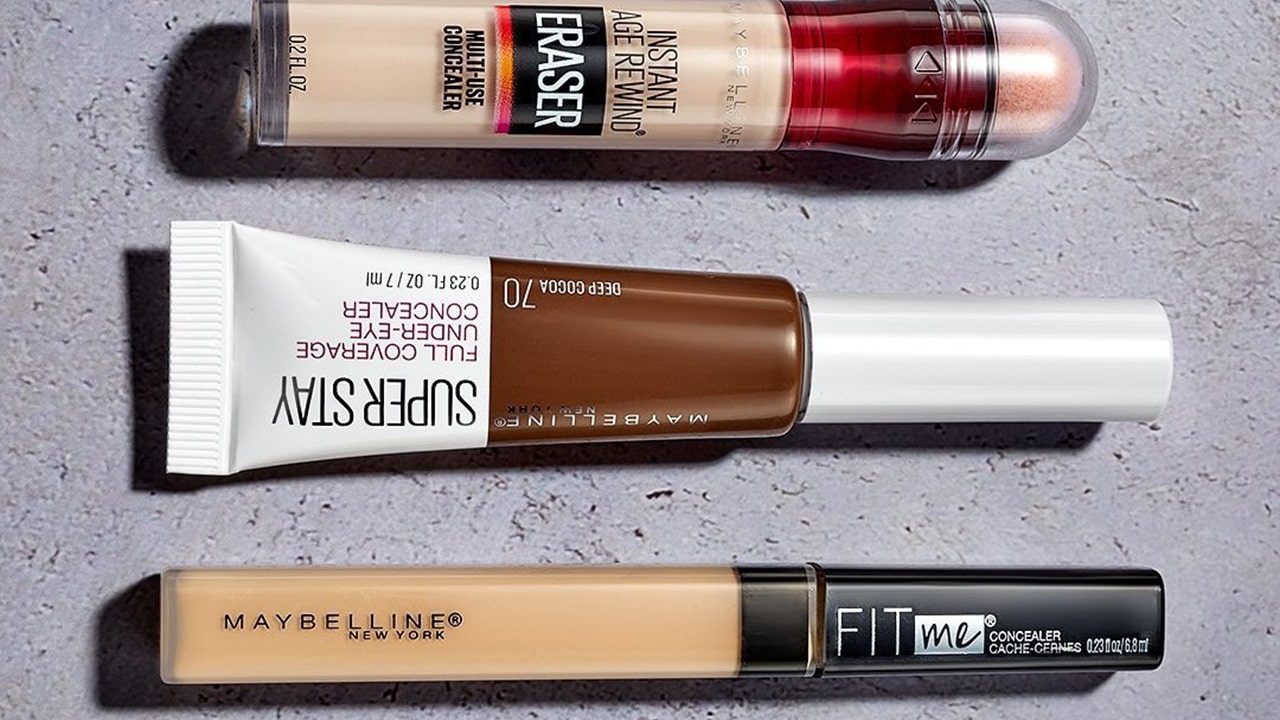 Maybelline New York is one of the few brands that prioritize the needs of the age. From its Maybelline Age Rewind Concealer for Millenials to its Great Lash Mascara as a teen favorite, this brand shows variety and heterogeneity that surely wins our hearts.
Favorite Pick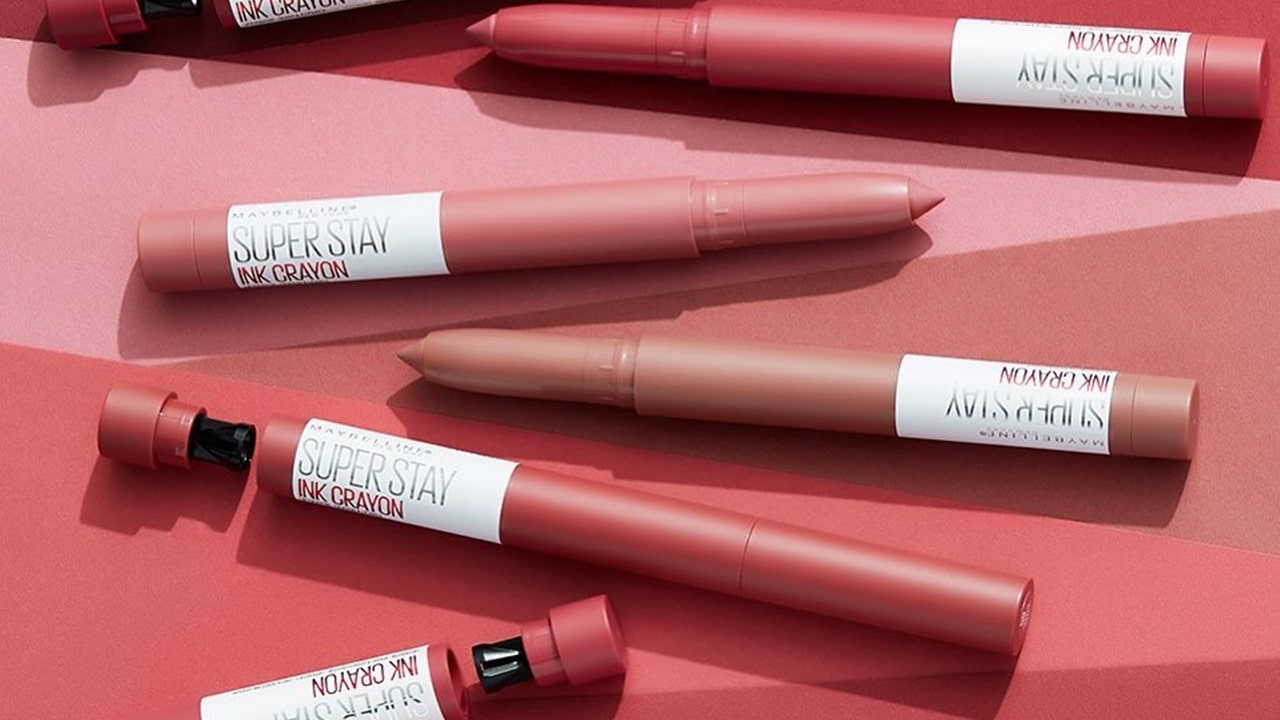 We have a top-five list of our favorite picks from our winners of drugstore brands. Let's have a look at them.
These were some of our best picks for drugstore brands from a vast range. Let us know what is your favorite drugstore brand in the comment section. We would love to hear from you.